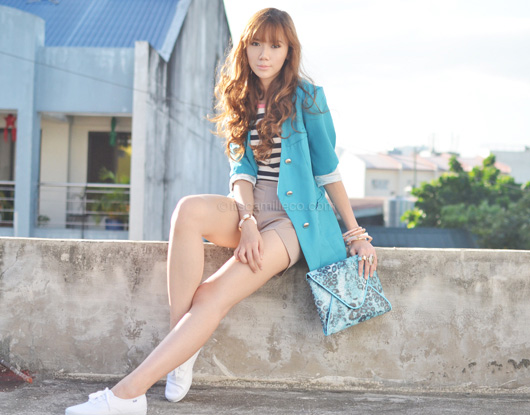 I've always been a fan of Keds, especially when they got Mischa Barton as an endorser back when The O.C was doing so well and she wasn't a troublesome celebrity yet. I admired the way she dressed up (and her never-ending legssssss), especially on the show. It was very collegiate chic. That time, Keds came out with really cute and quirky printed slip-ons. I was hooked! I was really channeling Marissa Cooper–Lacoste collared shirt, cute mini, Keds slip-ons. But no matter what, I think the most iconic Keds shoes will always be its classic sneakers. Mischa Barton and The O.C have come and gone but these classic sneakers are here to stay. Wear them with shorts, skirts or sundresses, the possibilities are endless!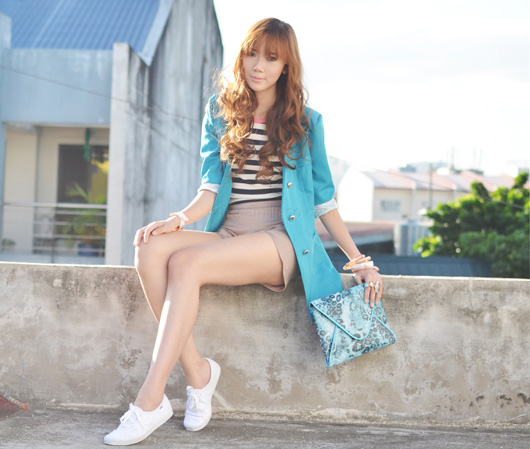 When it comes to Keds, the sun and all things summery and fun come to my mind. And you know summer is here when you start seeing stripes everywhere again.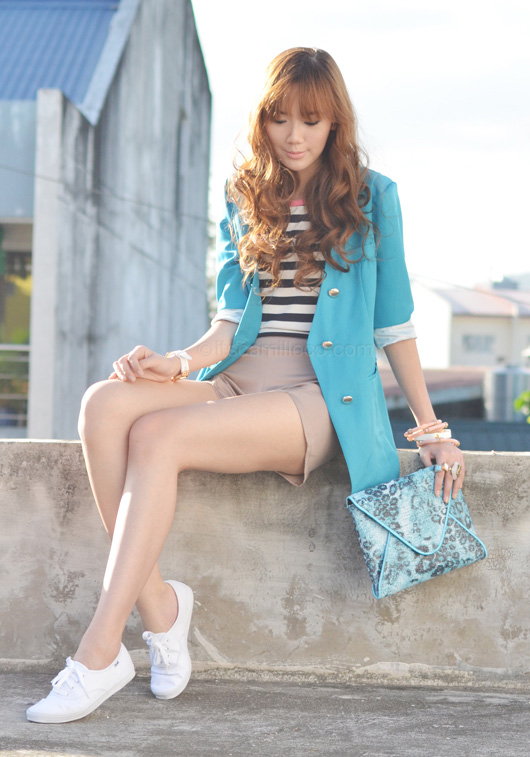 Causeway Mall blazer | Lacoste shirt | Una Rosa shorts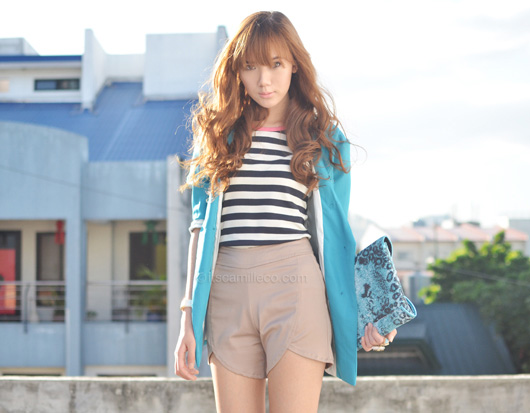 Ahhh, Lacoste, another nostalgic brand for me. My mom has been dressing us in Lacoste since I can remember! (That and Guess, Cinderella and OshKosh B'gosh) I used to hate Lacoste so much back when I was a kid. How can you expect a 6 year-old kid to appreciate a freaking crocodile on her huge shirt? (There was no slim fit yet back then, at least not for kids) Now though, especially when I started college, I love the brand! Instant preppy look!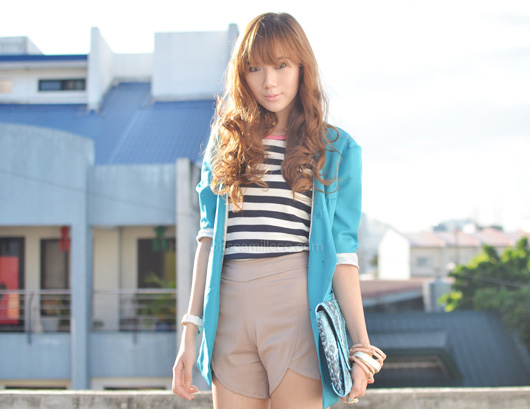 Swatch watch
Tonic bag | SM Accessories stacked rings | Extreme Findswhite stone ring | Extreme Finds peach bangles | Project Muse white belt bangle | Wear Mauve white square bangle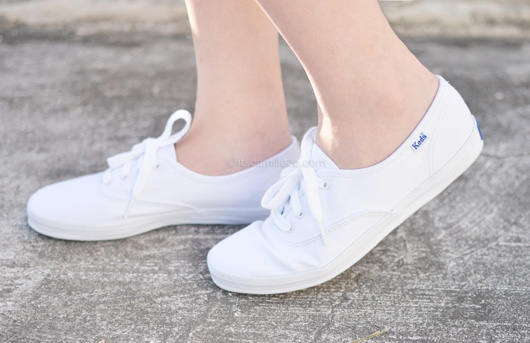 Keds shoes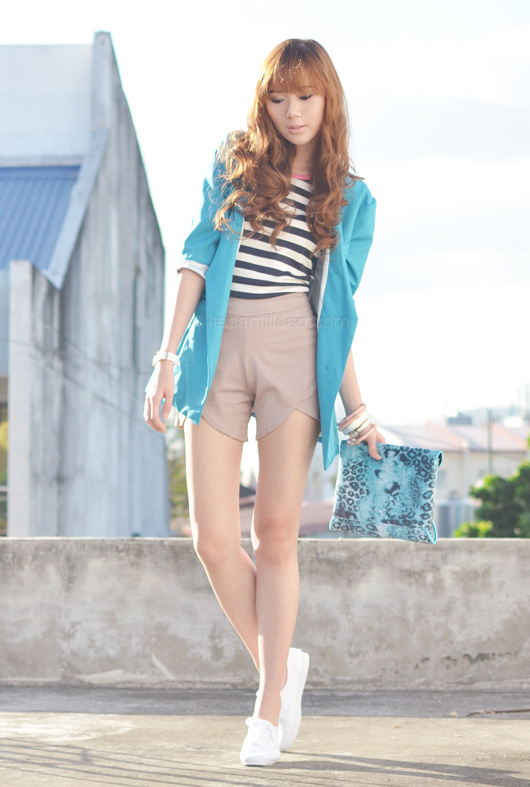 Hype this look on Lookbook.nu here.