Sunburst pleats are the prettiest pleats on skirts. They can make anything look dramatic!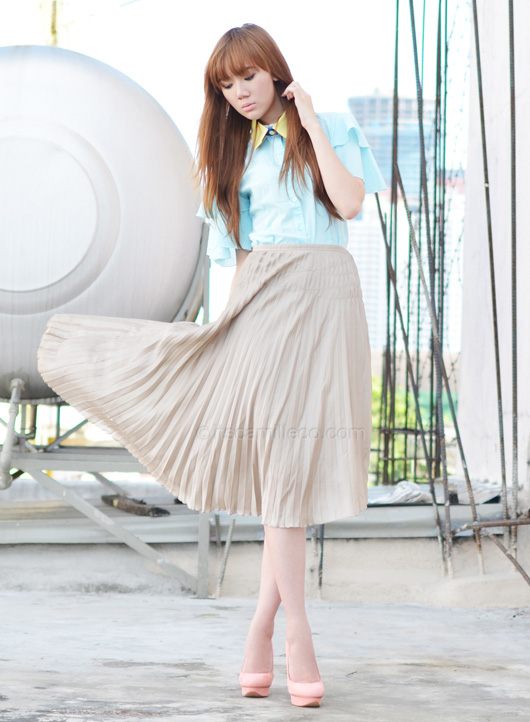 And what do we have here? Lucky me, the wind just decided to join in on the fun. :)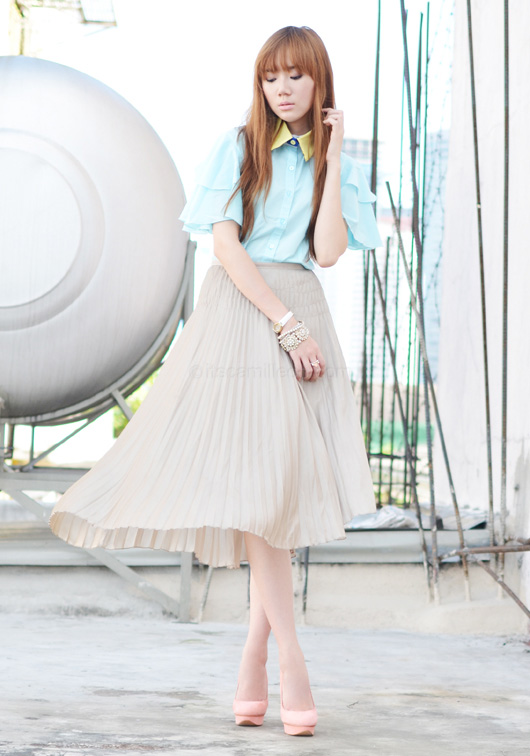 Thank you dear wind for showing the world how pretty my skirt is! :)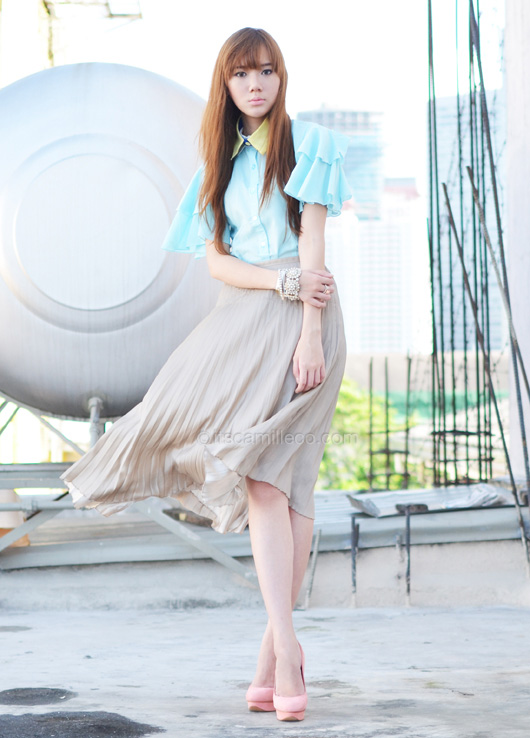 Korean Rose blouse | Thread Manila skirt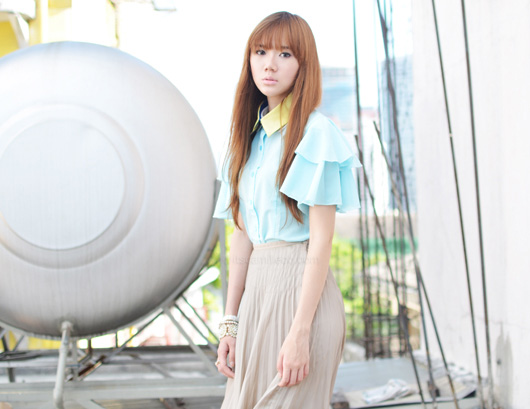 Miss Sartorial reversible detachable collar
Notice my yellow collar? The original collar of my blouse is actually white but I wanted to add a pop of color so I got my 2-in-1 detachable collar instead. It's 2-in-1 because it's actually reversible! I can choose to use either the yellow side or the blue. Cool, huh?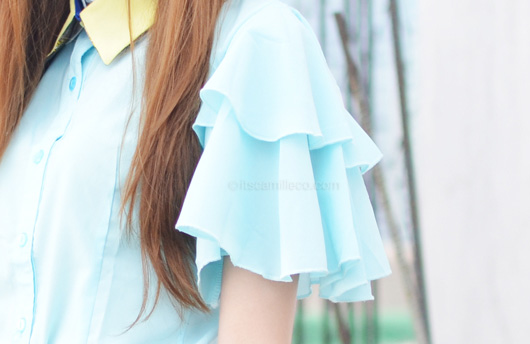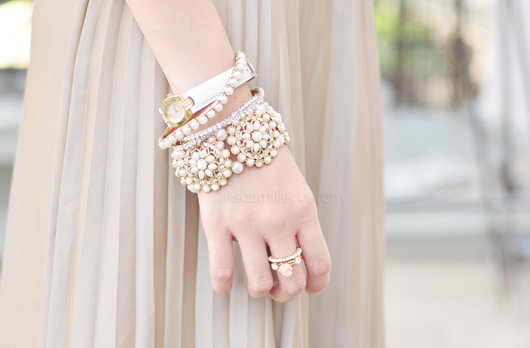 Yhansy stacked rings | Esprit watch | Forever 21 pearl bracelet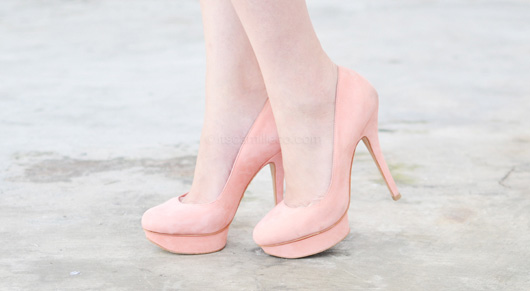 Schutz shoes
Hype this look on Lookbook.nu here.