Last December 23 was the last leg of WAGW's meet & greet. It was held in Abreeza Mall, Davao. Thank you to everyone who came! You were all so chic and cute!
Here's what I wore: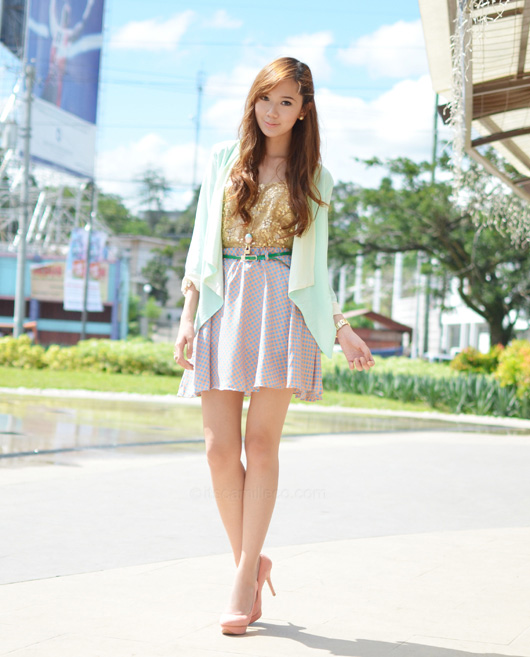 Wholesome and sweet! I felt like such a teen with my outfit! Can I please go back to when I was sweet sixteen? PLEASE? I don't want to turn 24!!!! :(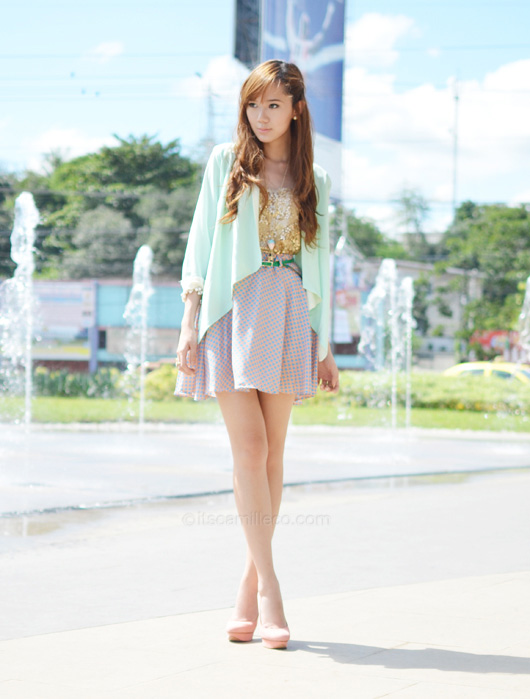 WAGW blazer, top and skirt | Schutz pumps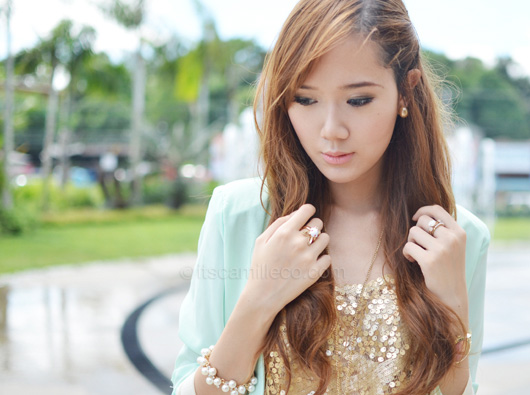 Goody hairpin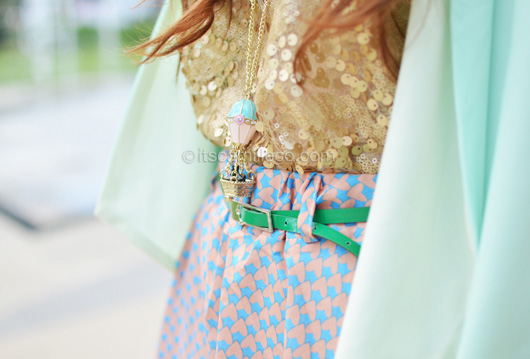 Gifts Ahoy necklace | Topshop green belt
There's a dog inside the hot air balloon. Just saying.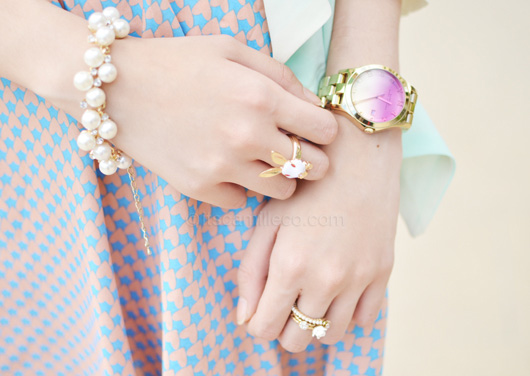 SM Accessories pearl bracelet | Gifts Ahoy rabbit ring | stacked rings I Marc by Marc Jacobs watch
There's a rabbit on my finger. Again, just saying.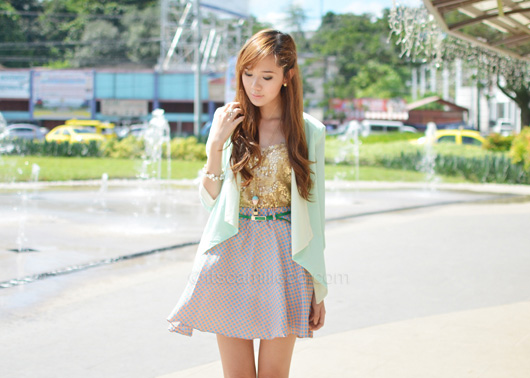 Hype this look on Lookbook.nu here.
If you look at all the different pieces I wore, not one of the colors are the same. But somehow, when combined, they actually look matchy-matchy! I think the trick here is to stick to a certain theme. All of them are sweet and feminine in color and design which made the final look work.