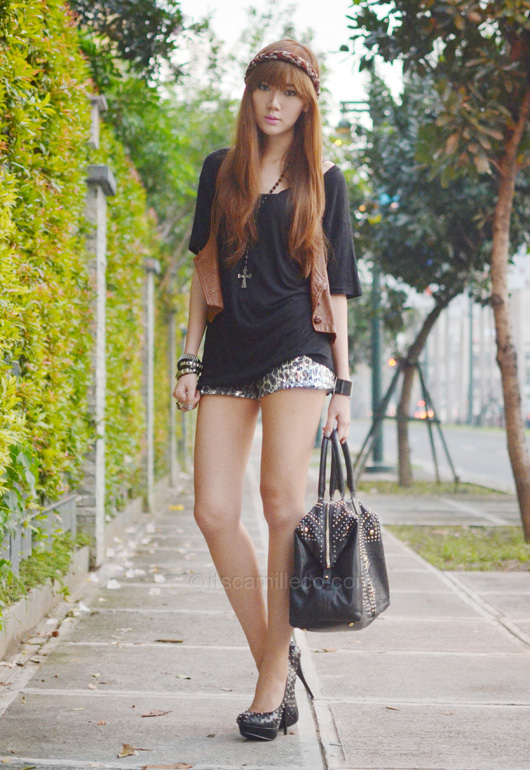 This is what I call my I-want-you-to-think-I'm-so-effortlessly-chic-and-cool-I-didn't-even-have-to-think-about-this-look-but-in-reality-I-took-the-time-to-dress-up look. Haha! This is probably something "Bad Ass Camille" would wear cause she's just too cool and hipster like that.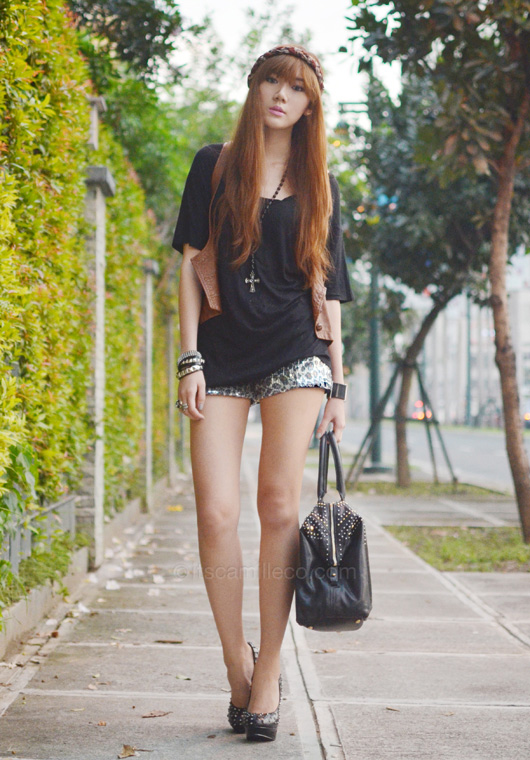 I hope mother Kate (Moss) is proud.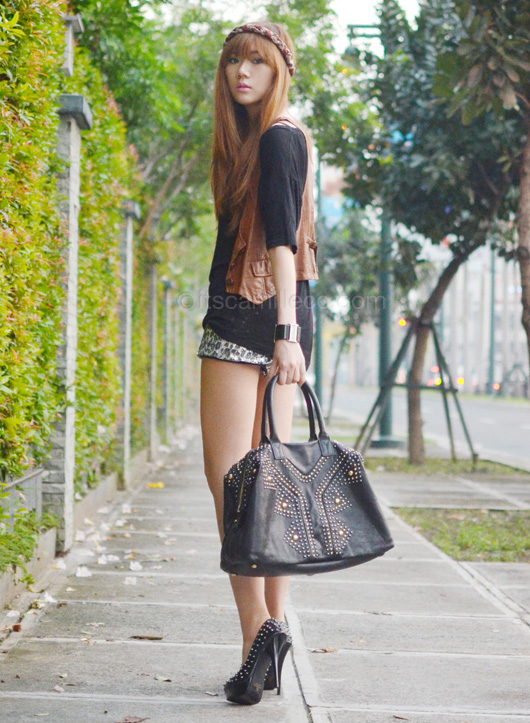 So anyway, here's the story behind my look. I got these leopard print sequin shorts from Haute Culture and I wanted to show you how you can dress down even the loudest and flashiest items such as these shorts.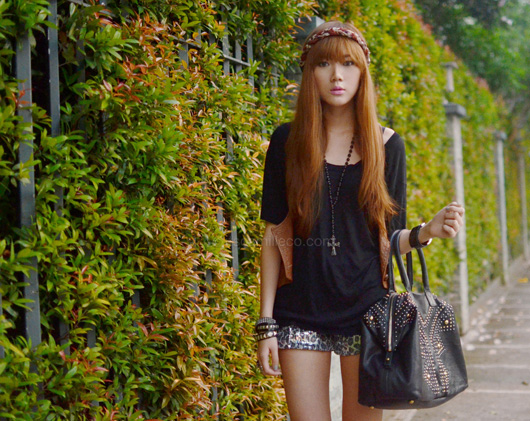 Leopard print and sequins are almost always associated with parties, glamorous events and night outs. Leopard print and sequins together? All the more! Sheer tops, dressy blouses and all things sexy are probably the first things that come to mind when thinking about what to pair these shorts with. But how about for casual afternoons? Throw on a lousy shirt like this, grab your favorite vest and don't bother fixing them! Instant I'm-too-cool-too-care look! :)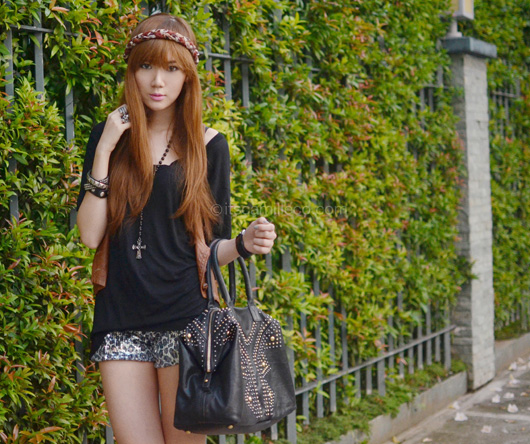 Riche Glamour (Japan) leather vest | Topshop shirt | Haute Culture shorts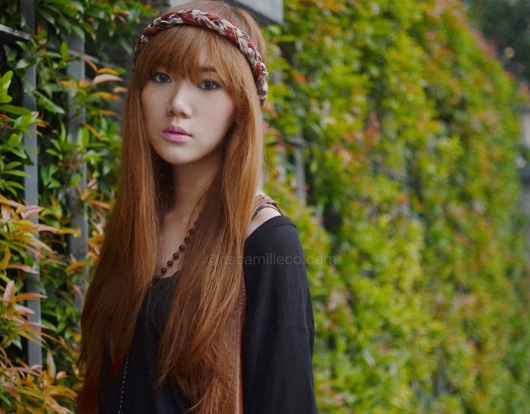 Extreme Finds necklace worn as headband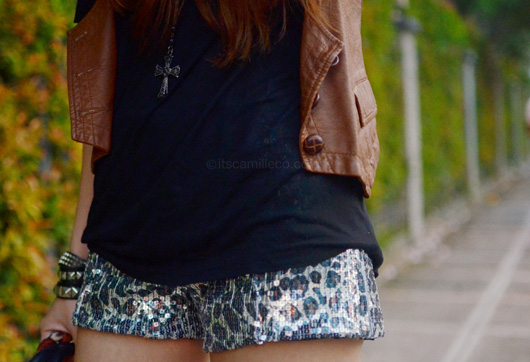 From Hong Kong cross necklace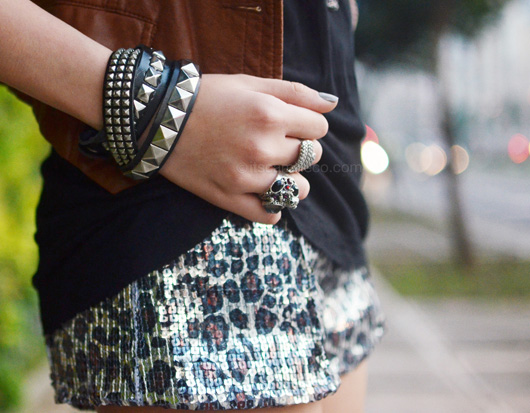 SM Accessories silver ring with gems | Crave More snakeskin ring | Peaches On Top single leather cuff | Gothic Princess wrap around leather cuff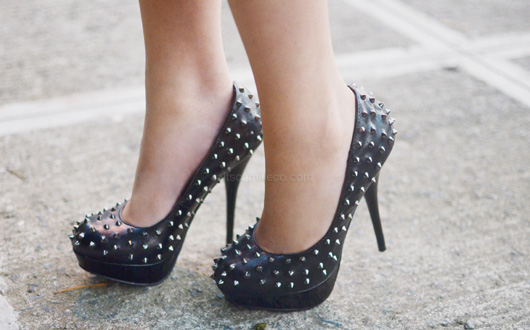 Feet For A Queen pumps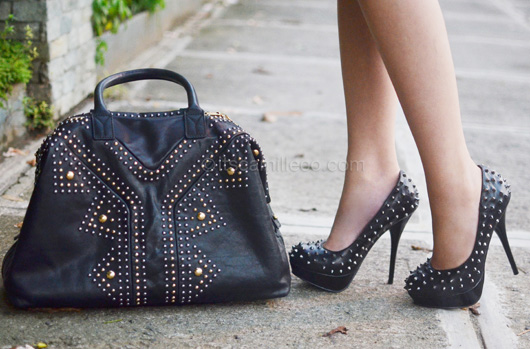 YSL bag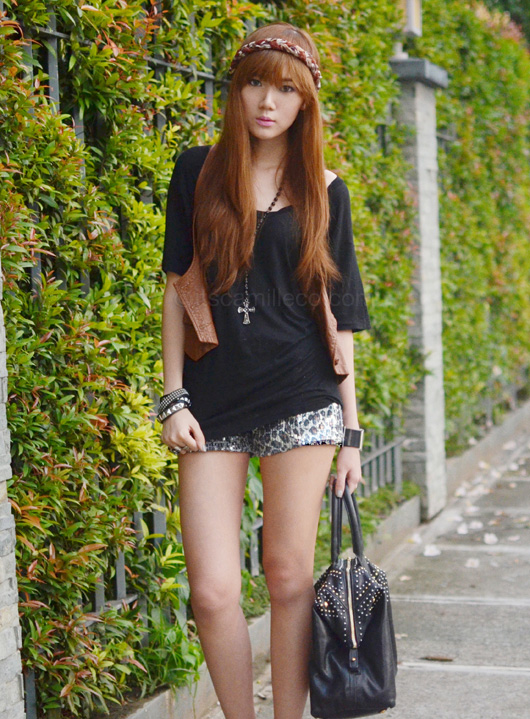 Hype this look on Lookbook.nu here.