Manila is so hot right now! Don't let the wind in my hair fool you.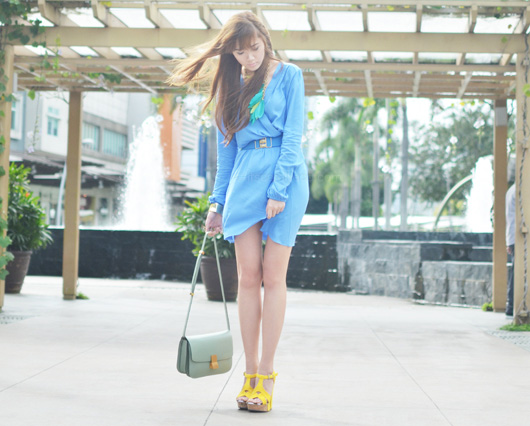 To combat the intense heat, I'm sticking to light fabrics and cool tones.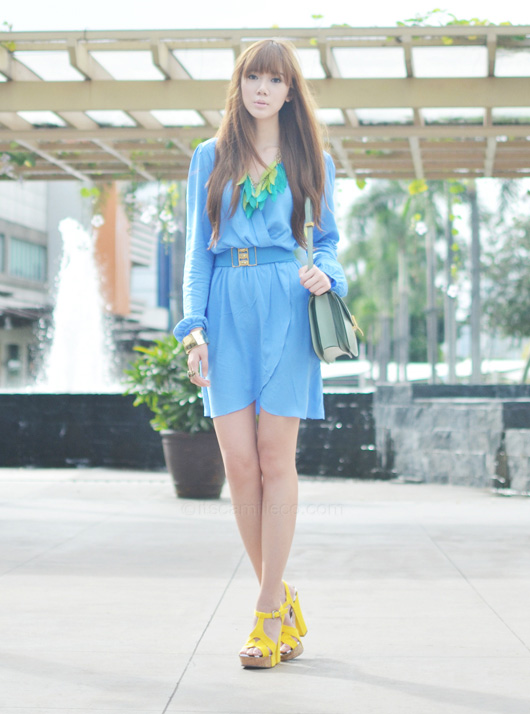 Greens mixed with blues are the best! They're just so pleasing to the eyes.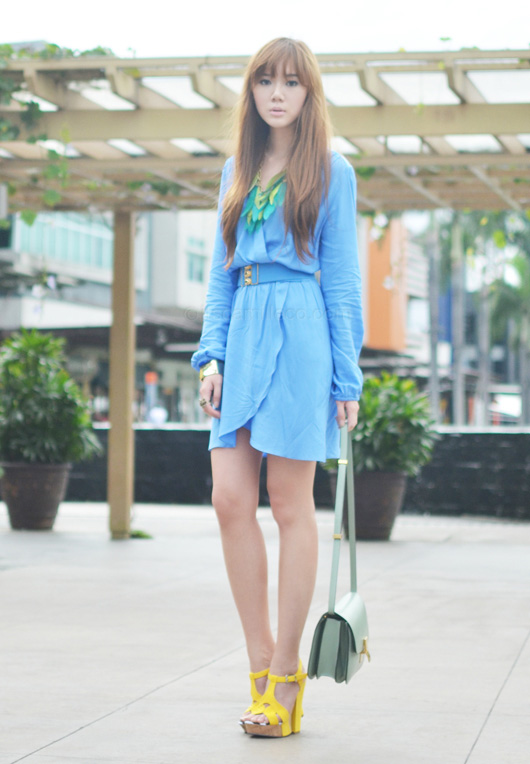 In Love With Fashion dress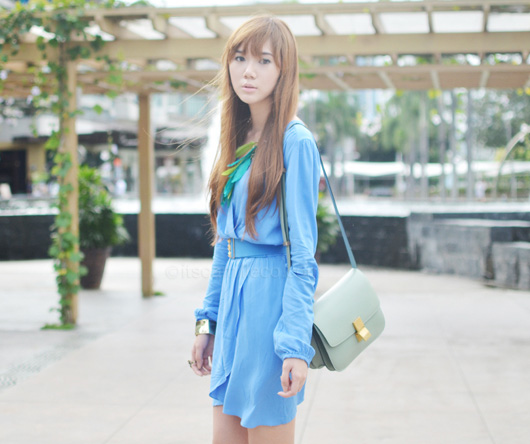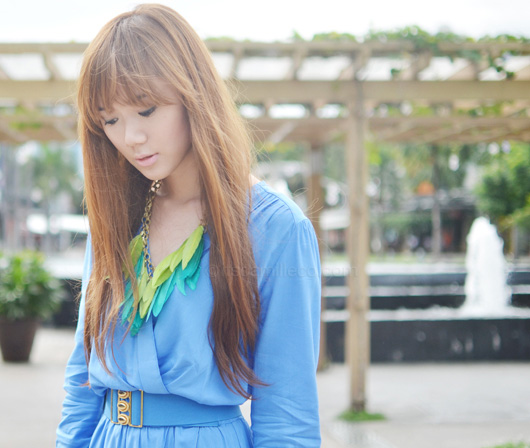 Love Eyecandy feather necklaces | From Hong Kong belt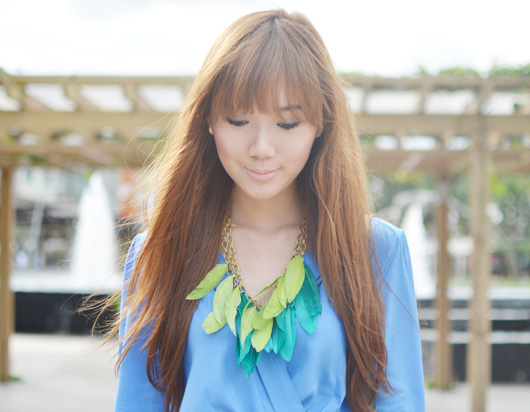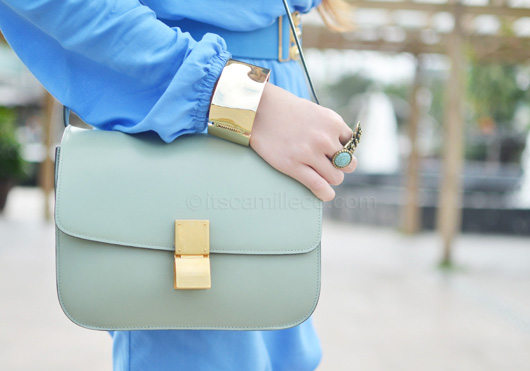 Celine bag | SM Accessories cuff | Bubbles rings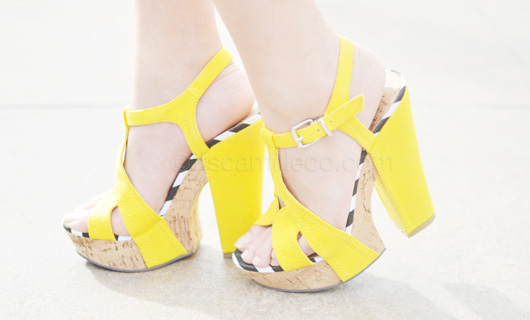 Naughty Monkey shoes (order here | visit their FB page here)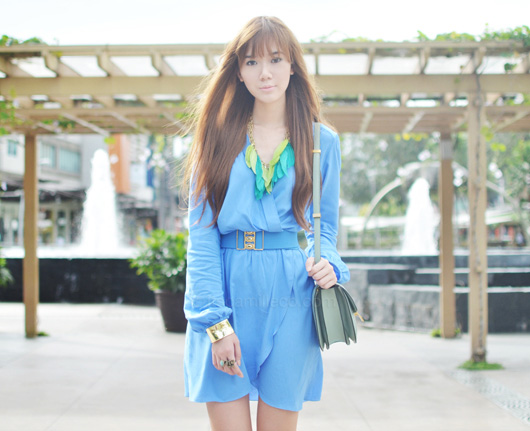 If you're interested in my powder blue dress and shocking yellow heels, (which are both perfect for summer btw) both InLoveWithFashion.com and Naughty Monkey delivers internationally!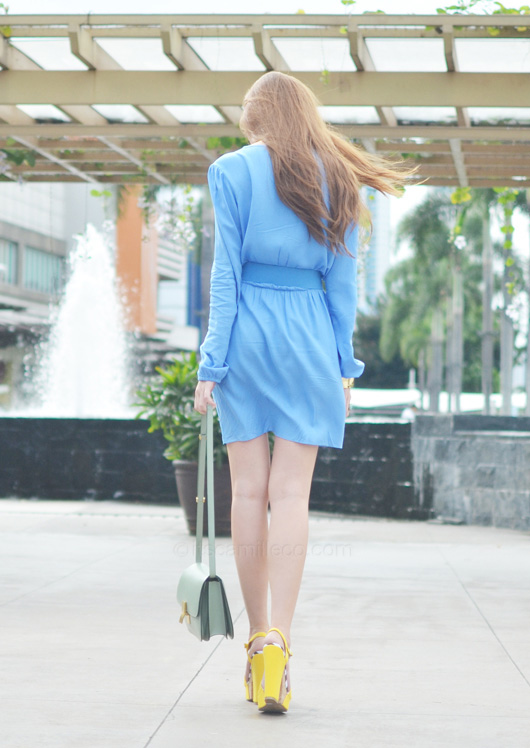 Hype this look on Lookbook.nu here.