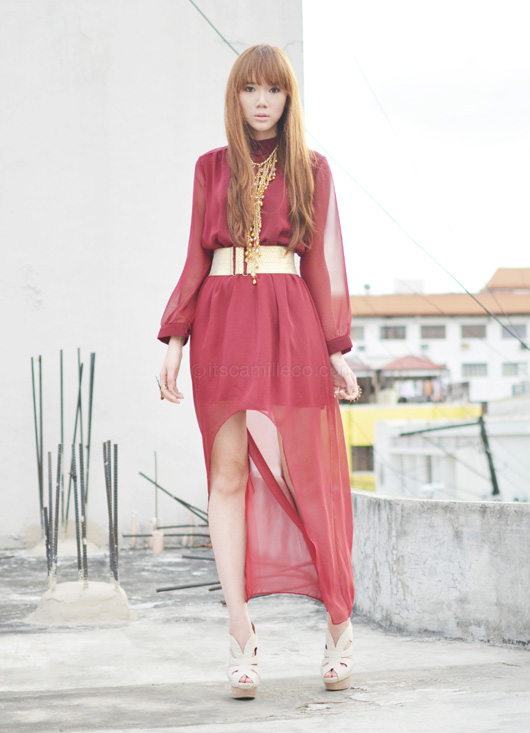 Yes, I'm singing "Lady In Red" as I type this. I can't get the song out of my head! The title for this post was either that or "Dragon Lady" haha! I mean look at my dress! It looks like something a Chinese-lady-expert-in-martial-arts-out-to-get-revenge-on-male-scumbags would wear. I can totally see the movie poster now–profile of the Chinese lady's face, wind blowing her hair, eyes piercing through, weapon in front of her face.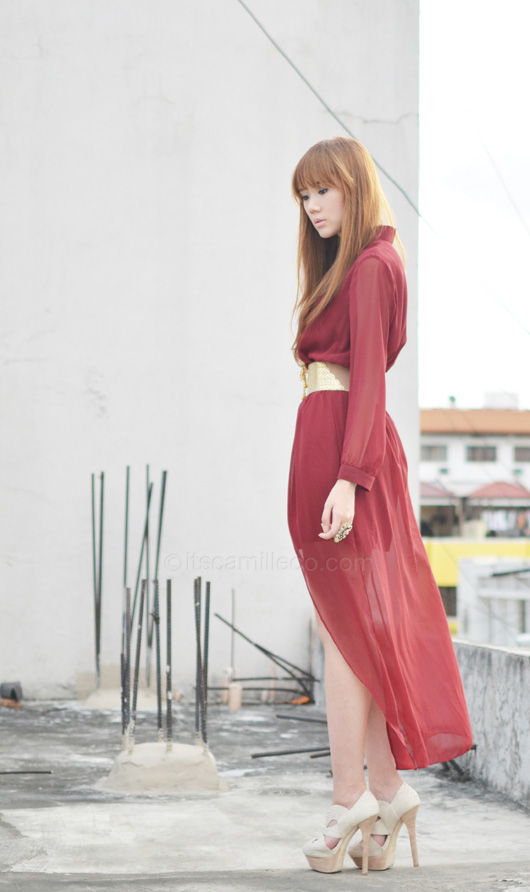 Channeling the Dragon Lady.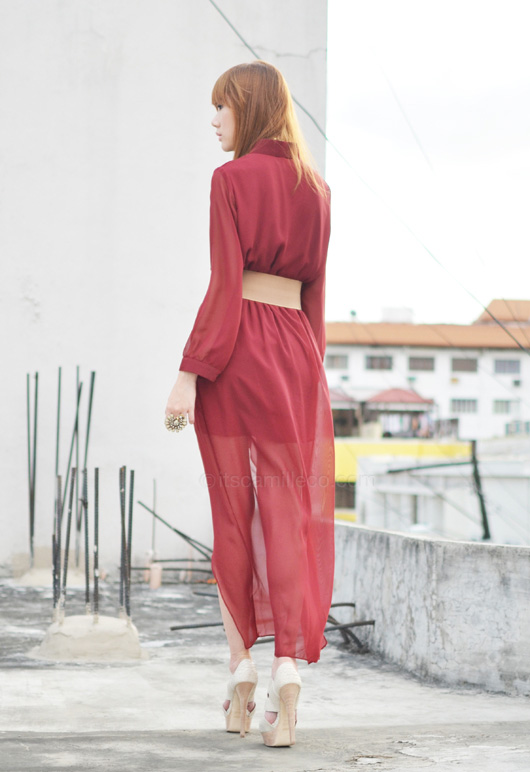 Still channeling the Dragon Lady. Dragon lady is walking away from the scene of the crime, victoriously.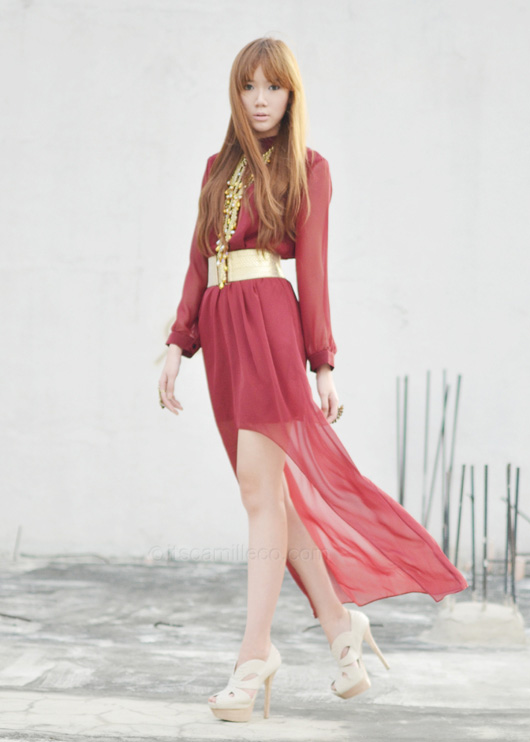 Oh the things that go on inside this head of mine. Aren't you thankful I'm not a movie writer? Don't worry, world. I'm sticking to fashion. :)
You know how much I love subtly sexy pieces, right? This is a perfect example–a wine-colored mullet dress with sheer sleeves.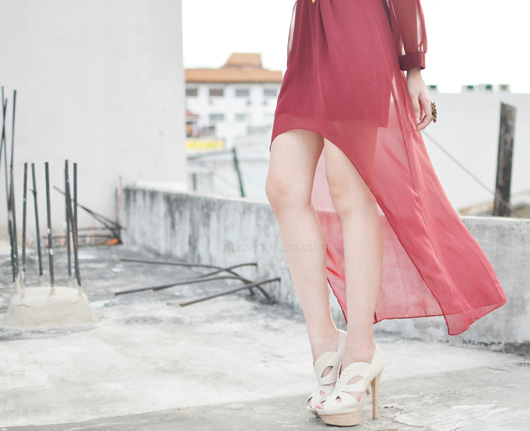 Mullet skirts and dresses are almost always dramatic and feminine. But just like other plain-colored dresses, it's nice to push the drama further with the help of accessories.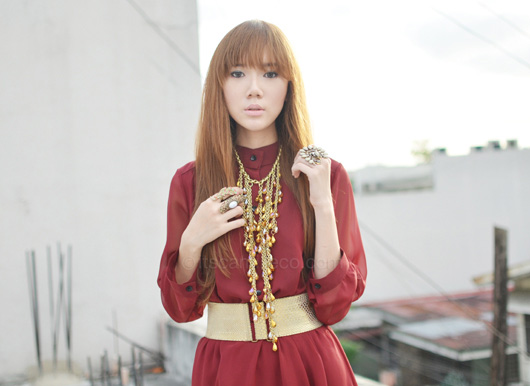 Stylista.Ph dress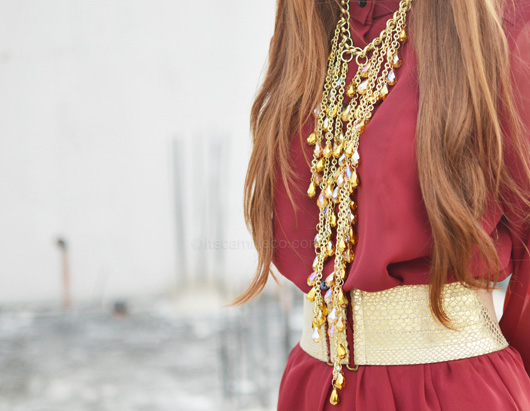 Holic Accessories necklace | Topshop belt
I got this beautiful statement piece from Holic Accessories to complement my dress. (Pag hindi pa dramatic iyan, ewan ko lang!) Wine and gold go really great together. The combination looks oriental and opulent.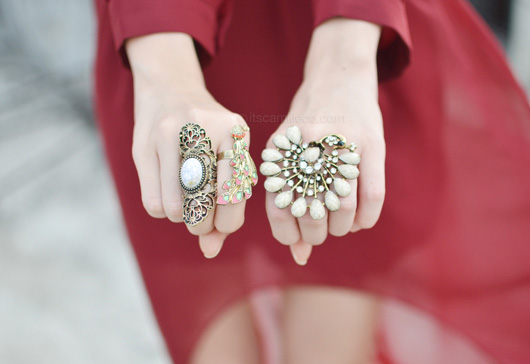 (Rings from L-R) SM Accessories ring | House of Luxe ring | Bubbles ring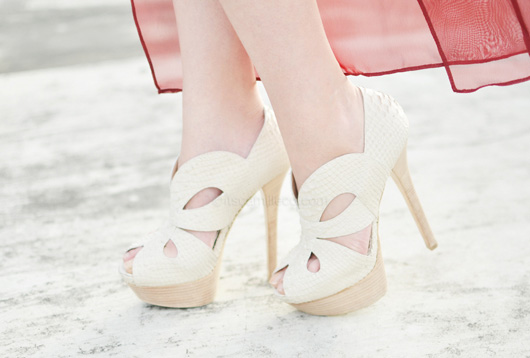 Fendi shoes
Stilettos over chunky heels for this look to keep it sexy and classy.
Hype this look on Lookbook.nu here.