I almost always end up wearing shorts whenever I go on night outs with my friends. They're just so comfy!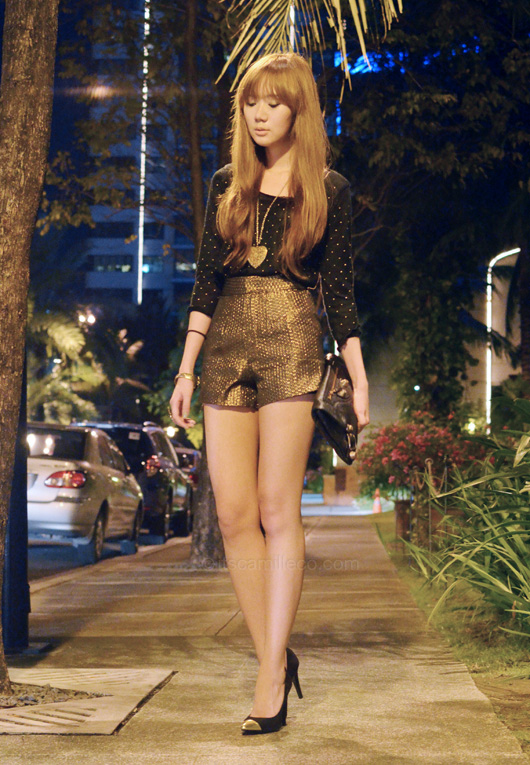 But of course, even in shorts, it doesn't have to look too casual. My style mantra for night outs with friends is to dress casually but still with a hint of glam. Don't overdo the glam factor either! Dressing up too much might make you look like you're going to a soiree!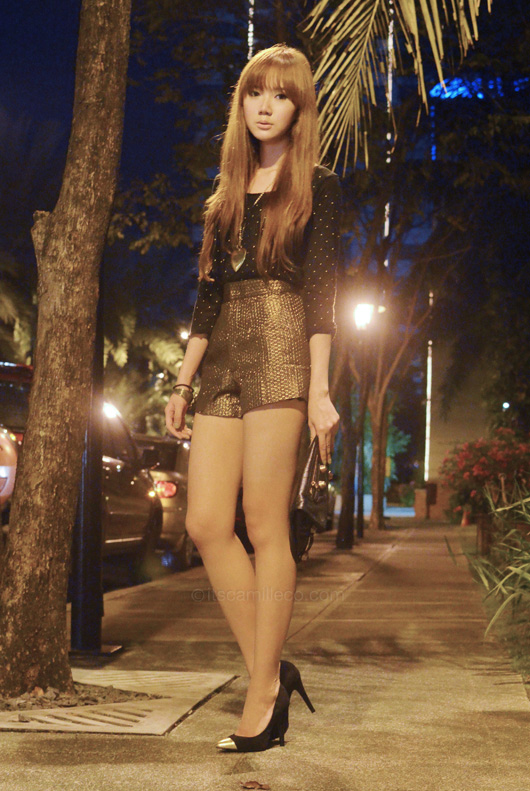 So for my look, I turned to my fail-proof glam factor favorite–metallic gold or basically anything shiny! Since my shorts are crisp and tailored, I balanced them off by pairing them with a lazy top with cute little studs on it.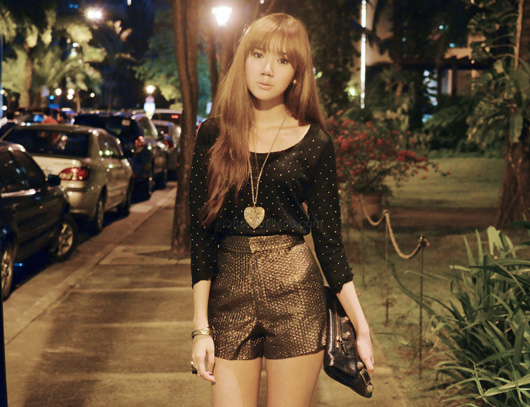 WAGW studded top | Pinkaholic metallic gold shorts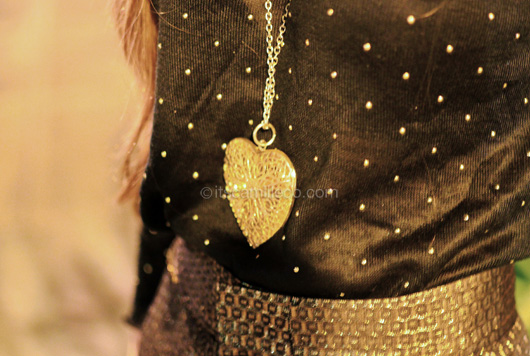 Love Eyecandy necklace
I kept my accessories to a minimum too. Less hassle + more comfort = ready to dance the night away!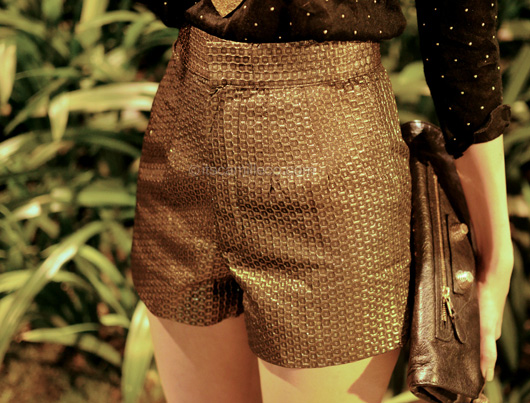 Balenciaga bag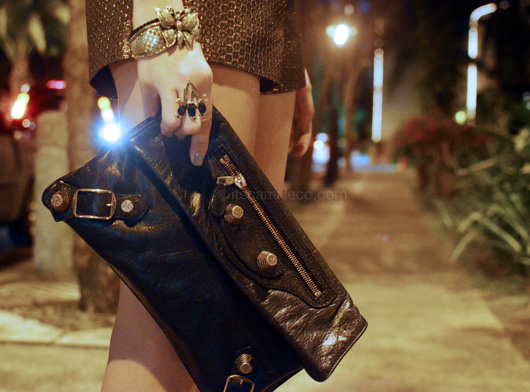 Bubbles cuff and ring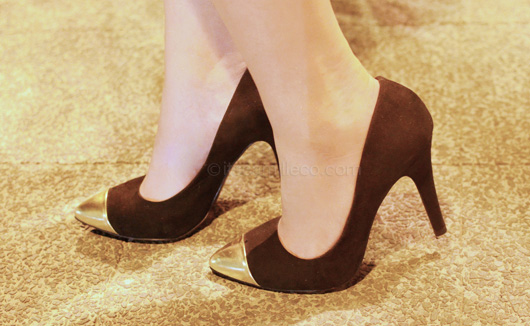 Mango heels
I could've gone for wedges or trendy shoes but I opted for my classic black stilettos instead. I think my love for these babies is quite obvious. They just look so sexy to me! Plus they're not super high so they're perfect for long nights! I really wish I can find more metal tip pumps like these, I'm afraid I might overuse these and ruin them in no time!
Hype this look on Lookbook.nu here.
How about you? What's your favorite get-up for night outs? :)