Pocahontas just arrived and she's all covered up now!
…Well, not really, but relatively more covered-up! :)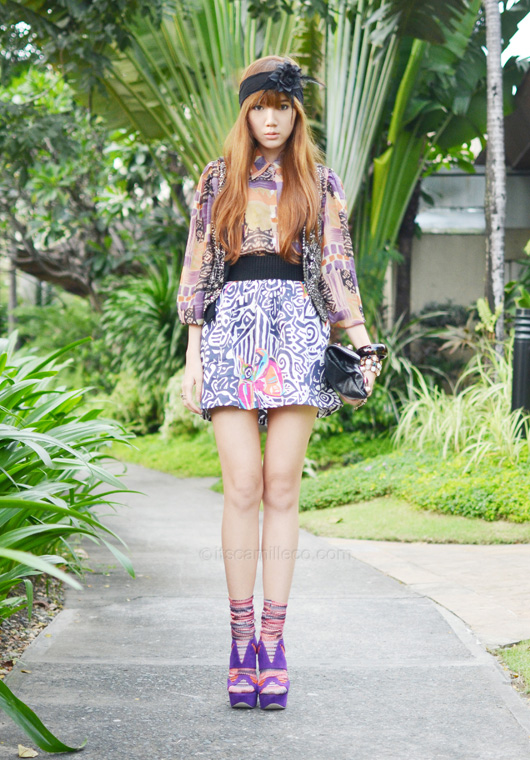 This look came together so unexpectedly. I didn't even notice I was in head to toe tribal print until now!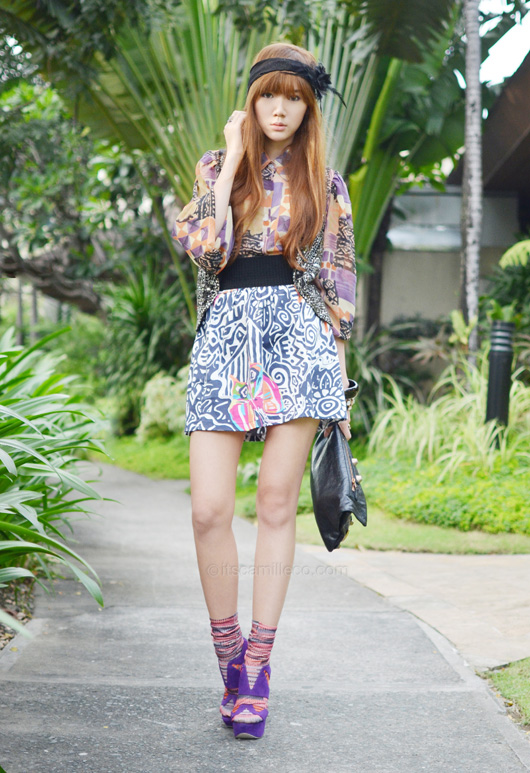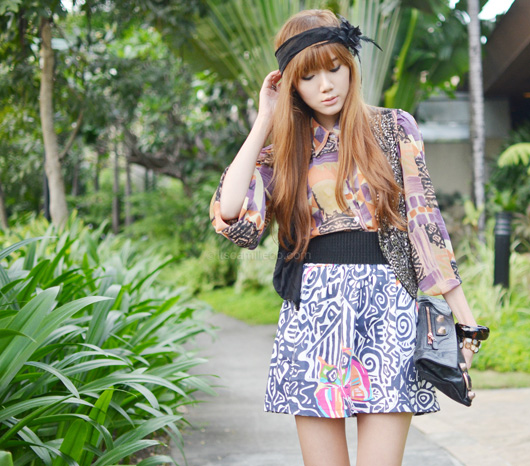 Zara studded vest | Eudora top | Redhead skirt
Girls Are Weird headband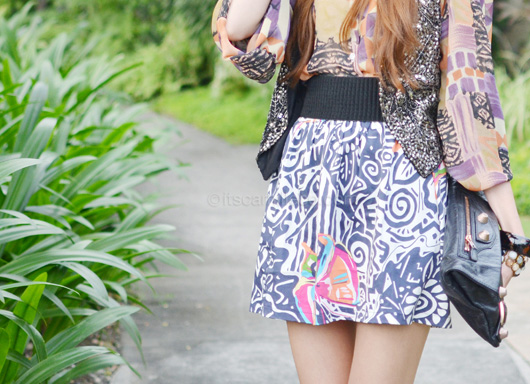 Topshop belt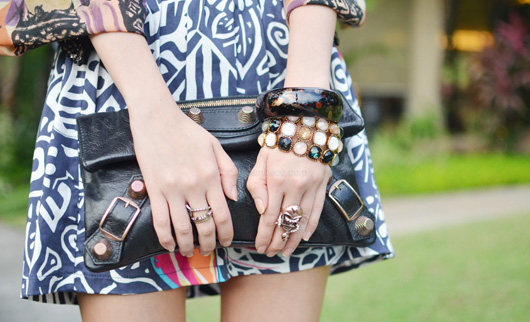 Balenciaga bag | Bubbles stacked rings | Girls Are Weird skull ring | Girls Are Weird multicolor bracelet | SM Accessories black bangle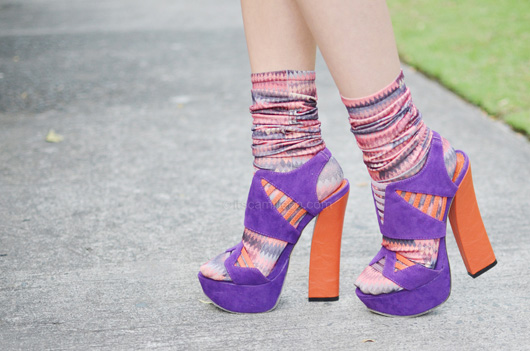 SM Accessories socks | Feet For A Queen shoes
My favorite part of this look? The shoes + socks combo–they look like they were made for each other!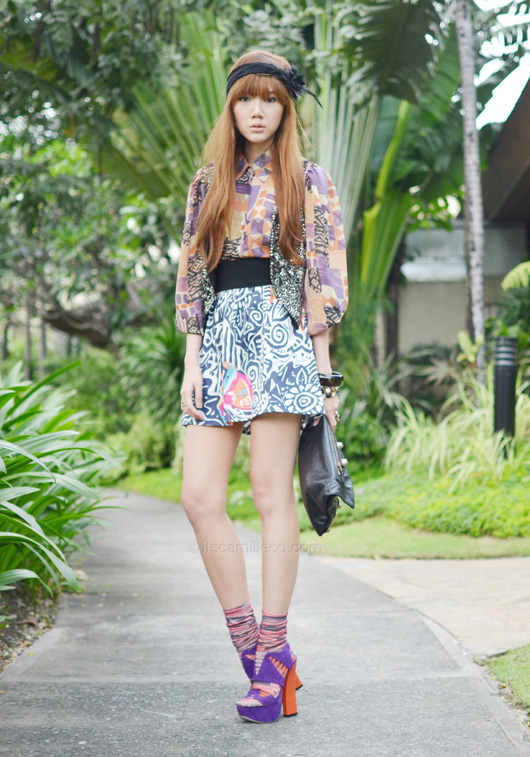 Hype this look on Lookbook.nu here.
What do you think of Pocahontas in the city? :)