Pretending to be bad ass–until you hear my tiny tiny voice! But since you can't hear me, let's all close our eyes and imagine I'm this bad ass chick with a sexy, bedroom voice haha!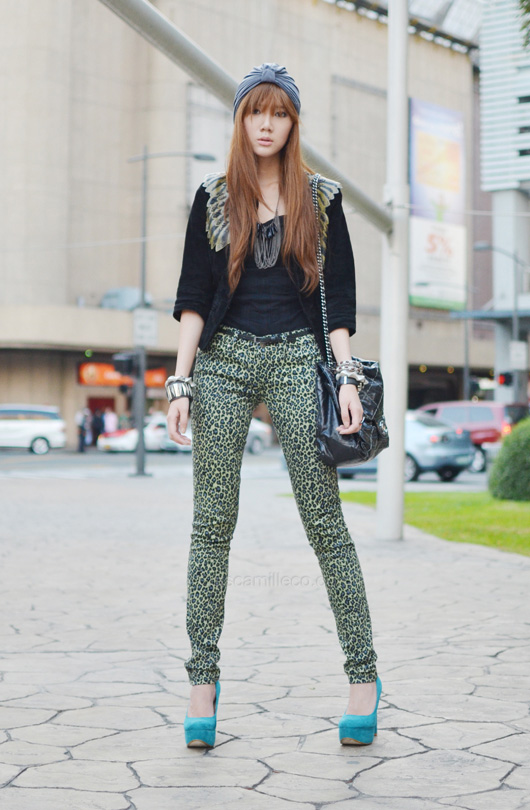 Here's what bad ass Camille would probably wear–rocking pants and the best leather jacket in the world!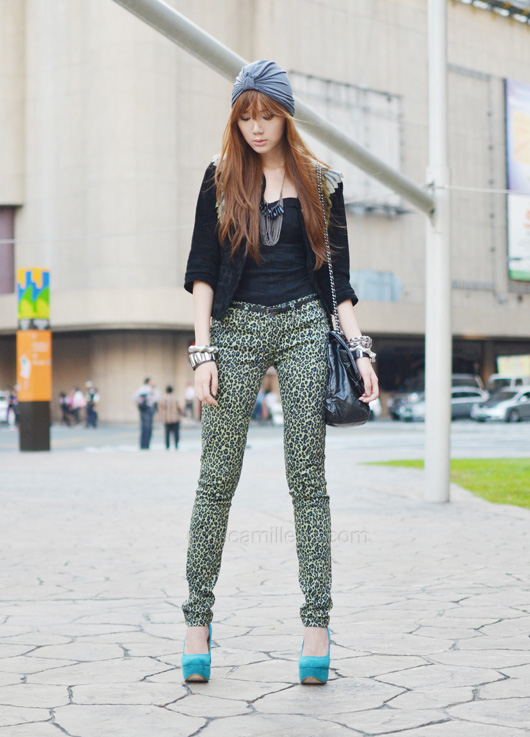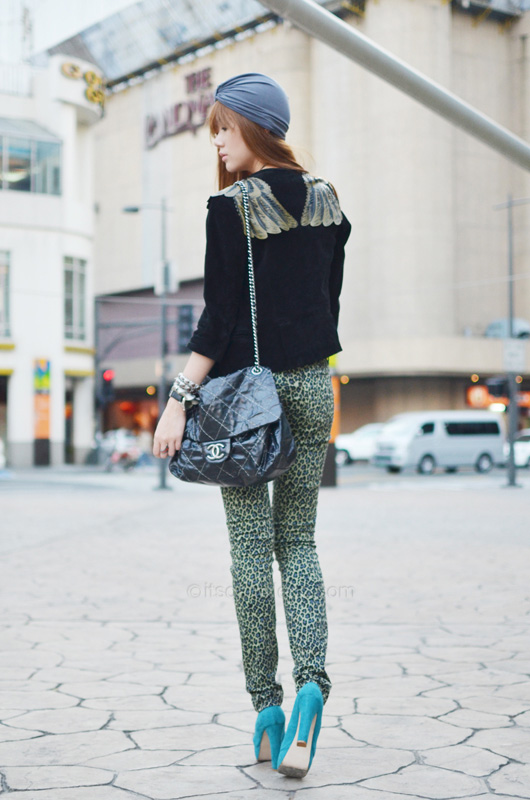 Imagine how dramatic this photo would look if I was holding a guitar case while walking away. It doesn't matter that I don't know how to play a guitar. Bad ass Camille would probable know how. Cool na cool!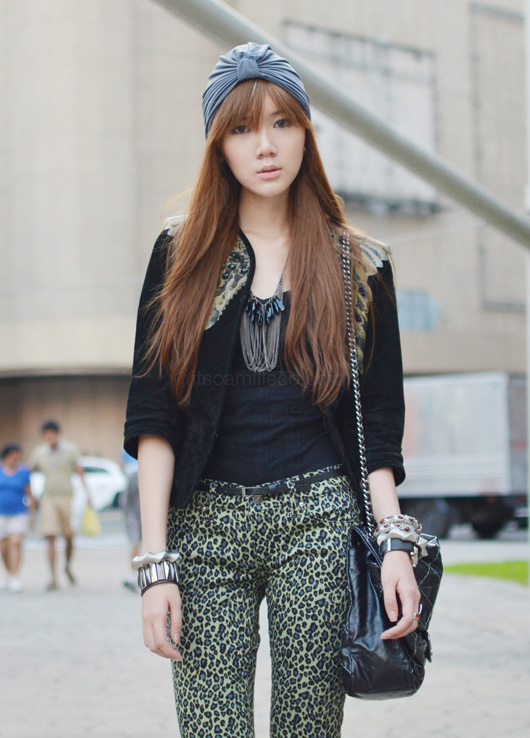 Tripp NYC by Daang Goodman jeans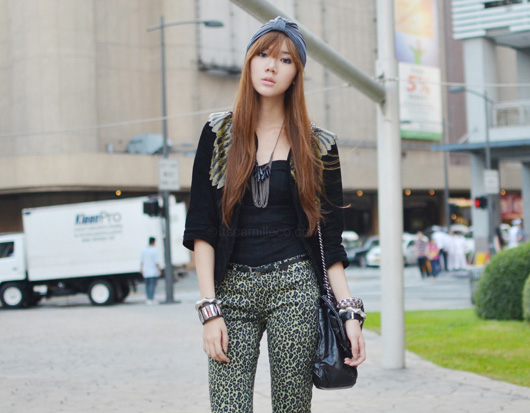 Kate Moss for Topshop leather jacket | Topshop corset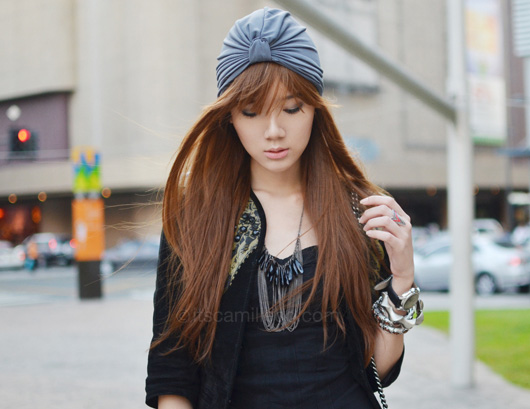 Bubbles turban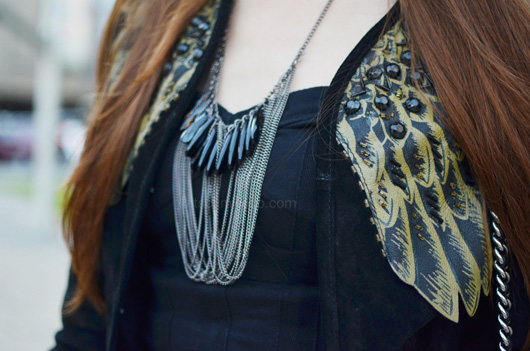 House of Luxe necklace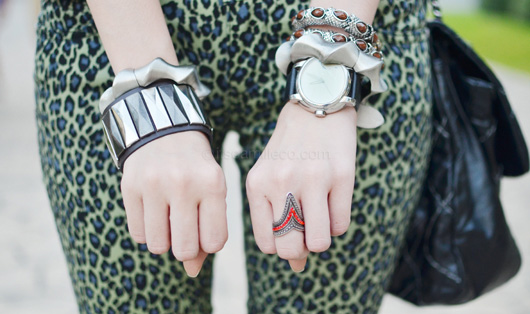 Girls Are Weird leather cuff | SM Accessories gunmetal cuffs | House of Luxe snake bracelet | House of Luxe ring
Chanel bag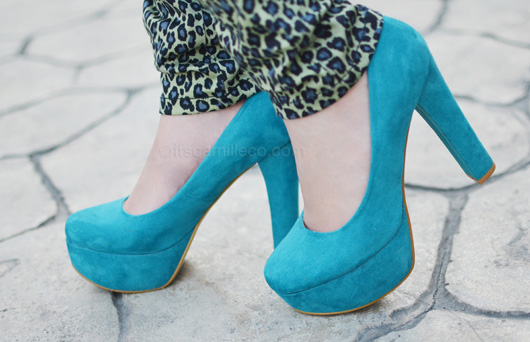 Call It Spring shoes
Hype this look on Lookbook.nu here.