I got a pleasant surprise a few days ago–an early Valentine's Day gift from Melissa Shoes.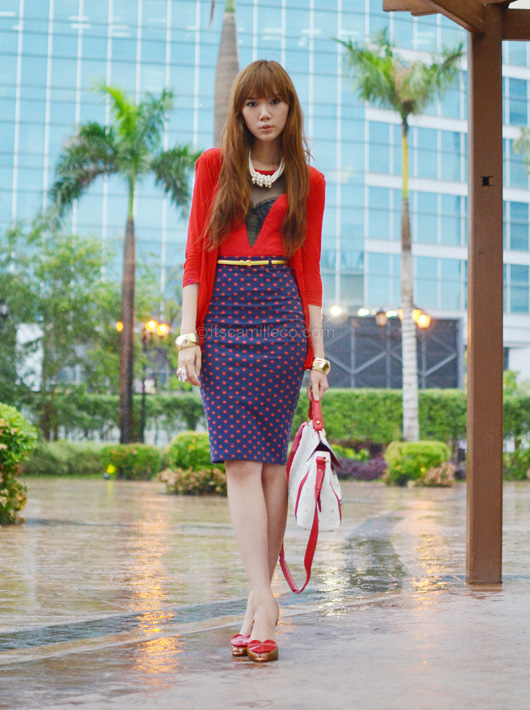 Aren't these peep-toe heels so cute? My mom died in envy! She's such a fan of the Vivienne Westwood x Melissa line. Good thing we'e not the same size or else she most probably would've taken these away from me already haha!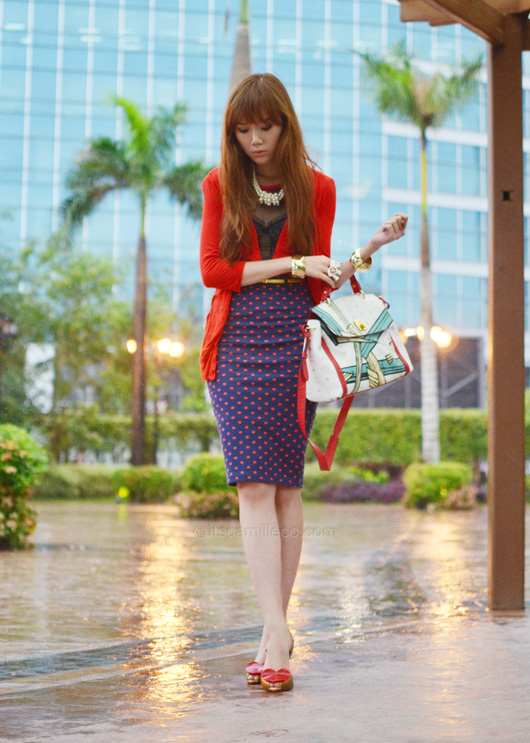 Taking inspiration from my shoes and Valentine's Day, I went for a ladylike look in red.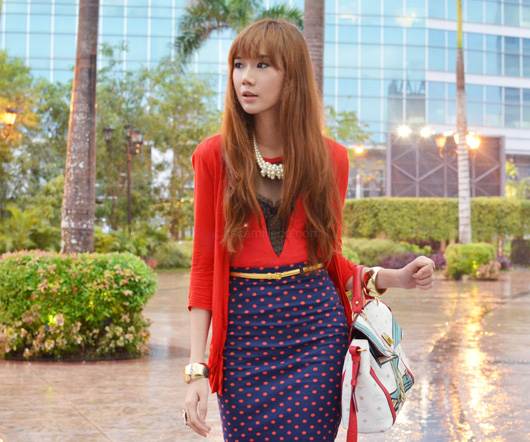 Topshop cardigan | Be Like A Star dress (worn as top) | Valisere by Triumph corset | H&M skirt | MCM x Richard Woods bag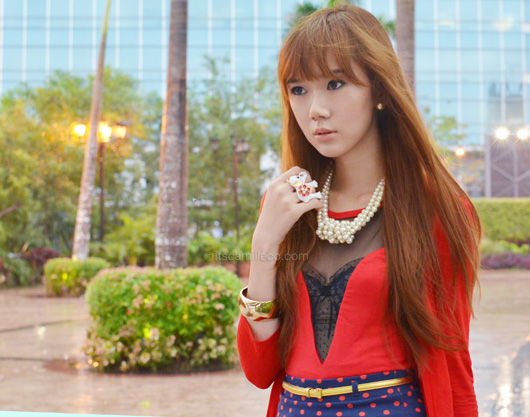 This red dress I'm wearing as a top is pretty daring. If you're a little conservative like me and you're not that comfortable bearing your cleavage in all its glory, try wearing a corset inside. It's still sexy but not too sexy. The lace design goes really well with the sheer part of the dress too so it doesn't ruin the dress' original design.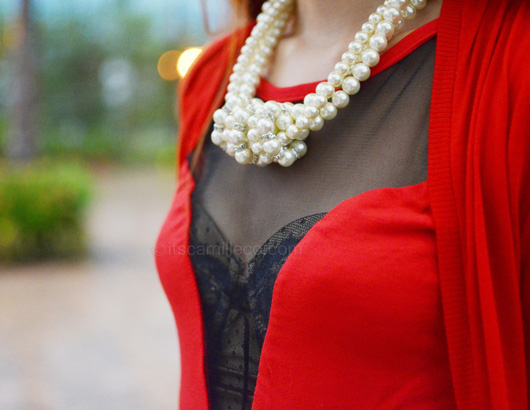 SM Accessories necklace
To sweeten my look a bit, I wore pearls instead of the usual. This balances off the sexy sheer and lace parts and brings the look back to lady than tramp. It goes really well with my polka dot skirt too!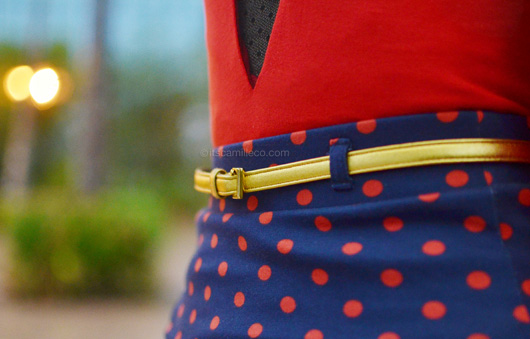 Prada gold belt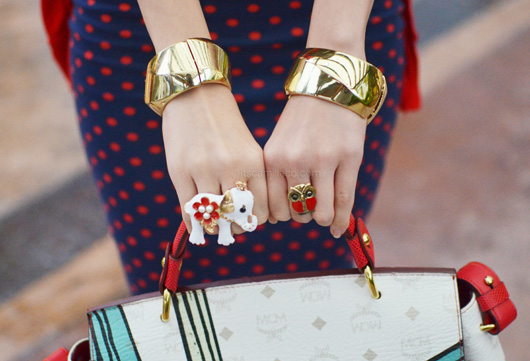 SM Accessories gold cuffs | Bubbles elephant ring | House of Luxe owl ring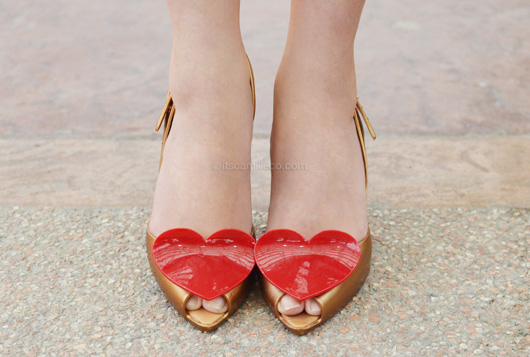 Vivienne Westwood x Melissa shoes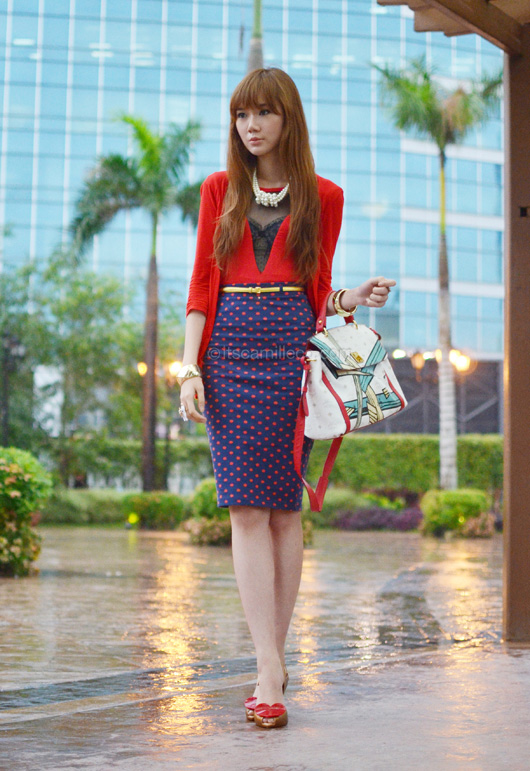 Hype this look on Lookbook.nu here.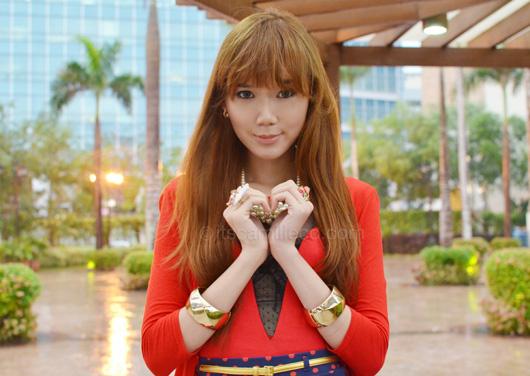 Whether you'e open for business (single), reserved (in a relationship) or closed (married), I hope this day is treating you well! :) Here's my heart for you!