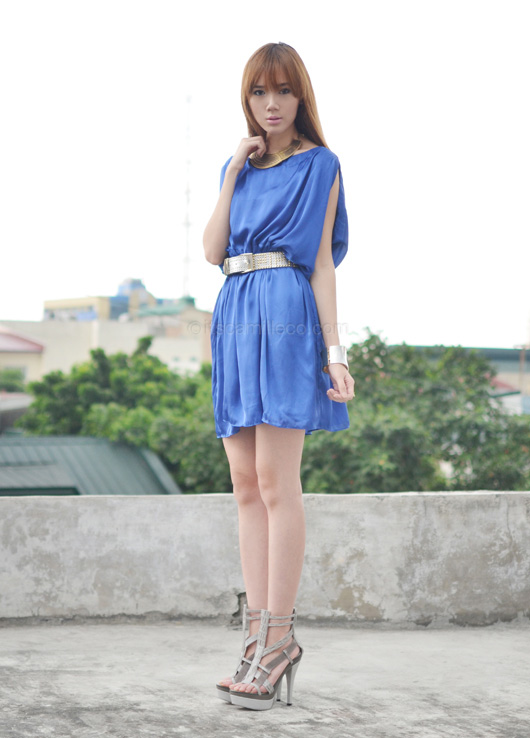 My hair was exceptionally obedient the day I took these photos. Shuma-shampoo commercial! #justsaying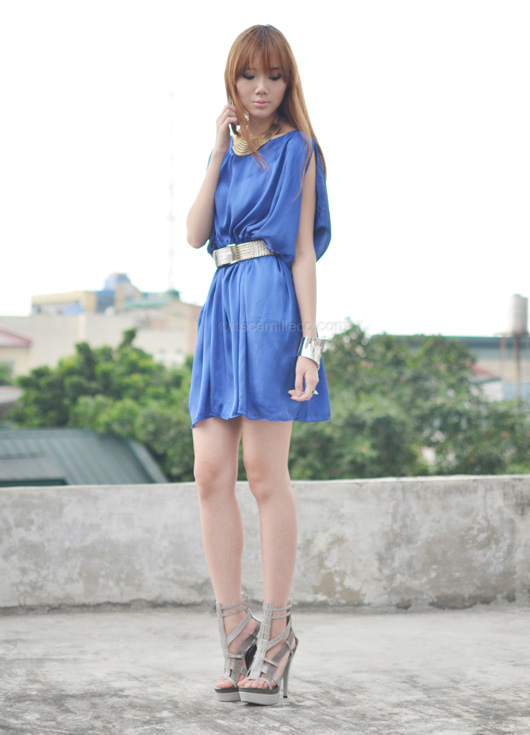 Anyway, on to my outfit. I wore this silky satin dress from The Closet Goddess. It's really simple with just some gathering along the waist. What's nice about dresses like this is that they're really easy to dress up or down. I opted to dress it up a bit by incorporating a few metal accessories which took it from simple to modern and sophisticated–something a strong-willed and independent woman would wear.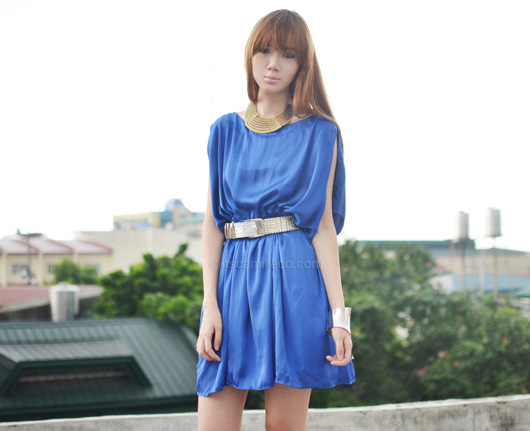 The Closet Goddess dress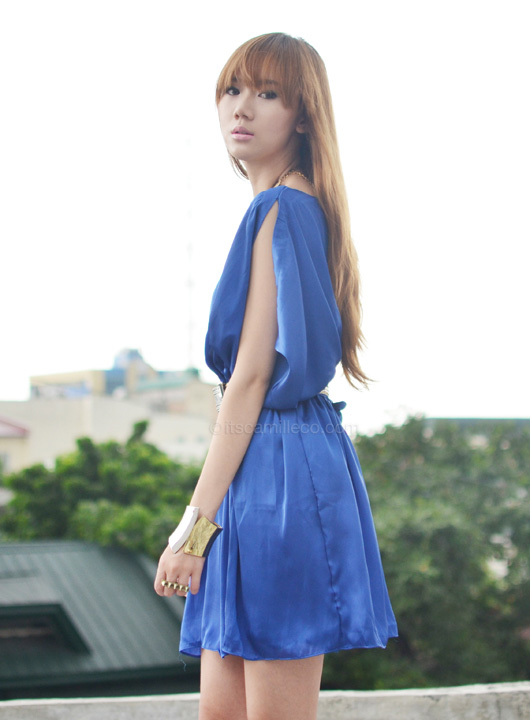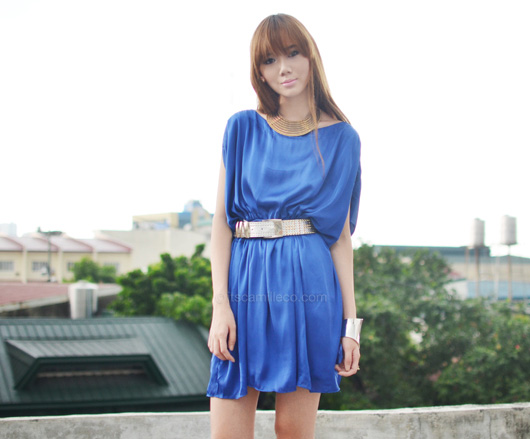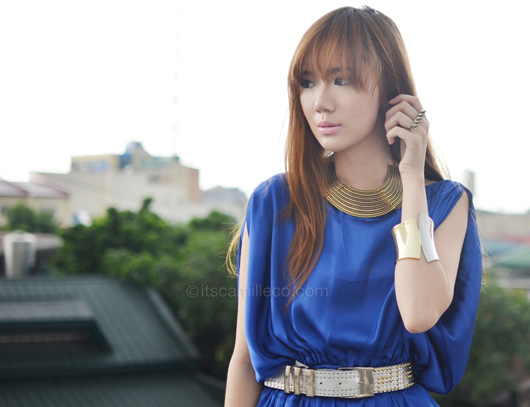 I'm really loving anything with metal these past few months, which is weird since metal isn't exactly summery. In my opinion, jewel tones + metal accents is one of the easiest and most complimentary combinations ever. They bring out the best in each other!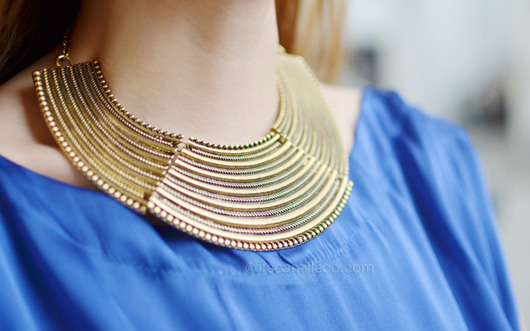 Extreme Finds necklace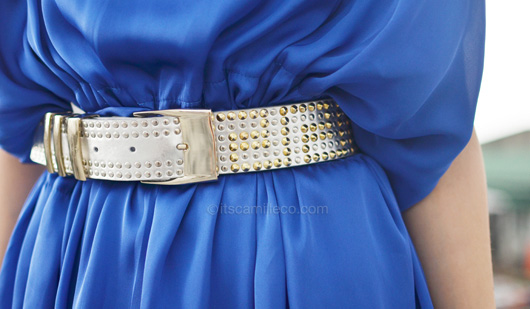 Versace x H&M silver/goldbelt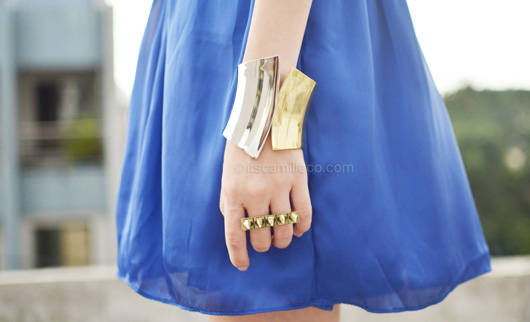 Fayeness silver/gold cuff | Girls Are Weird ring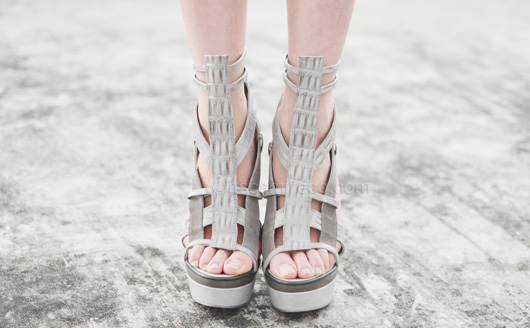 Pedro shoes (available at Bonifacio High Street)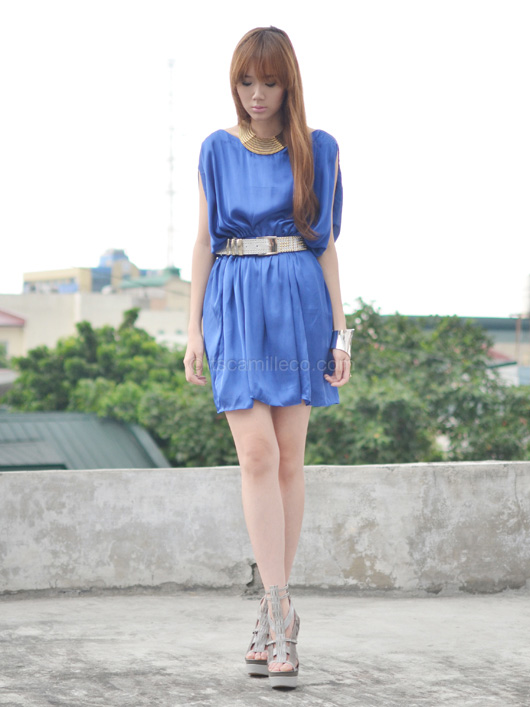 Hype this look on Lookbook.nu here.