Good news! Coexist is now available at Retail Lab! We've just delivered new exclusive Coexist items. READ: EXCLUSIVE! This means aside from Coexist Prêt items, new styles designed and made exclusively by us are now available at Retail Lab! You know those party dresses you love so much? They're baaaaaaack!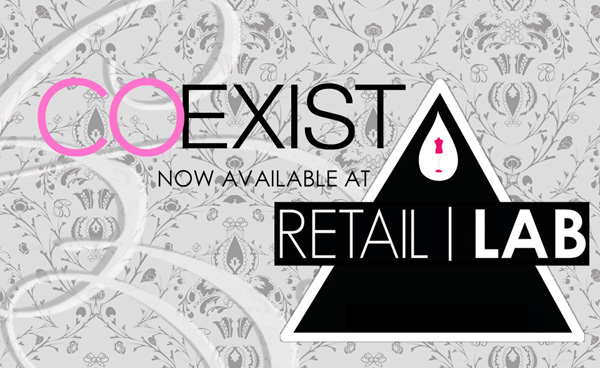 So hurry and visit us at Retail Lab located at 2nd floor, Archaeology Wing, Powerplant Mall!
Speaking of Coexist, you might've seen my tweet the other day looking for interior designers who can help me with the new Coexist headquarters/my office. Yup! Coexist is moving to a bigger and better place. I'm so stoked! For one, it's 2 floors meaning there's a whole lot of space. No more clients having to stand up because we don't have enough space for them to sit and wait. Haha! I've actually already started meeting potential interior designers for this project. I've even been browsing through interior design websites and furniture stores like Furniture Hire London. All this excitement over my new office gave me a bright idea. Why not document the whole process and let you, my readers, in on what's happening. I mean interior design and fashion go hand-in-hand anyway, right? I'm sure a lot of you will enjoy it, especially when we do DIYs and the like. What do you think?