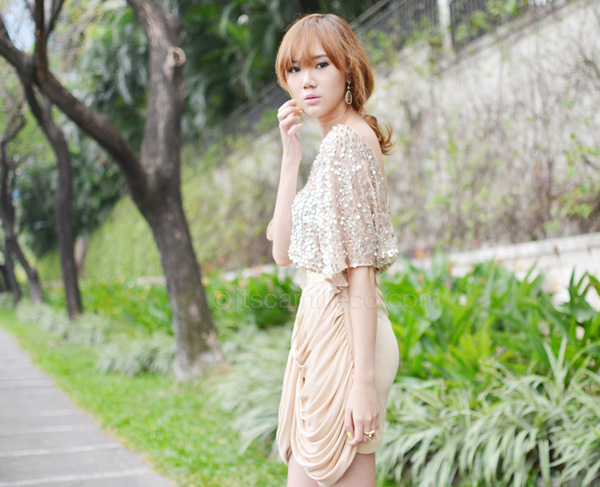 Hype this look on Lookbook.nu here.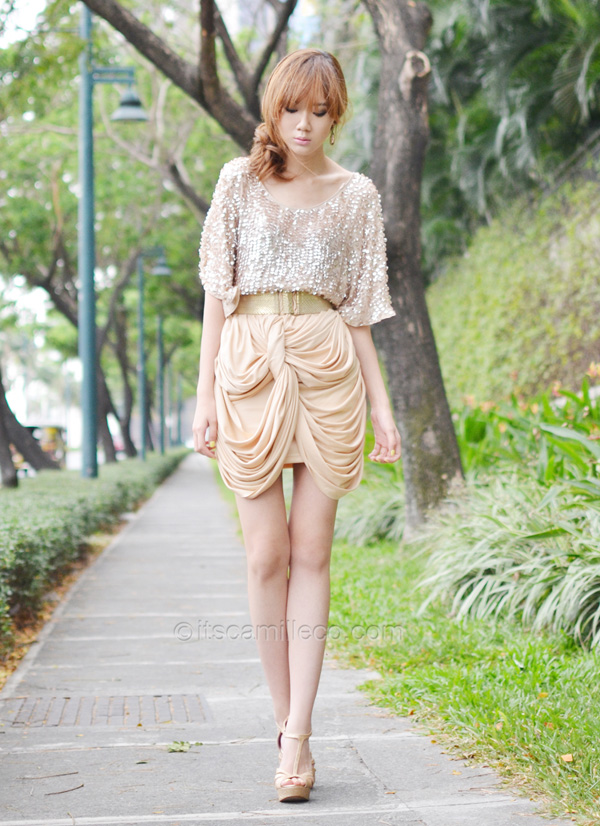 I've said this before, to look feminine and sexy, you don't need to show your boobs and bum. There's no need for skintight clothes and slits higher than heaven. It doesn't always have to be that way. Your choice of fabric, color, shoes, hair and make-up all contribute to your look.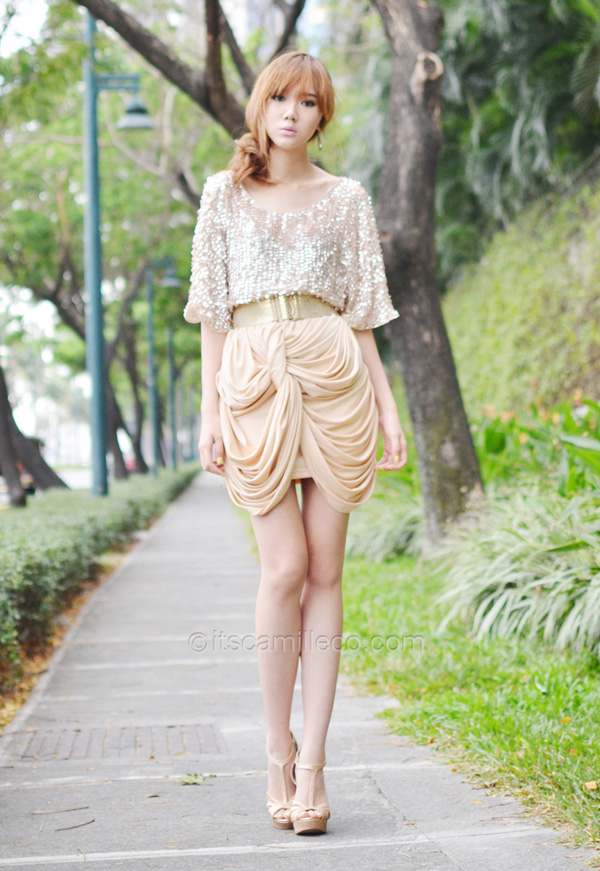 If you've noticed, both my top and skirt are actually kind of loose and not at all body-hugging. The drapes on my skirt can look a bit bulky too which is why I wore a belt to accentuate my waist. To keep my look sexy, I chose colors that are sensual–rose gold and champagne. I kept my hair up in a loose bun and wore a pair of drop earrings to keep the look soft and feminine and to highlight my top's low back.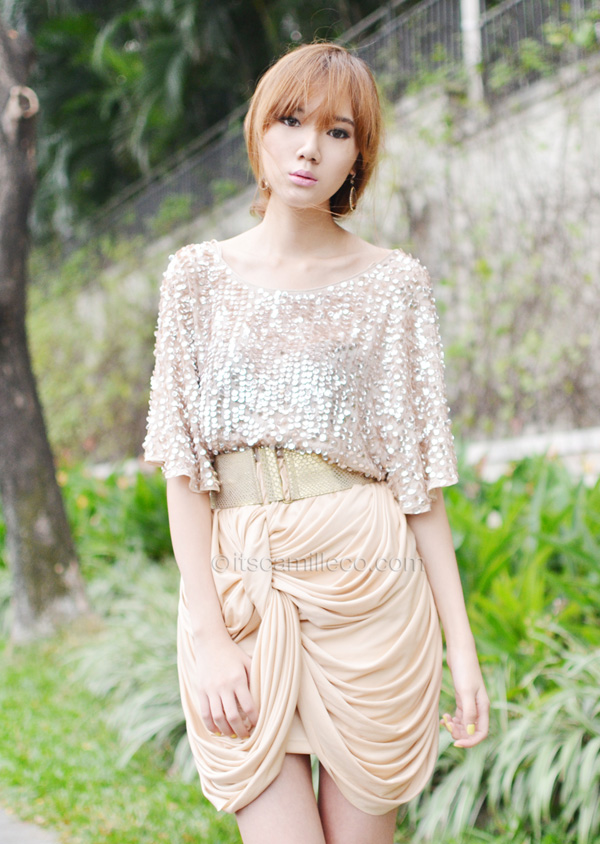 ZARA top | Topshop belt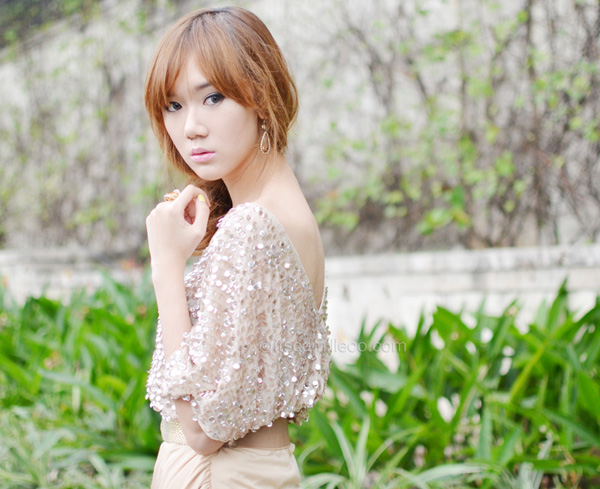 Goody spin pins (hair)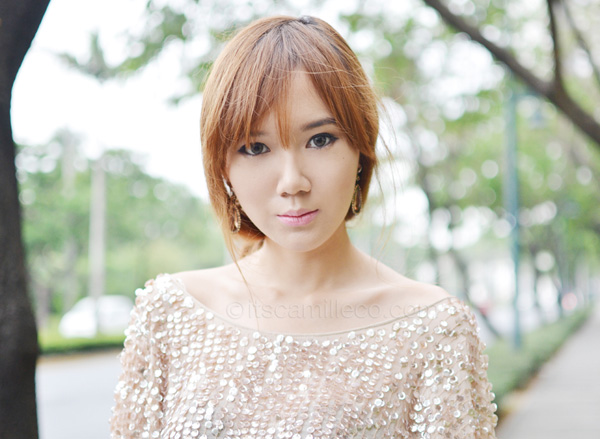 Rustan's earrings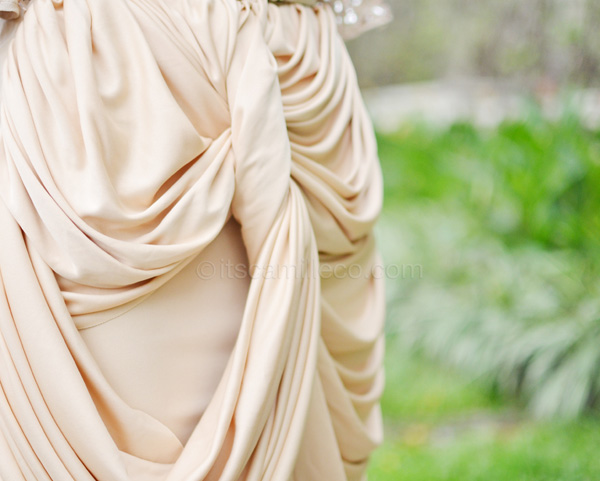 Global Citizen skirt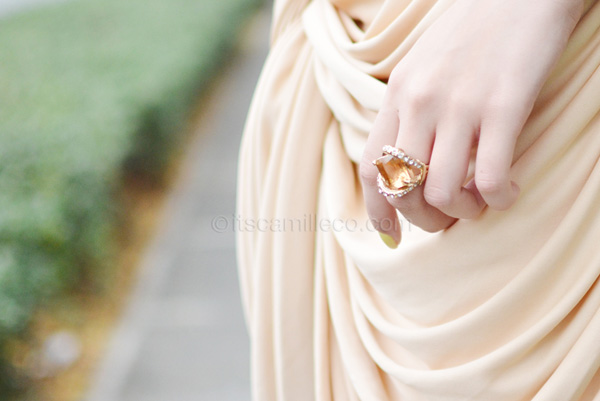 SM Accessories ring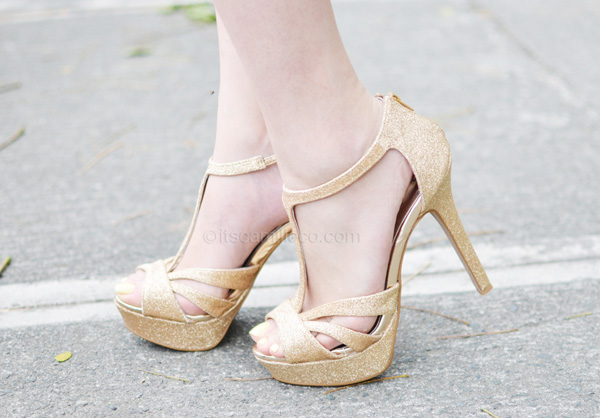 Sassy Chic heels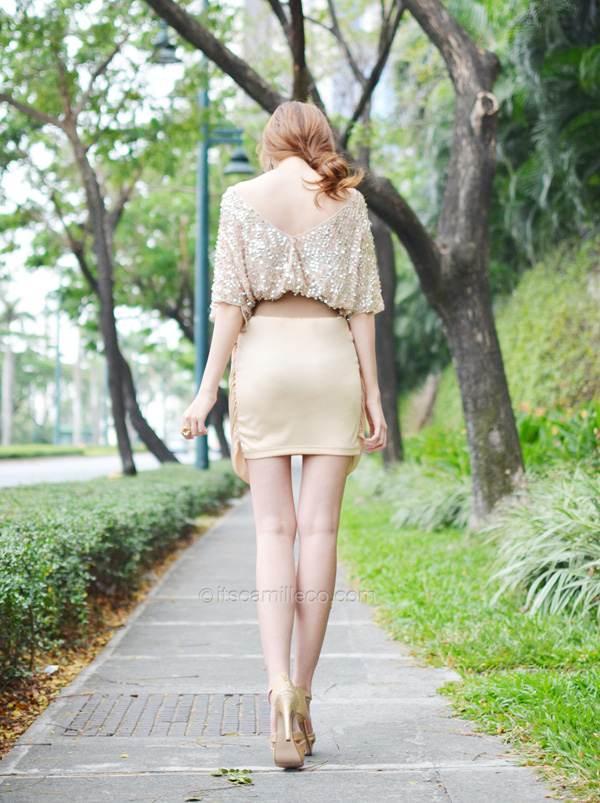 You know those days when you're dressed too pretty and you've got no where to go? This was actually one of those days. But then again, I don't want to keep saving this outfit for a future event until I eventually forget I ever had this. Besides, style can't wait! Dress like your life is one big fashion show! You've only got one life to live right? So live your life to the fullest and treat each day as a special one in every way you can. This is also why when it comes to my network provider, I choose SMART. SMART keeps me up to date with the latest trends and happenings in the fashion world. No more slow internet connection, delayed texts and dropped calls. With the Philippines' most reliable network, I get to #LiveMore.