If you're on the lookout for technologically-competitive and durable mobile phones, then prepare to burn a hole through your wallet. Or not! Introducing DTC Mobile, the latest brand of mobile phones to answer the Filipinos' ever growing need to stay connected.
So what sets DTC apart from the rest? It's superior in quality and user-friendly at a crazy AFFORDABLE price! The brand was actually just launched a few months ago. And because you follow my blog, you get a chance to win one of the 3 DTC GTV1 STARKphones I'm giving away and experience it for yourself! The GTV1 STARK phone is a dual sim TV phone complete with digital camera, video and FM player, expandable memory up to 4GB and more! I hear the battery life is impeccable as well so you can watch TV all day everyday!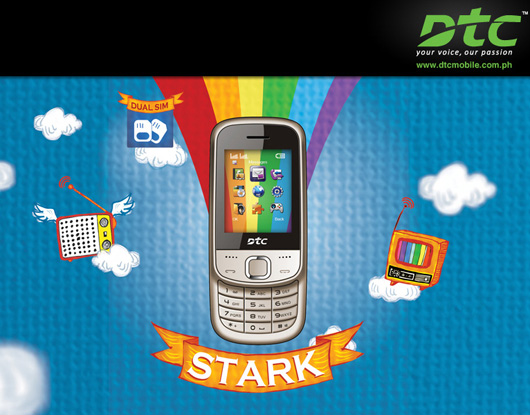 Here's how you can join:
Follow me on Twitter and Bloglovin'.
Like DTC Mobile on Facebook.
Tweet this: "I want to win a free mobile phone from https://itscamilleco.com! #ItsCamilleCoGiveaways"
Leave a comment below with your Twitter name and the link to the required tweet.
Contest is open to Philippine residents only. Deadline for entries is on March 15, 11:59 PM. I will be choosing 3 winners via Random.org. As usual, winners will be announced via my Twitter.
Good luck everyone!