Hype this look on Lookbook.nu here.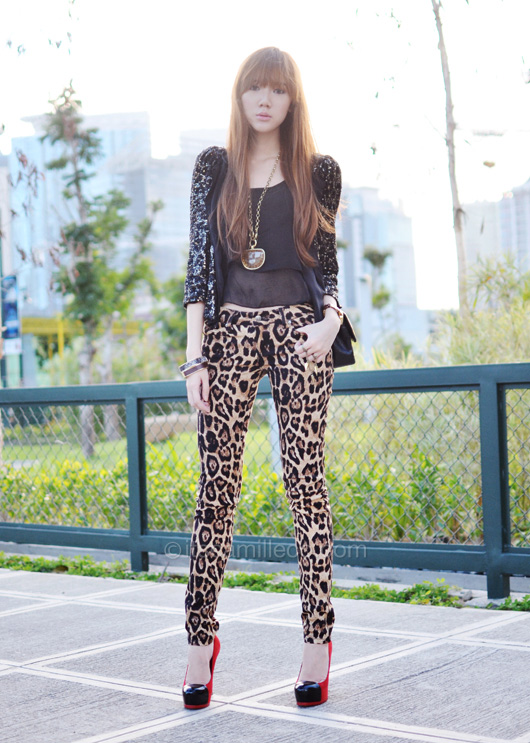 Recognize this jacket? It's the same jacket I wore for the Mango It Girl contest! Since my trip to Barcelona for Mango is fast approaching, I decided to wear this jacket again for old time's sake. I would be extra excited right now if not for my difficulties in securing a VISA interview appointment with the Spanish Embassy here in Manila. :( I'm still working on getting an earlier schedule for my interview but so many people are going to Europe this April, the Embassy is already fully booked. I'm starting to lose hope. Praying hard someone gives up his slot! :(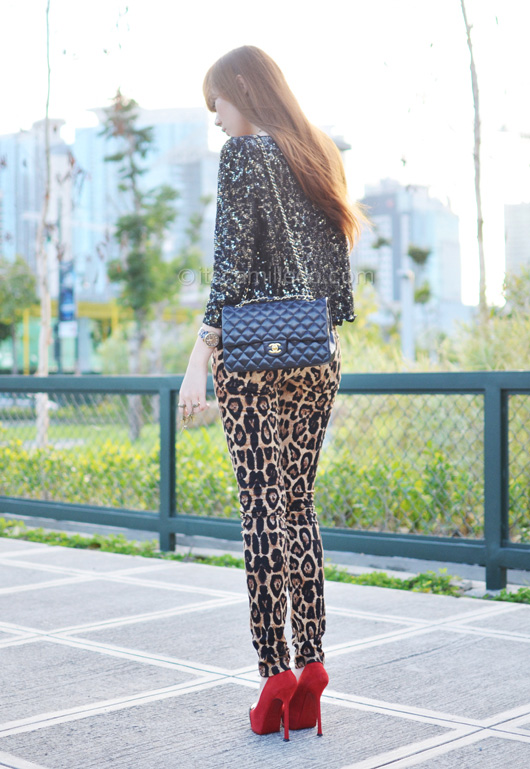 Anyway, enough about my VISA problems and on to my outfit. I was feeling a little lazy so what's a girl to do? Grab a pair of printed jeans and style away! Printed jeans like these are so easy to style. They're already so eye-catching, you don't really need to do much to stand out.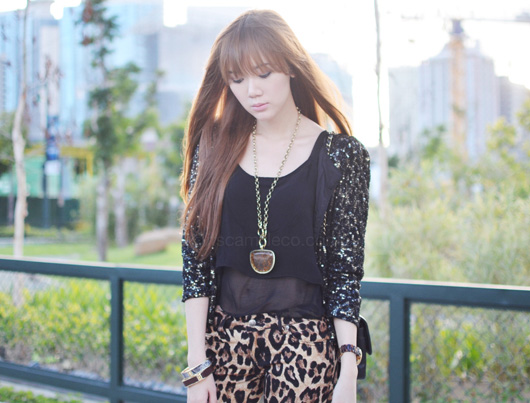 Throw in a little sheer and sheen and you've got a subtly sexy look.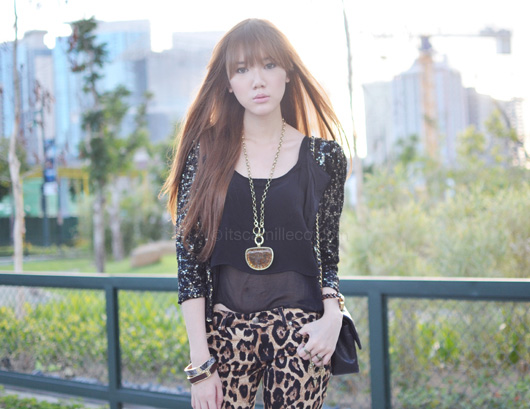 Just a simple necklace and a few accessories to add a little more browns and golds in.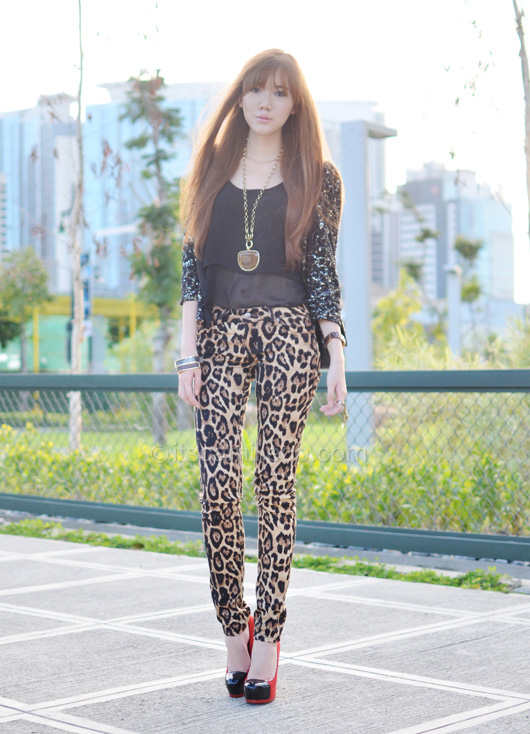 Mango beaded jacket | Cotton On top | Tripp NYC by Daang Goodman jeans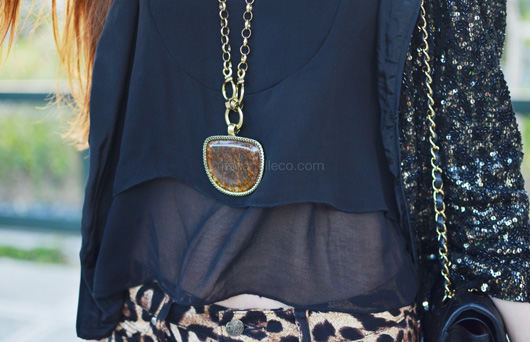 SM Accessories necklace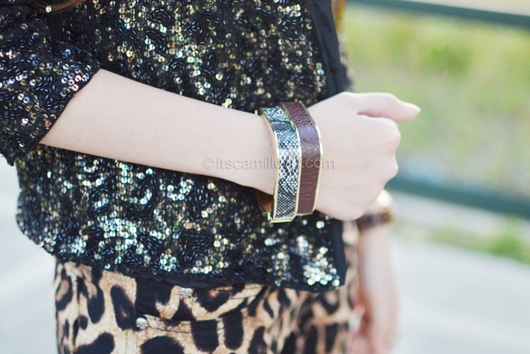 Happy Boon bangles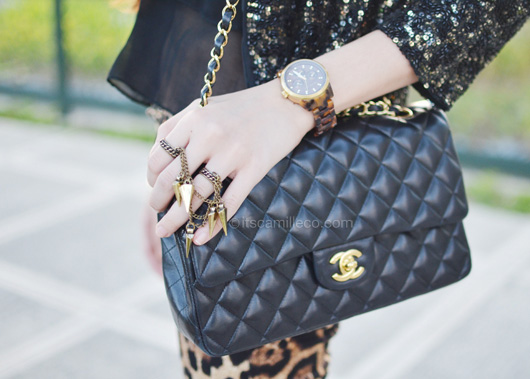 Fayeness ring | Chanel bag | Michael Kors watch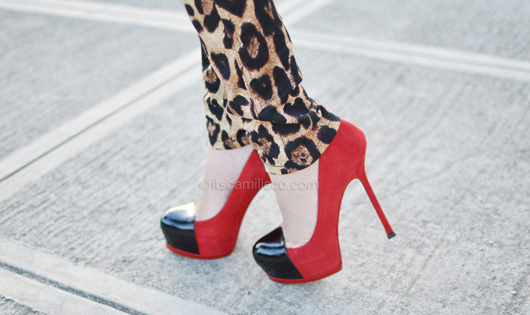 YSL pumps
And since I really was lazy that day, I changed into flats right after taking these photos. I didn't have enough energy to struggle in these sky-high heels. YSL isn't really made for walking, especially for the lazy.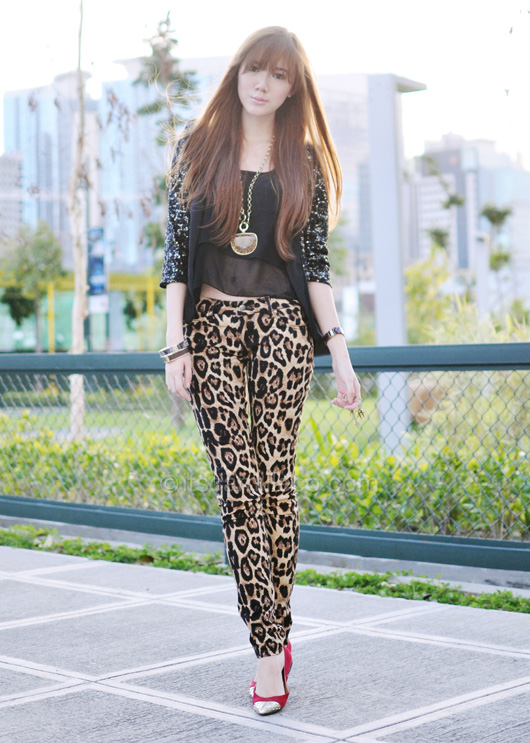 So I got my new favorite metal-tipped flats to match my outfit! Check out the little studs on the toe caps too!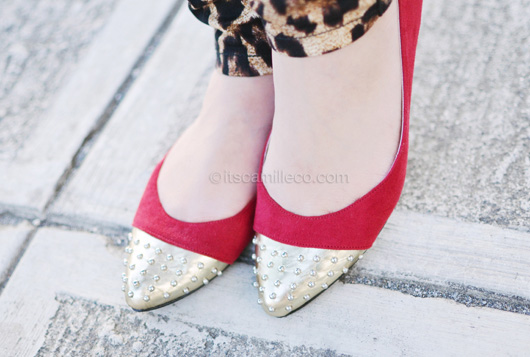 Tutum flats
P.S. I just found out Google has discontinued Google Friend Connect (GFC) for non-Blogger websites which means my GFC members will no longer get updates about my blog on Google Reader. In the meantime, please follow me on BlogLovin' instead. It works just the same and you'll get updates whenever a new post is up. I'm also working on a few more ways for you to follow my blog. I'll keep you posted! :)