Have you visited a Mango branch lately? I went gaga over their SS 2012 collection! They have everything–bold prints and bright colors in clean lines and flowing shapes, ethnic prints mixed with sportswear details, colorblocks in classic silhouettes. I can go on and on! The collection is beyond amazing. It's feminine, sophisticated, and urban, all rolled into one. If you want to update your wardrobe, Mango should definitely be on top of your list.
Not convinced? Let me show you one of the looks I came up with.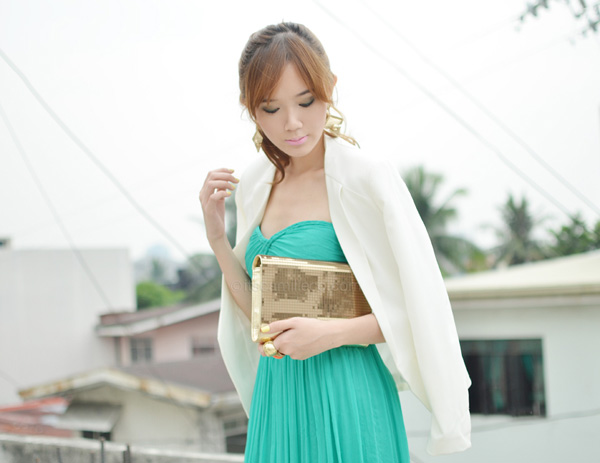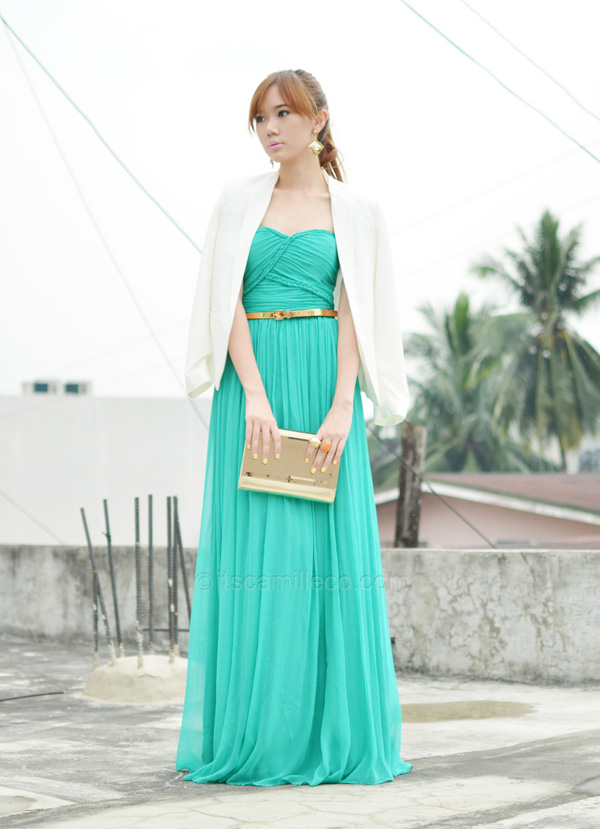 This season, Mango has incorporated so many beautiful details like pleats and gathers using light fabrics like those that you see on this gown.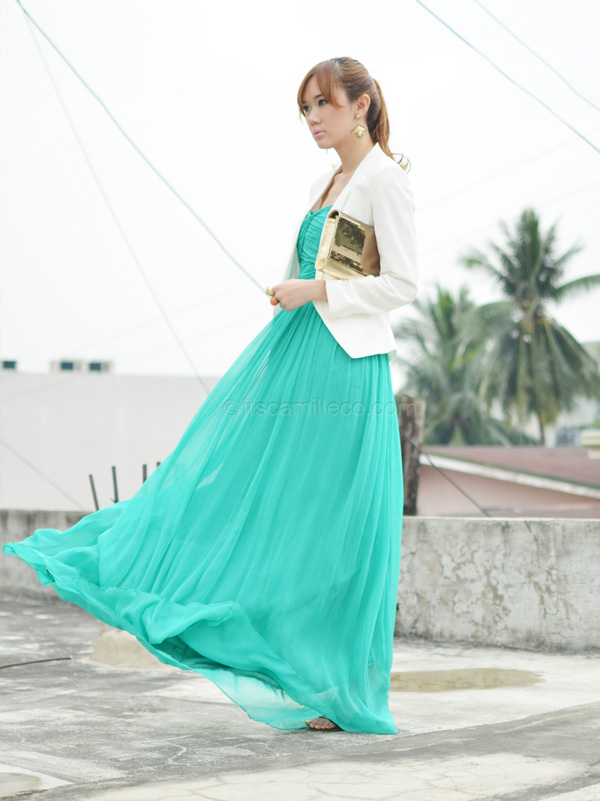 The pleats and gathers create so much movement and fluidity. They make me want to just twirl and dance!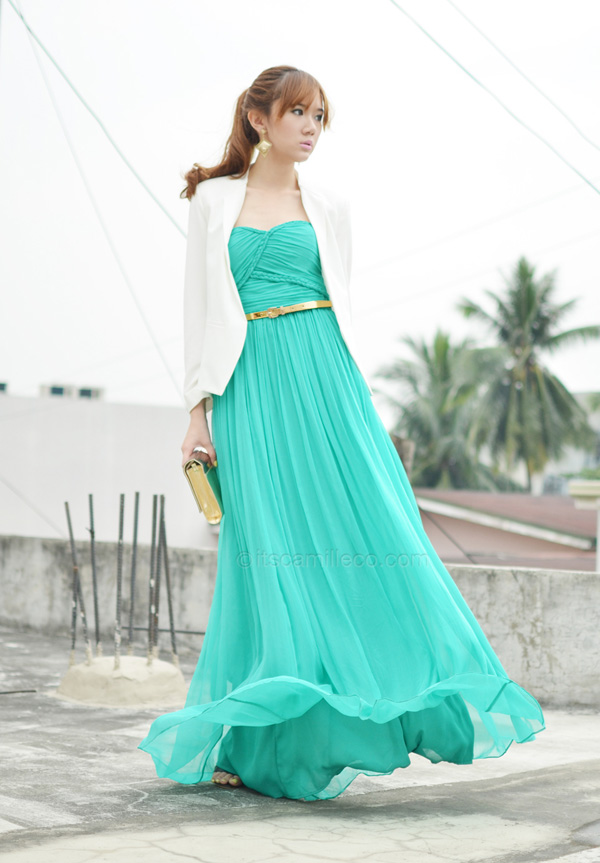 To provide contrast to my feminine and fluid gown, Mango also has a lot of structured pieces in classic colors and silhouettes like this white blazer. I think this is something Mango will never run out of. The brand is always so reliable when it comes to providing basic must-haves like this.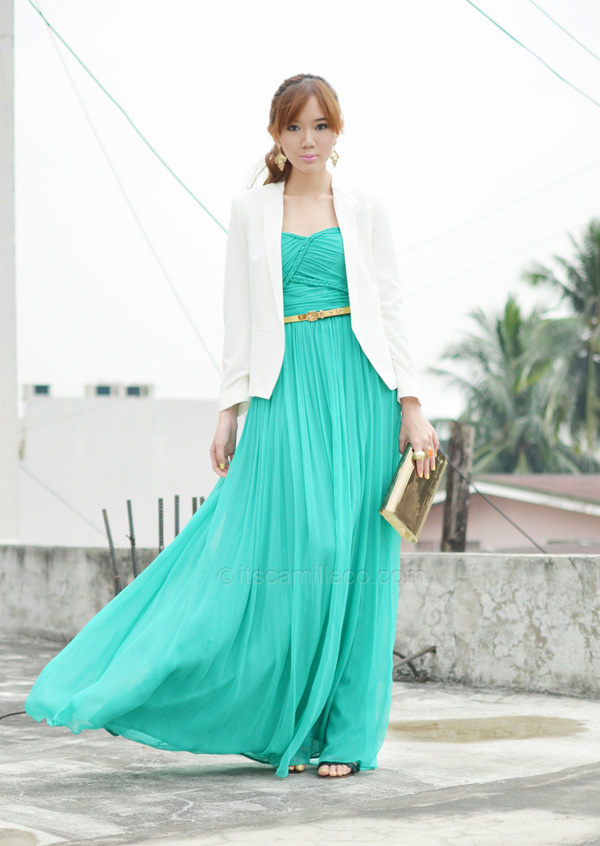 To modernize my look a tad bit, I added touches of gold through my accessories.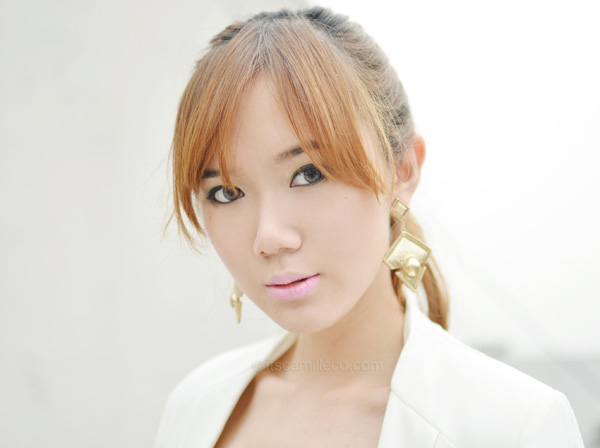 Aren't these earrings pretty? They remind me of artisan crafts!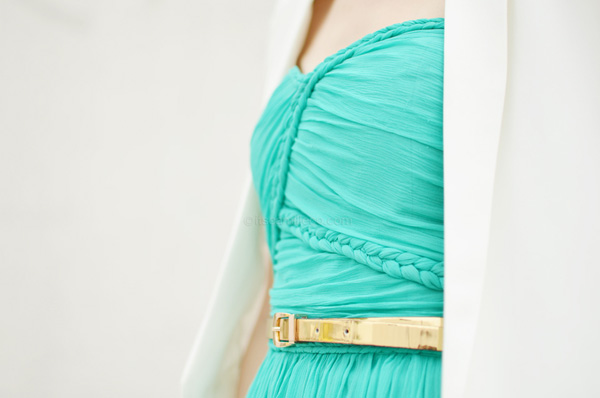 The perfect slim belt in gold.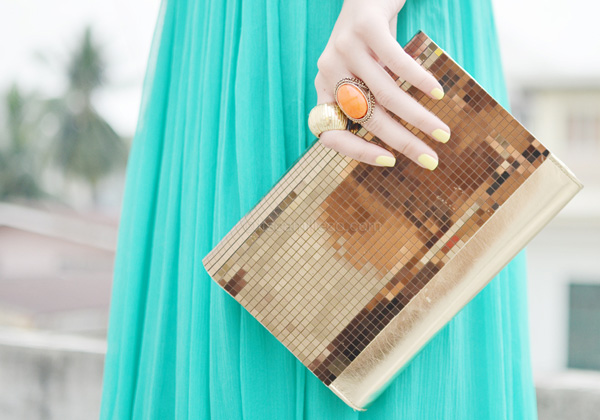 Some more gold that are sure to catch people's attention!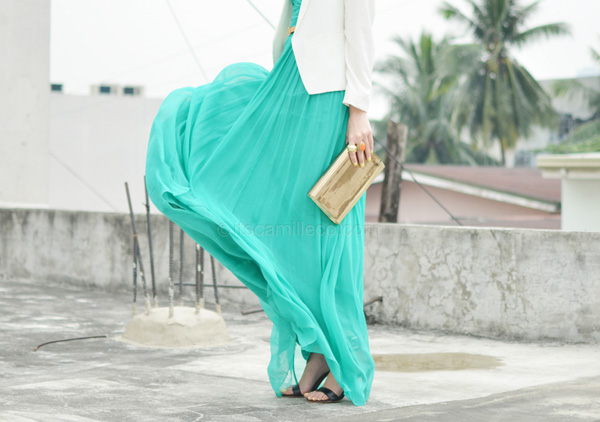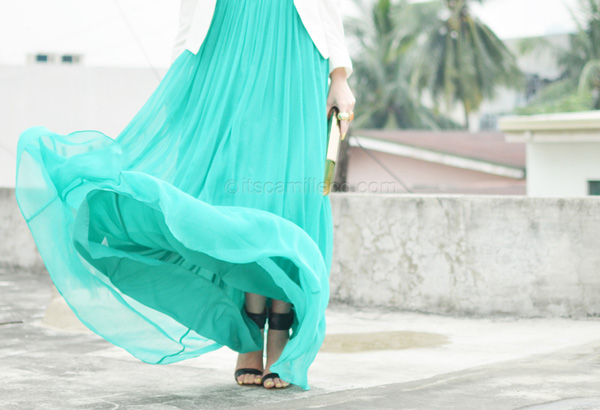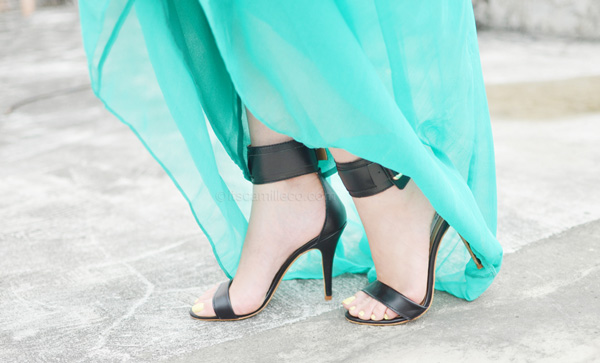 And to finish off, a pair of sexy heels in yet another classic-modern contrast.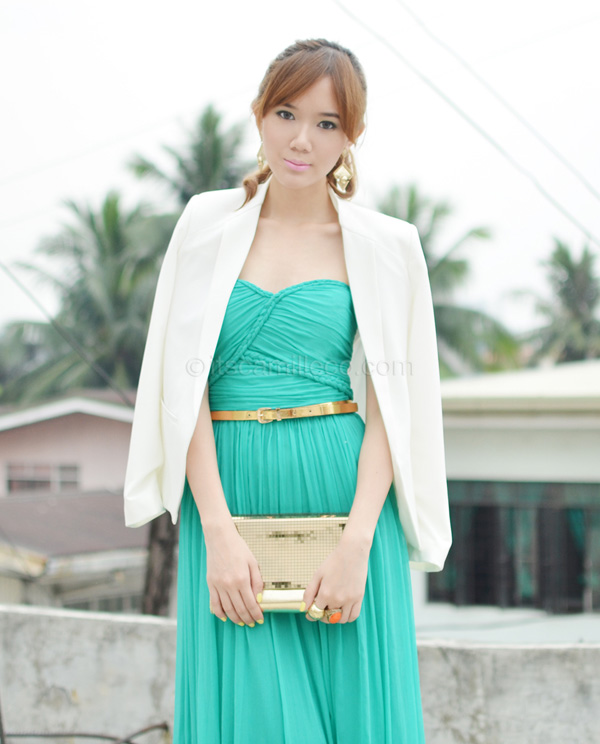 Hype this look on Lookbook.nu here. All pieces are from Mango.
This is just one of the many looks I can come up with using Mango's SS '12 collection. I really think this is one of their best collections so far. Not only because of the awesome designs but also because Kate Moss is their new image model for this season! Just as you thought Mango couldn't get any better! I've stated in countless interviews how I love Kate Moss' style. It couldn't be a better fit! She embodies the Mango girl perfectly–independent, bold and always chic. Have you seen her ad??? If not, I suggest you click on the Mango ad I placed on my right sidebar and watch the film she starred in for the collection.
Wouldn't it be awesome if a meet & greet with her was one of my prizes for Mango It Girl? I DREAM!
P.S. I'll be flying to Barcelona next week for my Mango shoot. Wish me luck!!! I'm beyond ecstatic. I'll be visiting Paris too while I'm there. I promise to post a lot of photos so follow @itscamilleco on Instagram! :)