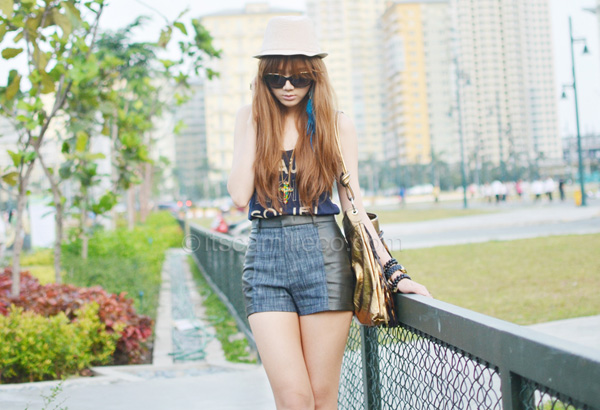 Another one of my "pretending to be too cool for you" looks. Seeing this, my friend told me I should wear hats more. I don't know how I should feel about this. Maybe there's an inner hipster in me after all–hiding behind the rainbows and fairies.
Hype this look on Lookbook.nu here.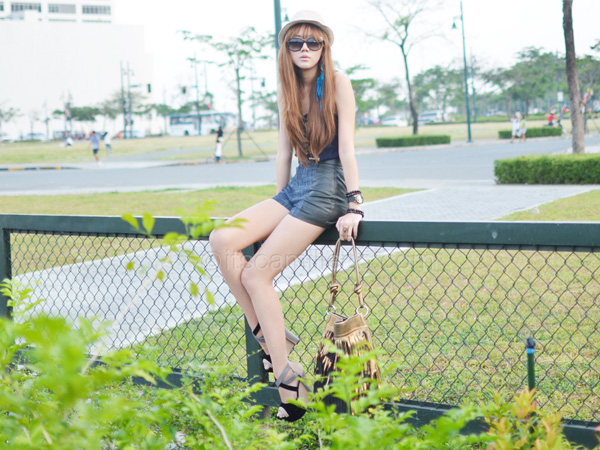 It's the rise of the tank tops and shorts combo once again. The heat is calling for it! I didn't want to dress up much–just something casual to get me through the day. And what's more casual than a tank top? I got this tank top buried deep inside my closet out again and paired it with these beautiful pair of mixed denim and leather shorts, threw on my new fedora from SM and a pair of sunnies from Gucci and I was ready to go.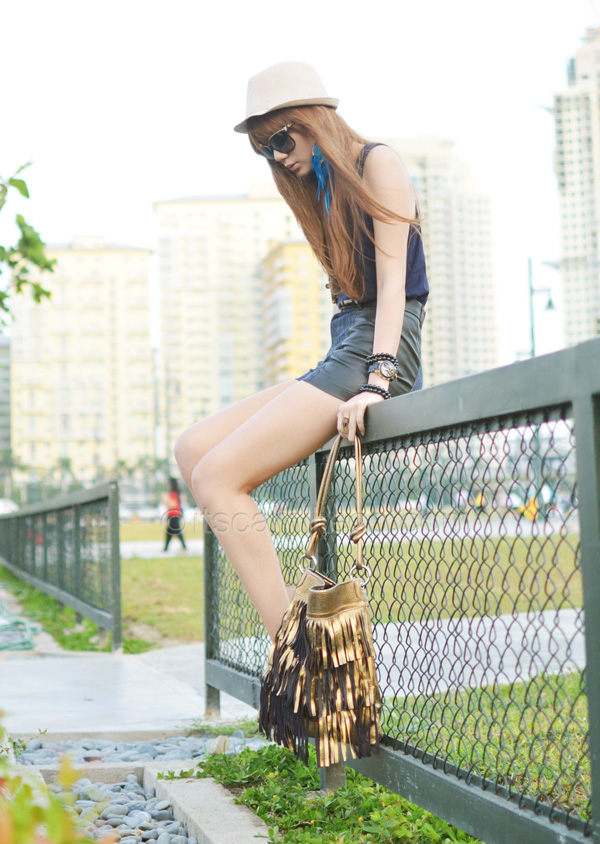 Speaking of Gucci sunnies, I have good news! If you buy Gucci, YSL or Tommy Hilfiger premium frames at selected optical shops nationwide from March 1 to April 30, you'll get a free Giordano watch too! I've seen the watches and they're really cute! The colors are perfect for summer.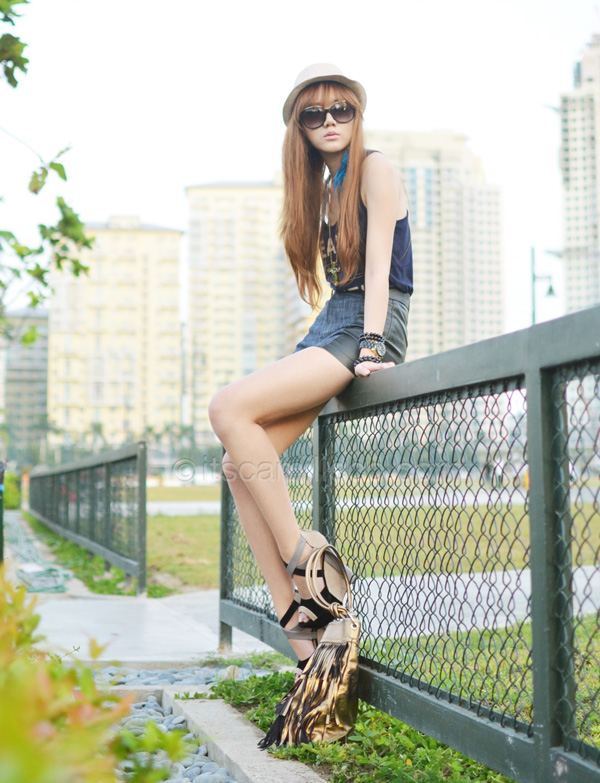 Forever 21 top | The Second Shop shorts
Gucci sunnies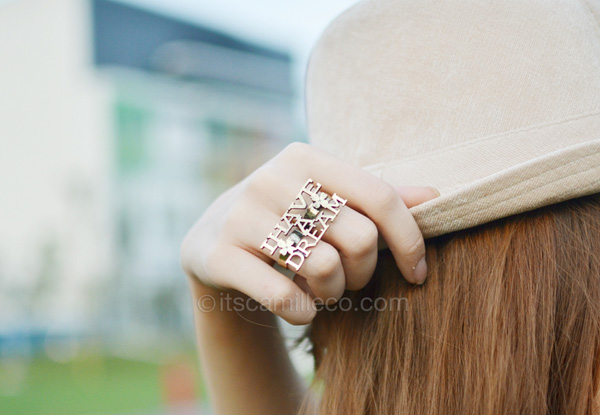 SM Accessories fedora hat | Fayeness ring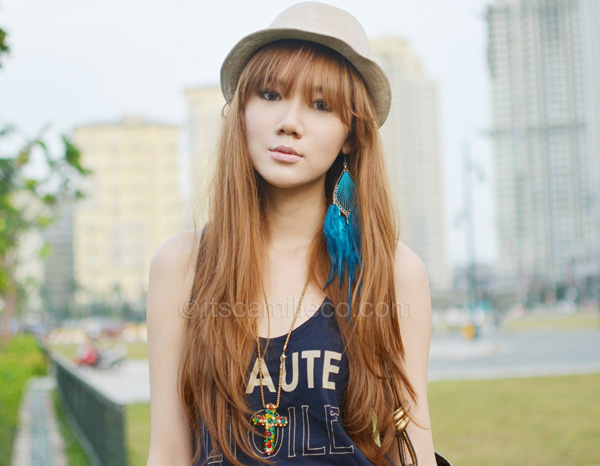 Maris feather earring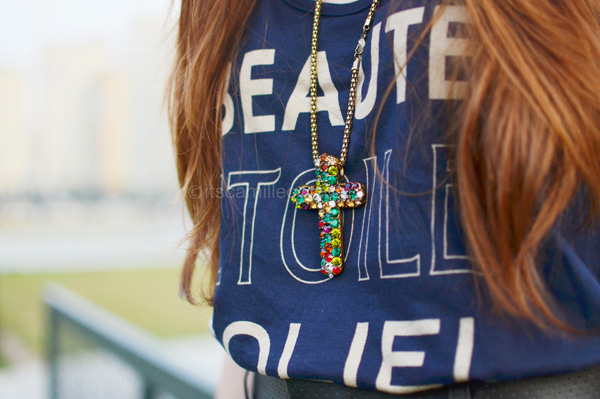 Happy Boon necklace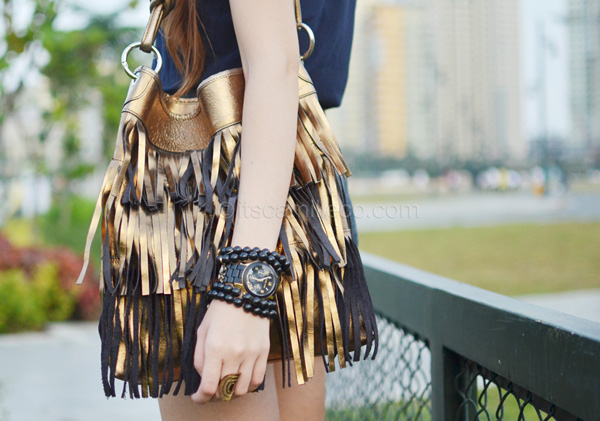 Vivienne Tam bag | Michael Kors watch | Love Eyecandy bead bracelets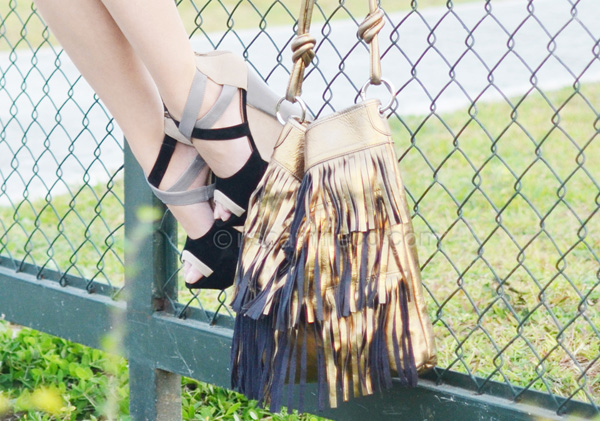 Feet For A Queen wedges