I had a shoot for a promising new magazine to be released next month. Since I was being featured as a designer/blogger, I wanted one of my looks to be on the business casual side but still youthful. What do you think?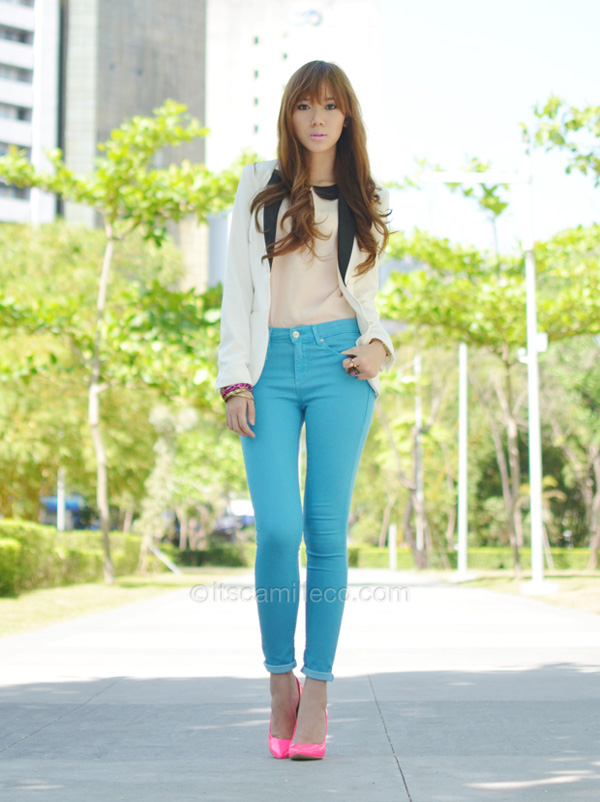 Collared tops, blazers and pumps can look a little too mature altogether but with the right mix of colors, it's easy to achieve a youthful yet sophisticated look. For my take on this attire, I paired a light pink peter pan collared top with bright blue jeans and topped it off with a black and white blazer. Black is a really great accent for light colors. They really pop!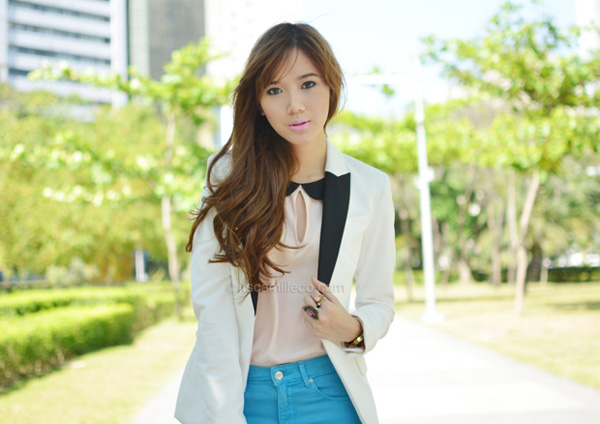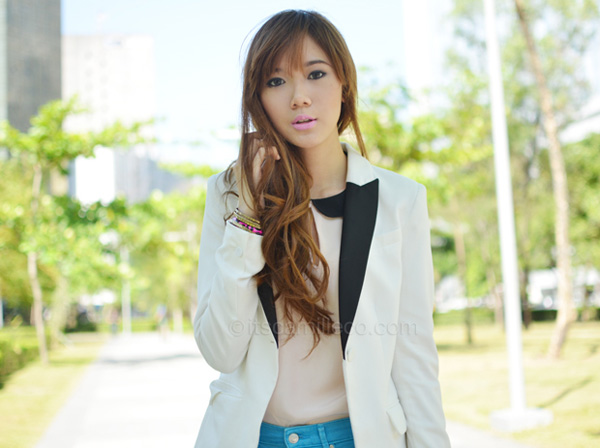 H&M blazer | ZARA top | Topshop pants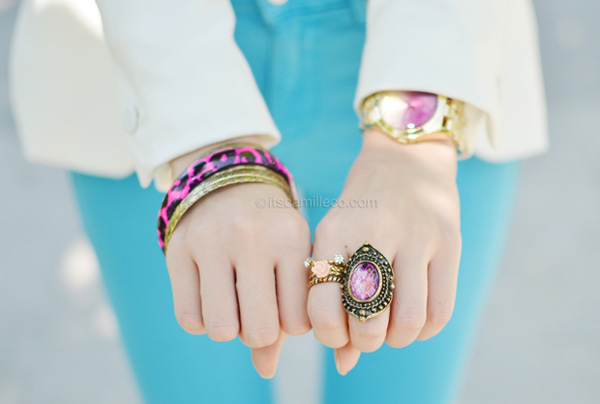 Girls Are Weird bangles | Yhansy stacked rings |Â Extreme Finds ring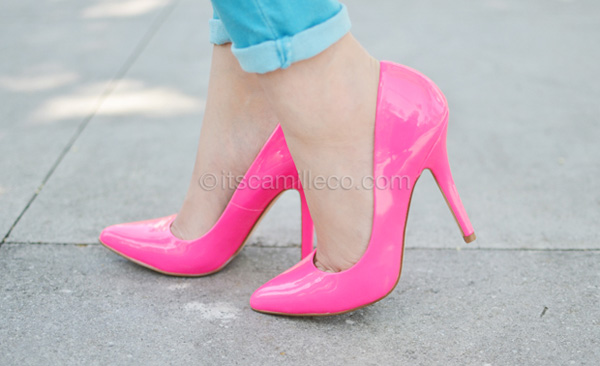 Aldo pumps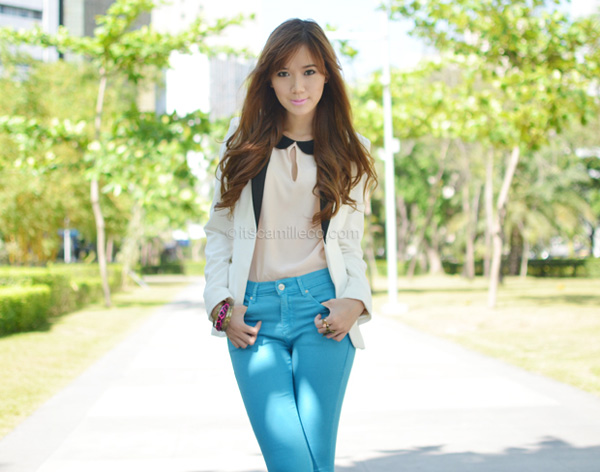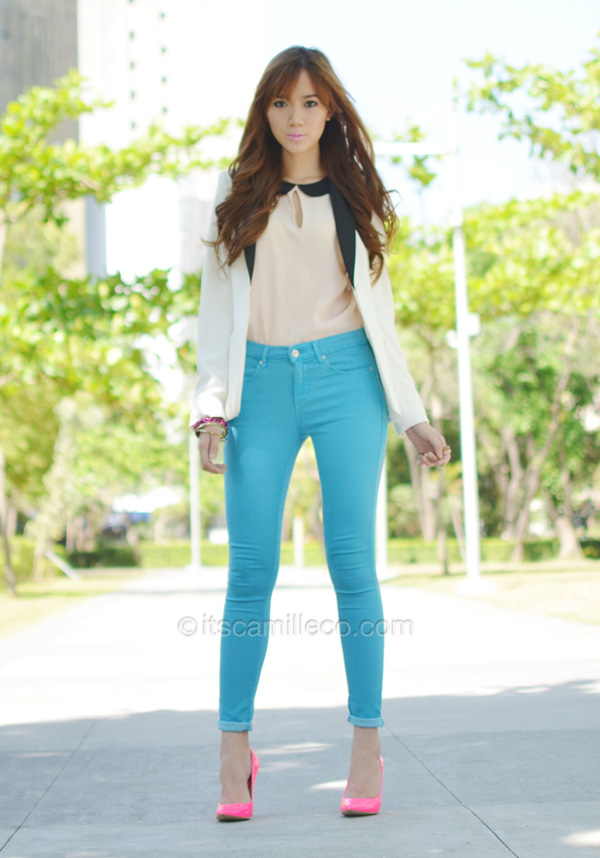 Hype this look on Lookbook.nu here.