As usual, another busy day! How I wish I can have a day off to just unwind and maybe do nothing but play boardgames! Haha! I know! I'm such a kid! But when you have very few rest days like me, it's the little things like this that make you happy. It's a fun way to relax!
So anyway, what does one wear to a day like this? No matter how hectic it may get, nothing stops me from making the most out of summer dressing. I mean if i can't have a little fun, at least my outfit is fun and happy! Hype this look on Lookbook.nu here.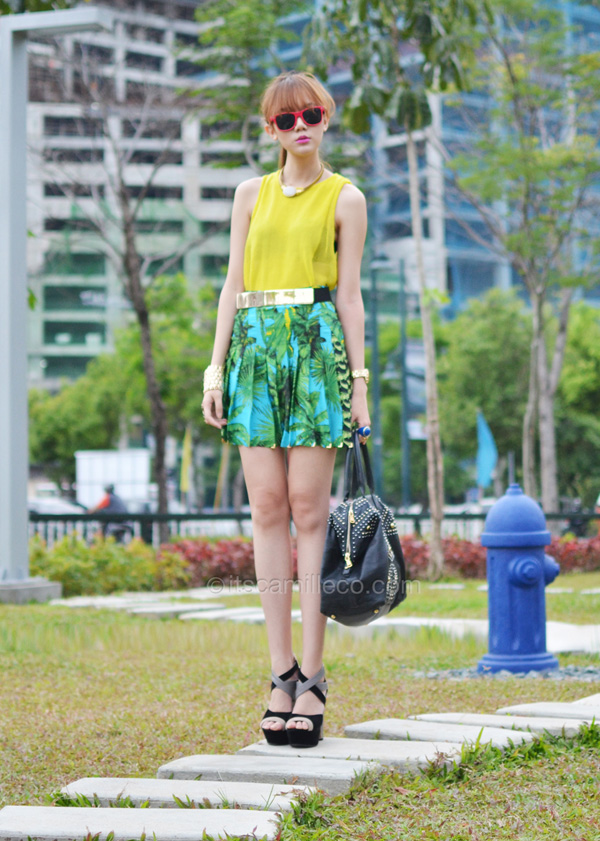 To brighten up my day, I whipped out my Versace x H&M skirt again and paired it this time with a lime-colored knit top. I really love this skirt because of its pleats and print. (If you want more Versace x H&M finds like this, email my sister at cleanclosetph@gmail.com)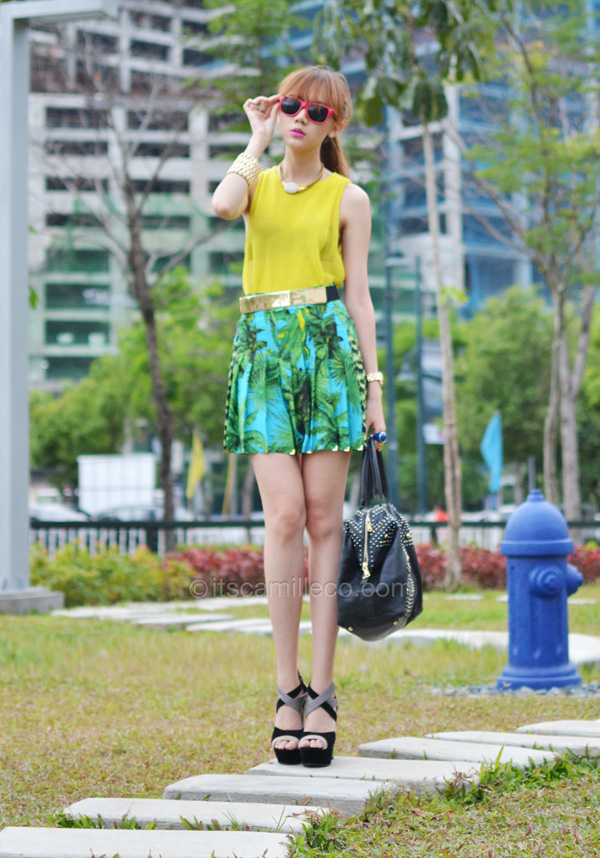 Instead of adding more colorful accessories to my look, I wore gold ones to make my look less sweet and more sophisticated. But of course, I didn't want to take the fun out too much so I got my bold-colored sunnies and casual wedges on to keep it young and fresh.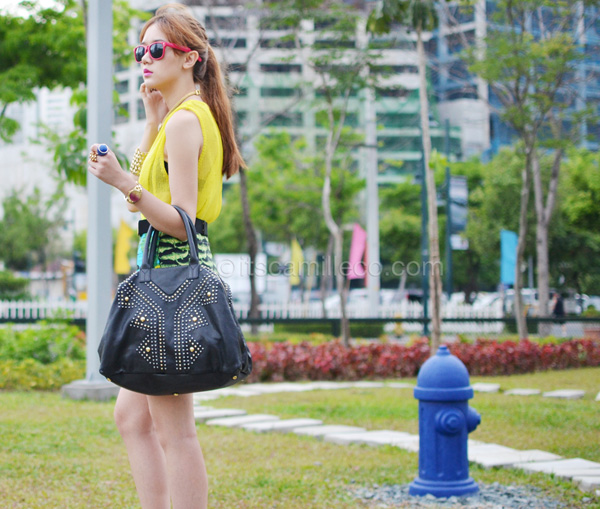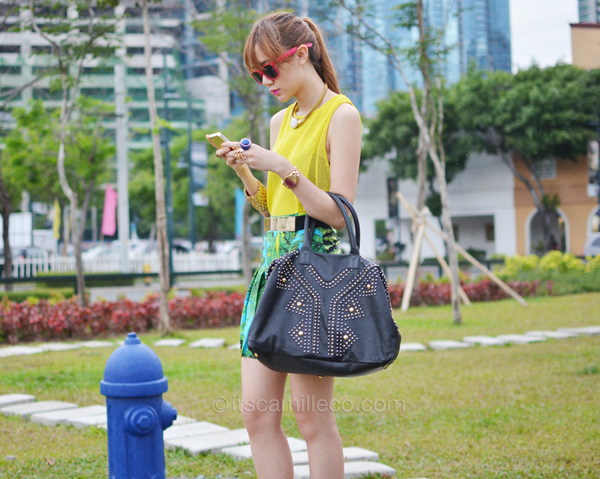 H&M top | Versace x H&M skirt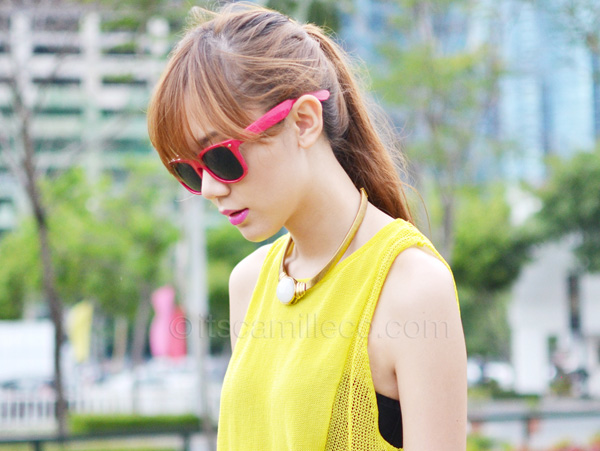 Sunglasses Shop sunnie | NYX Matte Lipstick in Sweet Pink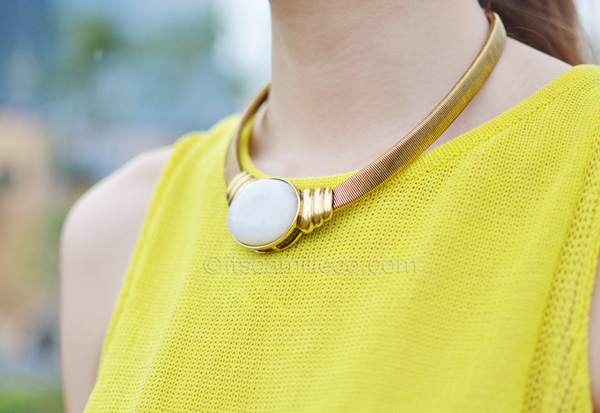 SM Accessories necklace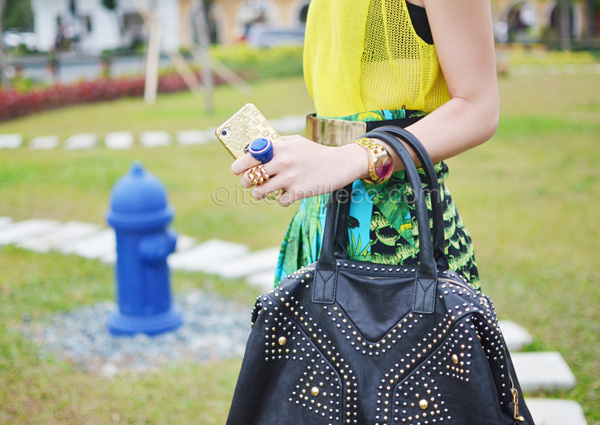 SM Accessories rings | YSL bag | Marc By Marc Jacobs iPhone case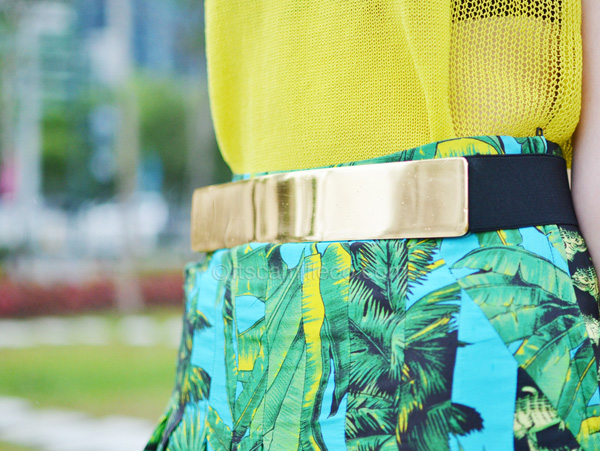 ZARA belt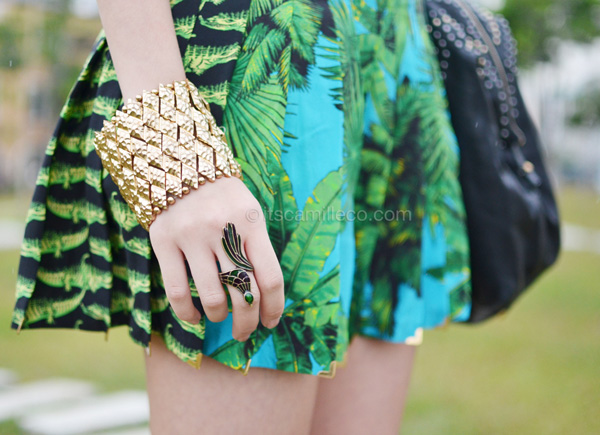 H&M bracelet | Gifts Ahoy ring
Feet For A Queen wedges
I just have to say, these wedges, although high, are actually really comfy!