I'm pretty sure my love for romantic tops like this came from my mom. When she saw me in this top, I could already tell she was making a mental note to steal it from my closet.
Must.Hide.It. Har har!
I kid. :) I love sharing clothes with the women in my family! If only we have the same shoe size, we'd have the most versatile closet! It would be perfect!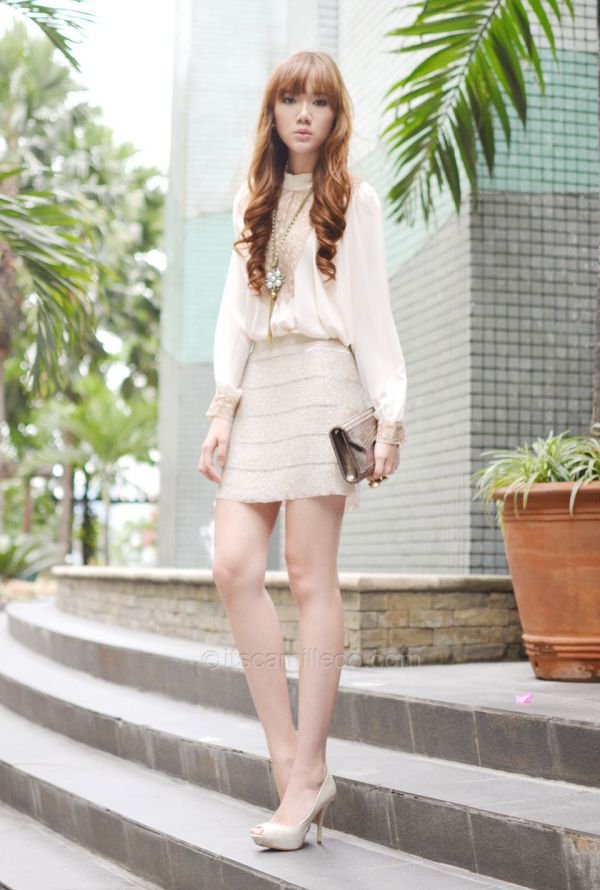 Now on to my look, I call this look my "hindi makabasag-pinggan look". The pieces I have on are so feminine and romantic that I seem a little too dainty and fragile. Nevertheless, I love them! Everything I have on here are simple yet elegant–the type you'd keep for years and possibly pass down to your kids.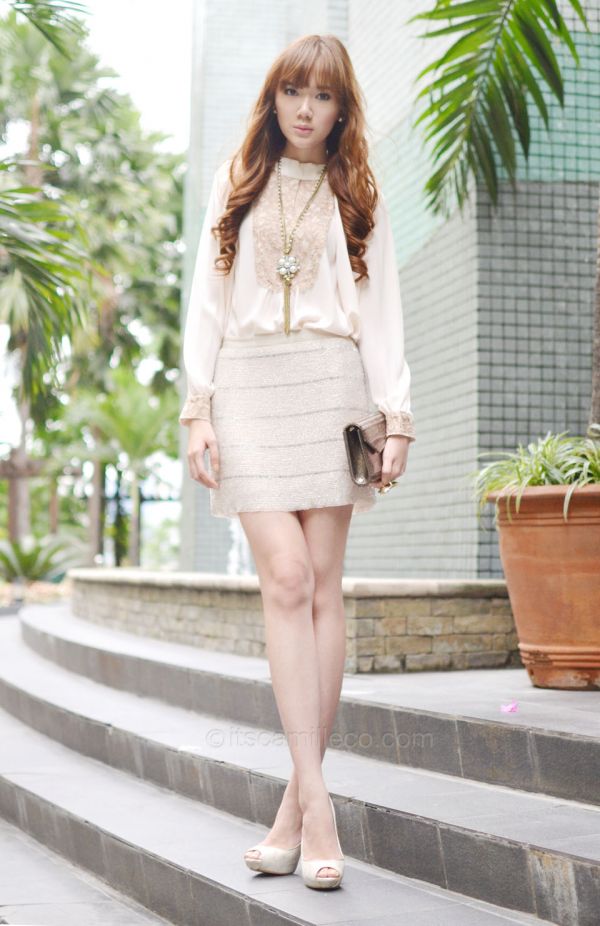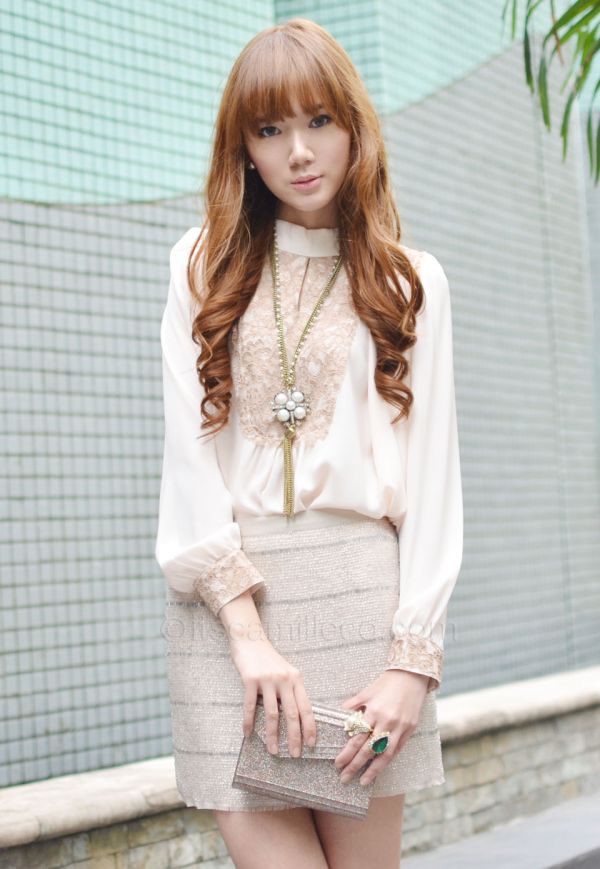 Gryphon New York beaded skirt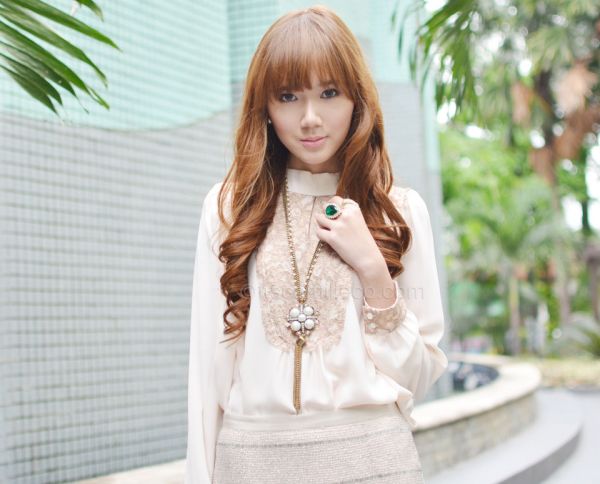 Berrybow top
SM Accessories necklace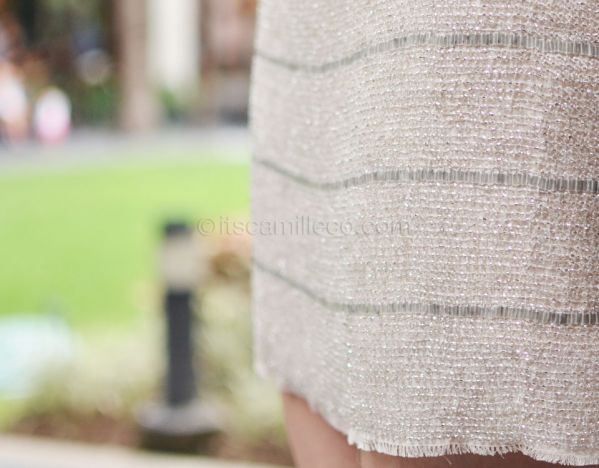 SM Accessories rings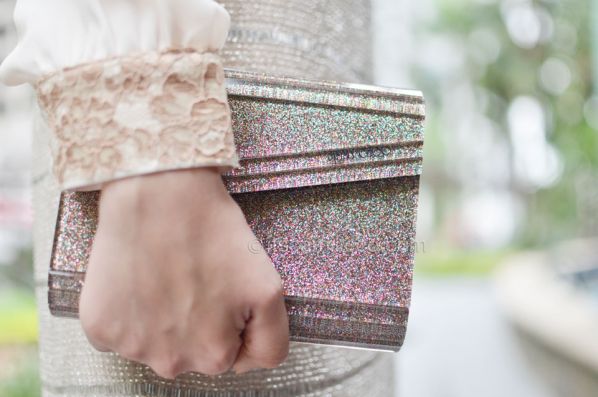 Jimmy Choo clutch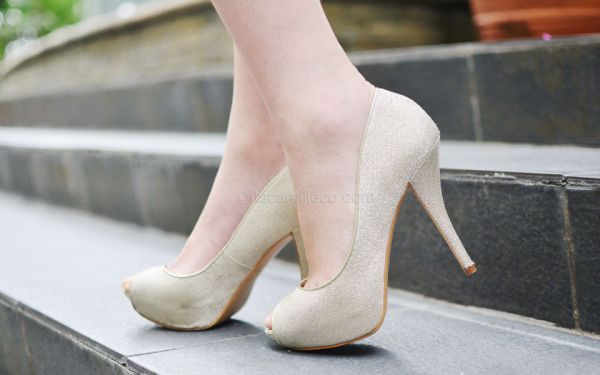 Zara shoes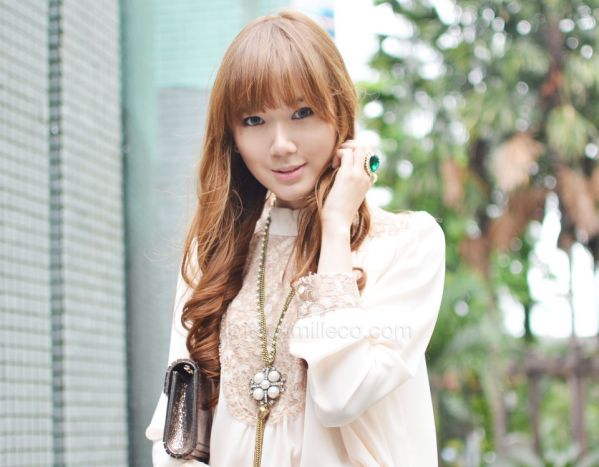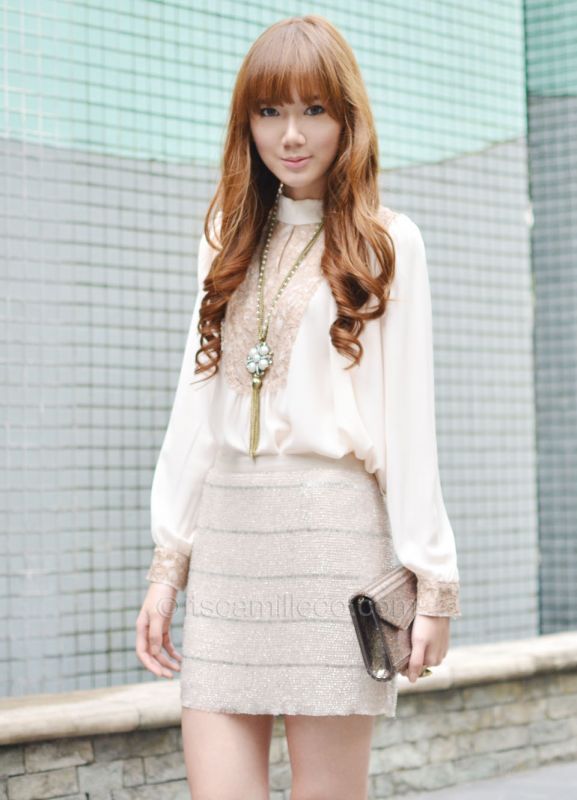 Hype this look on Lookbook.nu here.