Guess who is TeenVogue.com's blogger of the moment???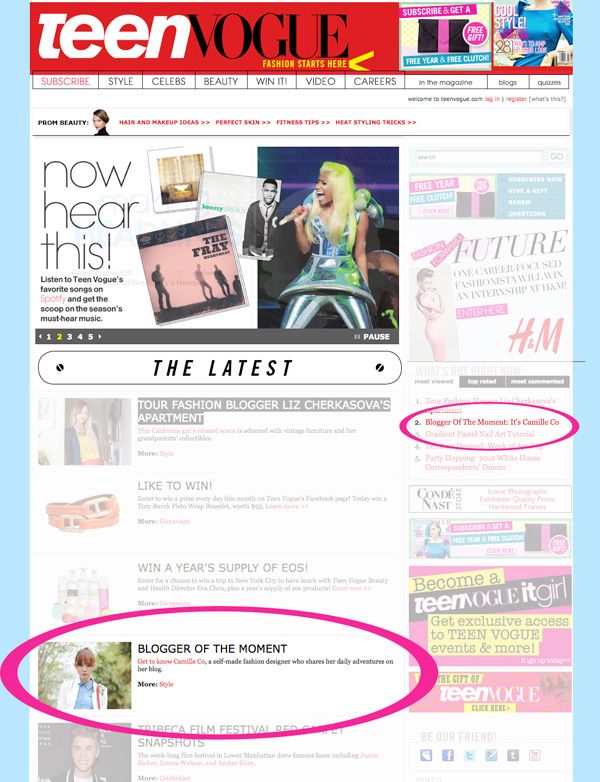 Woooooooooooooooot! I got so excited when I first got an email from TeenVogue.com requesting for an interview. I never thought I'd ever be on their website! Never in my wildest dreams! I mean the world wide web is such HUGE community! Who would've thought that someone from THE TeenVogue.com is watching? I'm still shaking my head in disbelief right now.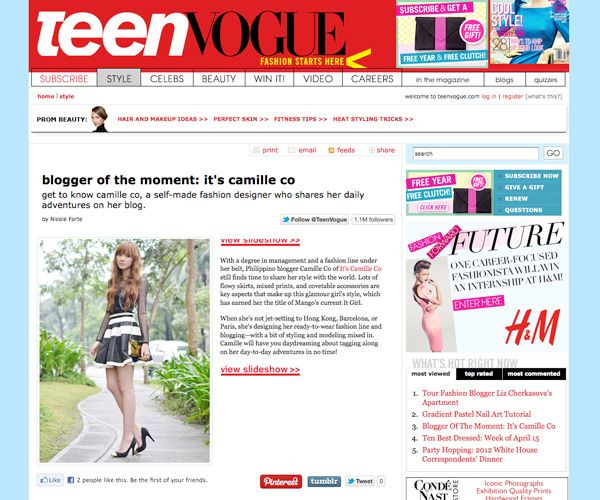 Read my full interview here. Let's go Pinoy!