Whenever I get invites to events, I always make it a point to check the dress code. For me, it's basic etiquette to at least try to comply with it. So what exactly is Majolica Majorca's dress code for the press launch I was invited to at Hong Kong? Wizardly black. Admittedly, my outfit isn't exactly wizardly but it IS black and it CAN pass off as wizardly. Defensive lang.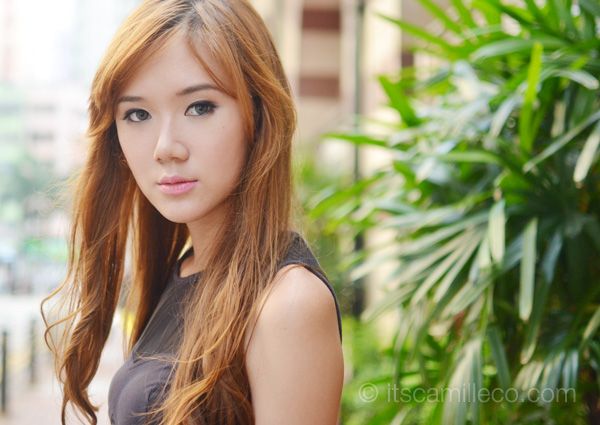 [button link="http://lookbook.nu/look/3533241-Neon-Giants" size="small" bg_color="#e5b3b9″ window="yes"]Hype this look on Lookbook.nu[/button]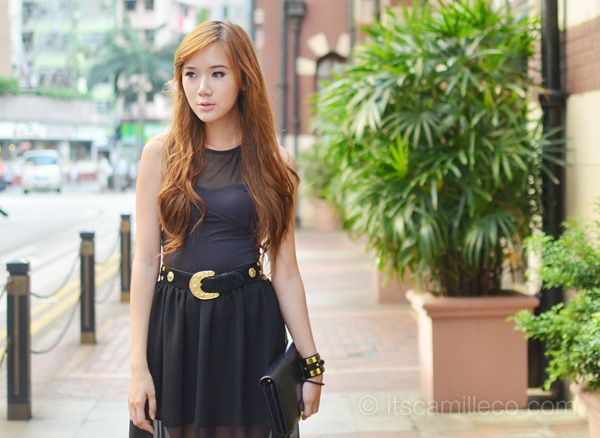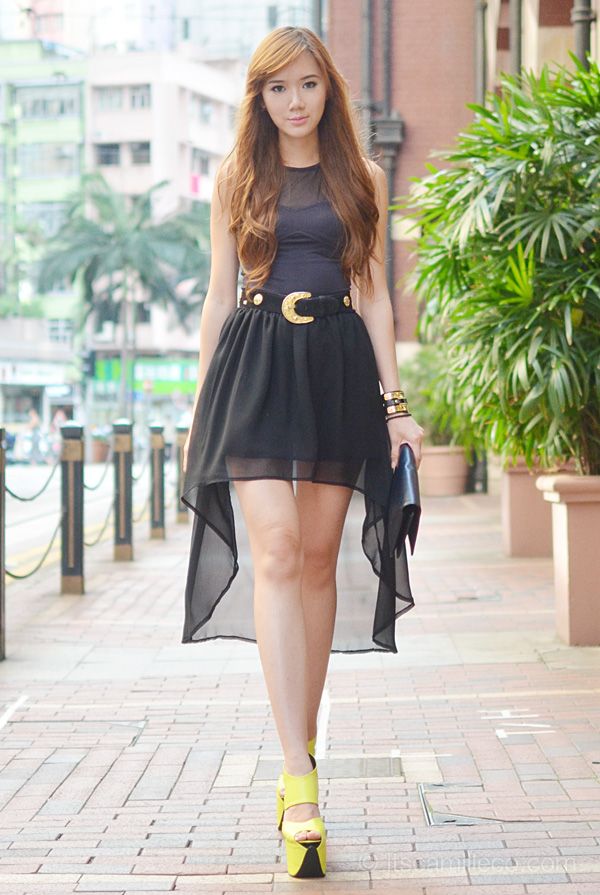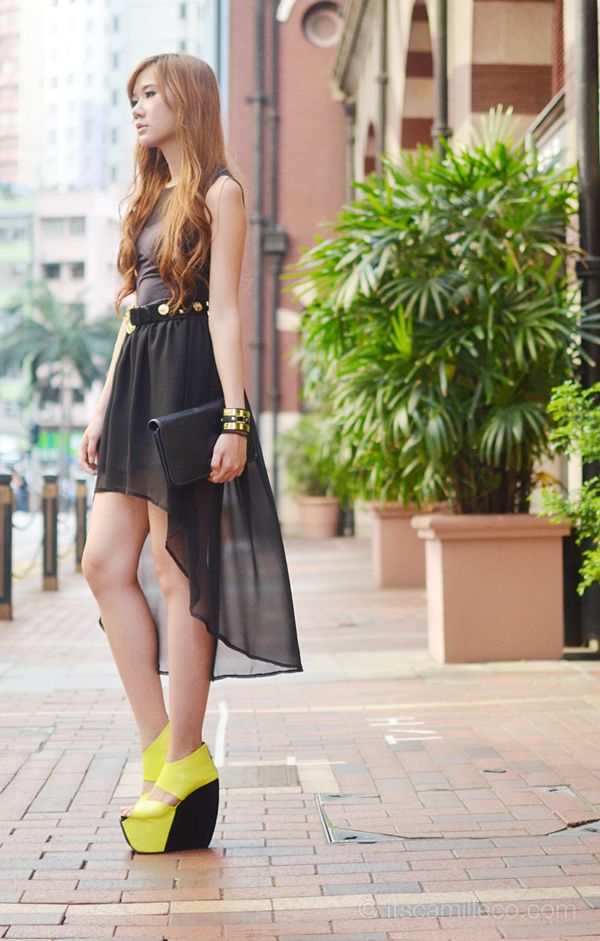 Escada vintage belt (Really overused, I KNOW! But can you blame me? Really.)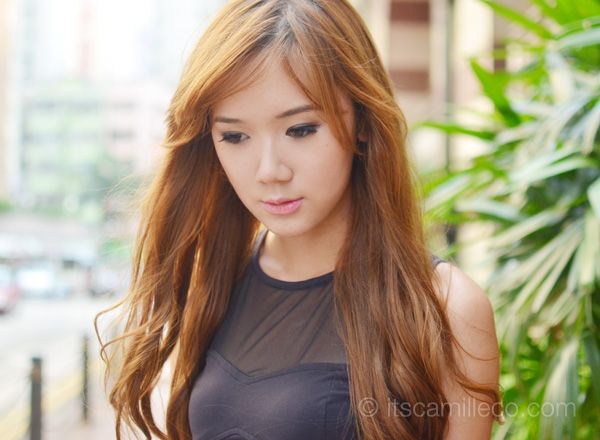 Coexist top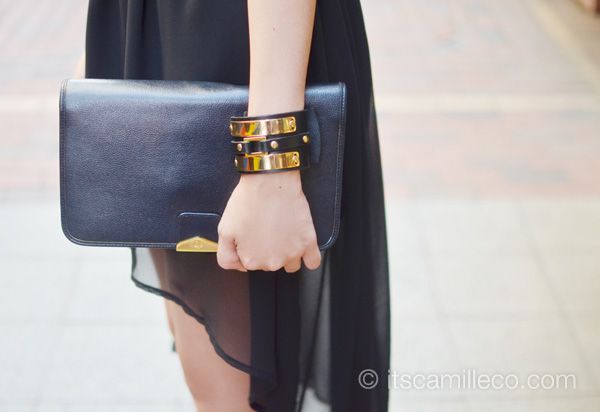 Dior vintage clutch | The Ramp leather cuff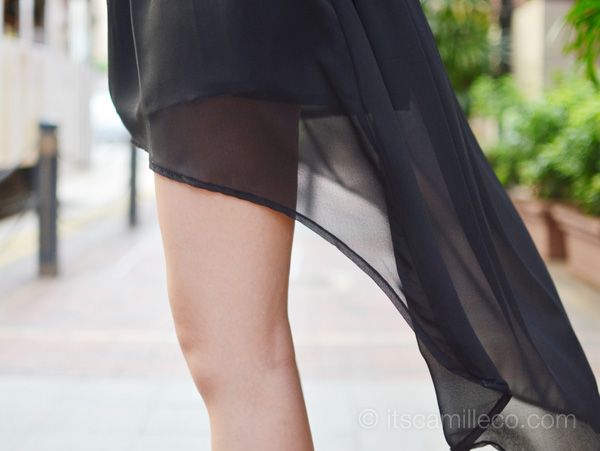 Hollywould mullet skirt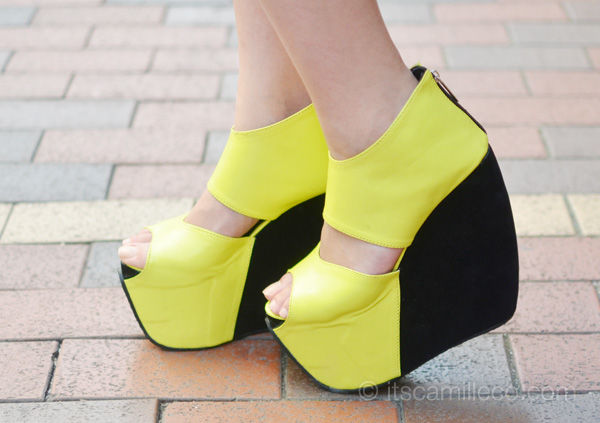 Vishoes shoes

I actually walked down the streets of Hong Kong in this outfit. (Well, actually just 2 streets maybe haha!) My shoes made me feel like such a giant!!! I didn't want to be in an all-black ensemble so I decided to add a little fun and surprise through these giant shoes. I love that they're wedges and not stilettos because at least I was comfortable the whole time while everyone else suffered. Har har! I didn't accessorize as much too because of these shoes. I mean there really is no need because these shoes are statement enough! Plus, I'm abroad so the less accessories, the lighter my baggage, the more items I can purchase and bring home! Expert travel shopper right here! You know this girl's on a mission!