Last May 9-11, I was sent to Hong Kong primarily for  the launch of Majolica Majorca's summer 2012 collection called Psychedelicious. Part of our itinerary was an exclusive interview with the people most responsible for Majolica Majorca's success, namely Hidetaka Shimuzi, Majolica Majorca's brand holder and  Sawako Yuri who handles product development and is also Majolica Majorca's chief hair and makeup artist. I really loved interviewing the both of them because it gave me an insight to not only the creative aspect of Majolica Majorca, but also the business side to it.
In my opinion, out of all the makeup brands in the market, Majolica Majorca is probably one of the most successful in terms of marketing its image. The brand's identity is crystal clear–always fun, young, cute and magical. According to Hidetaka Shimuzi, Majolica Majorca's strategy tugs on the customers' emotions. It's not just about the product being sold but the story behind it and the brand as well. If you don't know the Majolica Majorca story yet, it's based on a legend of a bird with a pure heart wanting to make all things beautiful. It adorned itself with a collection of attractive and unique feathers to look charmingly ravishing. The Goddess of Beauty took notice of the bird's creativity so she cast a powerful spell on the bird by uttering "Majolica Majorca!" which made the bird truly beautiful and gave it the power to change simple things into attractive and unique ones. The Goddess then told the bird, "Go forth into the world and make all women beautiful." The bird henceforth became an Evangelist of Beauty. All of Majolica Majorca's collections revolve around this story and variations of it. Hidetaka Shimuzi says that they want the customer to feel that she's that girl in the story. She's that girl who fulfills her wish to become beautiful. This also explains why the brand's tagline is "Fulfill All Your Wishes". So cute, right? You can see why it's such a hit with Japanese girls. That and the fact that Majolica Majorca's products are crazy affordable without sacrificing quality.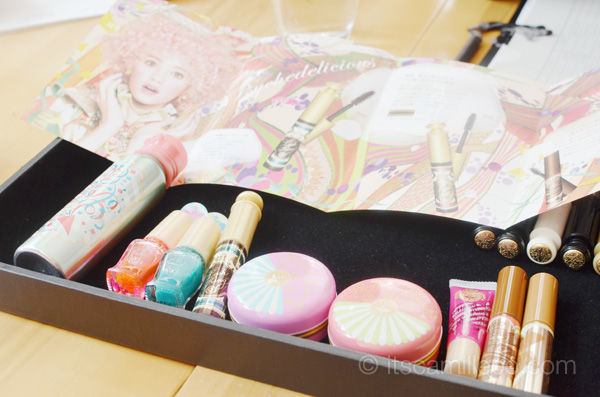 Now on to Majolica Majorca's new collection, Psychedelicious. Don't you just love the bright colors? Sawako Yuri said she was inspired by candy and candy cans for this collection. Make-your-own-candy stores are currently very popular in Japan and there's one along Harajuku that she frequently visits. This led to her interest in  candies and the rest as they say is history. You can see the Psychedelicious collection above which is composed of the Popping Shower Body Powder. Artistic Nail nail polish in Initial Move and Tempted By An Impulse, Lash King mascara in brown, Puff De Cheek blush in Raspberry Macaroon and Cherry Macaroon, Honey Pump Gloss Neon lipgloss in Bowberry Jam and  Brow and Lash Colorist in Maroon Brown and Vanilla Brown.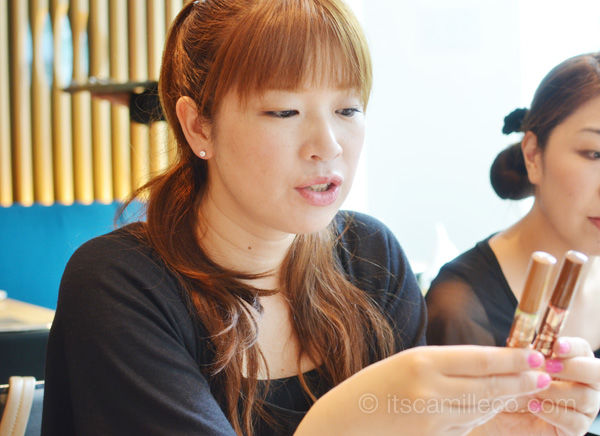 The brow and lash colorist (held by Yuri San in the photo above) is actually a first in Japan in terms of formulation and originality. She's really excited about this product because according to her, Japanese girls aspire to look European so they really like light brows and lashes. It's a must-have!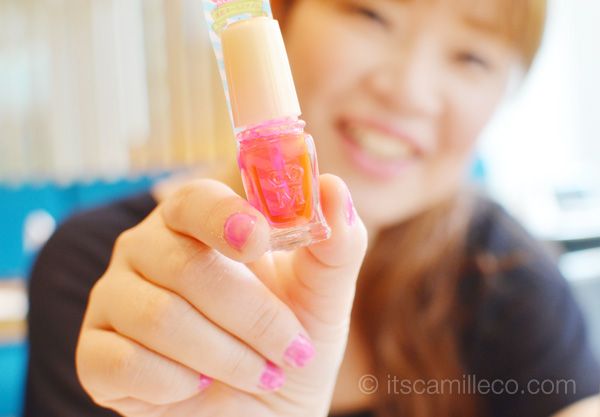 When asked what her favorite product from the collection is, she says it's the Artistic Nail in Initial Move. It's their first time to release a nail polish and it's actually luminous and a little translucent, as seen on her nails. I love how you can actually see the pink and orange on her nails.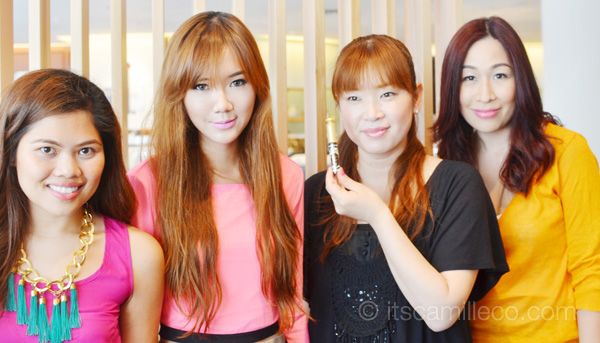 Team Philippines with Yuri San–Majolica Majorca Philippines' Cathy David, yours truly and Preview Magazine's beauty editor at large, Agoo Bengzon. It's such a great pleasure meeting Yuri San. She really embodies the Majolica Majorca girl–creative, playful and imaginative.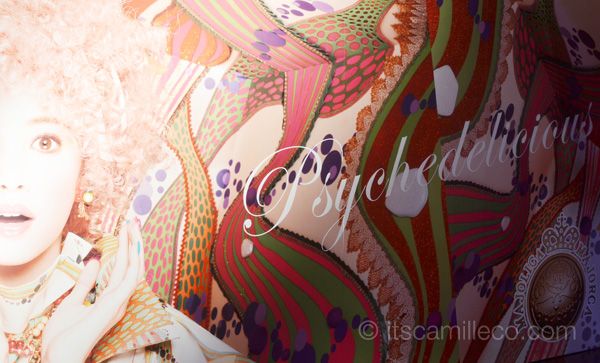 After the interview, we then went to Majolica Majorca's main event held at the Western Market.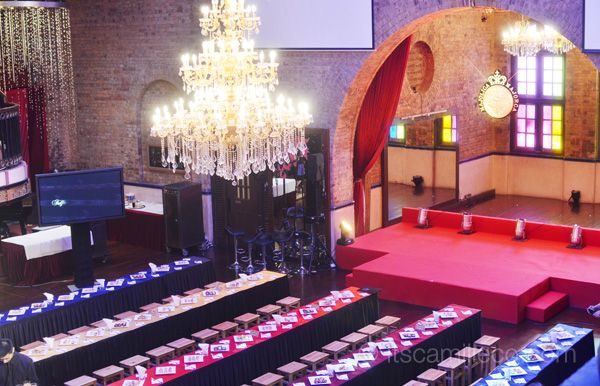 The whole place was decorated to resemble a wizard school. I really felt like I was in Hogwarts!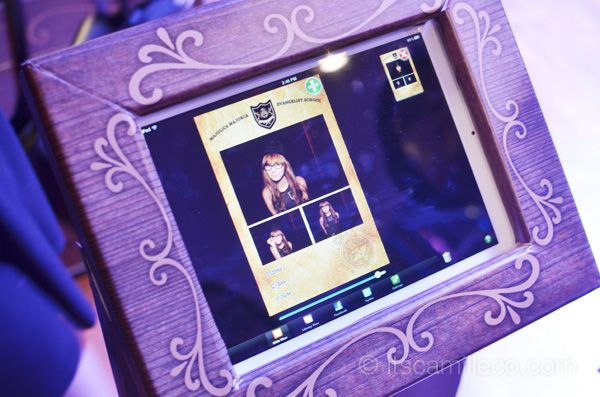 We even had "school IDs"! All the guests were required to take photos at the photo booth for their IDs. Cute! Take a look at mine!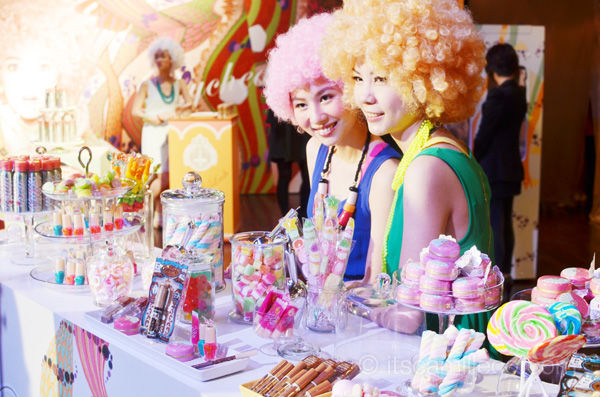 Upon entering the venue, you'll immediately see this colorful display at one side of the room. The products from the Psychedelicious collection were displayed alongside real candies. It's getting harder to distinguish which is which!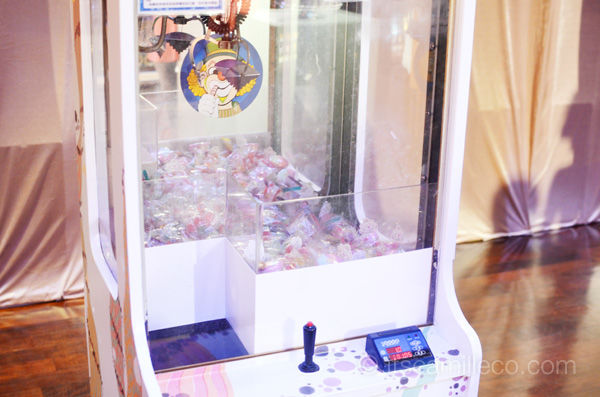 There's also an arcade game machine containing Psychedelicious products and candies as prizes!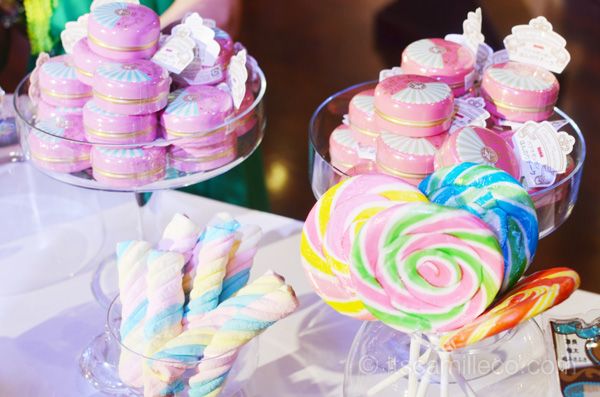 Makeup never looked this yummy! I will forever love Majolica Majorca's Puff De Cheek. They're the best! I especially love the little shimmer these blushes.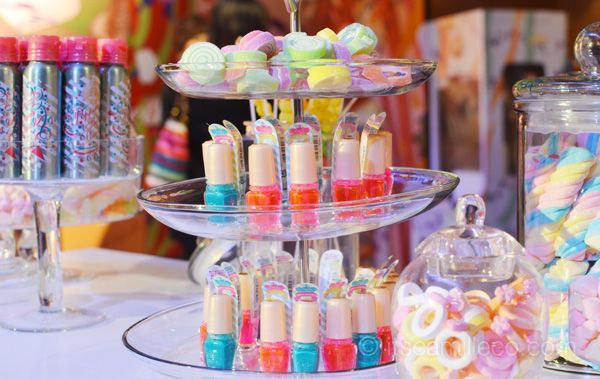 The product at the leftmost part is the Popping Shower Body Powder. It's perfect for summer! It contains sebum catching and clear white powder which effectively moisturizes the skin without leaving white marks.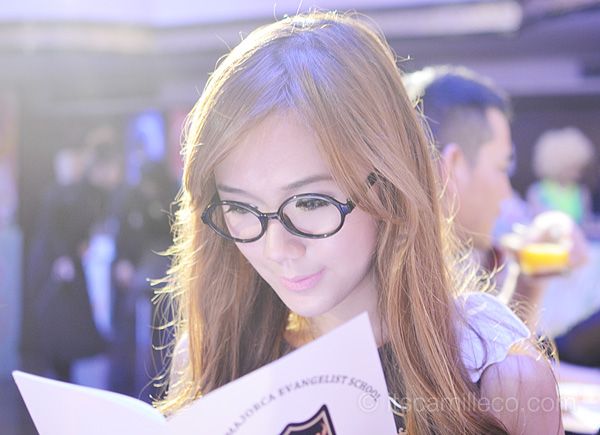 This is me busy reading our "homework". All the guests were given an "Evangelist" school badge, Harry Potter-esque frames and an Evangelist school booklet that contained our homework which we had to answer correctly in order to get a prize.
Clues to help us answer the homework correctly were available so we didn't have to get all stressed out.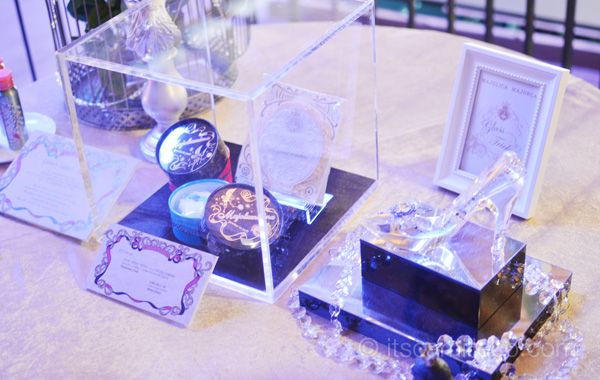 Of course, in true Majolica Majorca fashion, even the clues were decorated in a dreamy and pretty manner.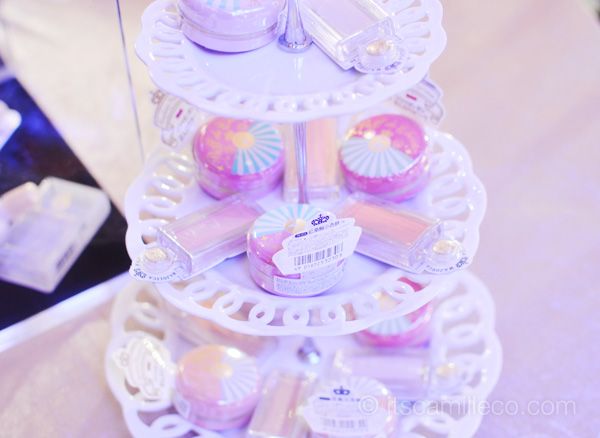 Most of the questions revolved around Majolica Majorca's previous and current products.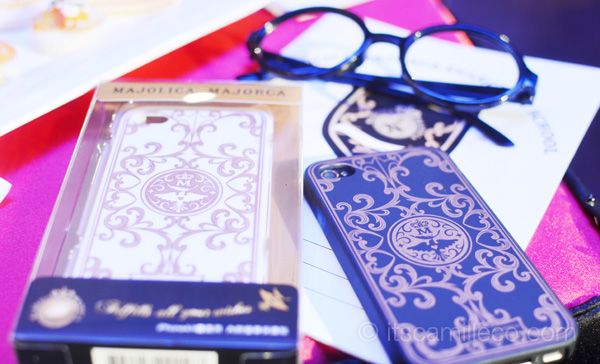 We got the prize! Majolica Majorca iPhone cases!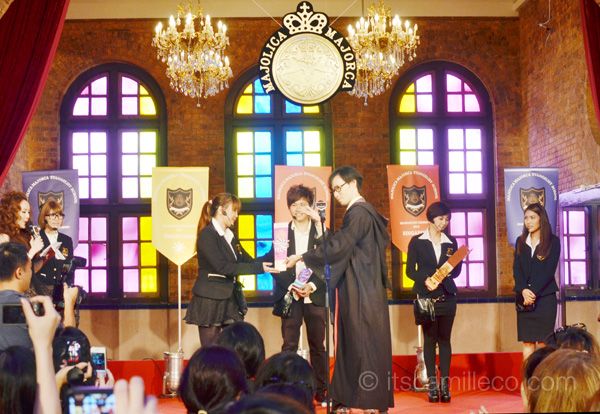 After the homework/game, the program officially started. All the "Evangelists" or makeup artists representing each country were presented on stage. That's the Philippines' very own Aimee being awarded by Hidetaka Shimuzi himself. See! How cool is Majolica Majorca? Where else can you see a brand manager so game and so in character!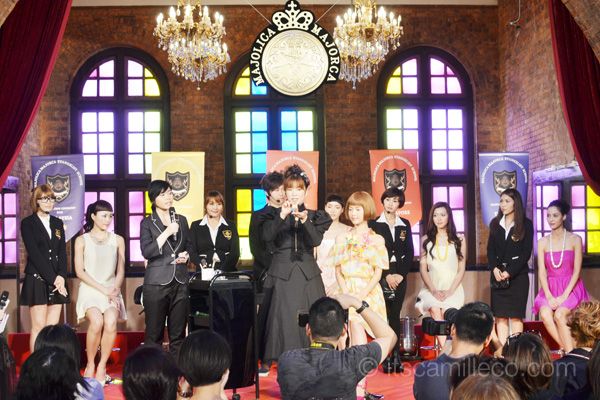 Even Yuri San was in character! Here she is conducting a demo.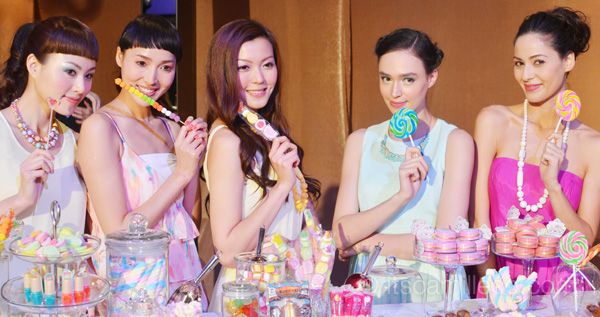 The Evangelists' models. The makeup of the girl in blue (2nd from the right) was done by Aimee. Go Philippines! As you can see, Psychedelicious is all about playing with colors. All the evangelists/makeup artists made use of vivid colors blended smoothly to achieve these looks.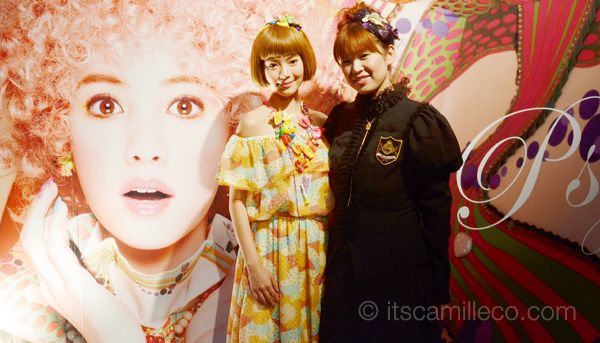 Yuri San with her beautiful model. So kawaiiiiiii! According to her, makeup is all about highlighting your best features. In Japan, the makeup trend is to highlight the eyes. It's always about the eyes paired with natural or light or nude lips. Japanese girls also like applying blush directly on the apples of their cheeks to achieve that "doll" look.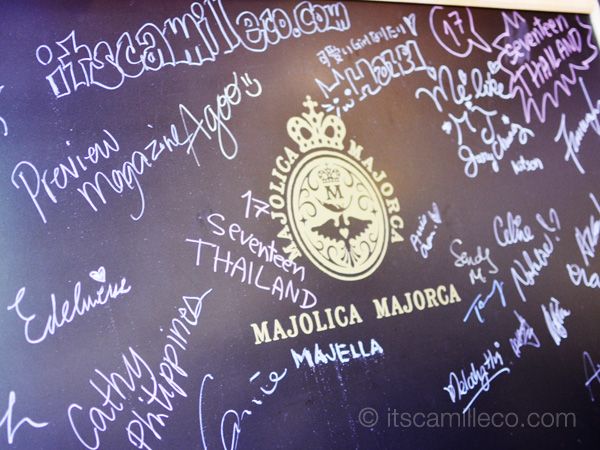 So that about summarizes my whole Majolica Majorca experience in Hong Kong. This event is definitely one for the books! Majolica Majorca reminded me how fun it is to be a girl and to be forever young at heart. Thank you Majolica Majorca for this! It's great to be able to get to know the brand deeper. Meeting amazing and talented people such as Sawako Yuri and Hitaka Shimuzi, as well as other Majolica Majorca members and press from neighboring Asian countries, was a blast!
P.S. I am IN LOVE with my Lash King and Brow and Lash colorist by the way! If you want to get your hands on these plus all the other Majolica Majorca products for free, why don't you join their contest???