If you're wondering why I'm all made up, it's because this photo was taken right after my shoot for a magazine feature coming out next month. I can't wait to tell you all about it! It'll be  my first time ever to get featured in this magazine so I'm more than excited to see how the final layout will look like. Any guesses as to which magazine I'm pertaining to? Har har, I'm such a tease!
Anyway, since I can't share with you what I wore for the feature just yet, here's what I wore behind-the-scenes.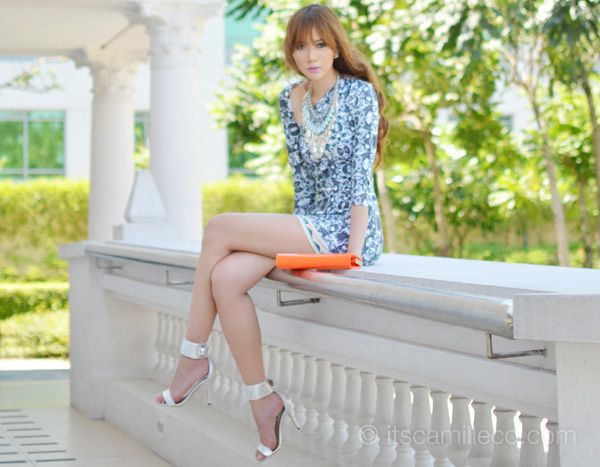 When I first received this dress from Spanish website Buylevard, it took me a few minutes to figure out how to wear it. I had to go online again and check how it looked like on the model to refresh my memory and figure out which sleeve goes where. It may look simple, but trust me, it's a little puzzling when laid down flat, all because of its unconventional asymmetric cut. Amazing what a small detail like this can do. Such a simple silhouette but still striking overall.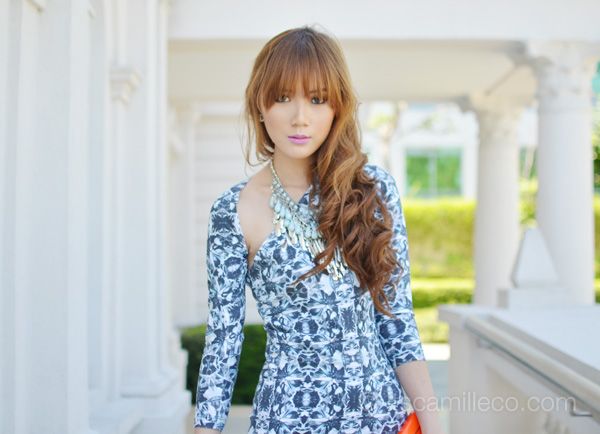 It doesn't hurt that it comes in an equally striking symmetric print too. I really love this dress. I'm definitely getting more from Buylevard. Have I mentioned they deliver worldwide and carry over 100 designers and brands?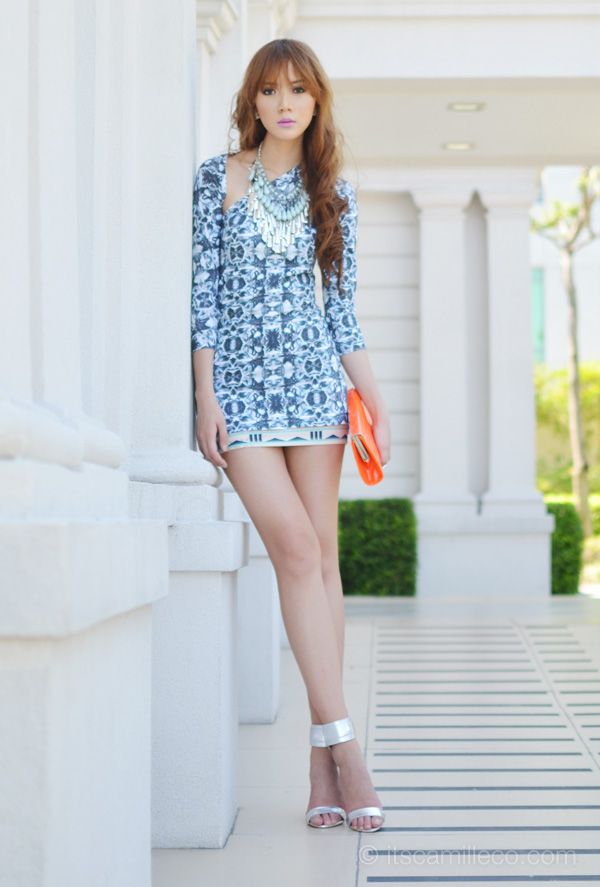 There's actually only one problem with this dress. It's a little too short on me so if you look closely, I'm actually wearing a skirt underneath it. I tried my best to look for a skirt that fits its print. I do this all the time with dresses that are tad bit too short on me. With the right print/color, no one will notice! Sometimes, they can even make the dress look better than it already is so technically, this dress being a little short on me isn't really a problem.
[button link="http://lookbook.nu/look/3464863-Symmetry" size="small" bg_color="#e5b3b9″ window="yes"]Hype this look on Lookbook.nu[/button]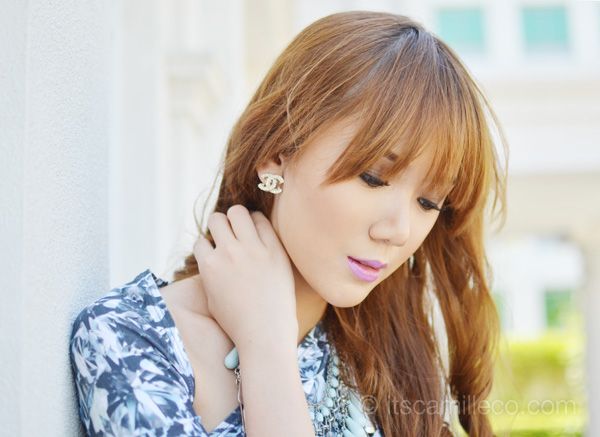 Chanel earrings | Makeup by Pong Niu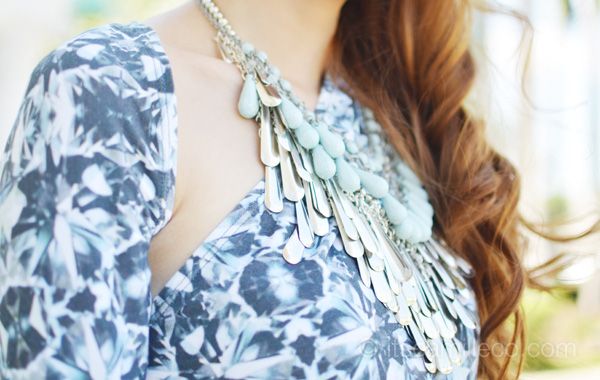 Wear Mauve necklaces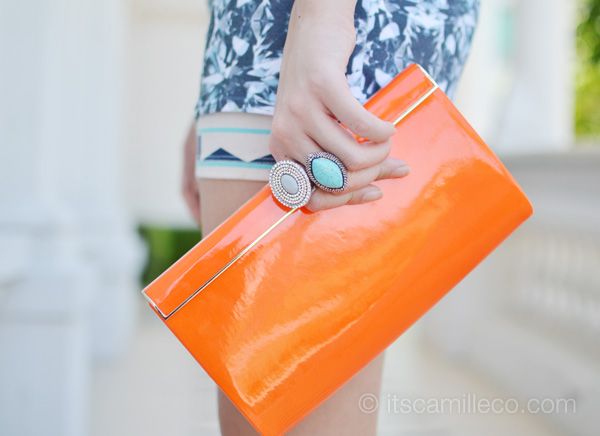 Jimmy Choo bag | SM Accessories ring | Butingtings blue ring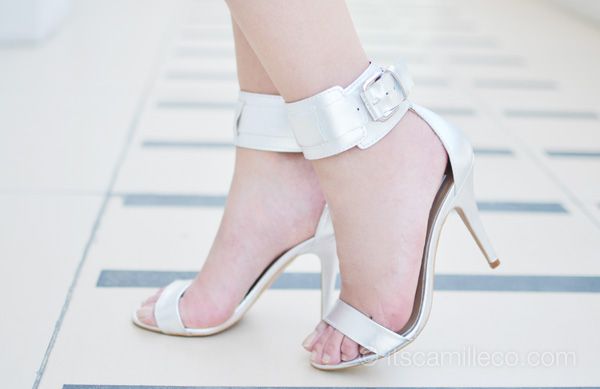 Mango shoes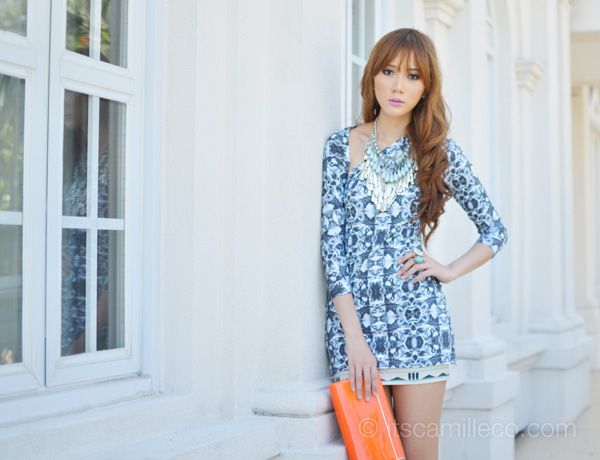 Buylevard dress | Bershka skirt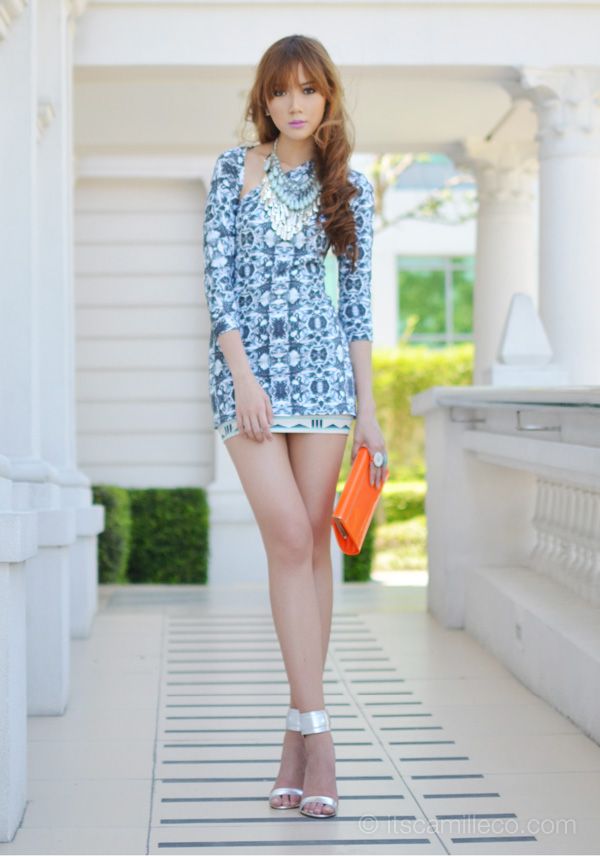 Of course I wasn't wearing these heels the entire day. As with all my shoots, I brought a pair of flats to change into. Here comes my Footzyrolls to save the day yet again.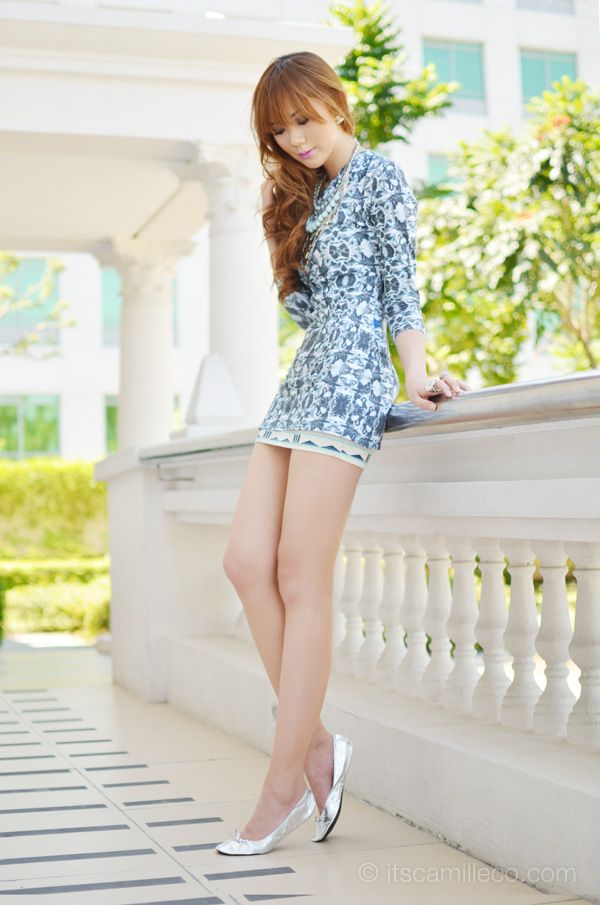 I'm so happy I have these in silver too!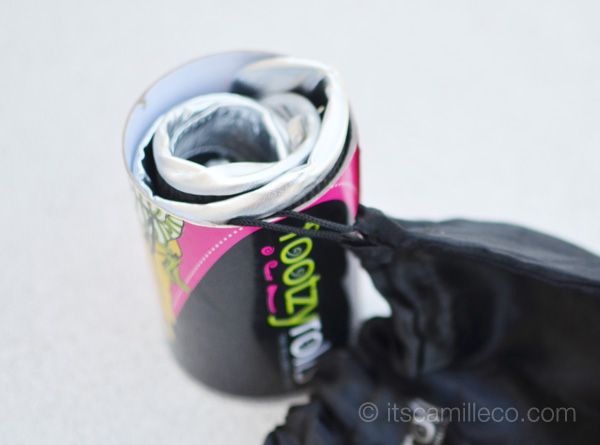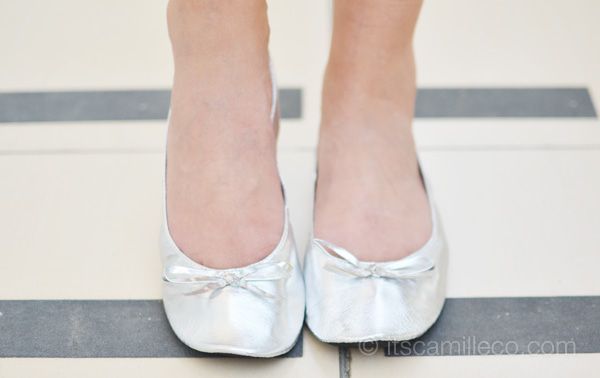 Footzyrolls flats