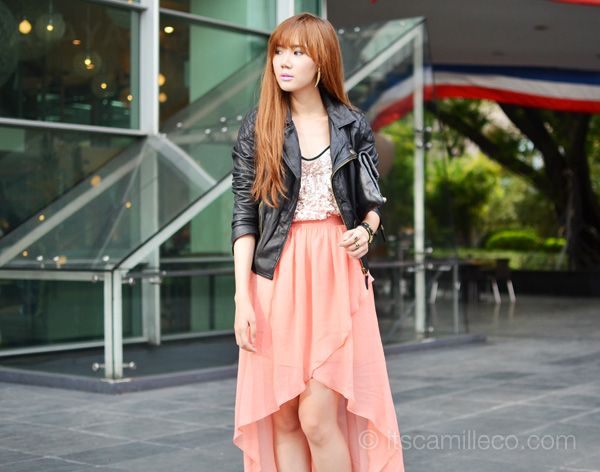 Day 2 of my Miss Selfridge series. I know it's not the most practical time to wear a leather jacket in our hot weather. Trust me, I suffered for the sake of fashion. It's just that I really wanted to show you how pretty this leather jacket from Miss Selfridge is. I'm really into jackets and blazers ( if you still haven't noticed). They can change your look just like that. I mean, imagine this outfit without the leather jacket and shoes, it would've looked totally different. From just feminine, it became a little bit edgier and stronger.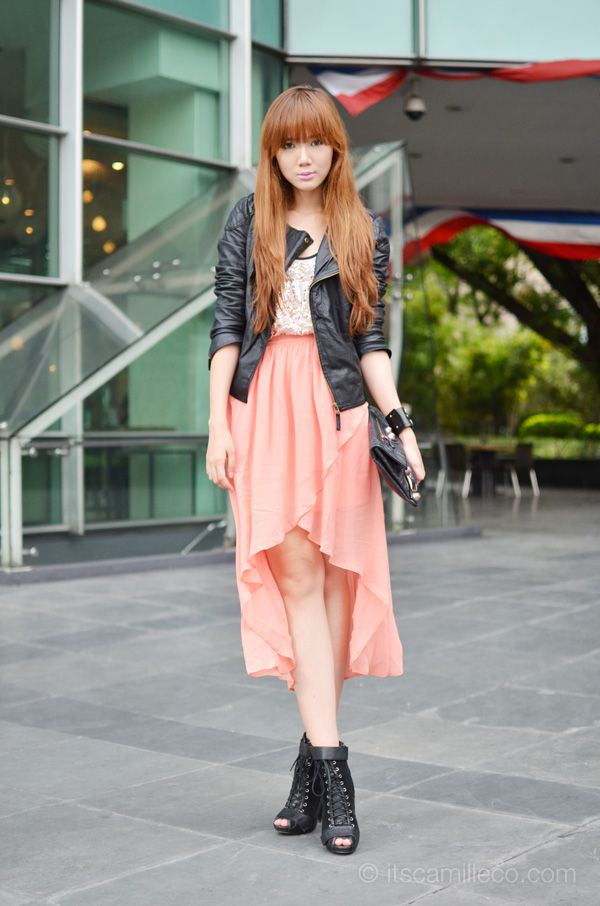 [button link="http://lookbook.nu/look/3624401-5-Days-of-Miss-Selfridge-Day-2″ size="small" bg_color="#e5b3b9″ window="yes"]Hype this look on Lookbook.nu[/button]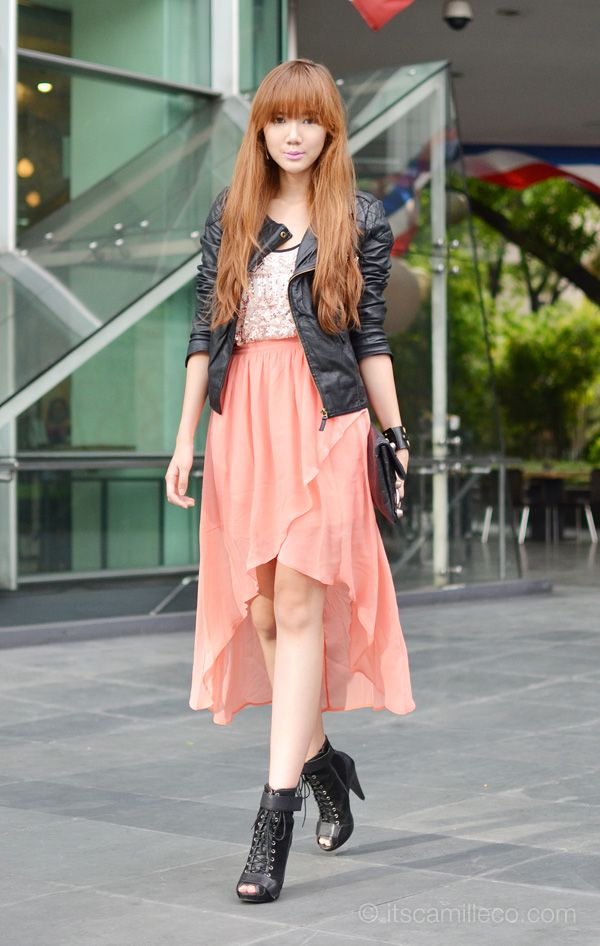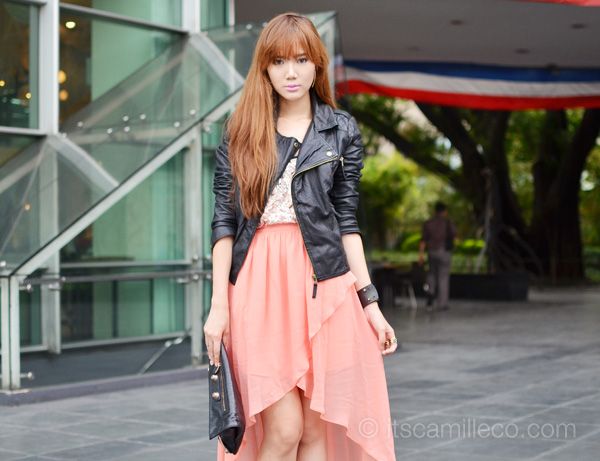 Miss Selfridge skirt
Miss Selfridge leather jacket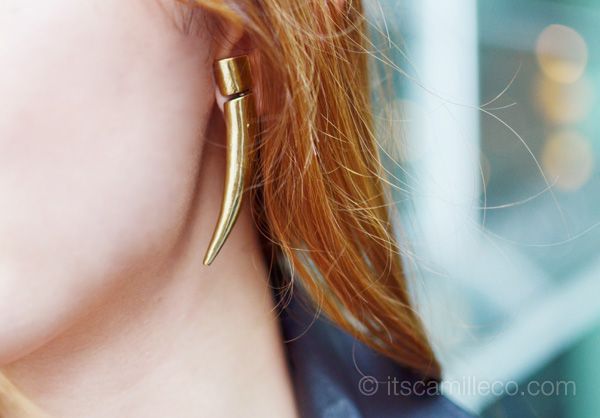 Miss Selfridge top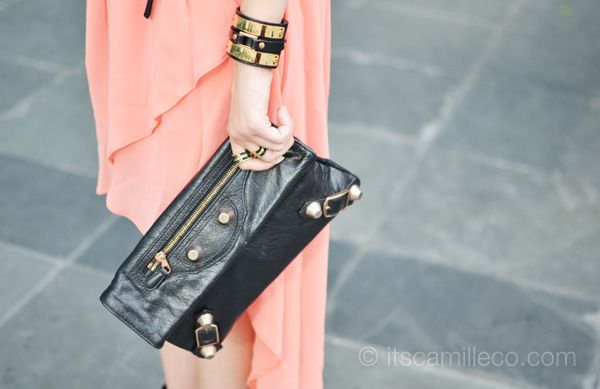 Balenciaga clutch | The Ramp leather cuff | Mango rings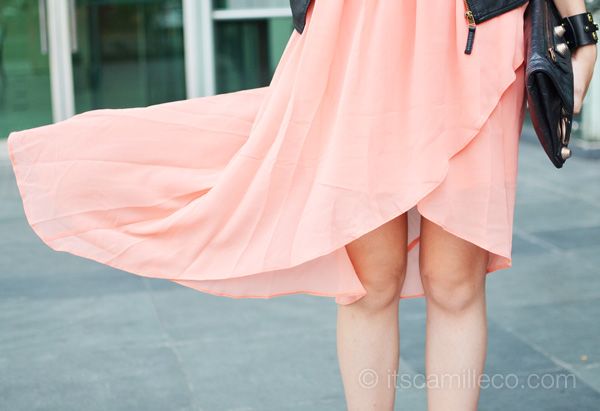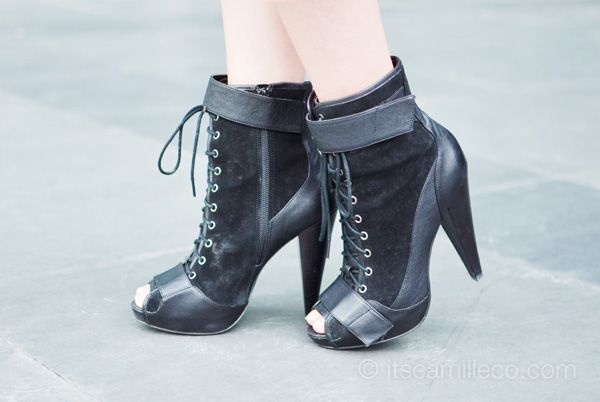 Aldo shoes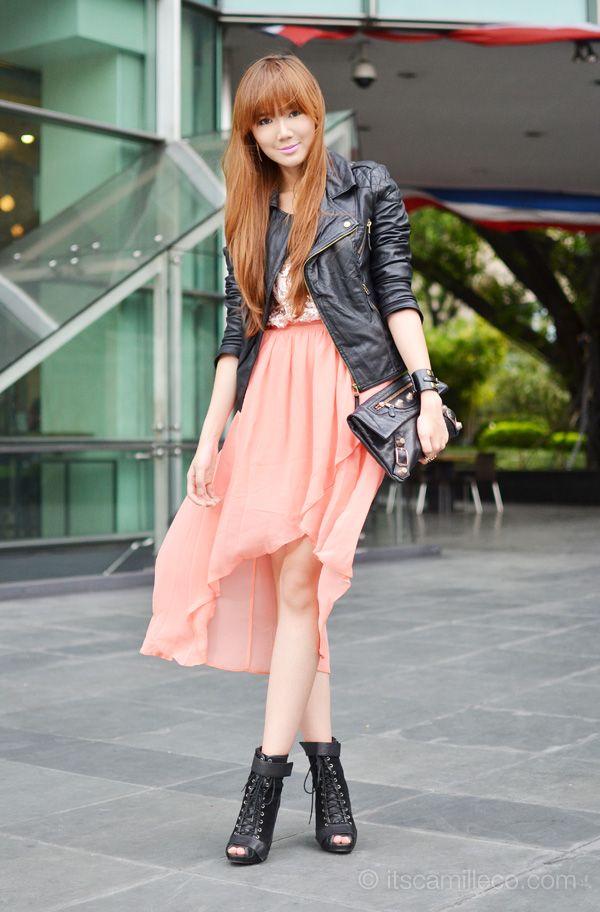 So, liking what you see so far? There's more where these came from! Trust me, you wouldn't want to miss the opening of Miss Selfridge this June 20. All these items and more will be available and at discounted prices too!!!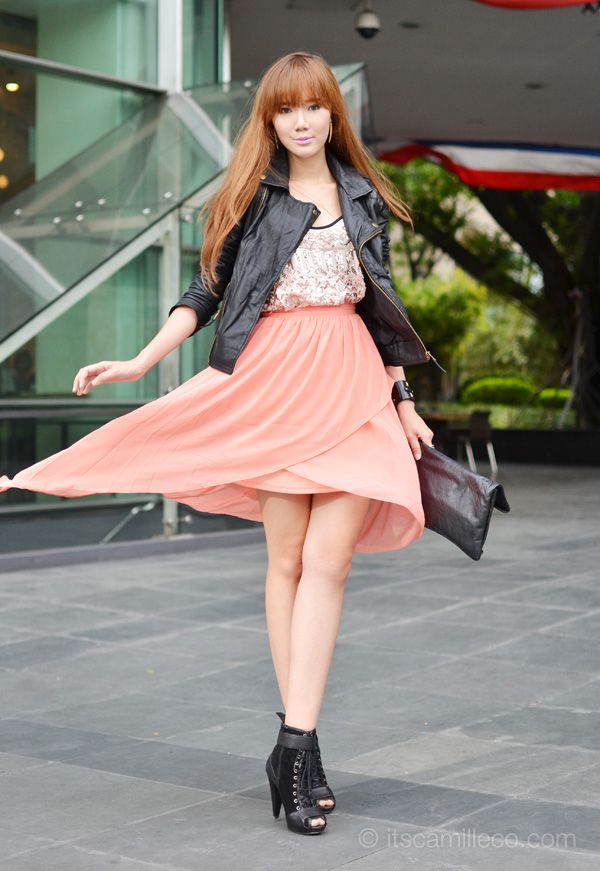 P.S. Thank you to everyone who have voted for me as Stylisimo at the Globe Tatt Awards. I hope you keep the votes coming in til June 20! :) Anyone with a Facebook or Twitter or Google+ account can vote once EVERY HOUR here. And if you can, please include #tattCamille whenever you tweet about it so that I may qualify for the Trending Personality Award too! Thank you soooooooooooo soooooooooo sooooooooo much!