Remember the shoot I did many weeks ago for Lacoste watches? The official photos haven't been released yet but here's another one of the layouts I did.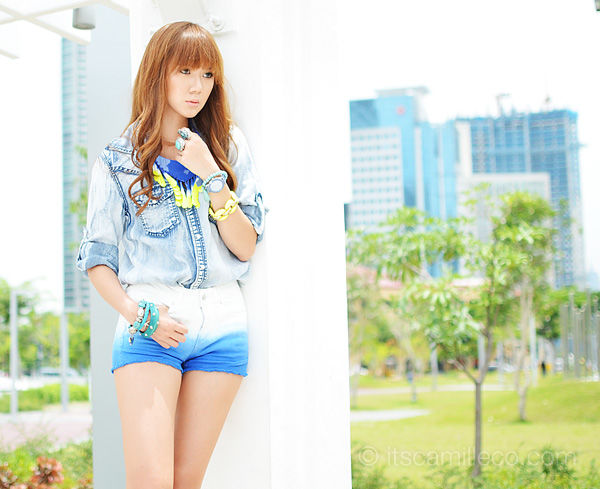 Like my previous outfit, I had to style this according to the watch I'm wearing. I decided to do a denim on denim look to go with the watch's young and sporty vibe. Denim on denim can look a little flat and boring but with the right mix, you can avoid that. I opted for an acid wash denim top paired with ombre shorts. The gradient on both my top and shorts make my denim on denim combo interesting. The gradient action didn't stop there! I added a statement necklace that goes from blue to neon green to complete my look.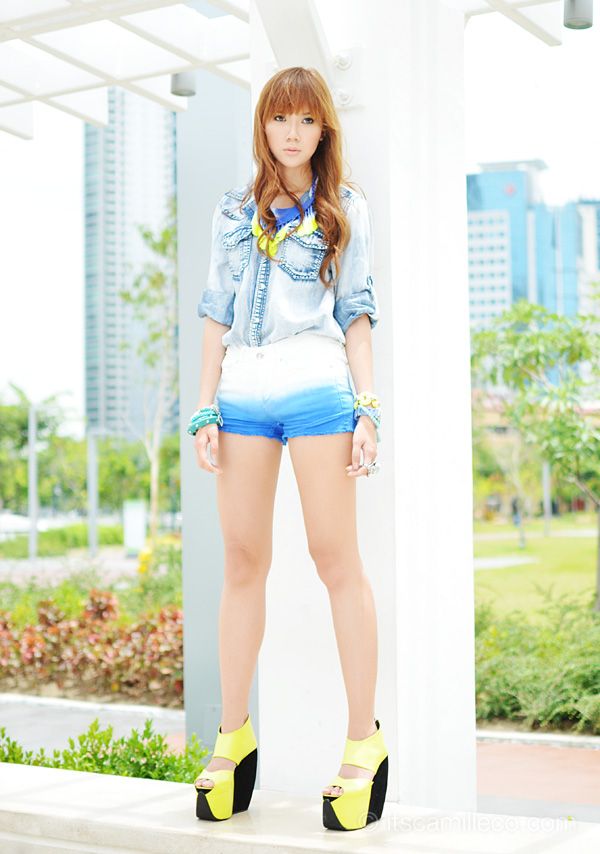 Out of all the layouts we did, I think this is my favorite set. Everything just worked so perfectly, even the location! I love how the blue and neon green colors of my outfit pop against the white beams. Thank God Clariss was able to take these shots while the real photographer was snapping away.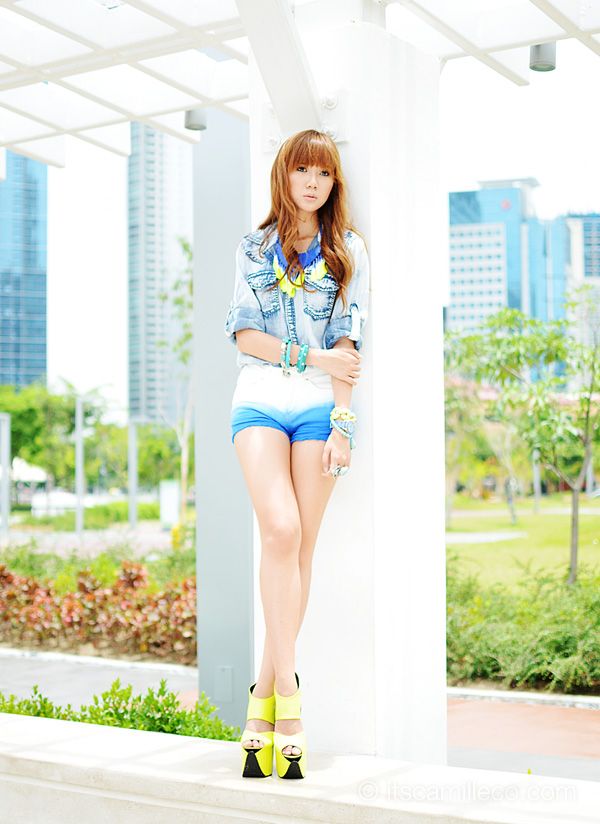 [button link="http://lookbook.nu/look/3615623-Denim-Ombre" size="small" bg_color="#e5b3b9″ window="yes"]Hype this look on Lookbook.nu[/button]
Time for my real blog photos: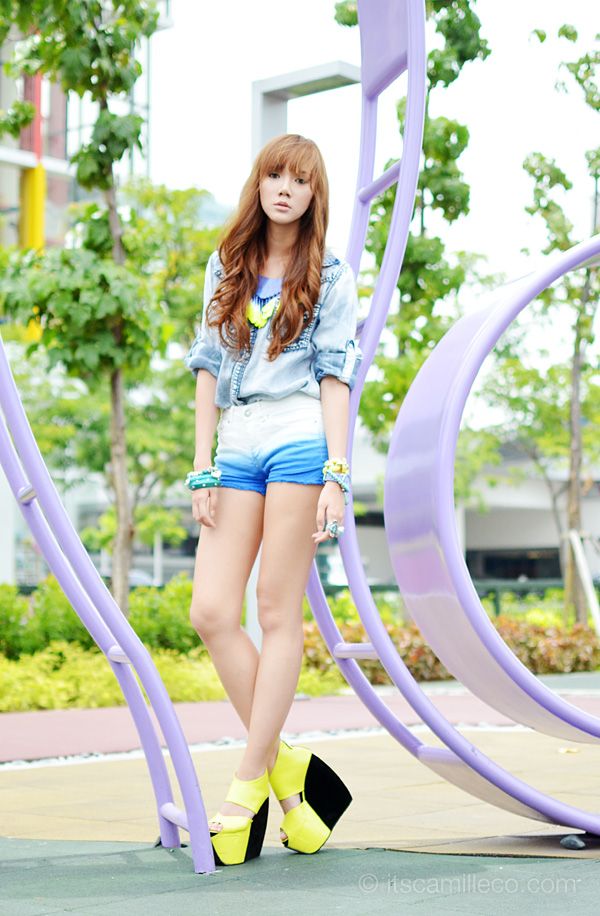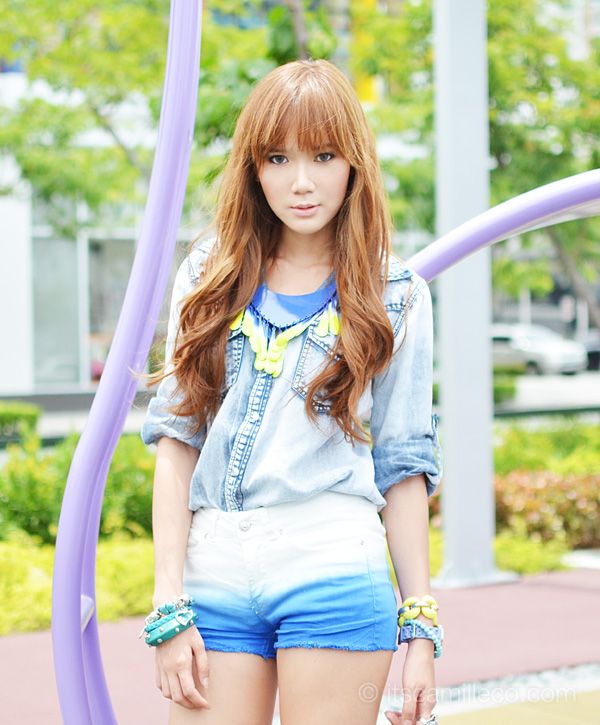 From Paris top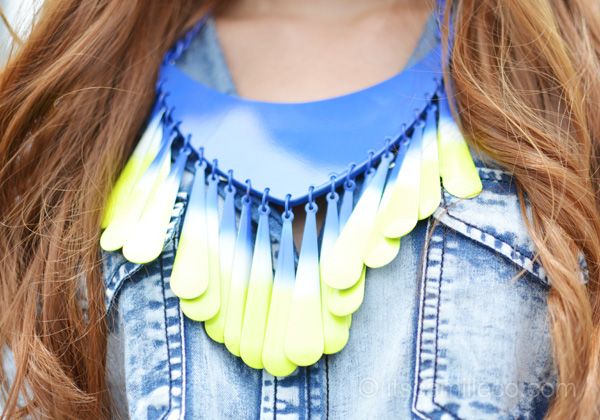 ZARA necklace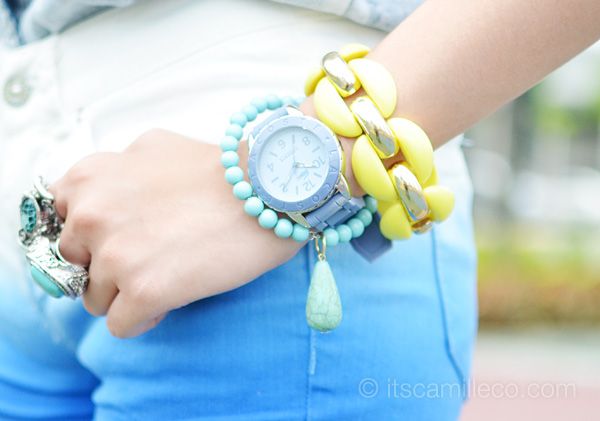 Lacoste watch (available at L Time Studio)

H&M shorts | Butingtings rings and turquoise bracelet | Mia Casa blue bangle with spikes | H&M yellow bracelet | Happy Boon bead bracelet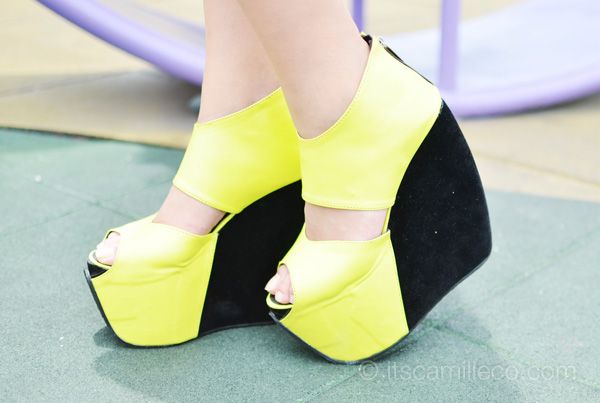 Vishoes wedges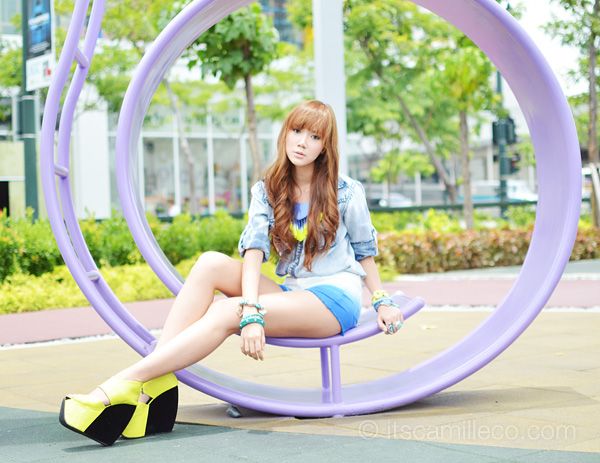 P.S. So I can finally reveal it! I'm a finalist for the Stylisimo category of the Globe Tatt Awards! I'm actually a little scared because all the other finalists are blogging greats. I know chances are slim BUT I still hope I can get your support. You can vote for me once EVERY HOUR here. :) Pretty please! :)