It was surprisingly sunny the other day. Since I'm still a bit reluctant to say goodbye to summer, I made sure to grab this opportunity and dress accordingly. Needless to say, I got a little too excited hence the burst of  bubblegum colors.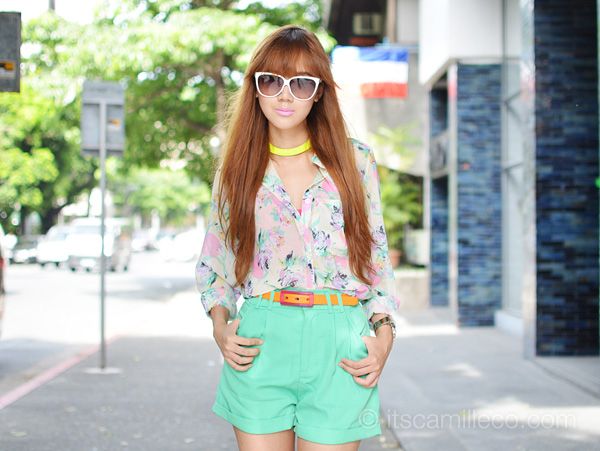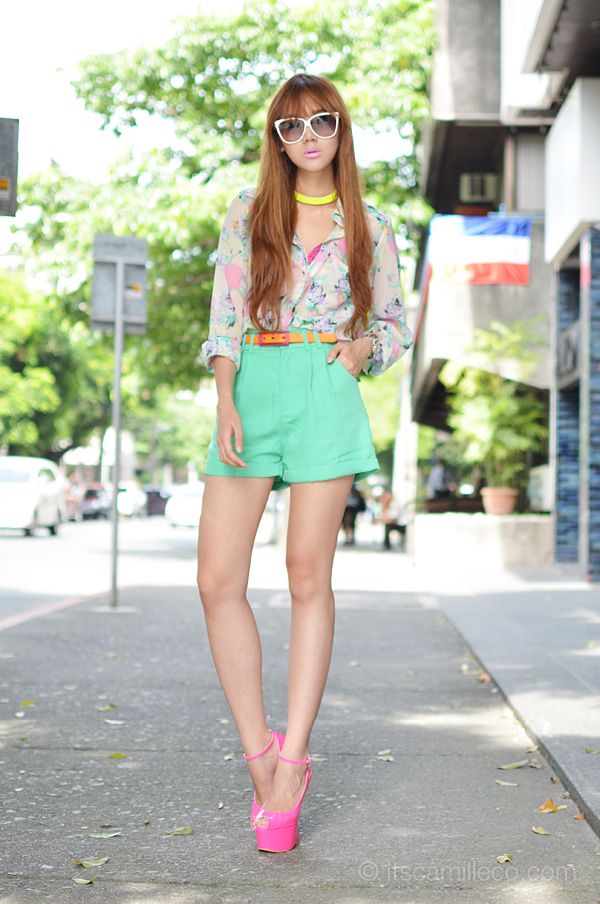 A tip for girls who are not comfortable wearing just bras alone underneath their sheer tops: try corsets! You can still achieve that sexy look without giving too much away. Plus, corsets are much more forgivable than bras. Corsets hide all your unwanted fat and cinch your waist to make it seem like you're the sexiest girl in town!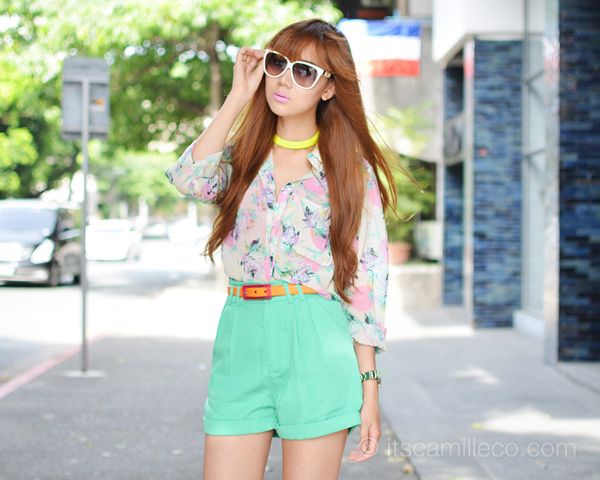 [button link="http://lookbook.nu/look/3608217-Candy-Yum-Yum" size="small" bg_color="#e5b3b9″ window="yes"]Hype this look on Lookbook.nu[/button]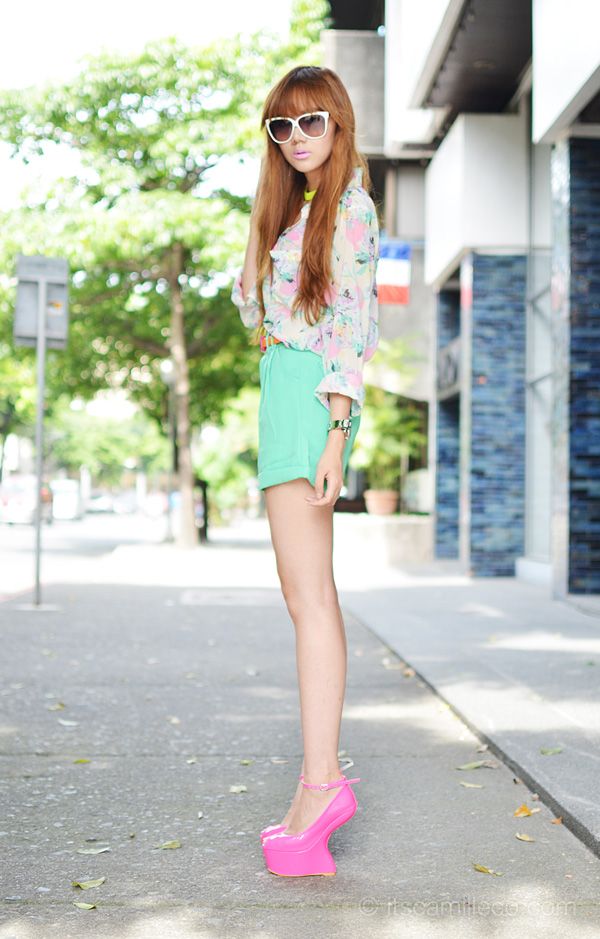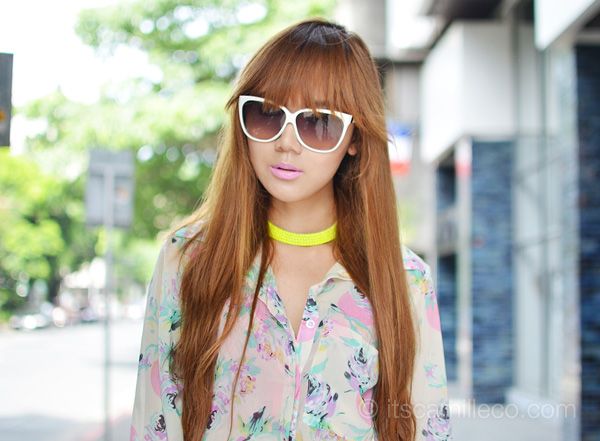 A lot of people tend to forget to pair their sunnies with their outfits. Sunnies are accessories too, you know! Matching them with your outfit can do wonders. I always say, every little detail counts–sunnies included!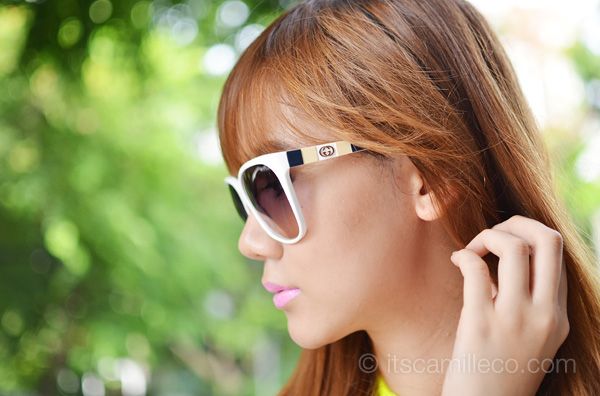 Gucci sunnies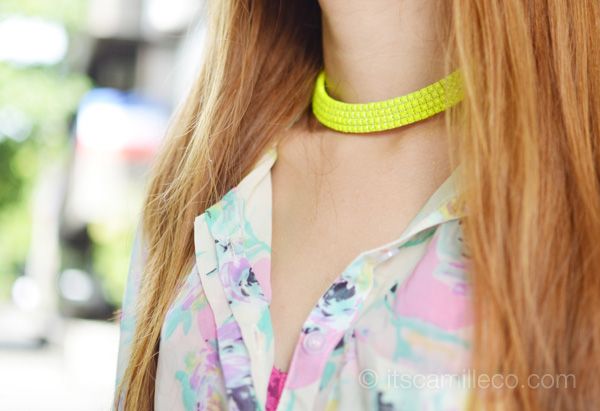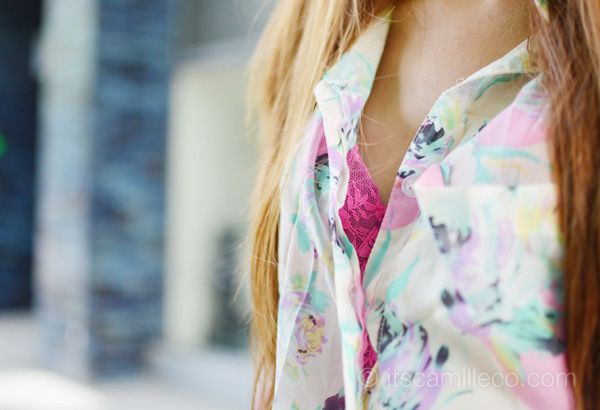 Monkee Business sheer floral top | Forever 21 lace corset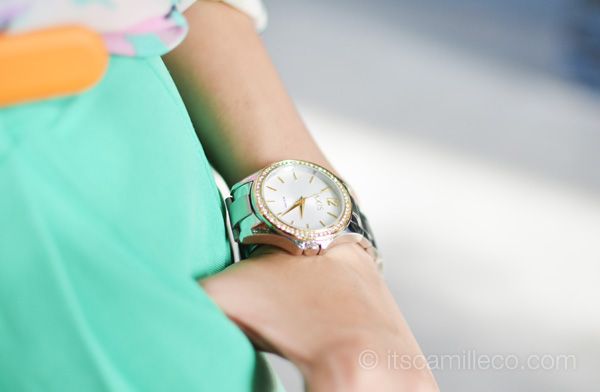 From Hongkong shorts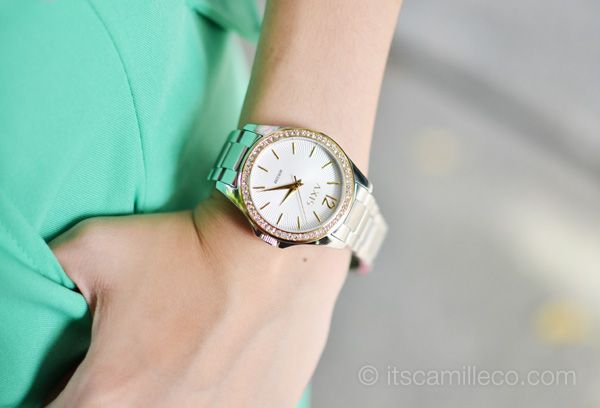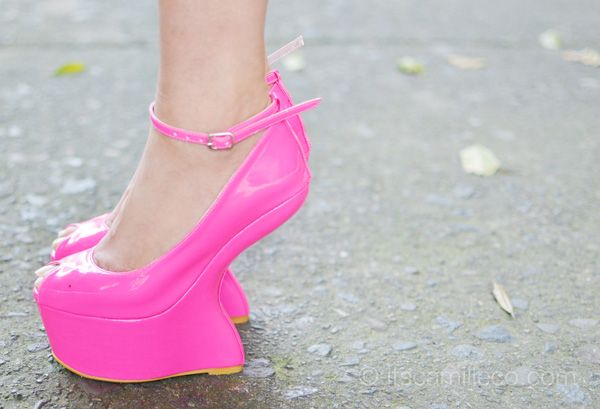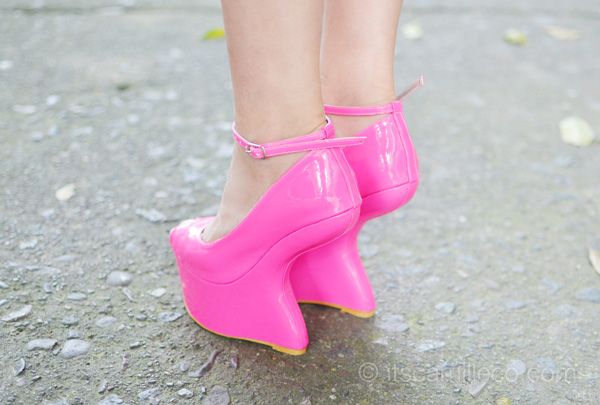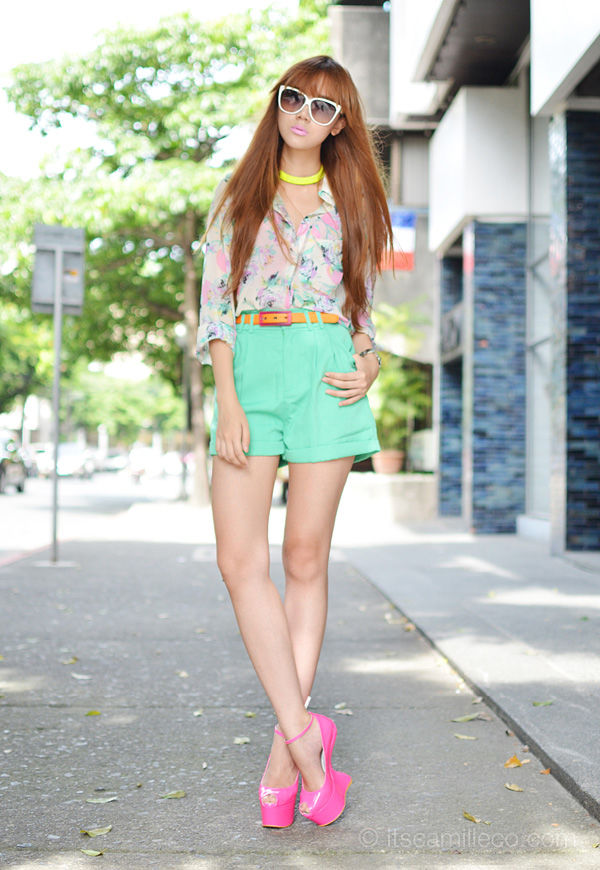 When you already have so many colors in your outfit, it's best to keep the accessories simple. Because my necklace and belt are already so bright, I made sure to stay away from any sort of arm candy, except for the essentials like my new Axis watch. Axis watches were actually just launched a few days ago with celebrity KC Concepcion as its endorser. I love how AXIS watches look and feel so expensive but are actually affordable considering its stainless steel design with stones. If you want one, you might just be able to get one for free!!! How? Check out AXIS' Facebook page to know more about the contest they're throwing.