The laziest of all my lazy days! I literally just wore this dress, grabbed whatever accessories I saw and was out the door. I didn't even bother combing my hair. Actually, I couldn't find my comb! I have this little comb (Goody of course) that I carry in my bag because I always forget combing my hair before heading out, and the one day that I decide to use it, it decides to walk out on me and never return again. That's the tale of my tragic hair. Just sharing haha! Here I go again with my randomness. I really will forever be  "Camille Tries To Blog".  Oh, the things I write in these entries!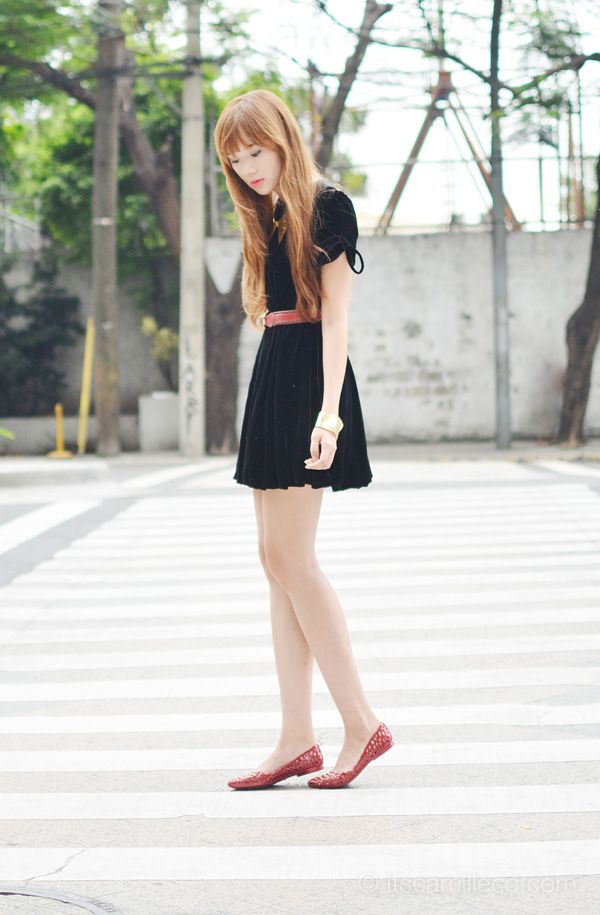 So anyway, back to regular programming, before I got sidetracked and distracted by the tale of my tragic hair. I feel like such a lost little girl in this velvet dress. Since it's collar is in black leatherette, I decided to add a metal collar necklace on top of it to add a pop of color–just a small attempt to lessen the laziness of the laziest of my lazy outfits.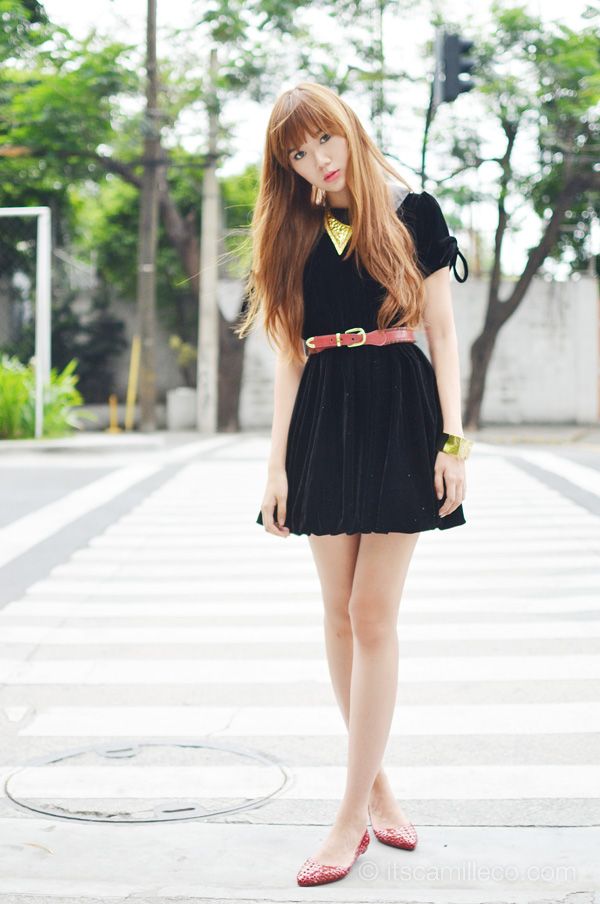 And since I'm already in a lazy outfit anyway, I might as well go all out on comfort. Jelly/plastic shoes are one of the most comfortable types of footwear out there. These are from Brazilian brand, Terra & Agua. I love that they have little red studs on them. They go perfectly well with my red and gold accessories!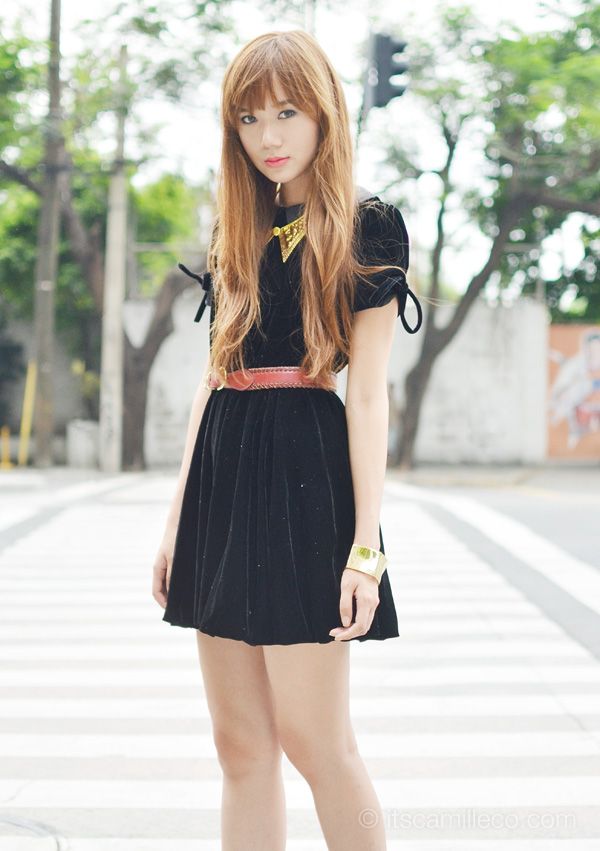 Hype this look on Lookbook.nu here.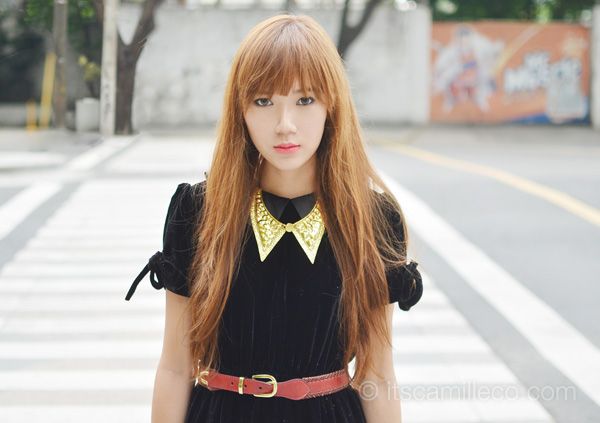 Ministry of Retail dress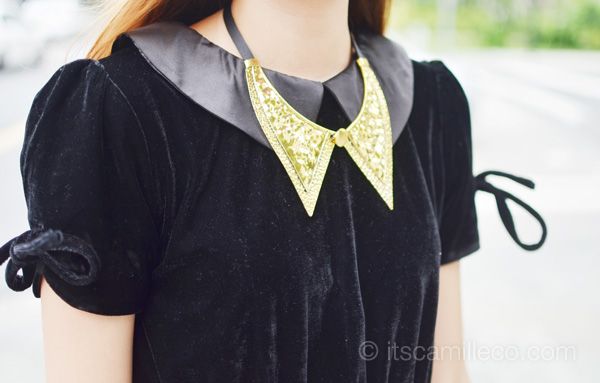 From Hong Kong collar necklace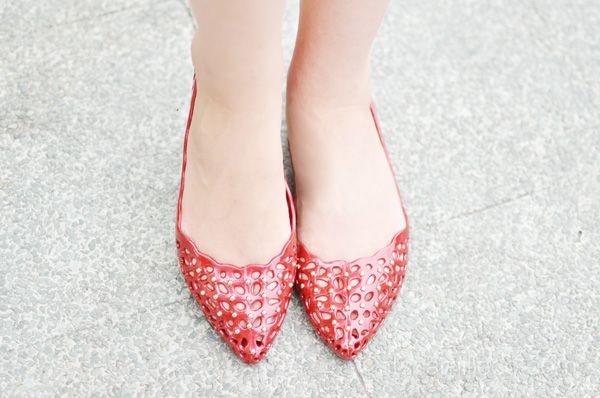 Terra & Agua flats (Available at Alberto branches and Officine Shangri-la Plaza, Solenad2 Nuvali, Marquee Mall, Abreeza Mall and Ayala Center Cebu)
Cotton On belt | SM Accessories cuff