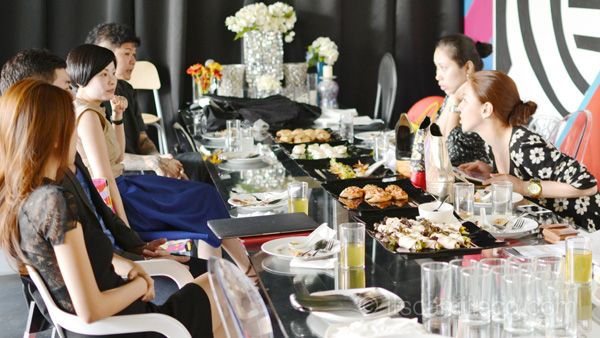 One of the many highlights of my trip to Malaysia was getting to meet some of their brightest designers. We were lucky enough to be able to interview them at Zebra Square and ask them a few things about their respective brands, their thoughts on the Malaysian fashion industry and more.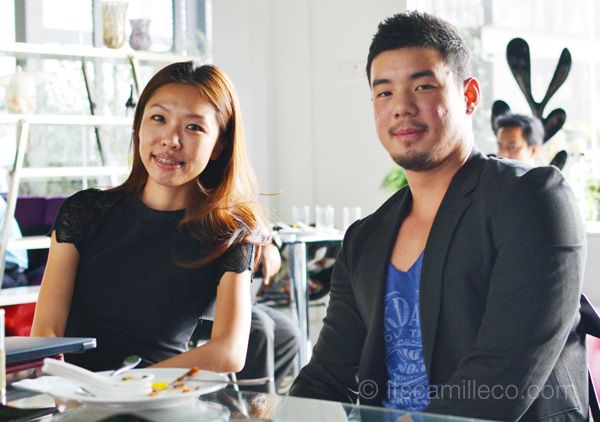 Meet Rhea and Benson, the design duo behind shoe brand, Rhea Benson (no explanation needed there haha!). They're really a talented pair! They've actually won numerous design competitions already.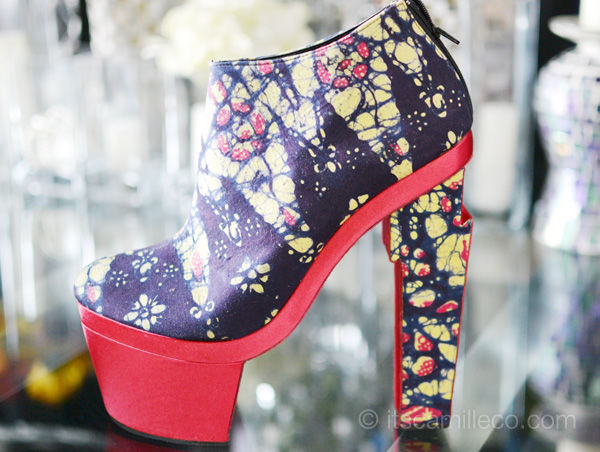 Rhea Benson sells both RTW and custom-made shoes. Their RTW line can be found in stores around Bangkok, Thailand and are priced at RM300 – RM500. What I'm most excited about though is their custom-made line. You see these shoes I took photos of? These are custom-made and cost around RM700-900. Andi, Happy and I went gaga over them!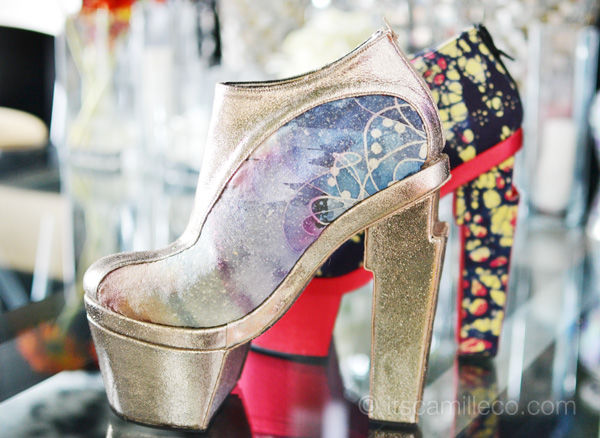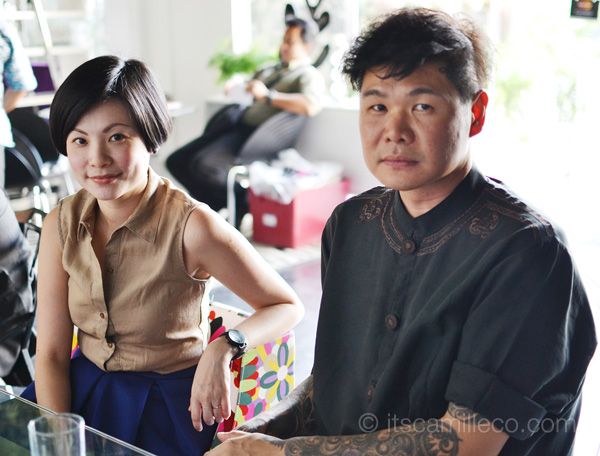 The 2nd design team we met was Peggy and Yap of apparel brand, Zero To Ten. It's so inspiring how these 2 started. If I remember correctly, they've been in the business for more than 15 years already.  They started at a young age, fresh from design school. I don't remember how much their starting capital was exactly but I remember thinking that it was beyond small! They literally walked from store to store, approaching store owners one by one to show them their products. Now, they have various branches and even run their own factory based in China.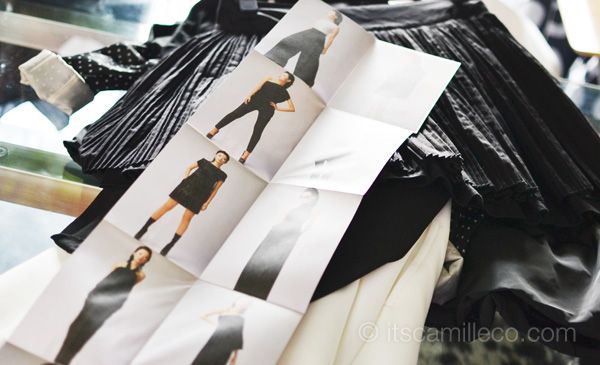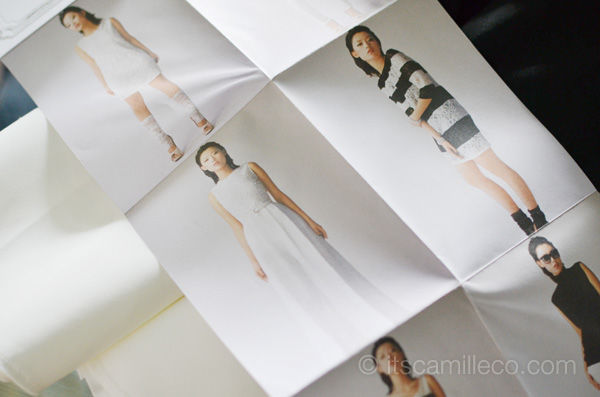 After meeting Malaysia's homegrown designers, it was time to meet one of Malaysia's greatest, Professor Dato Jimmy Choo.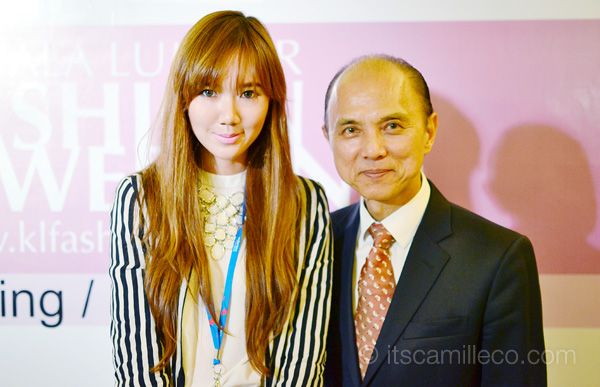 AHHHHHHHHH! Starstruck! I have a photo with JIMMY CHOO! I can show this to my future grand kids! AHHHHH! I'm so honored to have finally met him! AHHHHHH!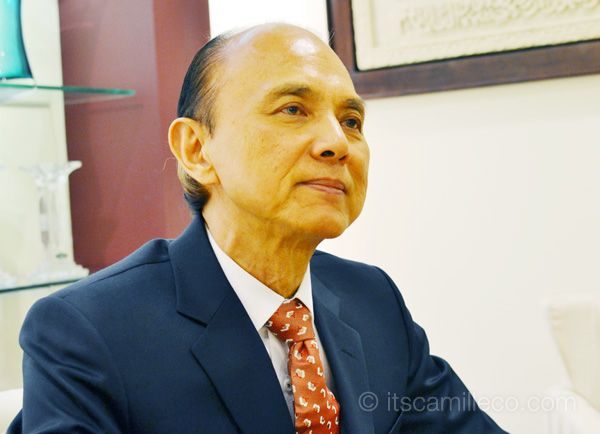 Not only were we able to meet him, but we were also given the chance to have a short interview with him. He's such a humble and nice man. With just the few minutes that we were able to spend with him, I came out feeling beyond inspired. Thankfully, I was able to capture a few snippets of our interview with him to share with you, my dear readers. I hope you enjoy our interview as much as I did! I apologize in advance for the crappy quality. I wish I was able to record the whole thing, but better this than none!
For aspiring young designers like me, I hope you find inspiration in this interview like how I did. I suggest you watch all the videos even if the questions don't concern you because Mr. Jimmy Choo's answers touch on a lot of topics that lie outside of the questions we asked and they may come in handy to you in the future.
Question: What makes a shoe beautiful for you?
Question: What do you think are the essential things women should have?
Question: What pair of shoes do you suggest a woman should buy first if she were to start her shoe collection?
Message to the Filipinos. (This was actually longer but stupid me forgot to push the record button when Mr. Jimmy Choo started to answer!!! I'm so sorryyyyyyy! I was too engrossed in his greatness!)
Thank you Tourism Malaysia for giving us a chance to meet Professor Dato Jimmy Choo. I hope I get more opportunities such as this. I love meeting people like him because they give so much insight to an aspiring designer like me. Professor Dato Jimmy Choo proved to me even more that with the right mindset, determination and hardwork, no matter where you come from, you can and will go places.