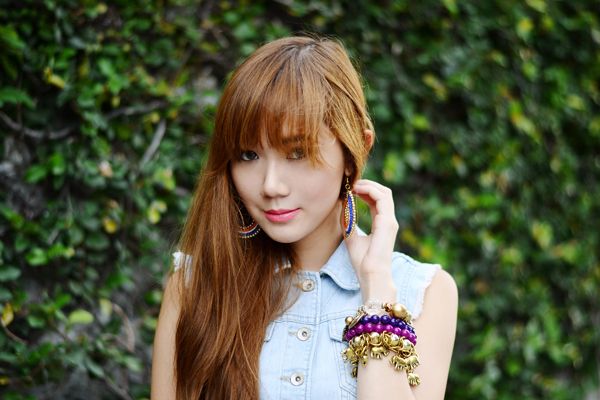 Here's an extra summery post to remind everyone in Manila that somewhere in this world, it's still summer and the sun is out and about! I took these photos months ago, back in May if I remember correctly. (I told you I have so much backlog.) I call this look fabric shortage a.k.a. kinulang sa tela. It's cropped here, cropped there, cropped everywhere!
The skirt I'm wearing here actually comes in 2 parts: an orange bodycon skirt plus this floral print chiffon fabric that's a cross between a peplum and a mullet–peplet perhaps?? Okay, let's just stick to calling it a peplum/mullet skirt. Let's not try to make a Brangelina out of this union haha! Anyway, as I was saying, the 2 parts of this skirt are completely separate from each other, which is quite nice if you ask me. I can wear the bodycon skirt alone or I can mix the peplum/mullet skirt with other bottoms!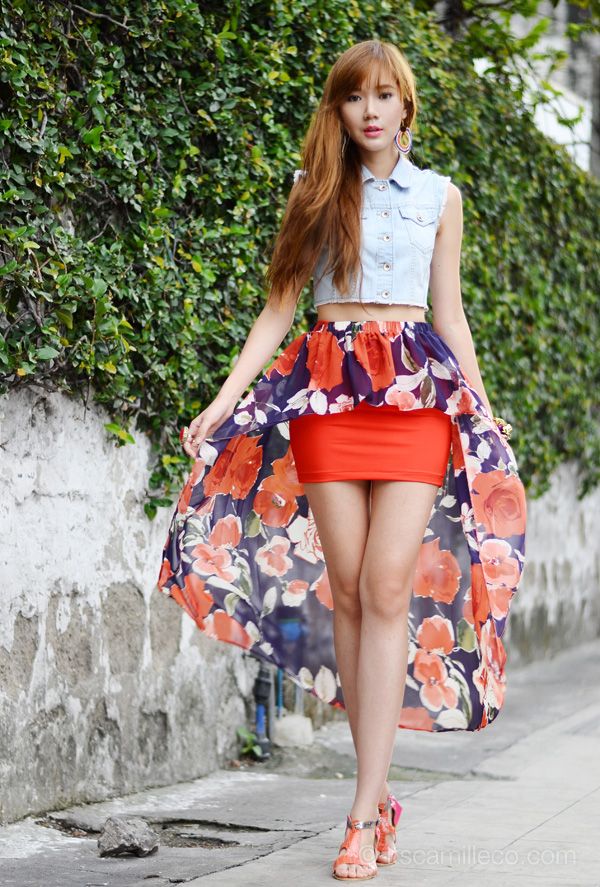 So basically, what I did for this look was mix a lot of rich colors in. From my accessories to my comfy sandals, I was really feeling the call of summer. As much as I would love to claim that the vest I'm wearing here was all about my styling, it's actually more because I couldn't stand the heat!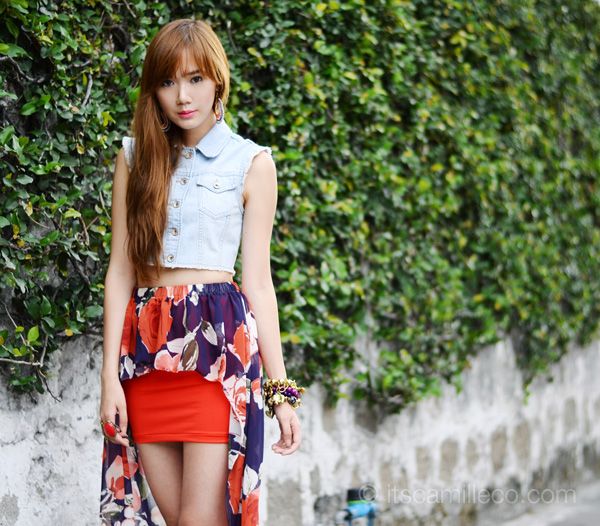 [button link="http://lookbook.nu/look/3782115-Fabric-Shortage" size="small" bg_color="#e5b3b9″ window="yes"]Hype this look at Lookbook.nu[/button]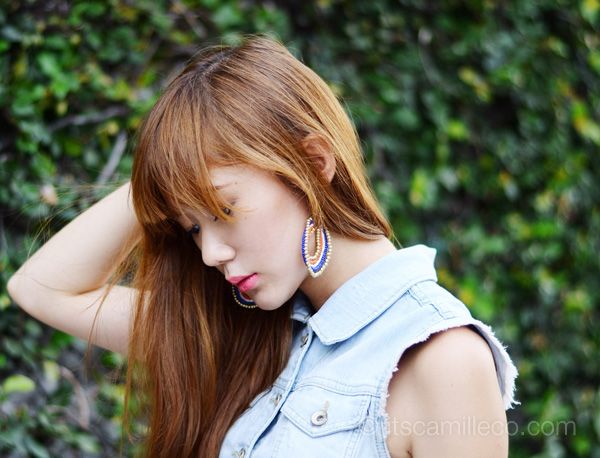 Love Eyecandy earrings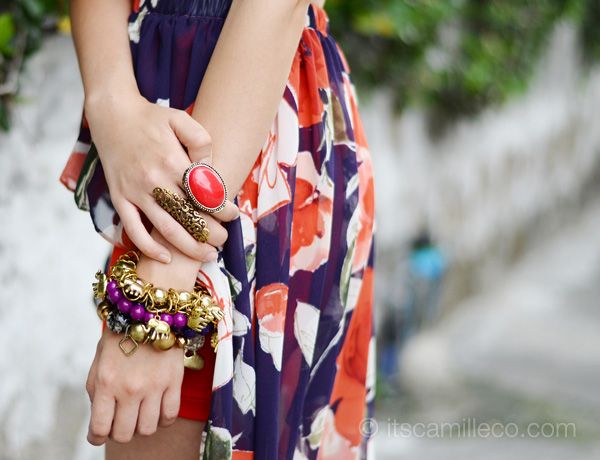 Fayeness gold ring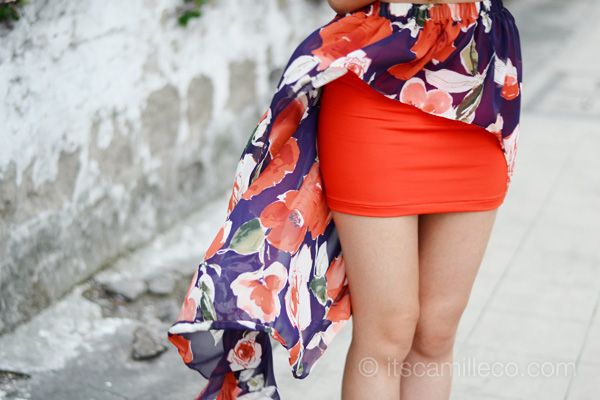 Eudora skirt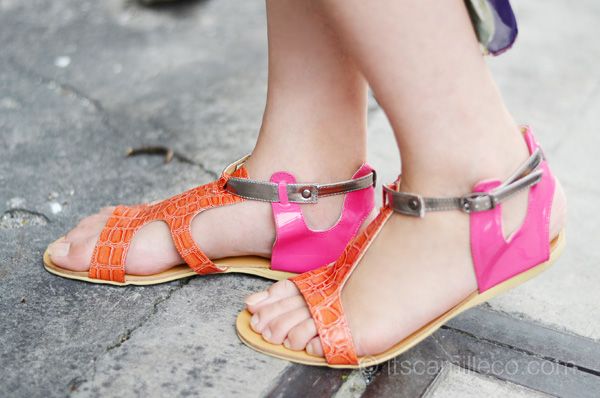 Finch sandals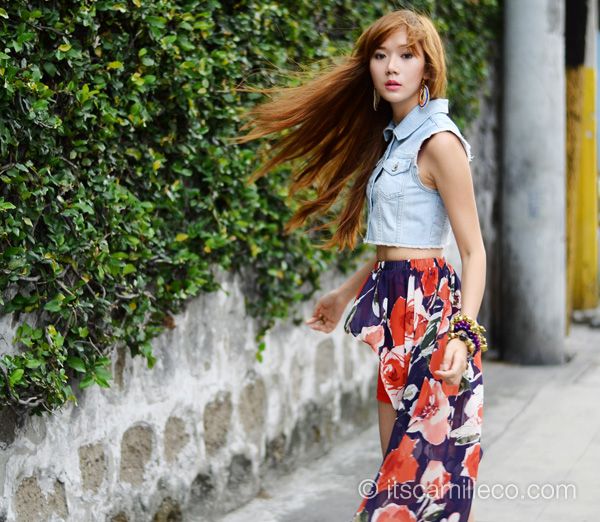 Topshop denim vest