Guess where I took these?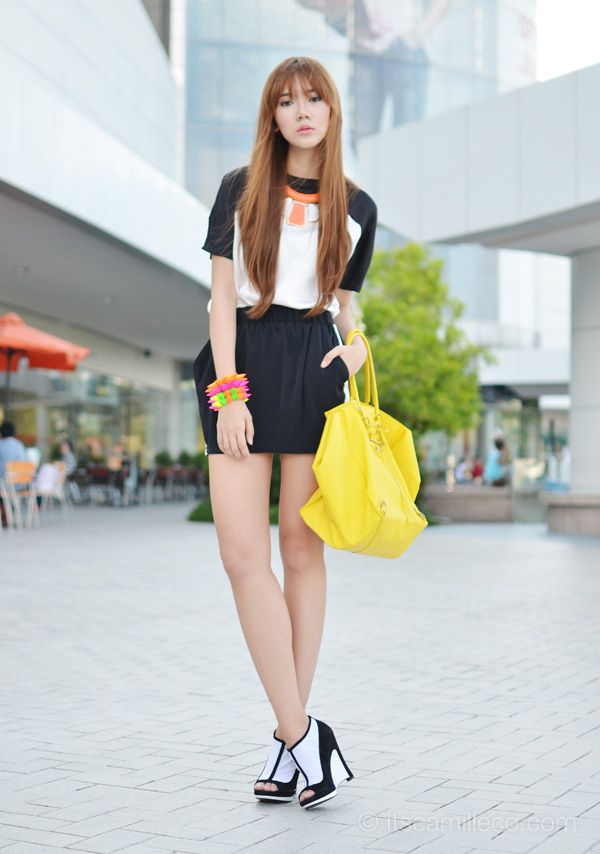 These were taken on the day I went crazy over Mall of Asia's wide selection of brands! I don't know how I was able to pose my heart away in front of one of our country's busiest malls. I love how each photo has random strangers walking behind me haha! But oh well, desperate times call for desperate measures. My driver, my assistant and my mom know best that I hate taking photos with so many people around (unless it's for an official shoot for a magazine or ad, I'd get all conscious and shy). We'd always circle the area a good 30 minutes or more until I find a spot where no one can see me. The few times that I do suck it up and just take photos in front of many people are when I really have no choice. So if you're like me and you find yourself in a situation like this, the trick here is to turn your back against the direction where most of the people are coming from. At least this way, you don't see their judging eyes. Mind over matter!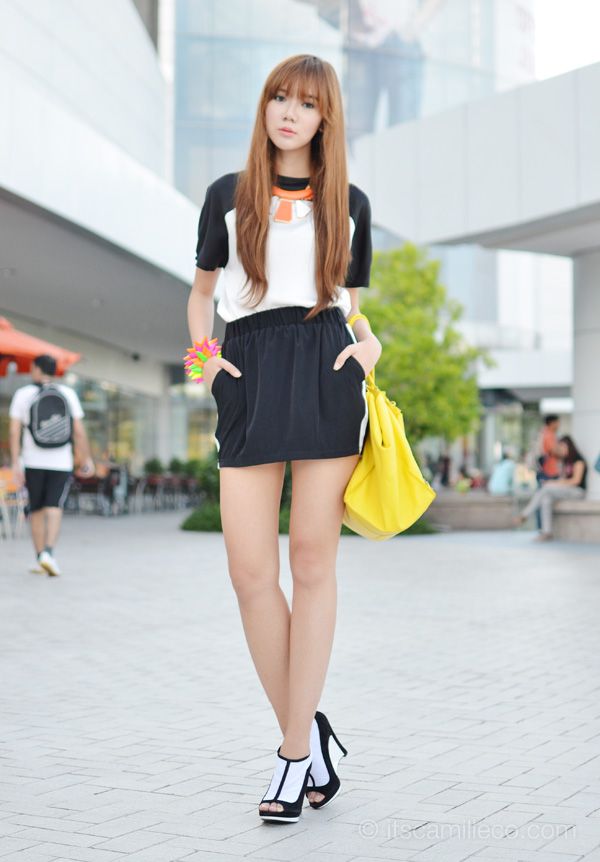 So anyway, here's what I wore. Both my top and skirt are from Mango. I got them both on sale, woot! Cheapskate right here! Haha! :) Don't you just love it when you get items you've been lusting over for weeks at discounted prices? I've been eying this top and skirt (in all colors) ever since they first came out. I love the sportswear and effortless vibe they give off.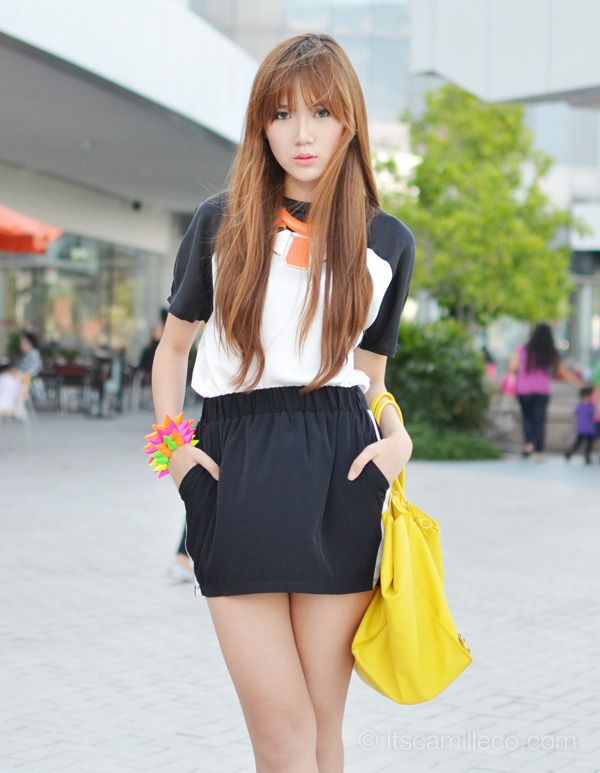 To keep things interesting, I played with a lot of contrasts. Black and white + neons! Who knew Primadonna sold accessories too, aside from their awesome shoes!? These neon spike bracelets from Primadonna are to die for!!! Now these are what I call arm candies!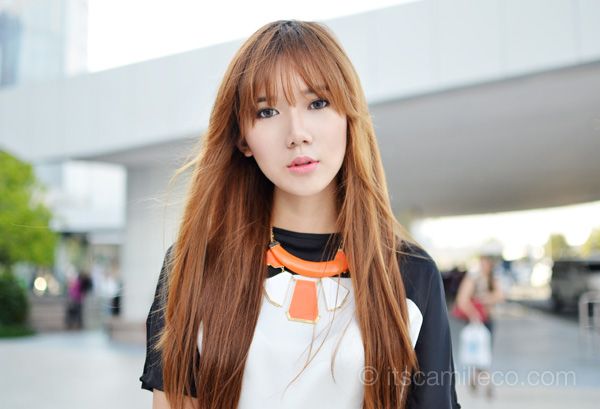 [button link="http://lookbook.nu/look/3787937-Arm-Candy" size="small" border="#e5b3b9″ window="yes"]Hype this look at Lookbook.nu[/button]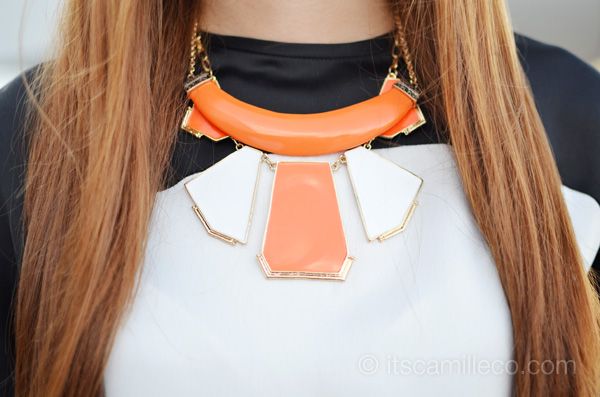 Primadonna necklaces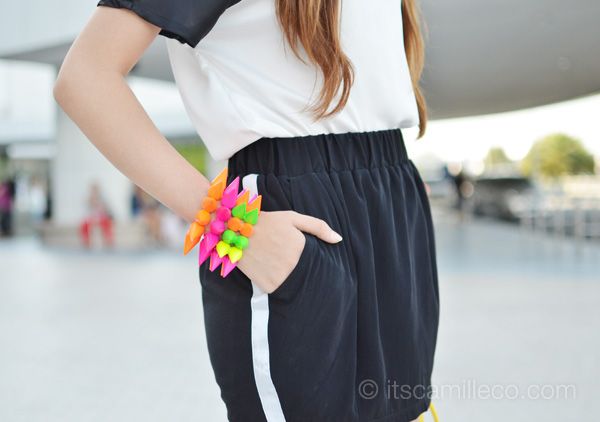 Primadonna bracelets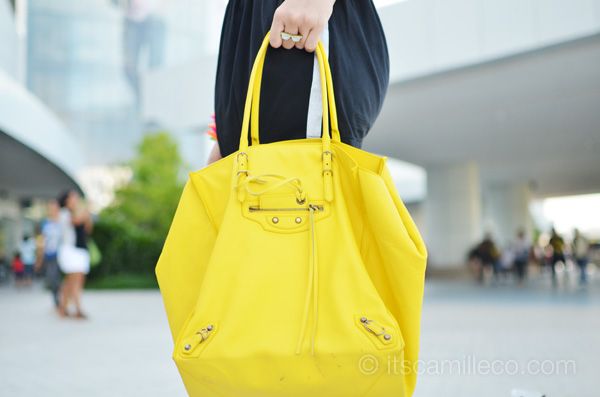 The Daily Serving sunnies ring | Balenciaga bag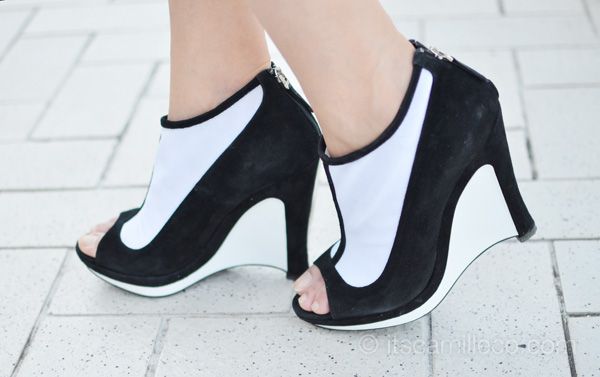 Fendi wedges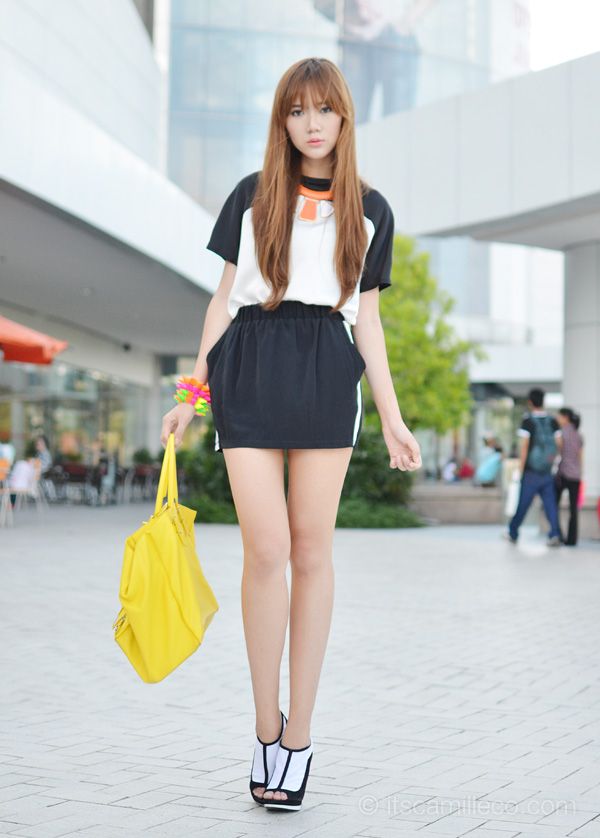 Mango top and skirt