Finally, after months and months of waiting, my crochet dress from Emma O. Clothing has finally arrived. This isn't your ordinary crochet dress. All of Emma O. Clothing's crochet items are handmade in South Africa. The sales from these items help families in both South Africa and Zimbabwe. Isn't that wonderful? This isn't just about fashion. With every item you buy from Emma O. Clothing, you get to help an underprivileged kid go to school and make a brighter future. Emma O. Clothing kind of reminds me of our local Rags2Riches and the well-known brand TOMS. It makes me feel so happy that more and more people are doing their part to help. Do your part as well! Emma O. Clothing ships worldwide so you can take part in this great endeavor too! Help a little kid or two why don't you! :)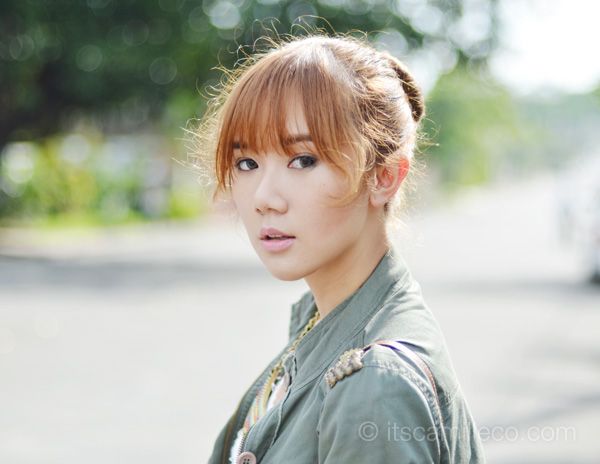 As part of Emma's efforts to spread the word, I've been seeing quite a lot of support from fellow bloggers. A lot of them have been rocking their crochet pieces so I'm sure you can already see how versatile these crochet pieces can be. Here's another way to style a crochet dress.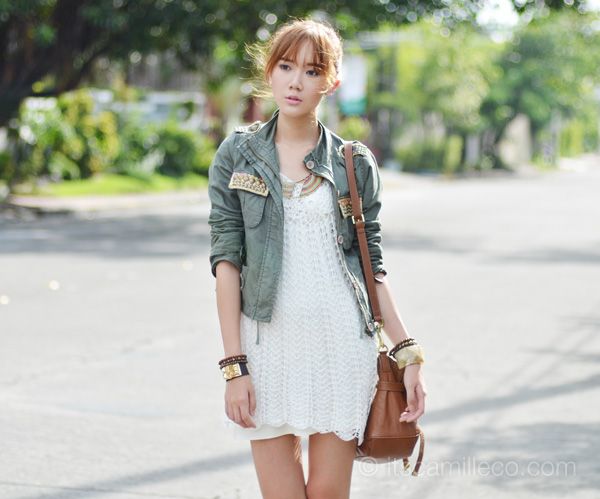 A little bit raw and undone–that's what I was going for. I wanted to show you just how easy crochet dresses are, even when dressed down. It doesn't always have to be bohemian or flower child-inspired, there are countless ways to style them!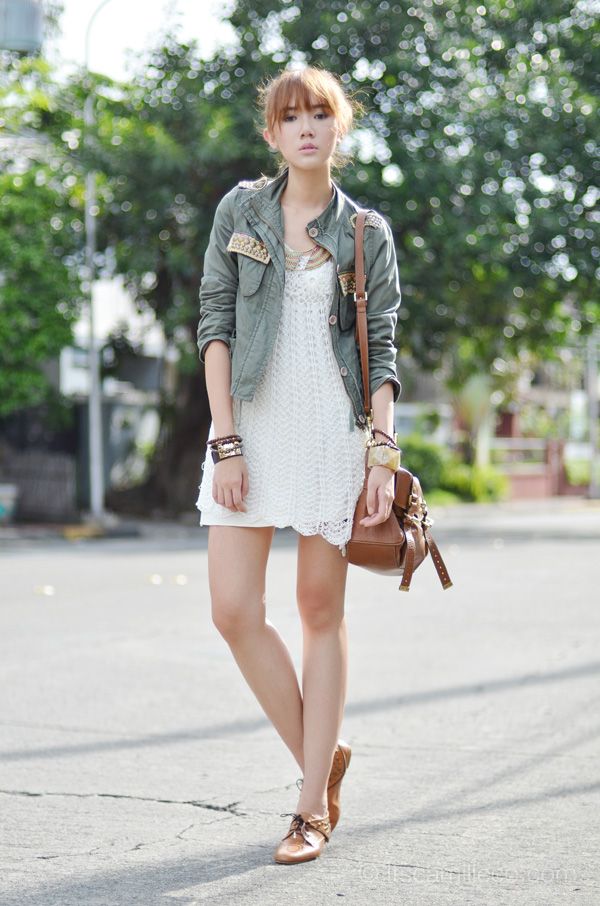 The stylist in me hates that I forgot my aviator sunnies at home. Sigh. It would've looked great with this ensemble! Can you imagine it? :)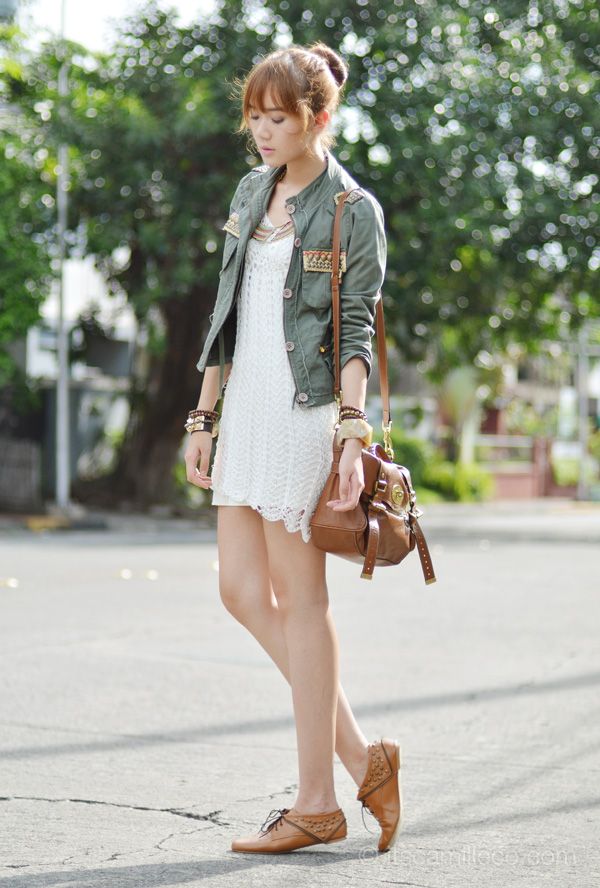 [button link="http://lookbook.nu/look/3765731-Off-Duty" size="small" bg_color="#e5b3b9″ window="yes"]Hype this look at Lookbook.nu[/button]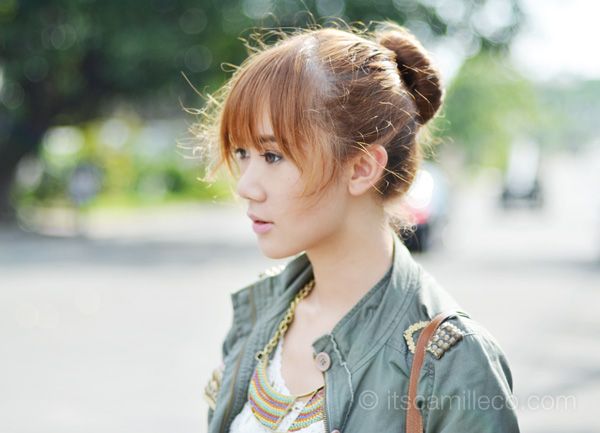 SM Accessories necklace | Goody elastic and pins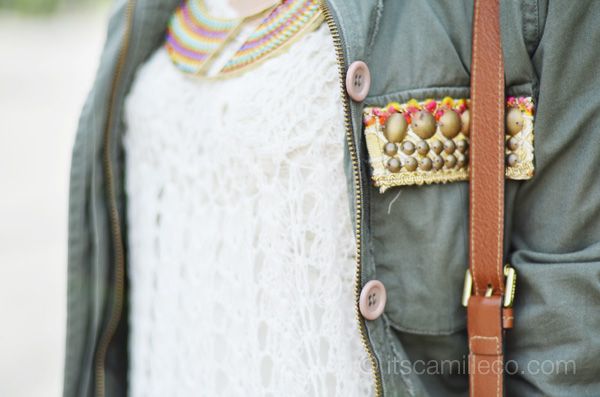 Emma O. Clothing crochet dress | Luvlicious (Japan) jacket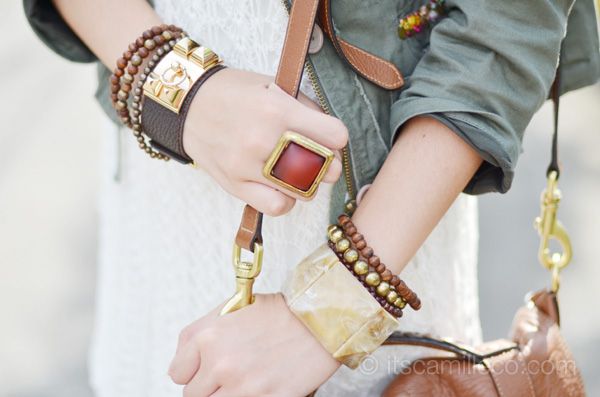 Five By Five leather cuff | H&M bead bracelets | SM Accessories ring and cream bangle
Mulberry bag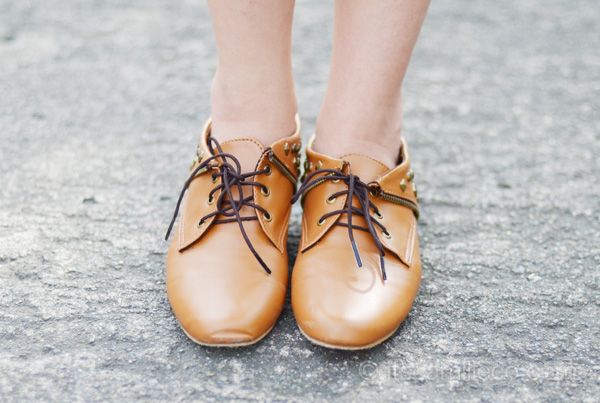 Tutum Shop boots