One of the first things you study in basic fashion design is the color wheel. It's a handy tool for people who find it difficult to decide which color goes with which. One of the safest and most basic color combinations is pairing complementary colors together. If you want to add more colors, you can add adjacent colors or colors that belong to the same color family to your primary colors. Once you get that down pat, you can slowly experiment more.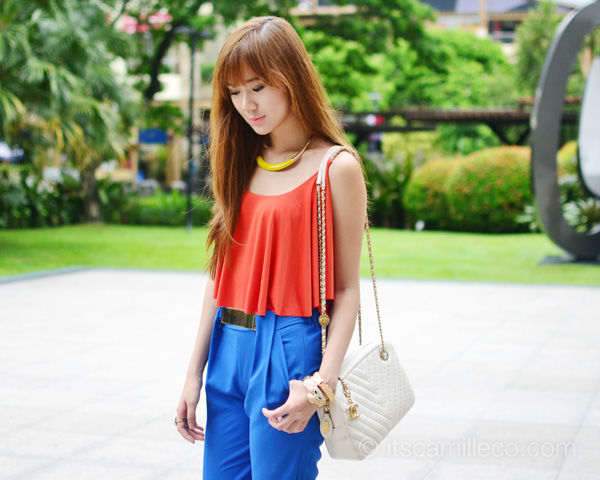 [button link="http://lookbook.nu/look/3714309-Orange-and-Blue" size="small" bg_color="#e5b3b9″ window="yes"]Hype this look on Lookbook.nu[/button]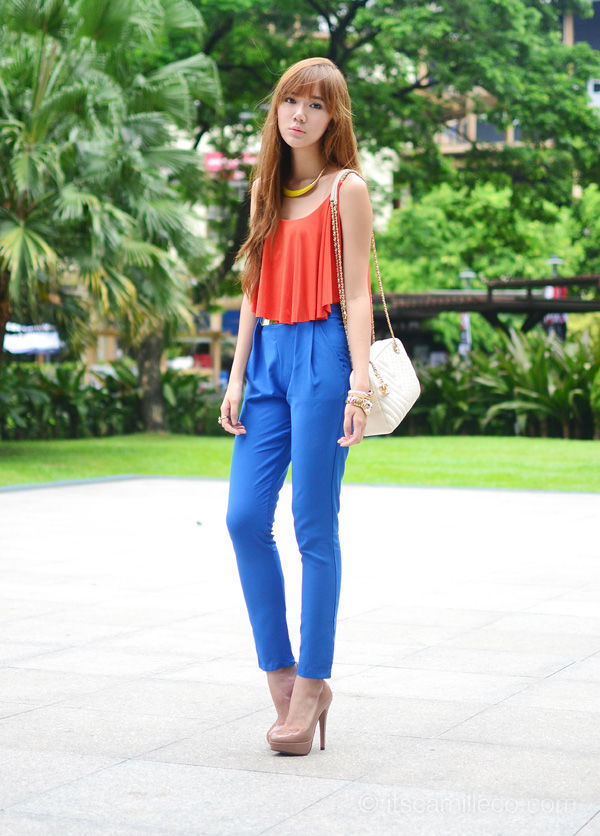 If you're dealing with loud or bright colors and you're still a little on the conservative side, stick to neutrals and basic colors for your accessories and shoes to tone your look down a bit.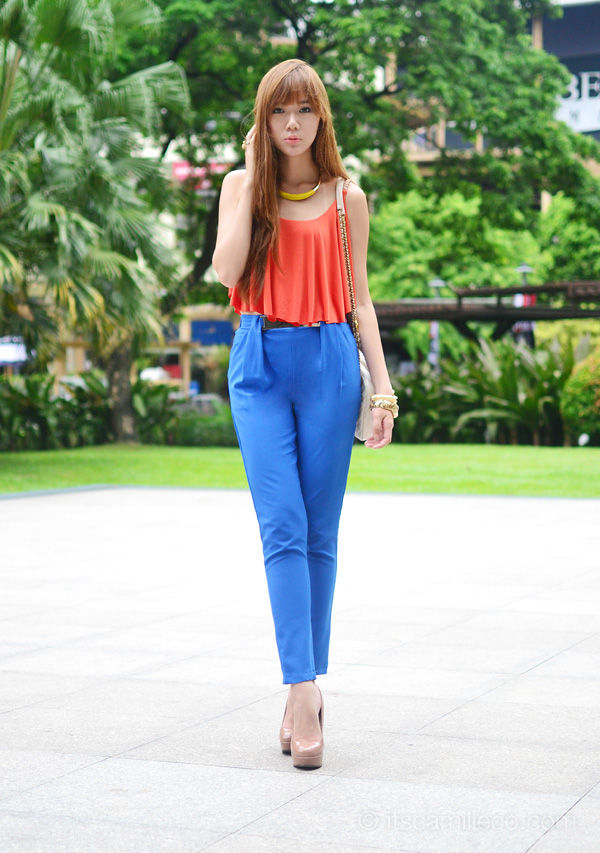 Styletrend Shop pants (belt included)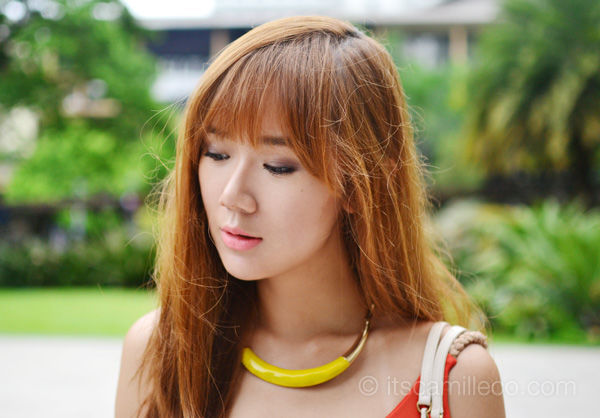 Style Staple top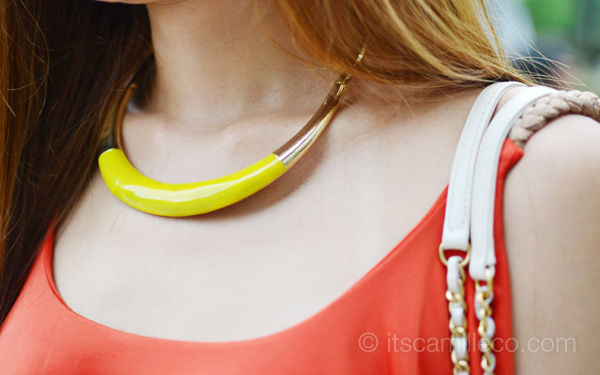 Yhansy necklace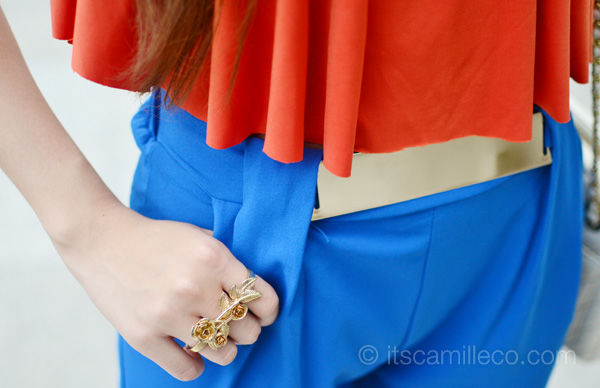 SM Accessories ring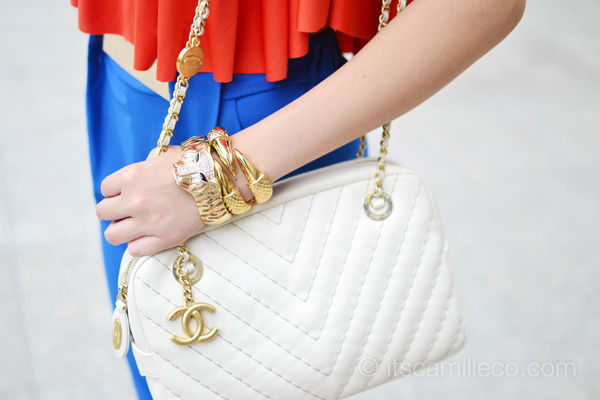 Chanel bag | Happyboon leopard cuff | Stylista.PH gold claw cuff
Topshop pumps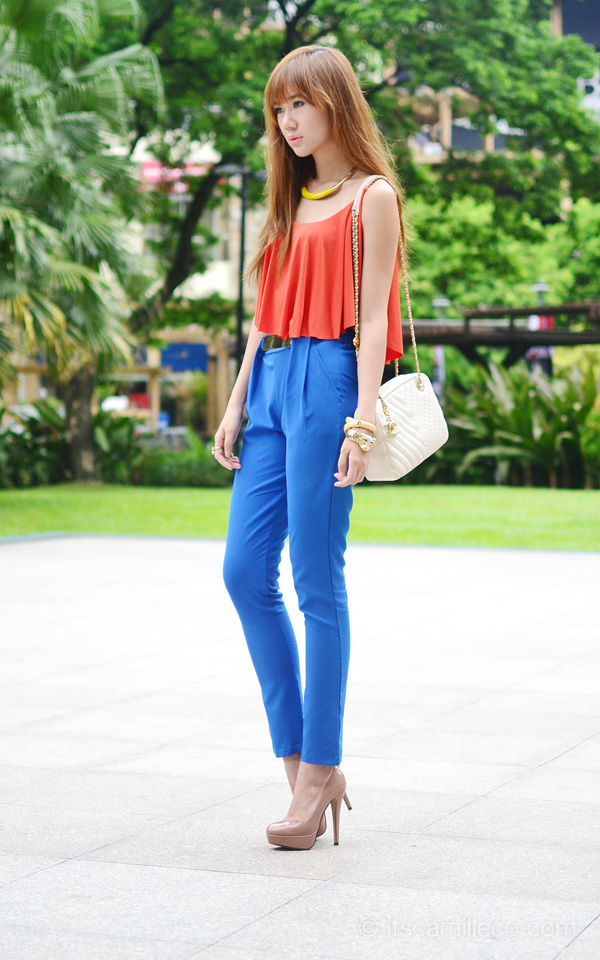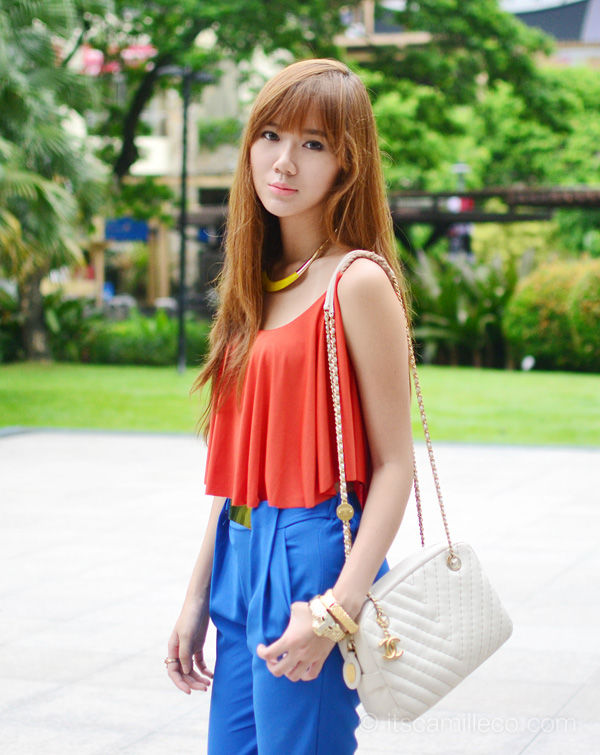 I hope I was able to help a few confused souls out there with my simple and short tips for combining colors. I know a lot of you have been asking for a few tips. This isn't much but it's a good start.  You must remember though that at the end of the day, fashion really can't be explained by a set of rules. Nothing is set in stone. If you look and feel good, then it works!