I've been receiving a lot of pink goodies lately so I thought of doing a "new in" kind of post–pink edition. I'm such a girl!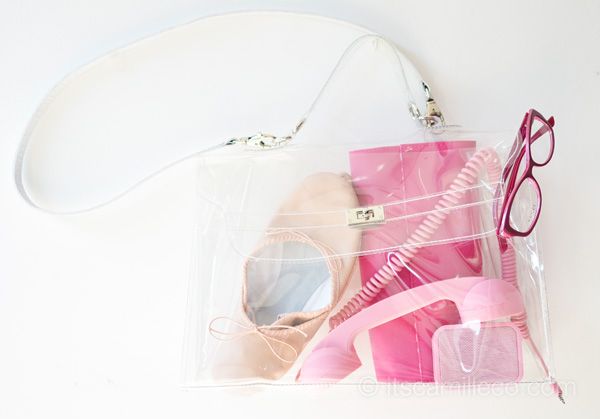 Miss Sartorial clear bag | Payless ballet flats | Native Union – Moshi Moshi handset | Divoom portable speakers | Avon cosmetics case | Gucci eyeglasses
Just a bunch of random things I'm already abusing as I type. You see that pink Native Union handset from Moshi Moshi? It's so handy! I use it at my office all the time whenever I converse with someone on my iPhone. And it's such a cute and quirky office desk decor as well! The pink portable speaker below it is probably my favorite gadget right now. I use it for my iPhone ALL the time too–usually for my concerts held at the bathroom!!! Haha! Oooooh yeah!!!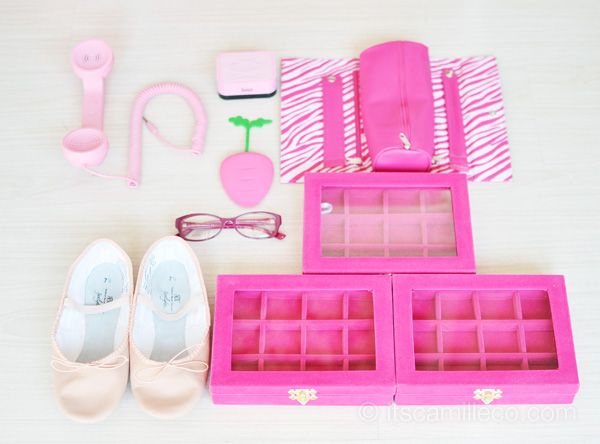 SM Accessories jewelry case | SM Accessories strawberry key holder
Of course I have my vanity case in pink too! Zebra + pink cosmetic case from Avon holds my kikay essentials. For my jewelry, I got these jewelry cases from SM. They feel so luxurious! I love that they're in hot pink suede. They make organizing my overflowing accessories that much more bearable. The cute strawberry like thing beside them is a key holder. I place all my small keys in it so that they won't scratch my precious items inside my bag. Plus, it makes it easier for me to locate my keys inside my bottomless pit of a bag. Lastly, a pair of cute pink glasses from Gucci. Before you ask, yes they do have grade. With glasses like these, who's to say I'm a nerd?
How about you? What's new? :)