Have you been to SM Mall of Asia (MOA) already? The end of season sale has already started! If you haven't dropped by, what the hell are you waiting for?!  Ang hirap mong ligawan! But fine, since I'm a patient and persuasive suitor, I shall show you another one of the many outfits I just recently got from MOA to motivate you even further to drop by the sale.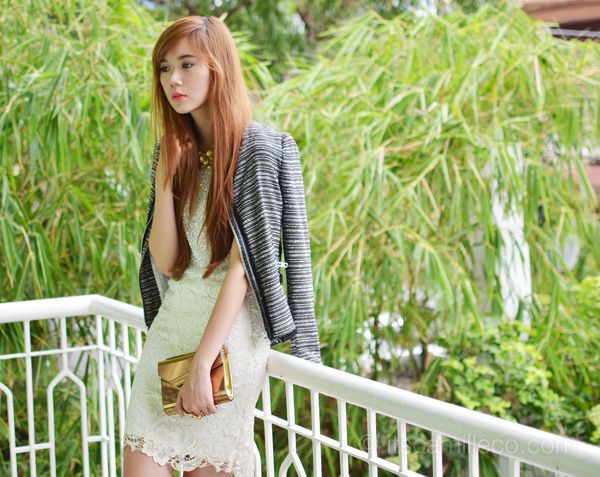 This is another one of my "ang yaman ko lang" looks. Haha! Say hello to Doña Camille! Except this time, it's the texture on texture on texture edition. They don't say triple threat for nothing!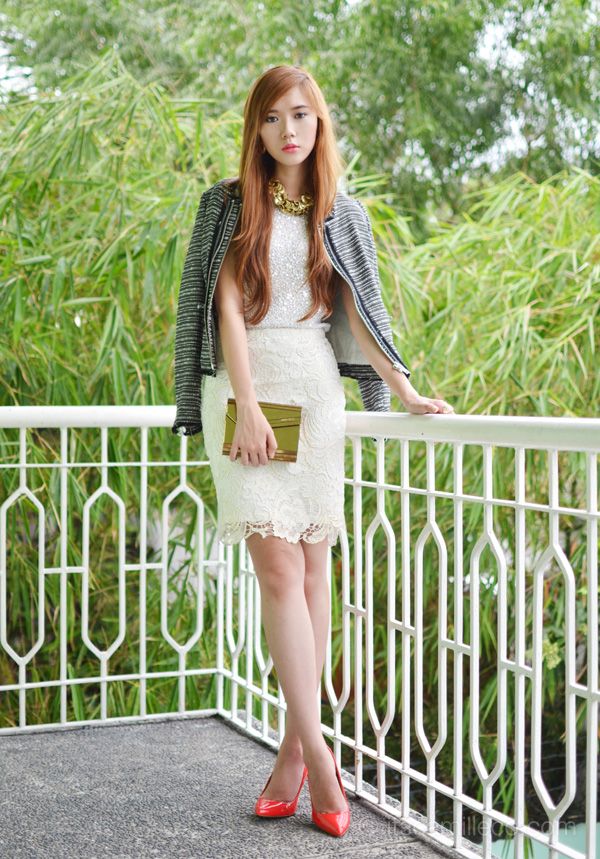 Who would've thought that these 3 textures (tweed, sequins and lace) would work so well together? I actually think this is one of my most put-together looks to date. It's probably one of my favorites too! I just love the sophisticated color palette–ivory, gold and silver, which is also my dream wedding color palette. Just sharing!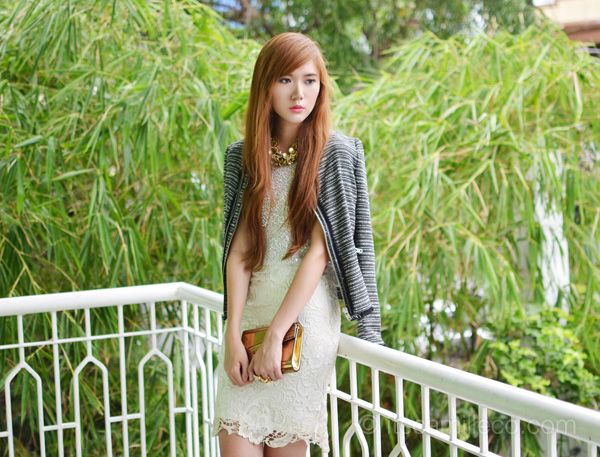 I'm sure it's no secret I'm such a sucker for embellished tops and dresses like this. It's so pretty I don't ever want to take it off! But for hygiene purposes and the top's survival, I won't do that.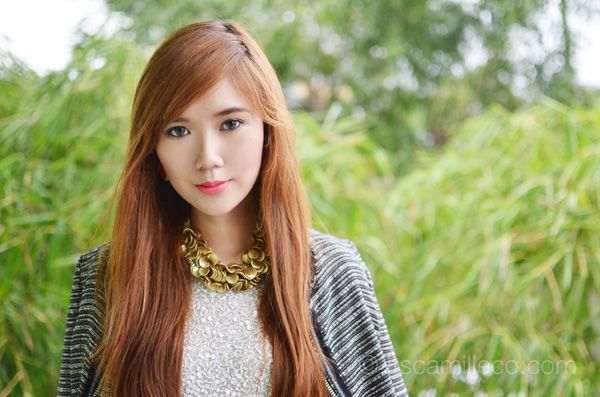 Lately, I also noticed how I've been looking for more and more tweed jackets, which is weird since it's still summer! I just can't help but get attracted to the classic feel of tweed. It's so feminine yet powerful.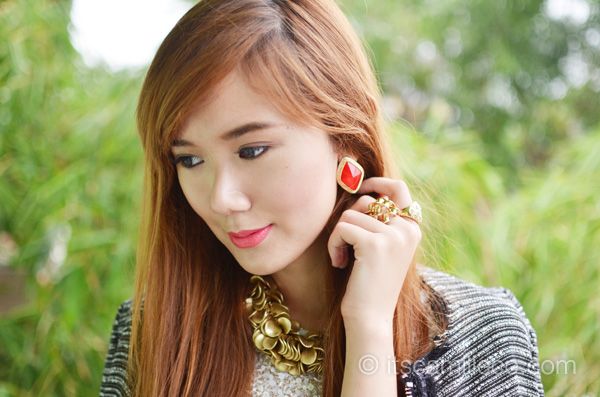 [button link="http://lookbook.nu/look/3721905-Texture" size="small" bg_color="#e5b3b9″ window="yes"]Hypw this look at Lookbook.nu[/button]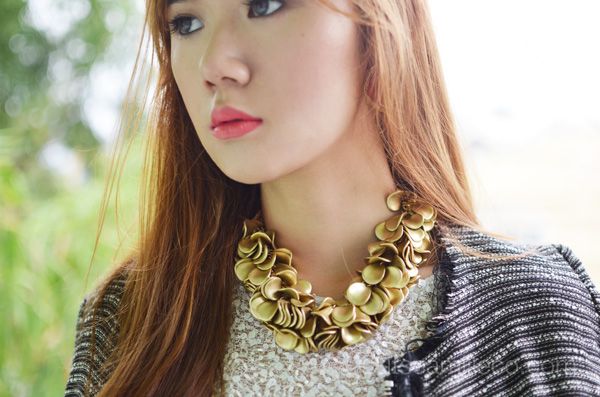 SM Accessories necklace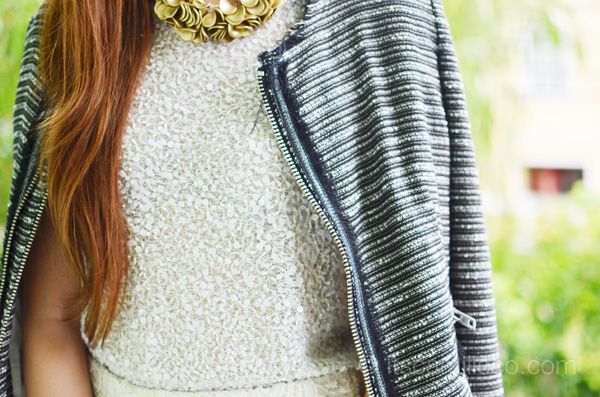 Topshop embellished top | Mango tweed jacket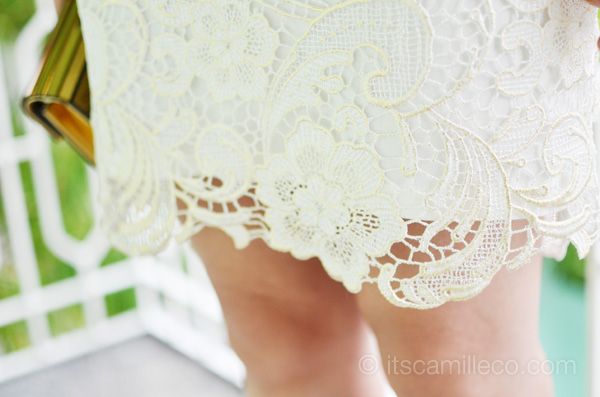 Mango lace skirt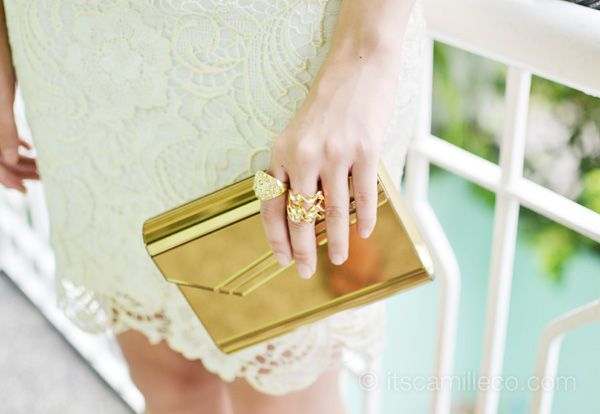 Jimmy Choo bag | SM Accessories rings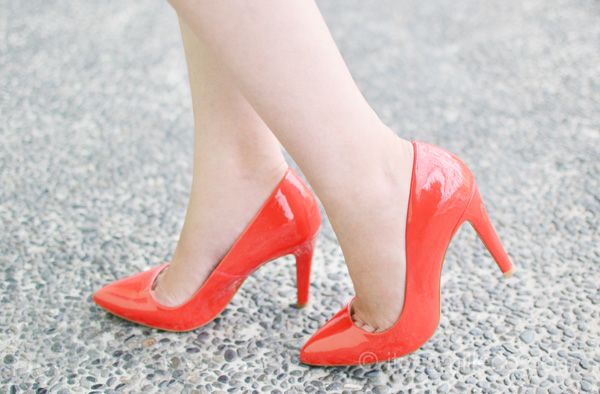 Mango heels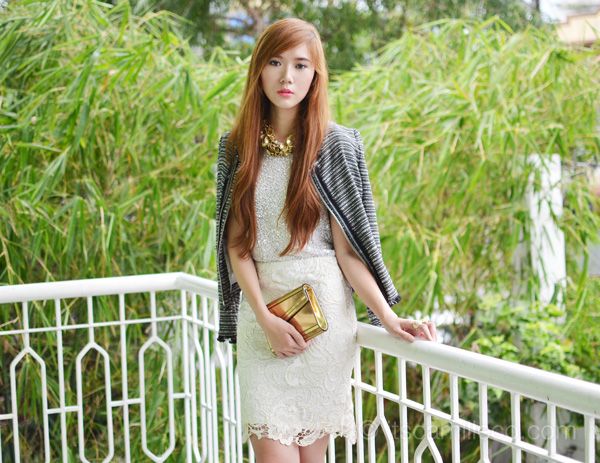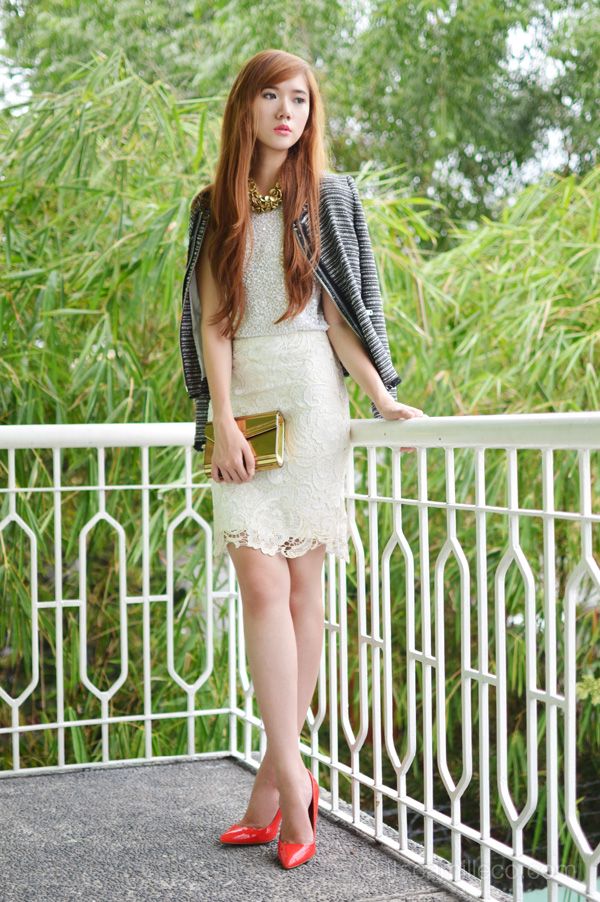 Everything I'm wearing here are available at MOA except for the Jimmy Choo bag. So if you want to get this look, hurry on over to SM MOA! You can take a look at my giant face plastered all over MOA as well while you're at it. As one of SM MOA's style icons, I have been told that my face, along with David's and Tricia's, is already all over the place! Crazy!! Please don't get weirded out as we watch over you shop haha!
Again, the SM MOA end of season sale is until July 15. Get updates and more by liking their Facebook page and following them on Twitter.