I remember when we first arrived at Disney World, Orlando–my first ever Disney experience. We were staying at a hotel within the vicinity for many days so we had all the time in the world to play at Disney World. But since my sister and I were so atat (translation: eager) to get things started, we just had to enter Disney World at once even if it was already nearing night time when we arrived. From what I can recall, at that time, the mascots were already done with their shifts so I only got to meet Cinderella. (See! Vivid memories! You can never really forget your Disney experience!) I really wanted to meet Mickey but he was already done with his shift so someone was just giving out his photos with his autograph on them. That's the photo right there above! It's my first ever keepsake from the trip (not counting the entrance ticket which I also kept). As you can see from the souvenirs I kept, I really treasure the memories I made in that place and in all the other Disneylands I've visited. It really is the most magically place in the world! No other place can make you feel this happy and carefree. It brings out the kid in everyone!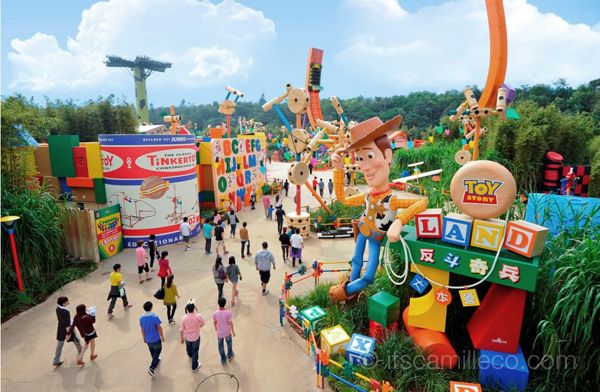 Fast forward to now, as I've mentioned, I'M VISITING DISNEYLAND AGAIN! Yipeeeeeeee! The great people over at Hong Kong Disneyland have invited me to visit the well-loved theme park. Actually. I've been to Hong Kong Disneyland before when it first opened. That's such a long time ago though, so I can just imagine how much it has changed! I'm most excited about visiting it's 2 latest additions to the theme park, namely Toy Story Land (pictured above) and Grizzly Gulch (pictured below). I've heard so many great things about them I'm already getting butterflies in my stomach as I type this! Hong Kong Disneyland is actually the only Disney theme park in Asia that has Toy Story Land and the only one that has Grizzly Gulch all over the world!!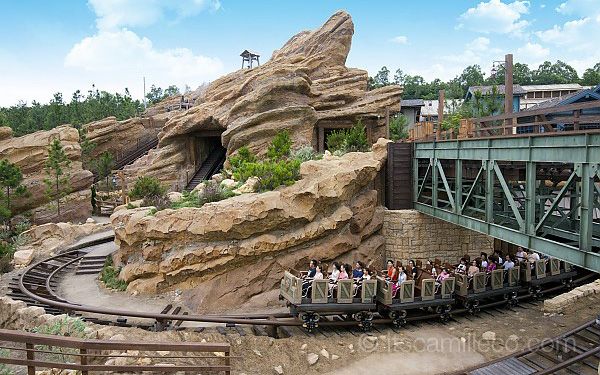 AHHHHHHHH I'M SO PSYCHED!!!!!