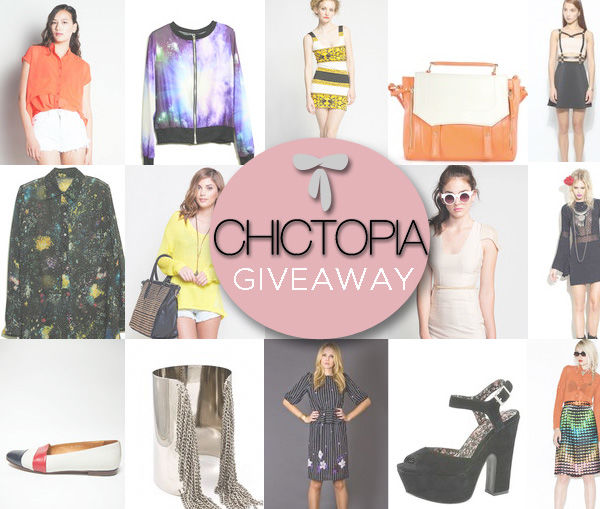 The giveaways keep coming! This time it's from our lovely friends over at Chictopia. I'm sure you all know what Chictopia is. It's actually the first ever online fashion community I joined. (View my profile here.) Apart from allowing it's members to post outfit shots, Chictopia also has an online shop where members can purchase items from various sellers called Shop Chictopia. For this giveaway, ONE lucky winner gets to pick out any item from Shop Chictopia as his/her prize. Exciting, right?
Here's how you can join:
Follow me on Twitter, Bloglovin' and Fashiolista. If you don't have these accounts, it's easy to make one!
LOVE my photo here by clicking on the red heart.
Tweet this: "I want to win the giveaway from Chictopia at https://itscamilleco.com ! #ItsCamilleCoGiveaways"
Leave a comment below with your name and Twitter name. No multiple entries please.
This giveaway is open to everyone. Deadline for entries is on August 29, 2012, 12:00 noon, local time (GMT +8). Winner will be chosen via Random.org and announced through my Twitter. Good luck everyone!