After 2 full days at Hong Kong Disneyland, we decided to go to the city and squeezed in a few shopping before flying back to Manila. I was still very much in summer mode so as you can see, I'm brighter than the sun!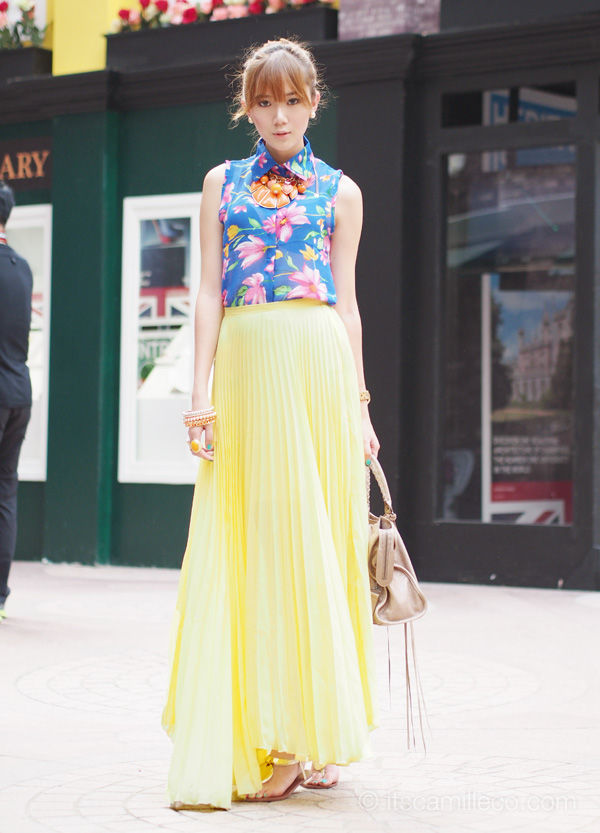 [button link="http://lookbook.nu/look/3894236″ size="small" bg_color="#e5b3b9″ window="yes"]Hype this look at Lookbook.nu [/button]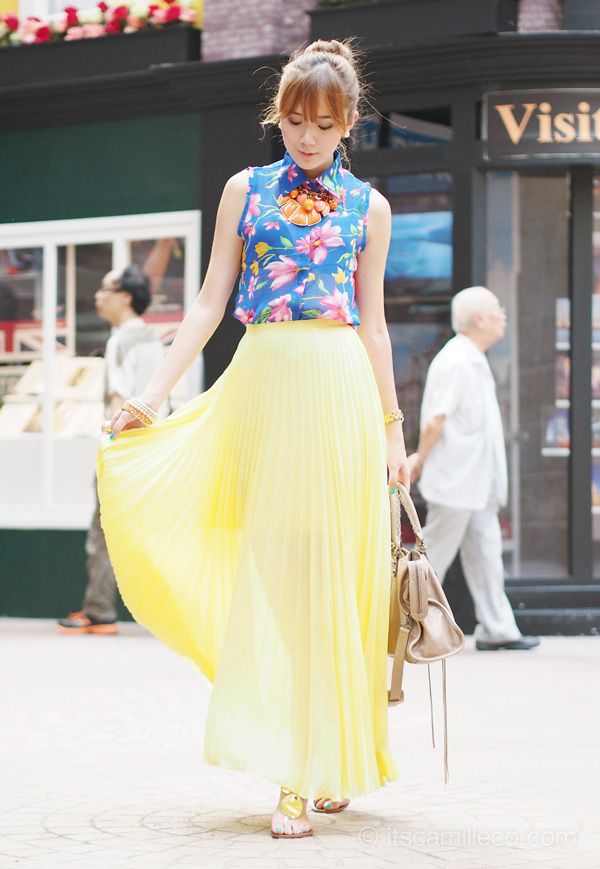 This is hands down my favorite maxi skirt so far. I just love its lemon yellow color and sunburst pleats. The pleats on my skirt make it extra pretty especially when I move.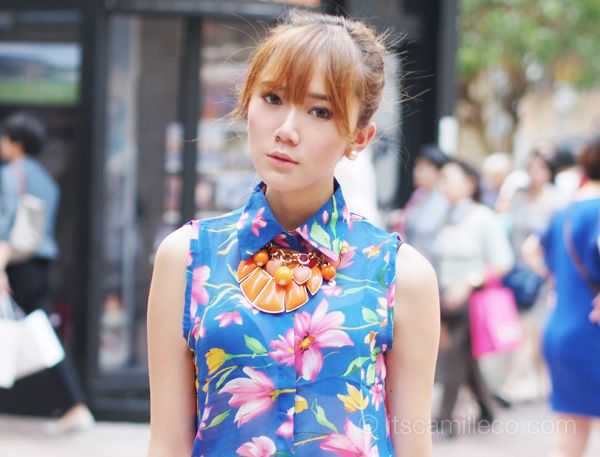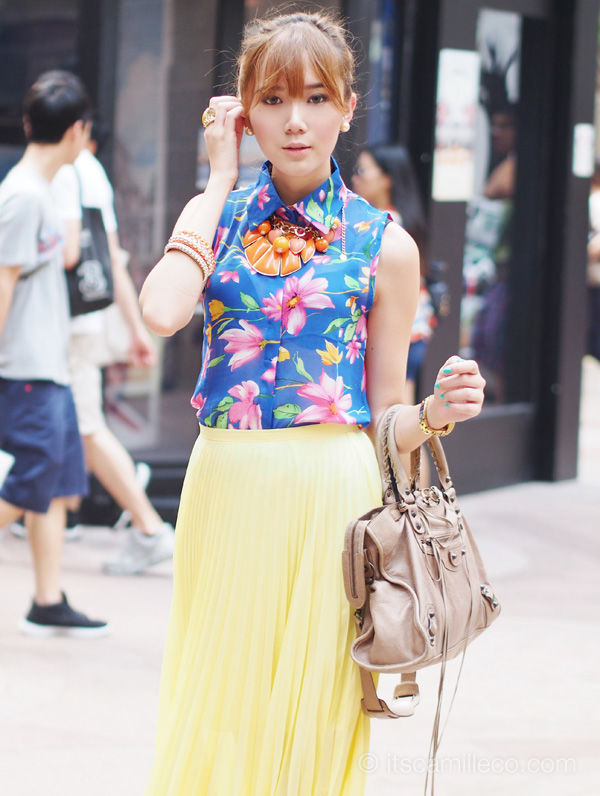 Monkee Business top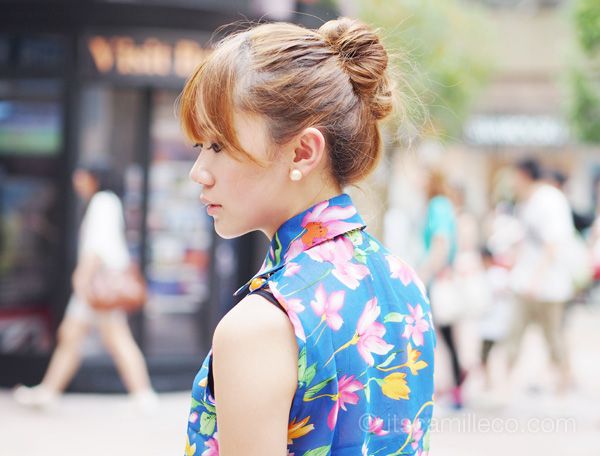 Goody elastics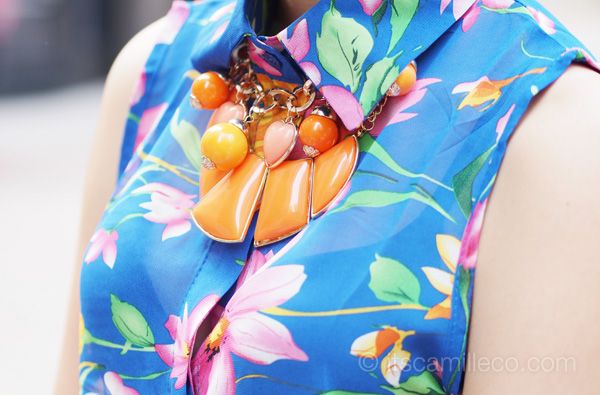 SM Accessories necklaces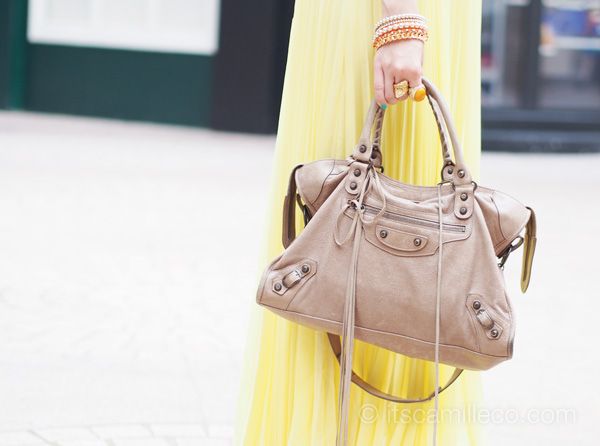 Yhansy bangles | Balenciaga bag | SM Accessories rings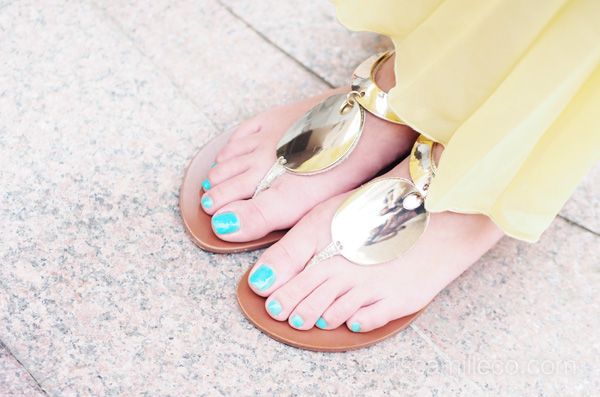 Aldo gold sandals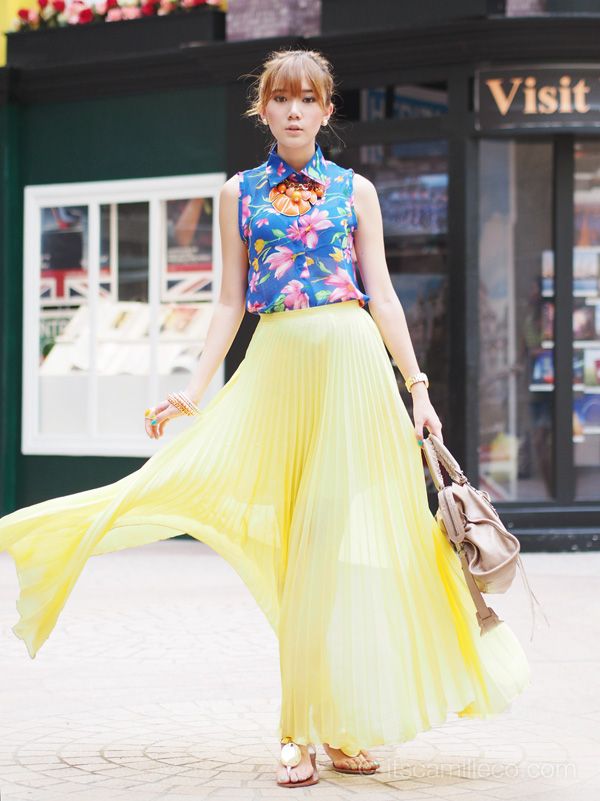 Jovonna London maxi skirt
Thanks to Patrish for capturing this photo! See? Isn't my skirt so pretty?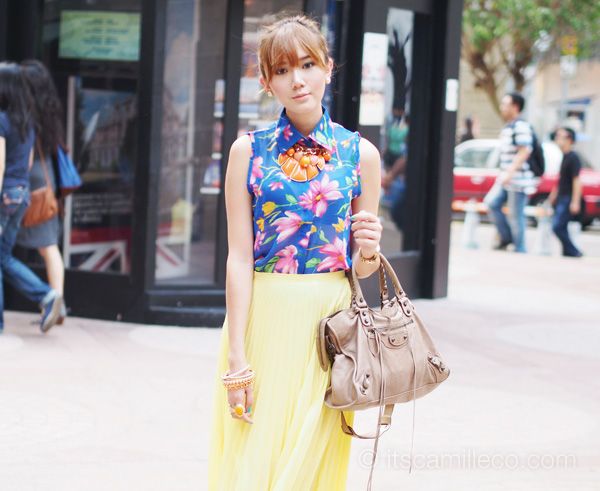 P.S. I hope you can help me spread the word about my NYFW entry. I really want to watch New York Fashion Week and bring a reader with me too! Please help me gather votes! If you haven't voted or "LOVED" my photo here, I hope you do so! :) Make my dream come true!