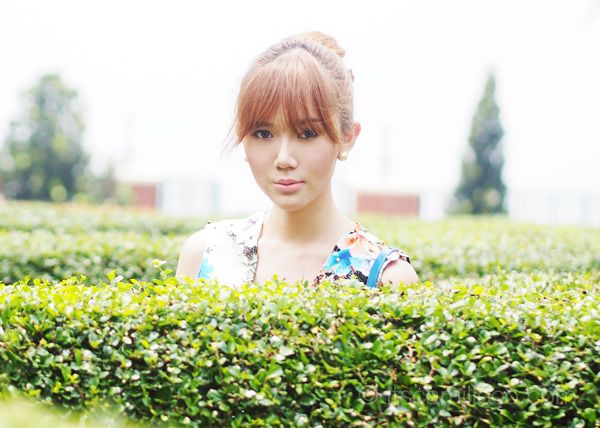 Trapped and lost in a maze? Well, not really. Maybe if I look hard enough, the Queen of Hearts will appear. What do you think? No? Way to burst my bubble guys, way to burst my bubble. Pfft.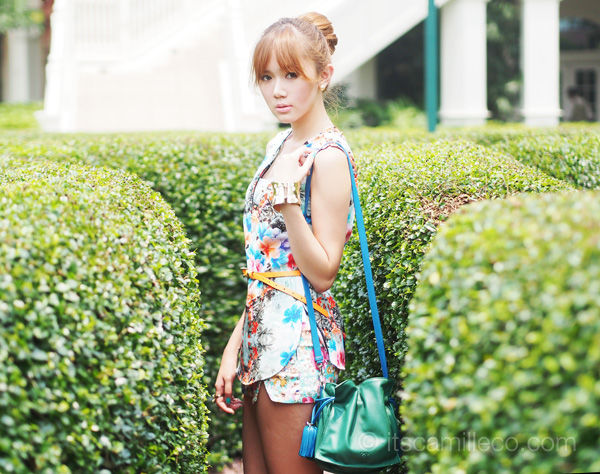 If you're wondering where I took these look shots, these were taken on the 2nd day of my short stay at Hong Kong Disneyland 2 weeks ago. There's this really beautiful garden outside the Hong Kong Disneyland Hotel with a maze in it. If only our parks had this, I'd take look shots there everyday!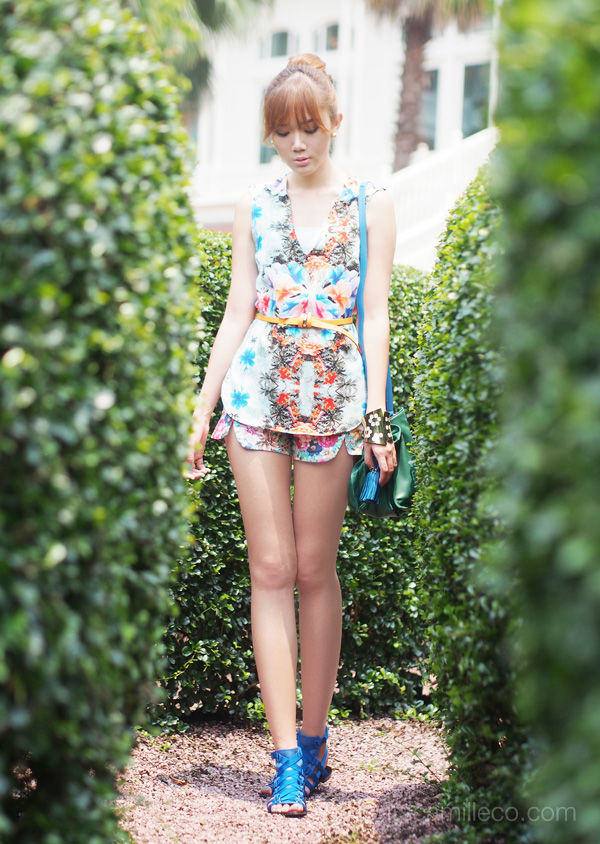 I still can't get over how perfect this backdrop is for my floral on floral outfit. I was actually planning to wear a jumpsuit on my 2nd day but when I was packing for this trip, I couldn't find any that suited my summery mood so I decided to fake it. To fake a jumpsuit, just get similar prints and pair them with each other!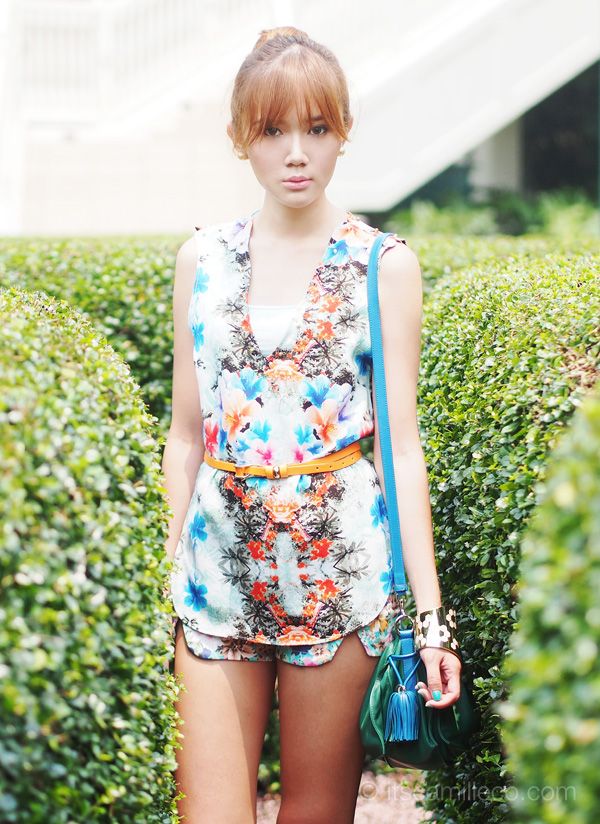 My favorite detail of this outfit? The cute cut of my shorts' hem. I don't know why I like it so much. I can't quite put it.
I kept my accessories simple. I'm going to a theme park anyway so the less accessories, the less hassle. The bright colors of my outfit more than made up for my minimal accessories.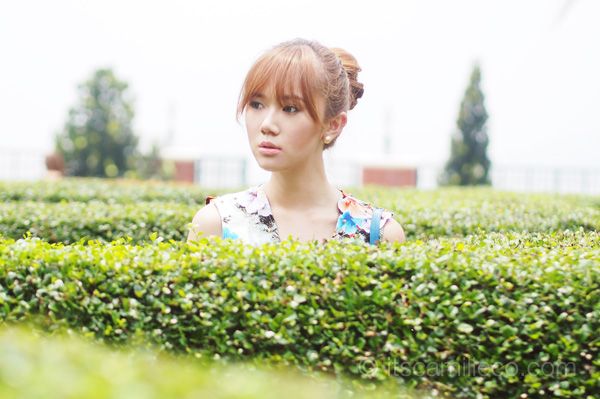 Goody elastics (hair)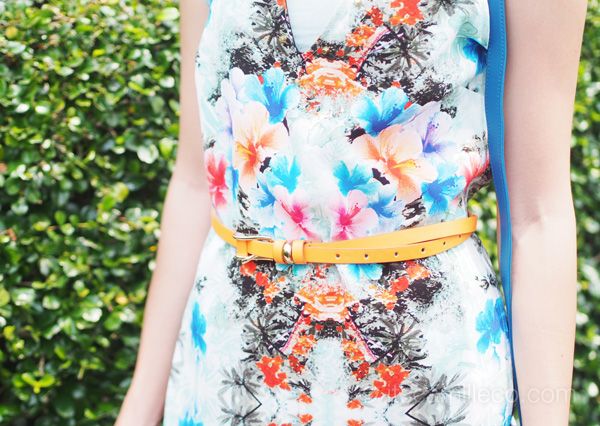 Zara top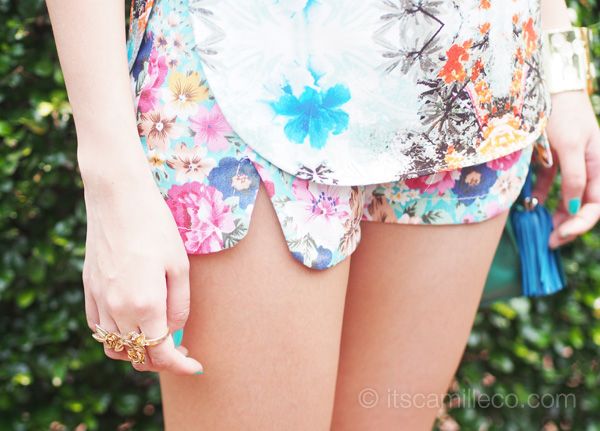 Happy Boon shorts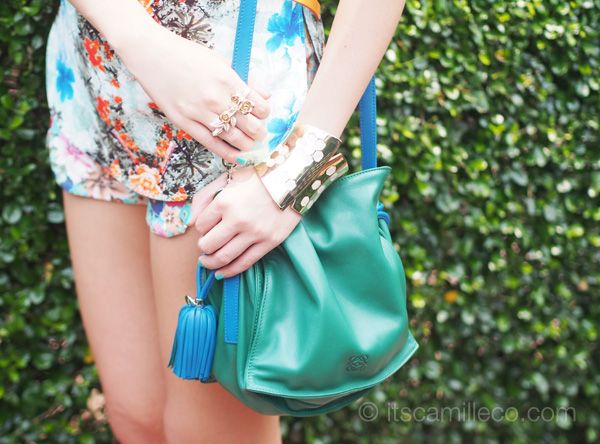 Loewe bag | House of Thrifted cuff | SM Accessories ring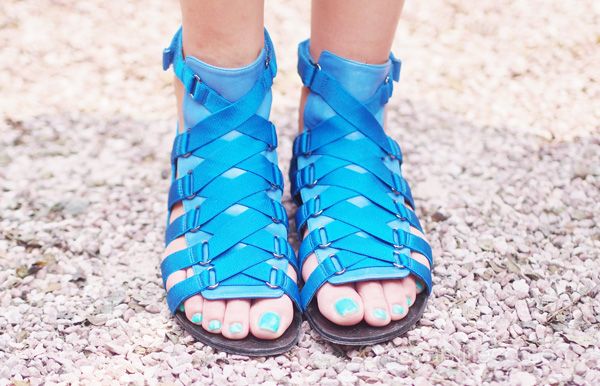 Stella Luna sandals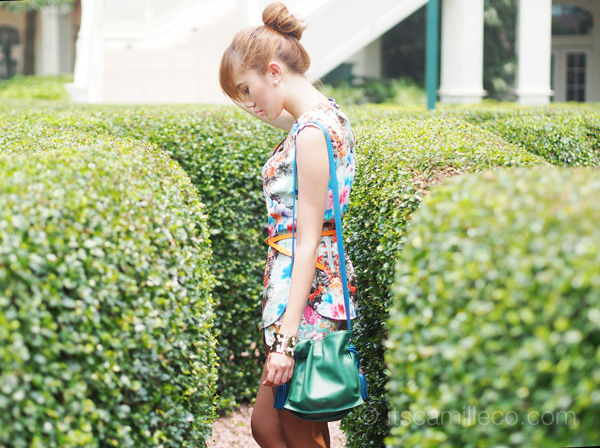 [button link="http://lookbook.nu/look/3886758-Garden-Maze-WIN-A-TRIP-TO-NYFW-WITH-ME" size="small" bg_color="#e5b3b9″ window="yes"]Hype this look at Lookboo.nu[/button]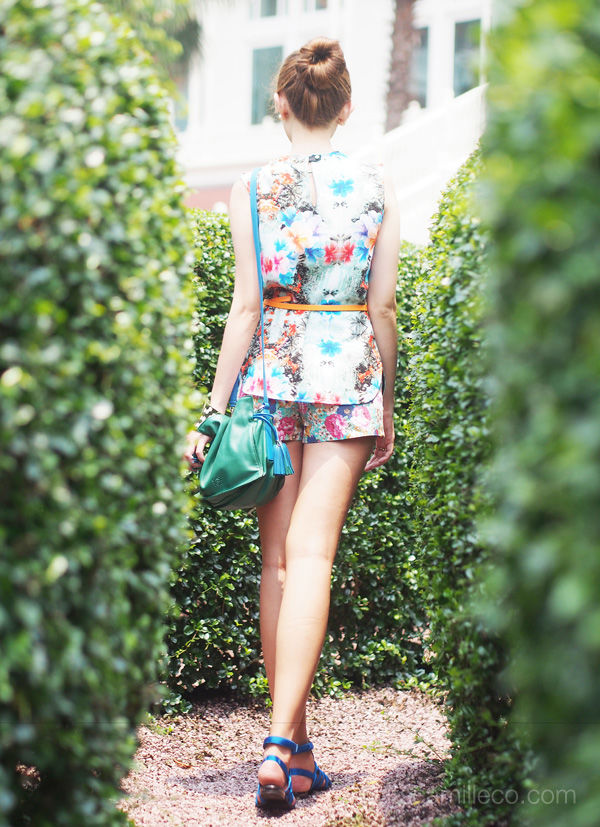 For those wondering, the camera I used for my entire stay at Hong Kong Disneyland was my Olympus OM-D EM5. Yes, that tiny little thing produced these amazing shots! I'm completely in love with it. Seriously.
P.S. Don't forget to vote for me and get the chance to go to NYFW with me here! All you have to do is "LOVE" my photo, "like" Revolve clothing and tweet about the contest! CLICK! :)