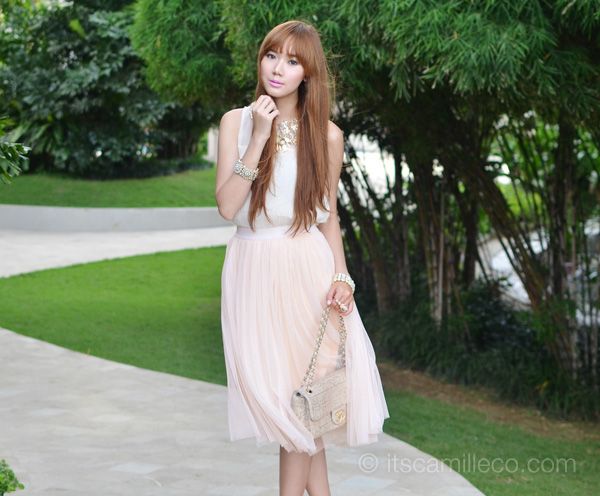 Don't I look so ladylike? Chiffon and tulle in pastel colors with a little sequins and pearls here and there. I felt like twirling around like a little ballerina!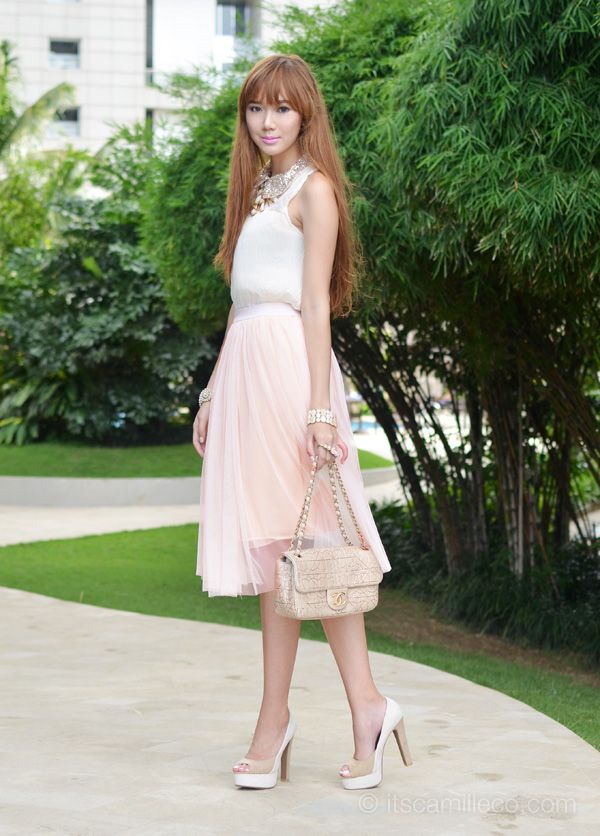 [button link="http://lookbook.nu/look/3924056-Lady" size="small" bg_color="#e5b3b9″ window="yes"]Hype this look at Lookbook.nu[/button]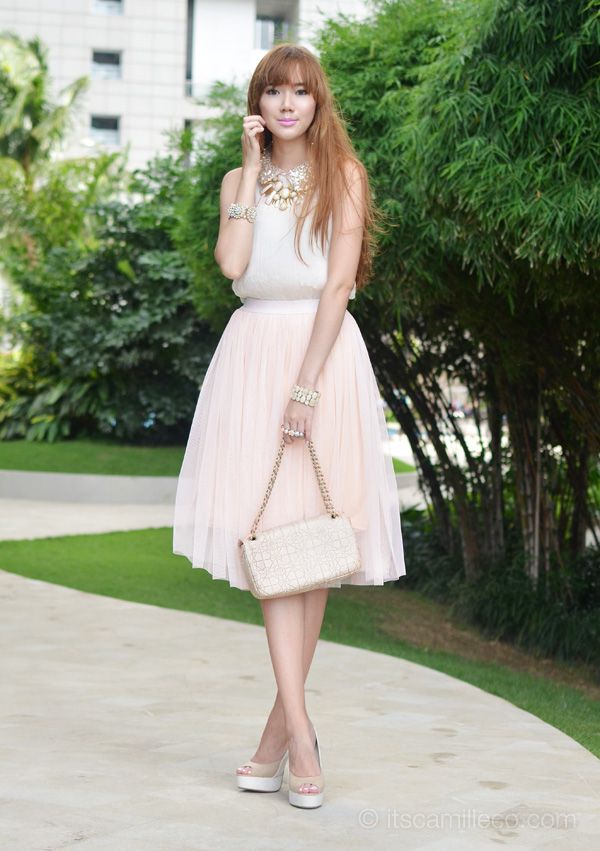 WAGW tulle skirt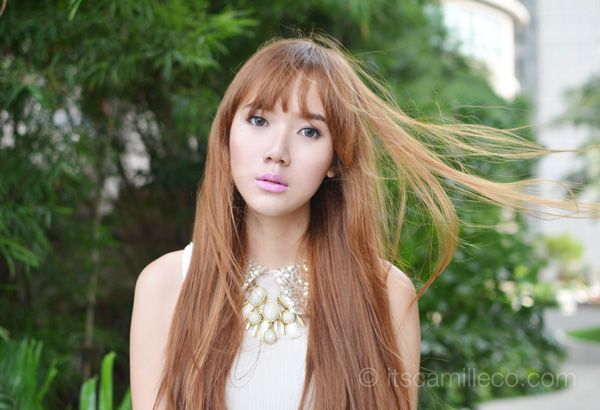 Eazy Fashion pleated chiffon top with sequined collar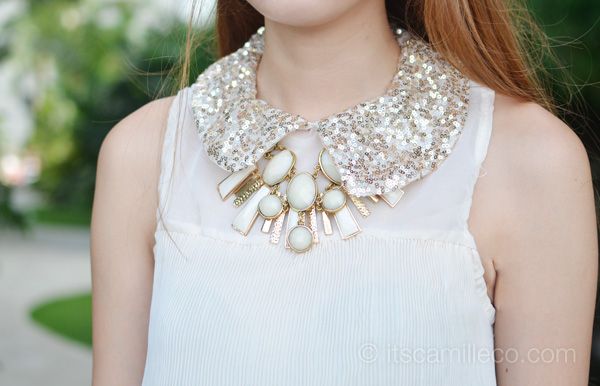 Love Eyecandy necklace (top) | Mia Casa necklace (bottom)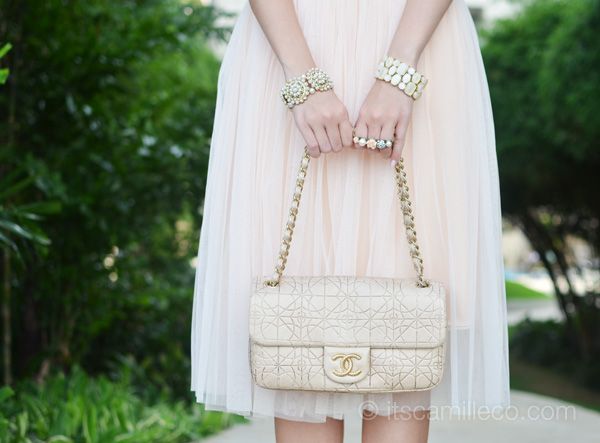 Chanel bag | Eazy Fashion connector ring | Forever 21 pearl bracelet | Cole Vintage bracelet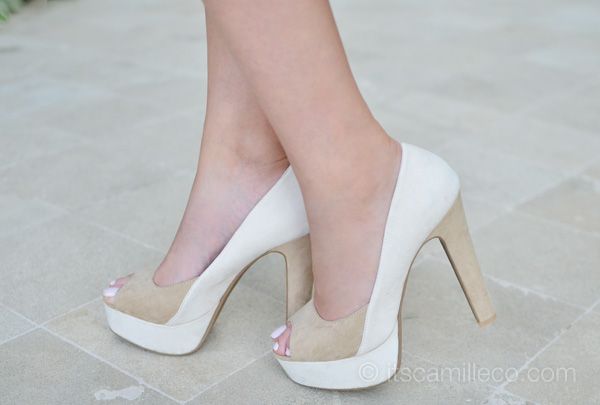 Sugarfree shoes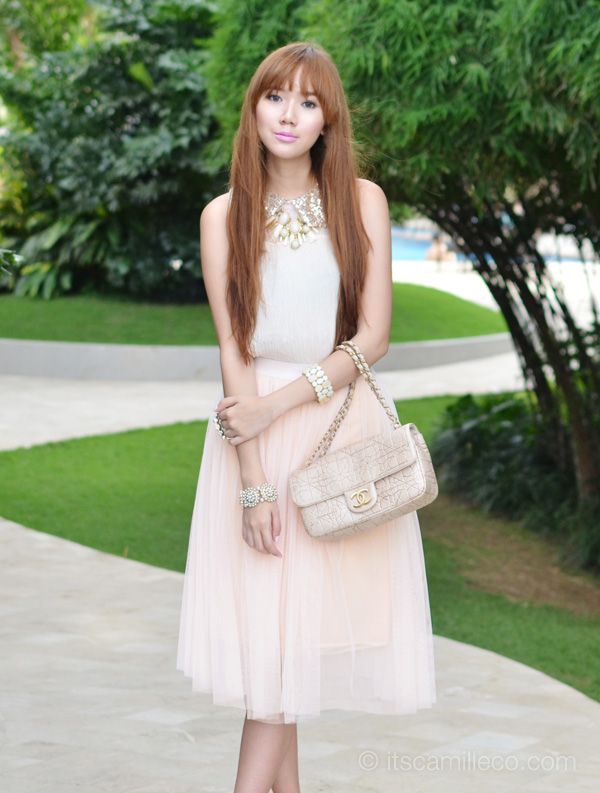 P.S. I'm still asking for your votes/LOVE! :) If you haven't voted for me yet or if you have friends and family you can still force into voting (har har), please head on over to this page and hit the "LOVE" button to send me to New York Fashion Week. The photo with the most votes/LOVES wins! If you want to come with me, you can also follow steps number 2 and 3. You'll never know!
P.P.S. Have you joined my giveaways? I'm currently throwing 2 international giveaways and 1 local. Let's spread the love! Join now! :)