I'm wearing Emoda again! I've already raved about it here before. It's a really nice Japanese brand for ladies' fashion and it now has a global online store. FINALLY!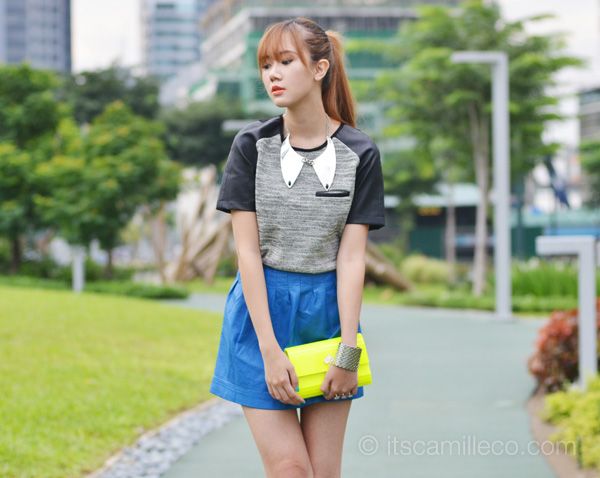 If you've read my previous post wherein I was wearing Emoda, you can probably already tell Emoda's design aesthetic. Their designs are always sleek and streamlined but trendy at the same time. They make use of different materials and cuts to take their designs from simple to bold.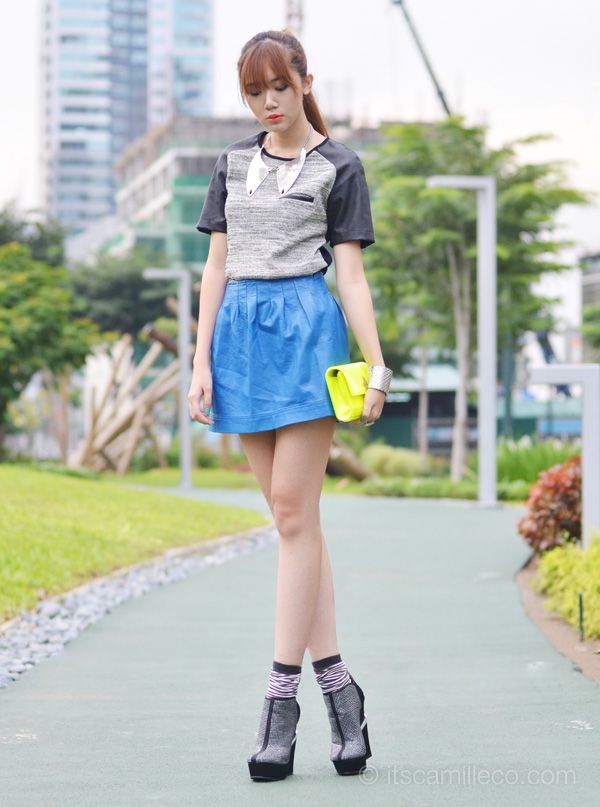 What I really love abut Emoda is how versatile all their items are. Yes, they're trendy but not TOO trendy that you can only wear them once or twice. Their items are key pieces that I can see myself wearing over and over again for years.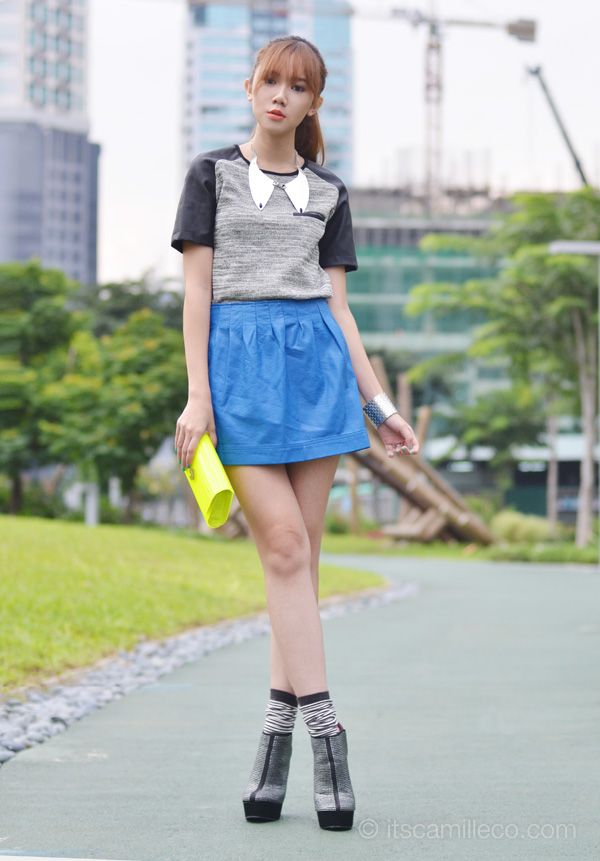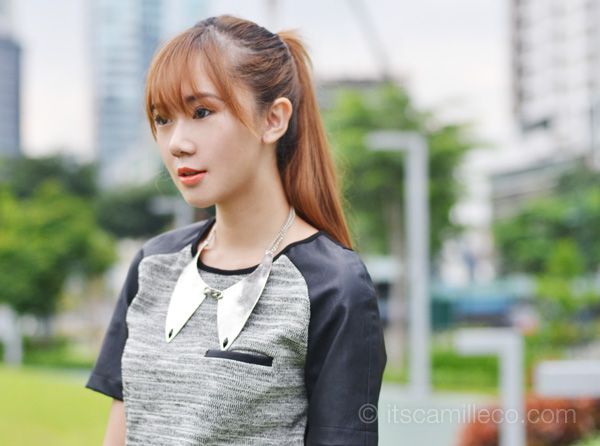 The top I'm wearing here is a perfect example. It's simple but striking because of the interesting mix of materials of leather and some sort of textured knit fabric. It's silhouette is boxy rather than fitted which makes it look edgy and masculine–just the way I like it!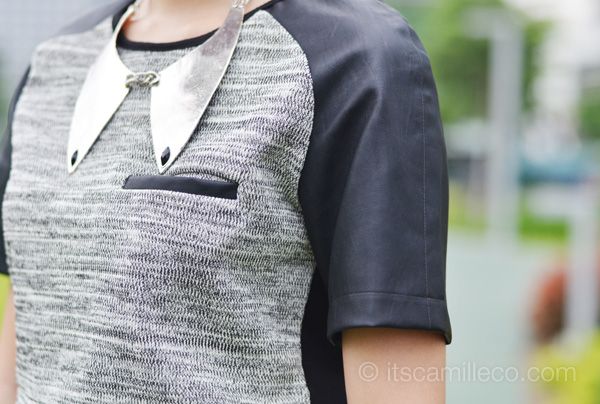 As you can see, this top is far from outrageous. It's something most people won't shy away from and can actually pull off. You see, Emoda's pieces are like this. They're always on point but very much relate-able. They're very versatile too! In fact, I can already think of a number of ways to style this top, I'm sure you can too!
For now, I went all matchy-matchy by pairing this top with another leather item. My leather skirt's electric blue color breaks the monotony of my black and white ensemble really well, don't you think? It's a nice surprise!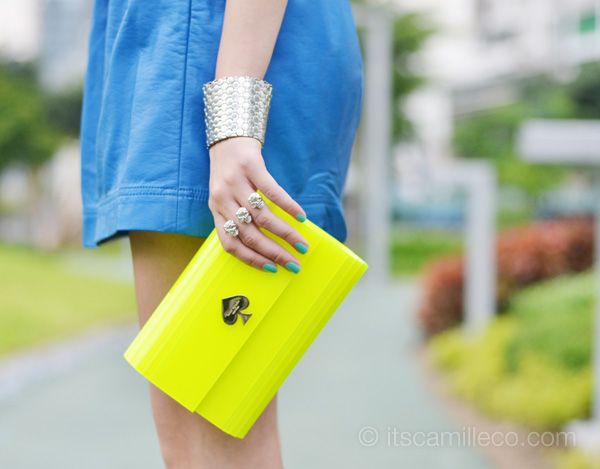 You know me! More surprises!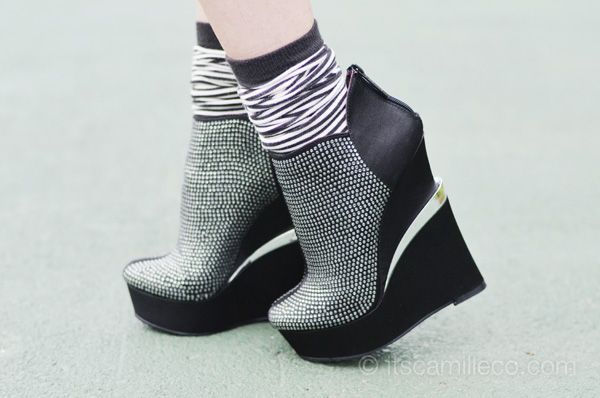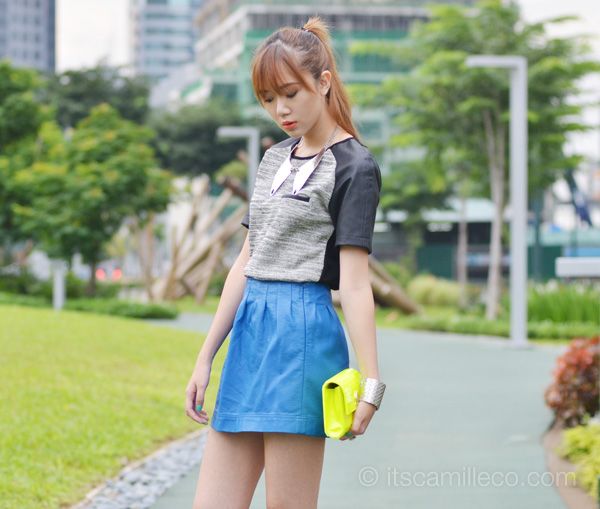 [button link="http://lookbook.nu/look/3916640-Mixed-Material-3-GIVEAWAYS-ON-MY-BLOG" size="small" bg_color="#e5b3b9″ window="yes"]Hype this look at Lookbook.nu[/button]
How about you? How would you still this top? Have you shopped at Emoda already? LIKE Emoda on Facebook here.
(To find out what other brands I'm wearing here aside from Emoda, just click the button above to get redirected to my Lookbook page.)
P.S. We still have more than a week to go to catch up! I'm no longer keeping my hopes up but as I always say, it's worth a try. Please please please keep voting/"LOVING" my photo here to send me (and possibly yourself too) to New York Fashion Week. It would mean the world to me to watch it, especially as a young designer. Let's watch it together! Fingers crossed!