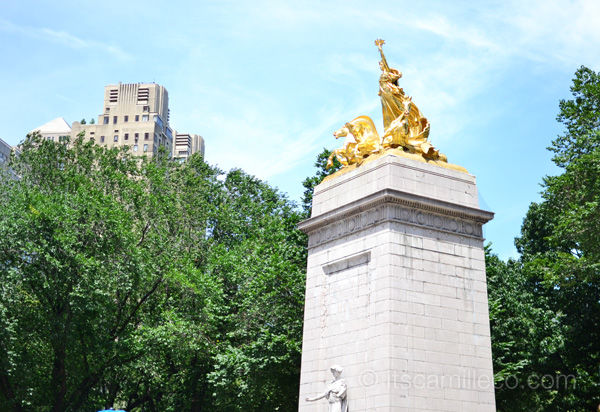 Guess where I went? Before starting a full day of shopping (again), I dragged my mom to Central Park to take a few photos for my blog. I think I've been here when I was a kid but I don't really remember. I wish we have parks like this in Manila! Central Park is HUGE.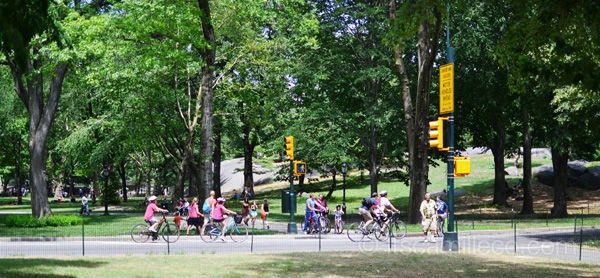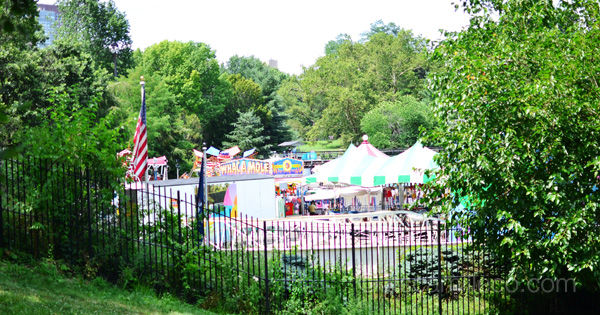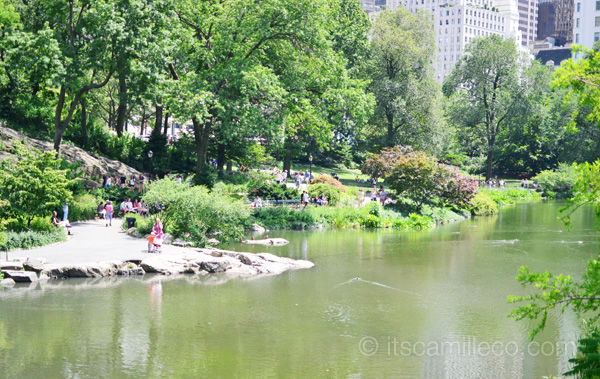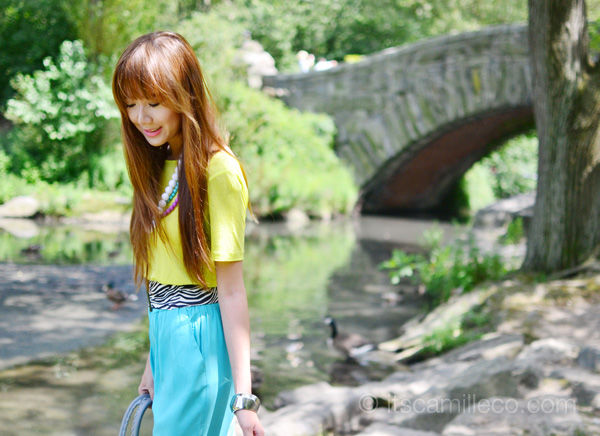 What I wore–blindingly bright summer colors! New York was scorching hot last month. I was really feeling the summer season! I wanted to make the most out of it because the rainy season has already arrived in Manila.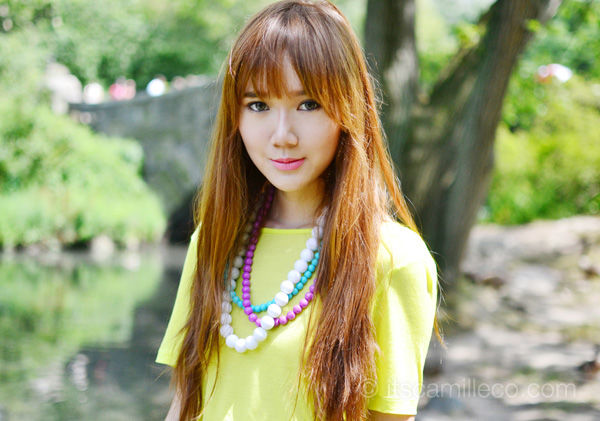 With a colorful outfit like this, I'm quite hard to miss haha! While shopping at Barneys, there's even a lady who pointed me out to her husband/boyfriend to prove how pretty color blocking is. Why thank you, lady. She must've thought I couldn't understand English since she didn't really make an effort of lowering her voice as I shopped for pretty shoes nearby. From what I gathered (har har, eavesdropping), she wanted to buy these pretty bright green heels and her husband/boyfriend was wondering how or where she can wear them. Pfft. Men.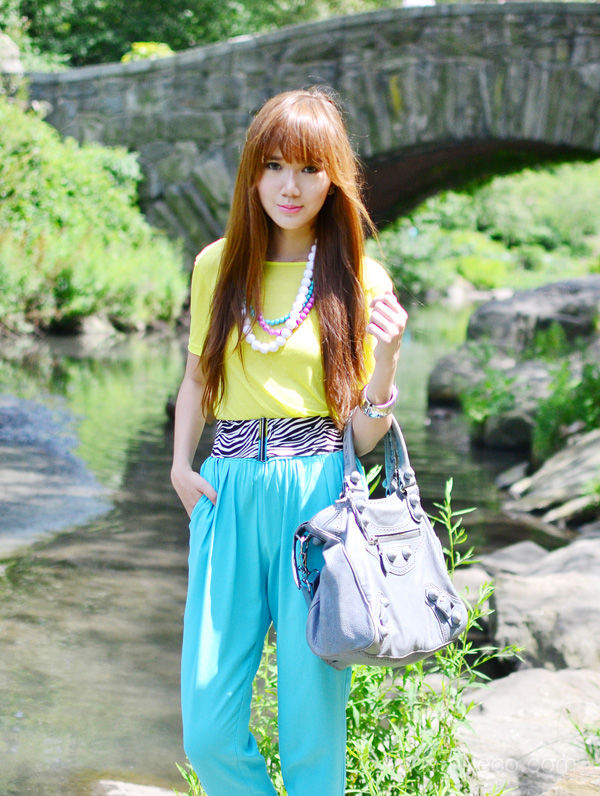 [button link="lookbook.nu/look/3842615-Madison-5th" size="small" bg_color="#e5b3b9″ window="yes"]Hype this look at Lookbook.nu[/button]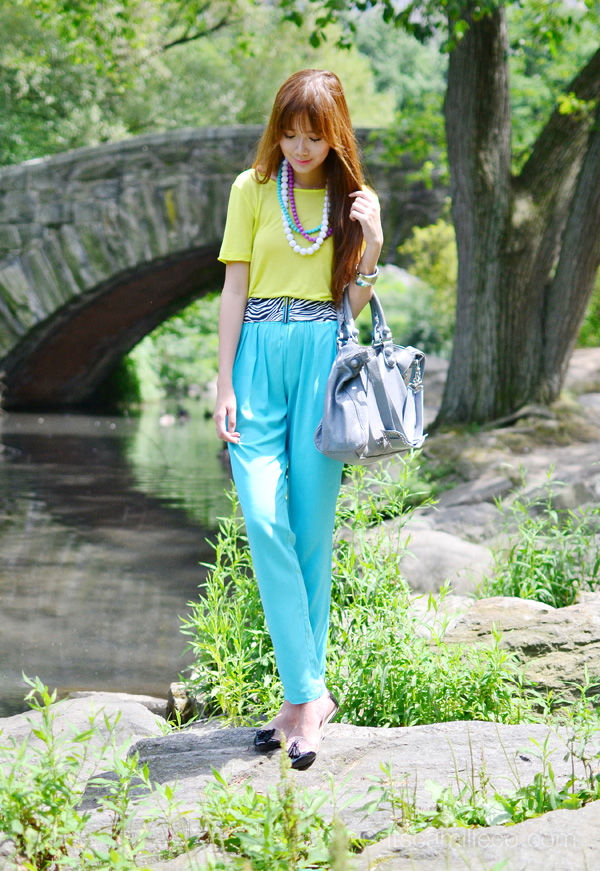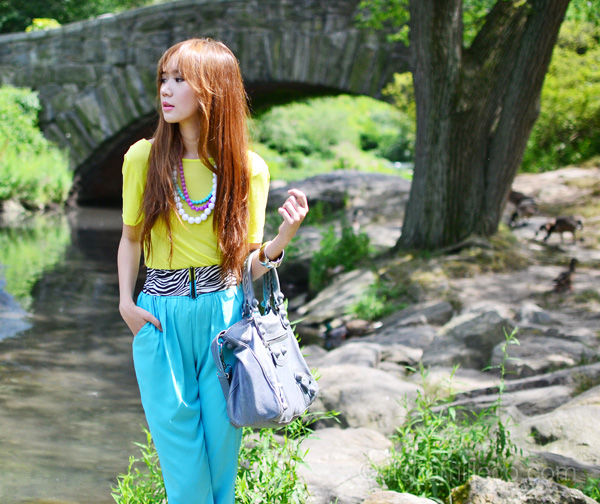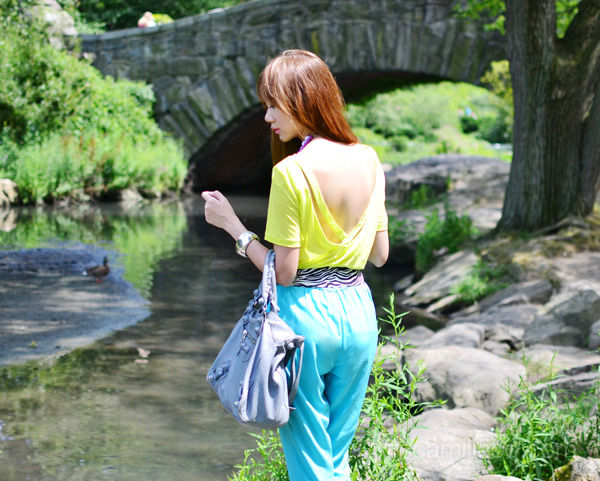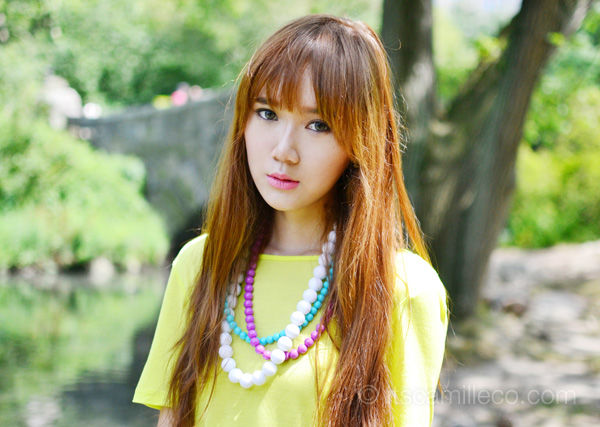 Zara top
Extreme Finds necklace
SM Accessories cuff | Balenciaga bag
ZARA belt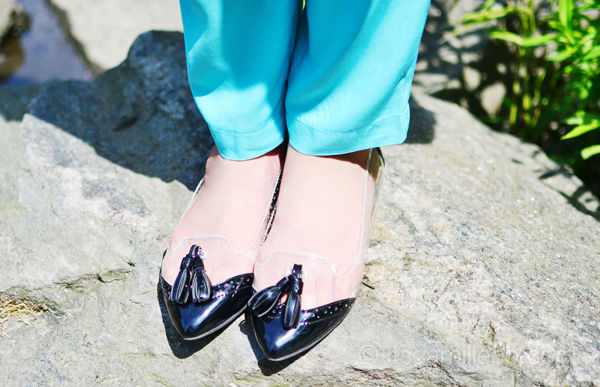 Puzzle (I.T.) flats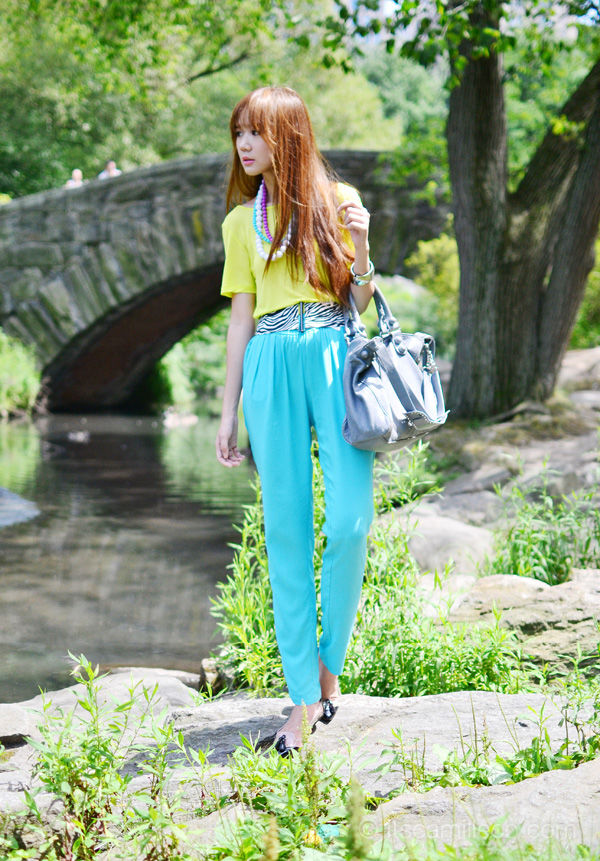 H&M pants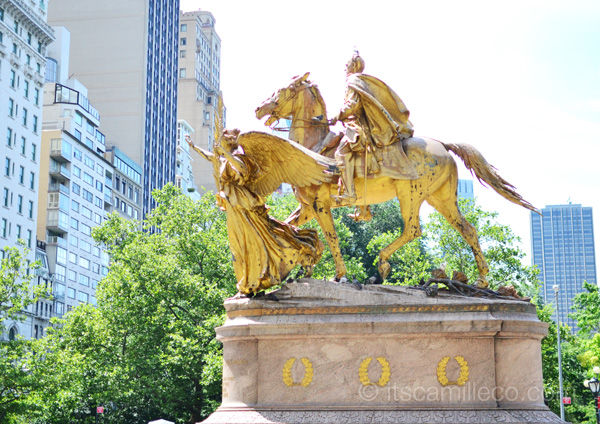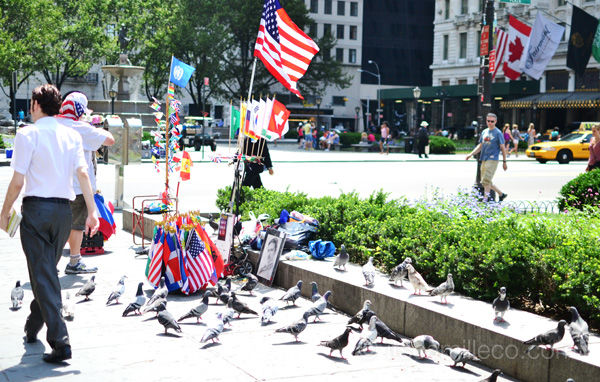 After a quick stroll around the park, it was finally time to shop again!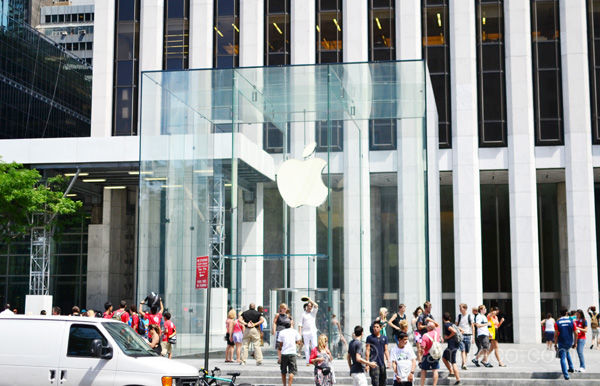 Looky, the prettiest Apple store I've seen so far!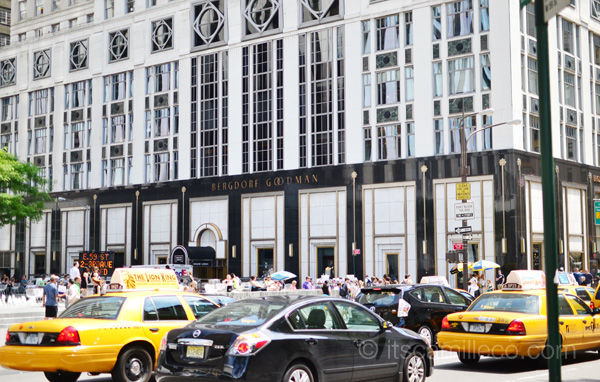 My goal: to visit all the major department stores. First stop, Bergdorf Goodman.
Other stores we visited were Lord & Taylor, Bloomingdales, Henri Bendel, Saks and my favorite, Barneys. It was really good timing that we were there on the 4th of July. So many brands were on sale! ATTACCCCCCKKKKKKKKKK!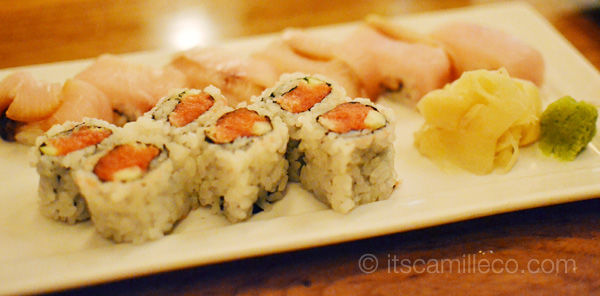 Of course, like in most of my travel posts, let's not forget the food. We looked for a restaurant around the Hell's Kitchen area after our full day of shopping. I was craving for Japanese (my favorite cuisine) and Google recommended Blue Ribbon Sushi Bar & Grill.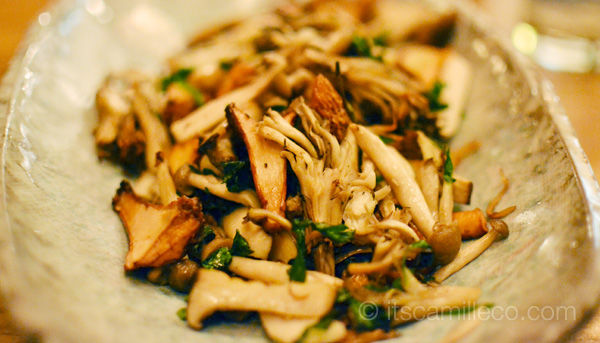 I looooooove Japanese mushroom dishes. This one is really good!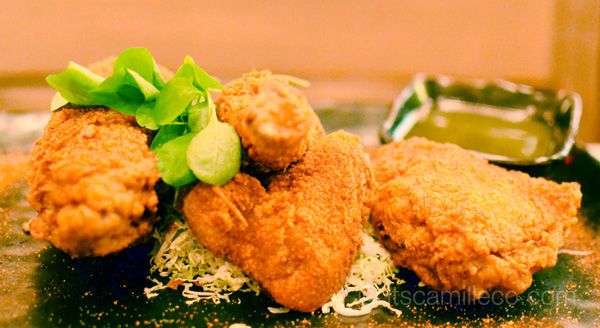 Care for some chicken? The wasabi gravy sauce is really delicious!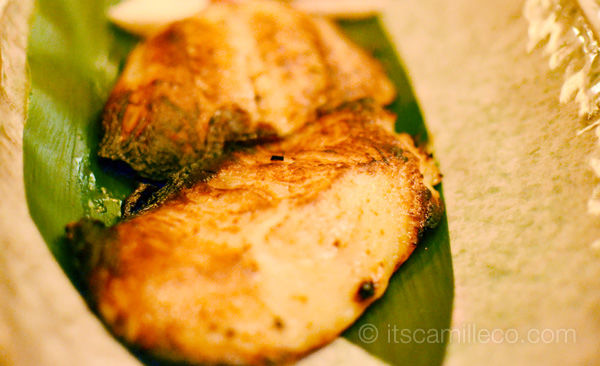 How about some gindara?
Now, I'm sure I left you craving for Japanese. :)