It's been a long time since I last held a giveaway. Don't worry, they're coming! Let's start with another one from one of my favorites, SheInside.com.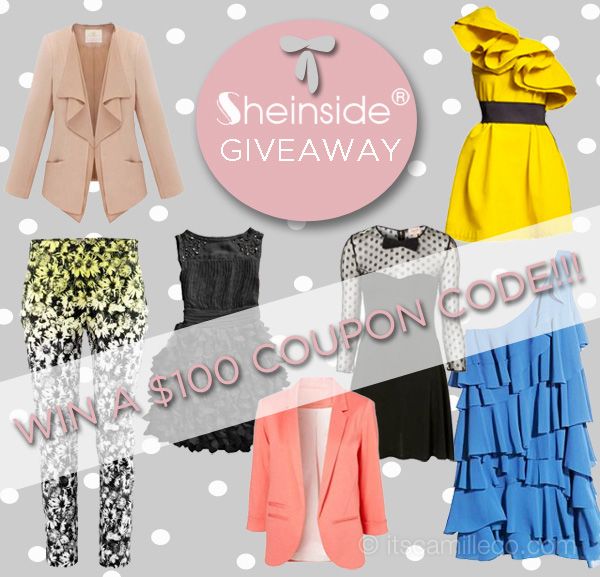 So what's the prize? SheInside.com is giving away a $100 coupon code to 1 lucky winner! Imagine how many items you can buy with that! Ready to submit your entry? Here's how you can join:
Follow me on Twitter and Bloglovin'. If you don't have these accounts, it's easy to make one!
Register on Sheinside.com. Click this link to register.
Comment on this post with your name, twitter name and email address you used to register.
Tweet this: I hope I win the $100 coupon from SheInside.com at https://itscamilleco.com! #ItsCamilleCoGiveaways
This contest is open to everyone! Both foreign and local readers are eligible to join. Deadline for entries is on August 12, 2012 at 11:59PM. No multiple entries please. As usual, winner will be chosen via Random.org and announced through my Twitter. Good luck everyone!