So how did I spend my fourth of July in New York City? I met up with my dear friend from high school, Carol, who is now based in New York. She wanted me to see the rest of New York, outside of Madison and 5th. I really love it whenever I have friends from abroad who can show me around the city. Nothing beats exploring a foreign city through the eyes of a local.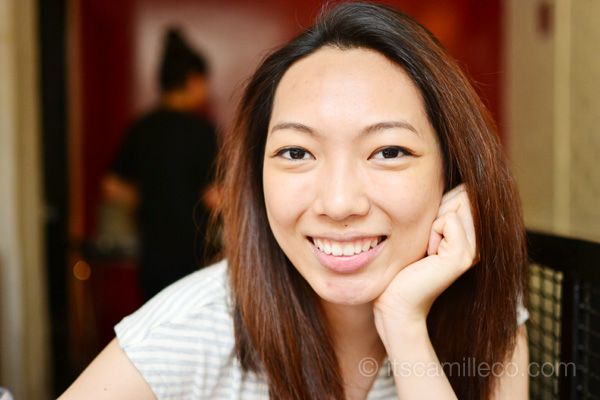 Meet Carol. Our first stop? Brunch at Essex, downtown New York. I had no idea brunch was so popular in New York! Most brunch restaurants here have such long queues and people still wait in line! According to Carol, it's because New Yorkers like to brunch, especially with mimosas on the side. I can see why. I love it too! I can get used to this.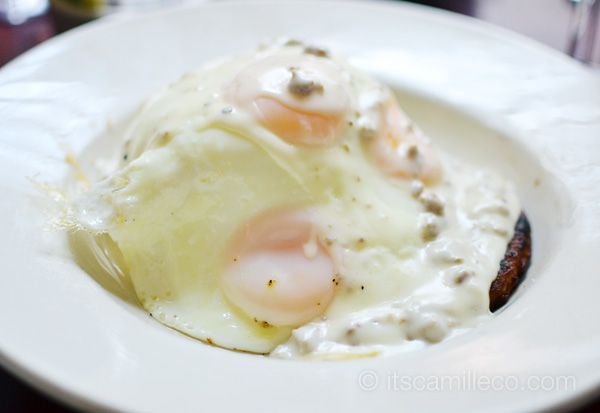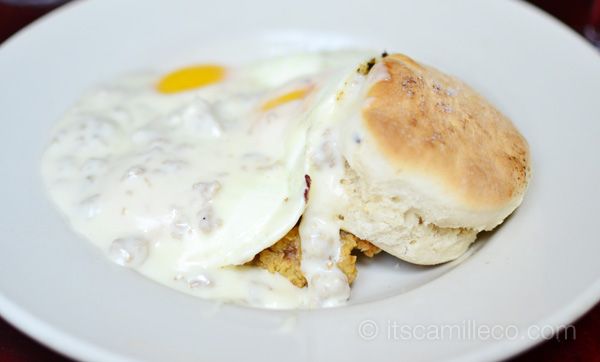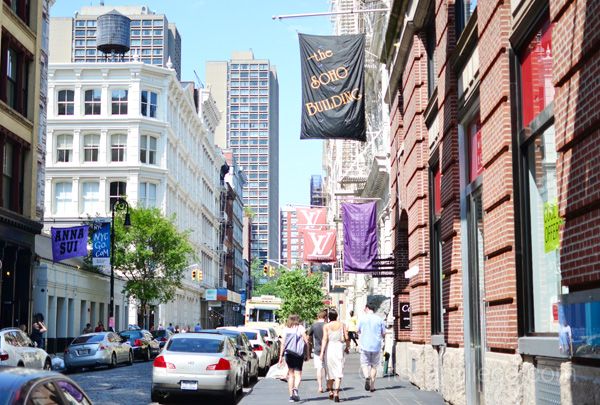 Now that we're all fueled up and ready to go, Carol brought me to SoHo, where so many hip stores are located. I love the instant artsy vibe I got from this place.
Look at the cobblestone streets. Aren't they lovely?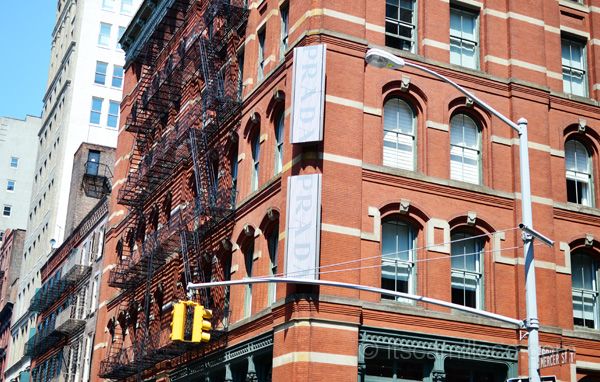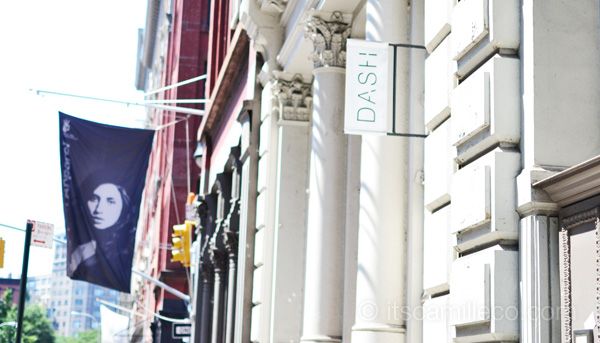 Looky what I saw, I kept up with the Kadashians haha!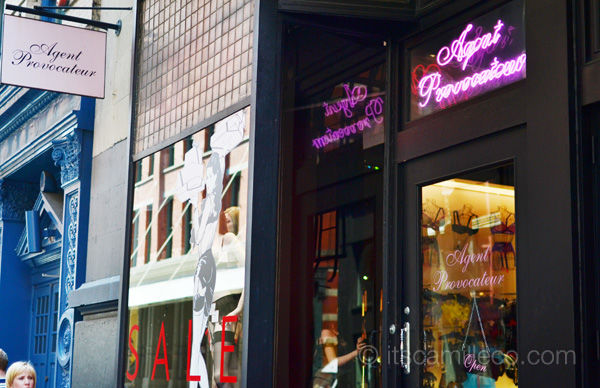 Lingerie, anyone?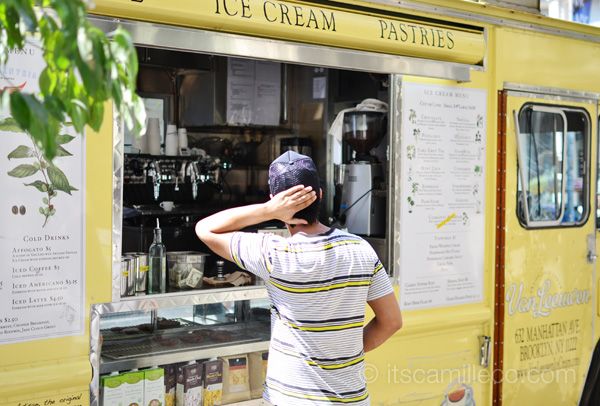 Ice cream to fight the insanely hot weather.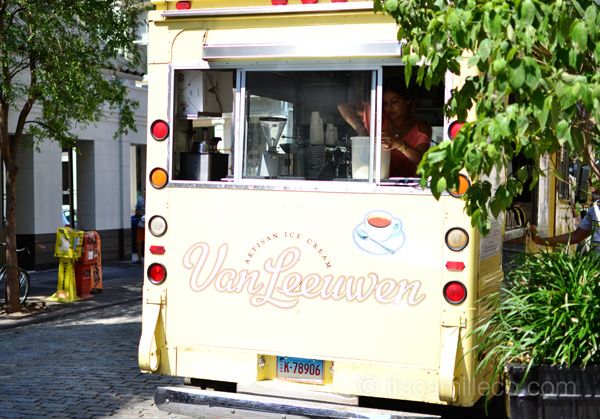 Carol says this is one of the more popular ice cream trucks in NYC. It must be good!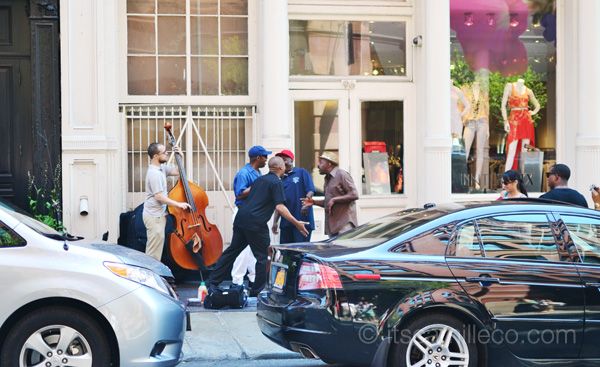 I've seen a lot of street performers but this group really blew me away. I heard them singing while walking around SoHo and all I can say is, WOW. This group is definitely one of the best I've seen so far.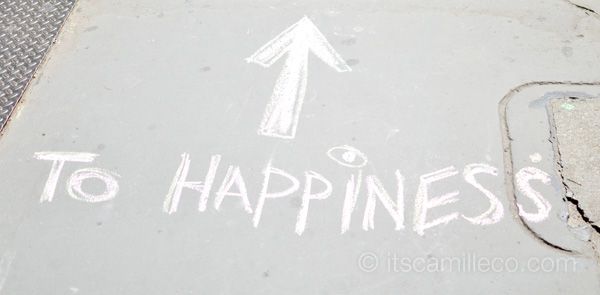 Someone had too much time on his hands and drew this on the floor of a street in SoHo.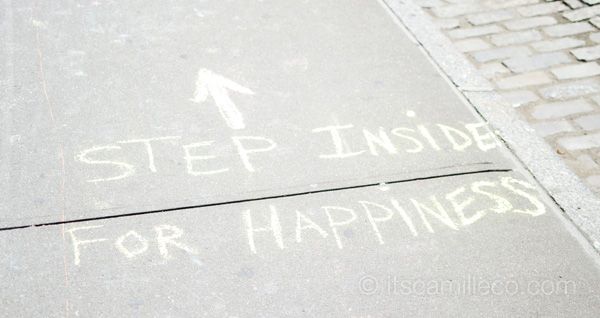 And I, being the dork that I am, had too much time in my hands too sooooooo… I followed it! Haha!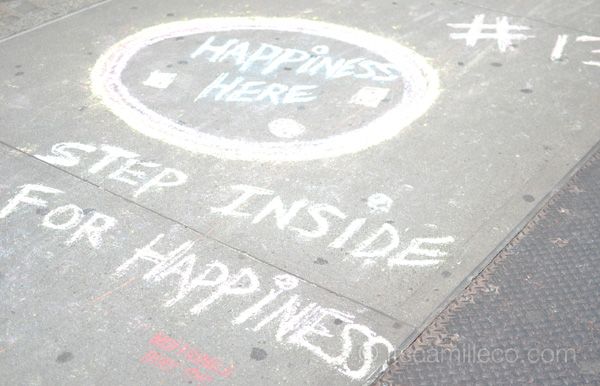 Yay! I found happiness! FYI, I really did step inside the circle of happiness! Haha!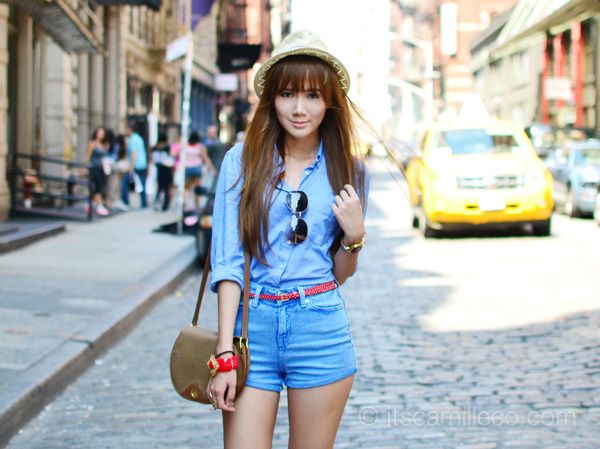 Anyway, since I'm already at SoHo, time for outfit shots. I'm in red, white and blue! How fitting is my outfit for the fourth of July? I didn't even notice this until now!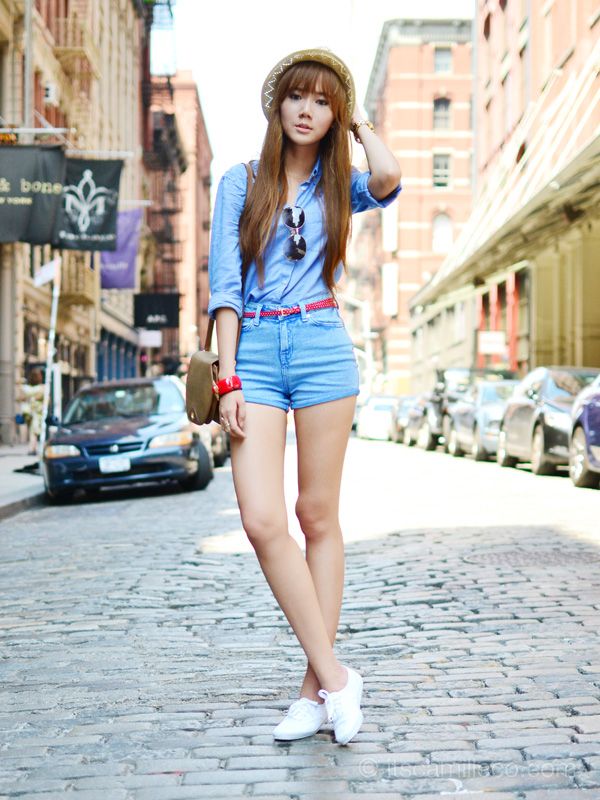 [button link="http://lookbook.nu/look/3835547-Fourth-of-July-At-Soho" size="small" bg_color="#e5b3b9″ window="yes"]Hype this look at Lookbook.nu[/button]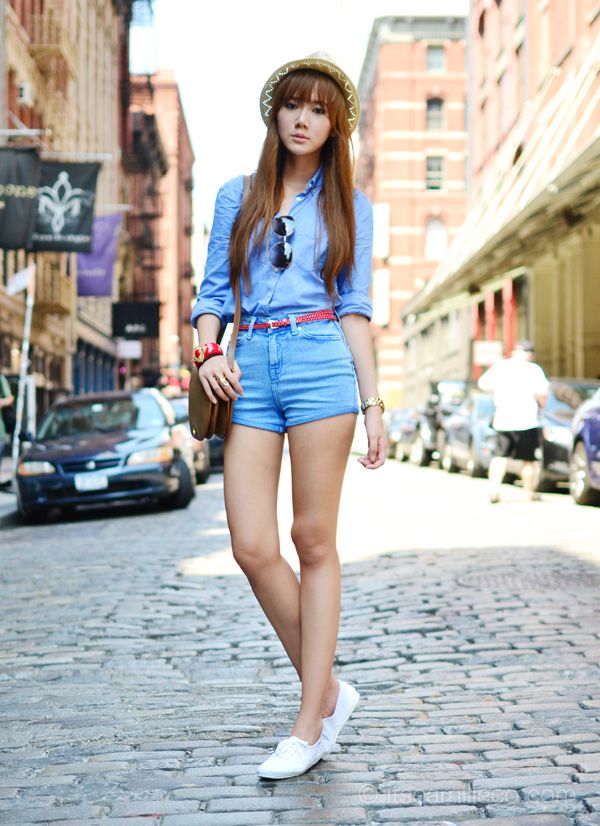 The Gap top | Topshop shorts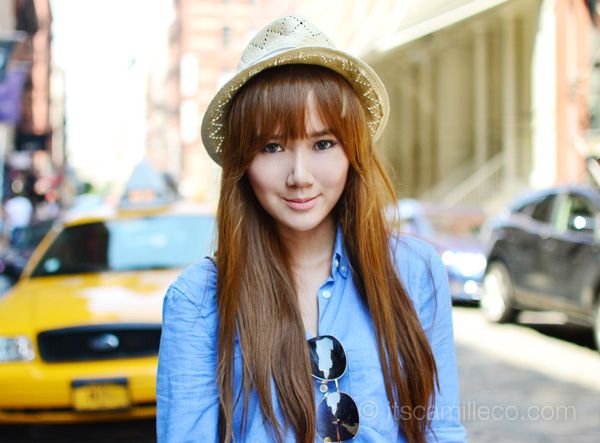 Topman fedora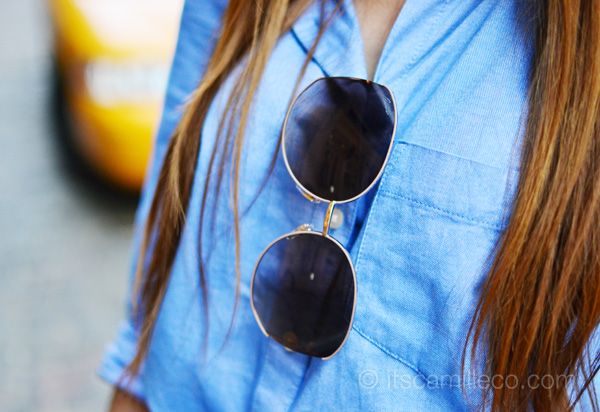 Gucci sunnies (a.k.a. another one of my "lakas maka-star" sunnies)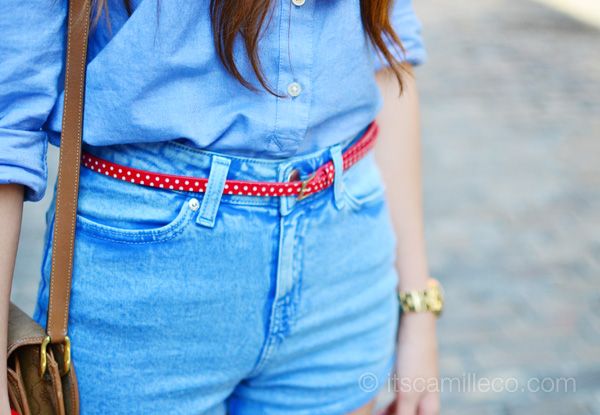 Primadonna red polka dot belt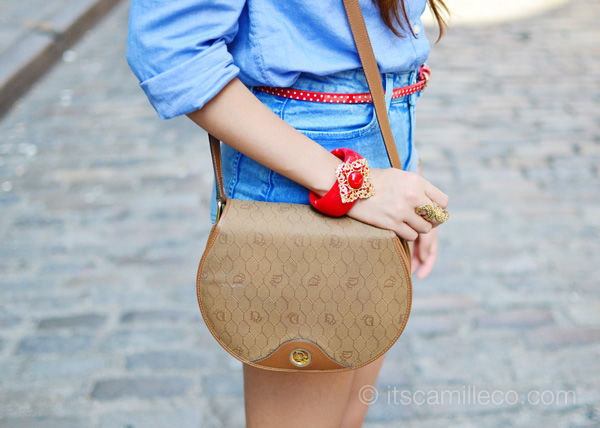 SM Accessories red bangle and gold ring | Dior vintage bag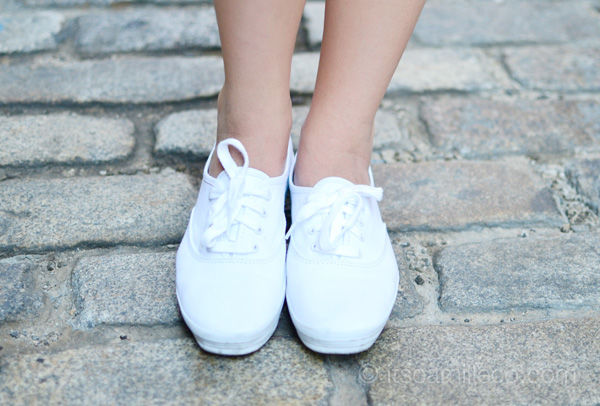 Marc By Marc Jacobs watch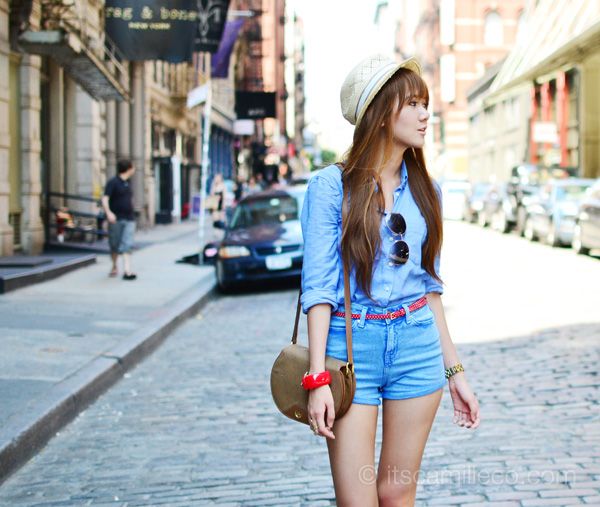 Let us all please congratulate my dear friend Carol for taking these look shots. Can you believe it's her first time handling a dSLR??! There's potential there!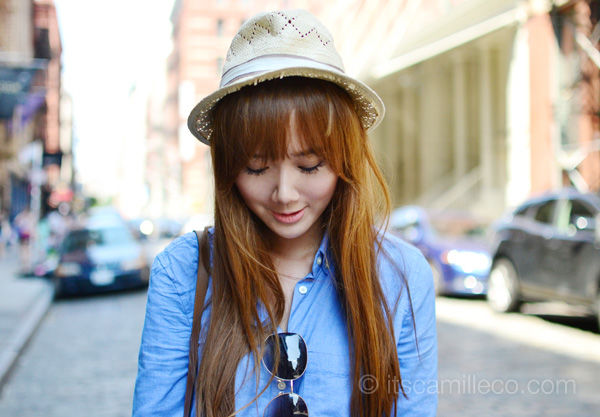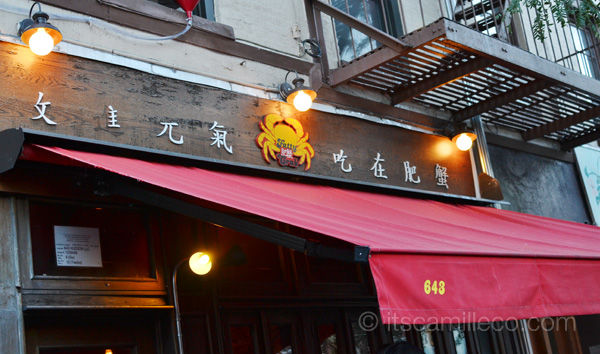 After the long walks and tiring window shopping, it was finally time for dinner. Carol took me to this hole in the wall restaurant called Fatty Crab located somewhere in the West side of downtown New York. I HIGHLY RECOMMEND IT (as you can probably tell by the all caps statement)!!!! Their seating capacity is really small so if you get there around rush hour, there's a high chance you'll have to wait for a long time before you get seated (as with all good restaurants in NYC), but I'm telling you, it's worth it!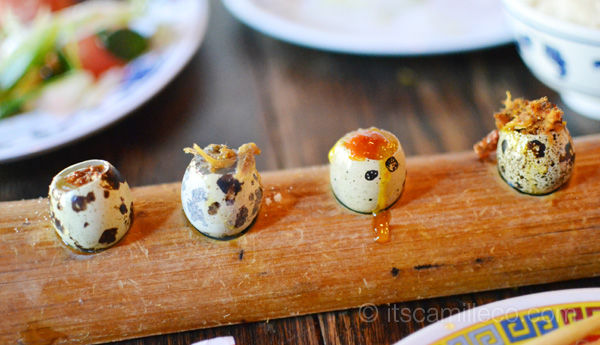 Quail egg shots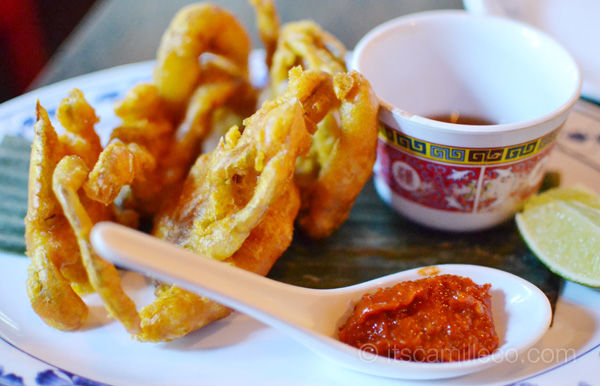 Soft shell crab. YUM!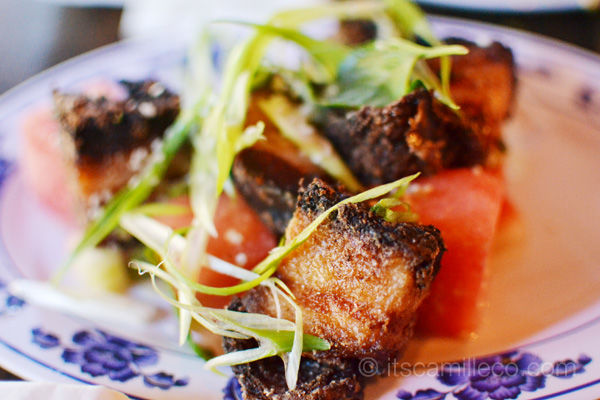 Pork with watermelons. Who would've thought this would taste sooooooo good? ;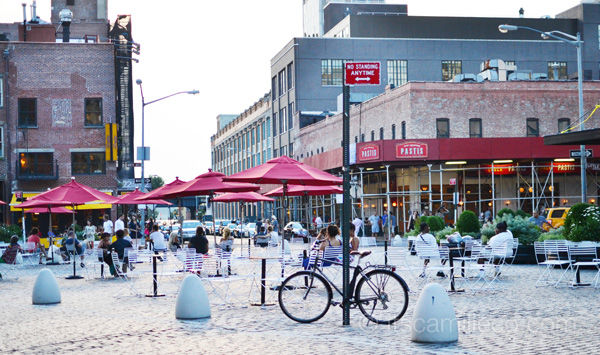 After our hearty meal, we went to the Meat Packing District for a little sightseeing. The fourth of July fireworks show wasn't starting until past 9pm so we had a lot of time to kill.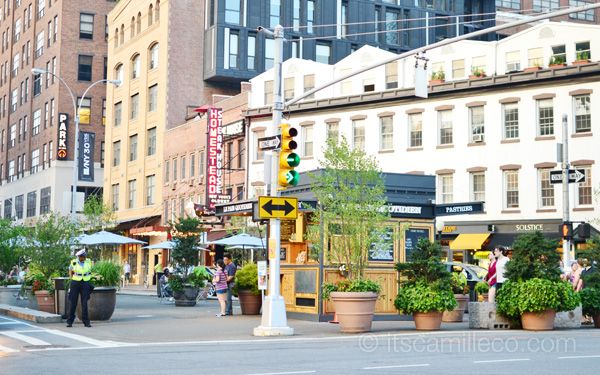 The Meat Packing District has a lot of really hip restaurants.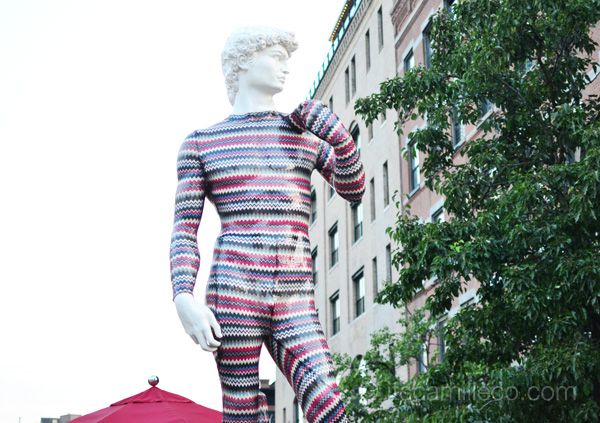 You won't miss this Missoni print statue of David. Seriously New York, how can you get even cooler? A Missoni print statue!??!!!??!!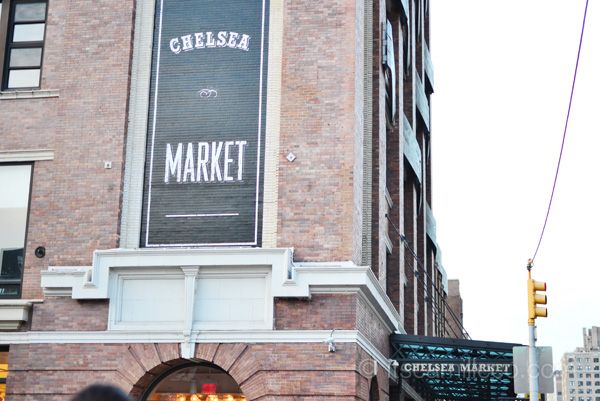 Our next stop was the Chelsea Market. It's sort of an indoor food court and shopping paradise for foodies.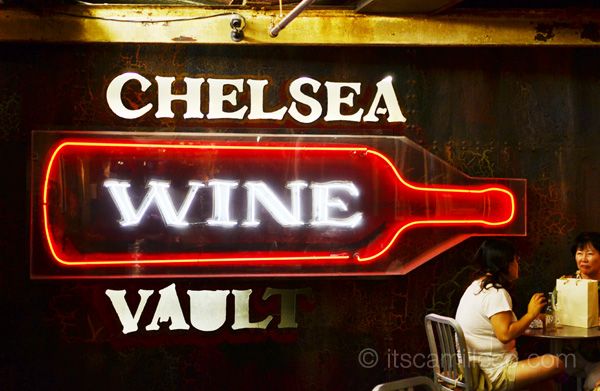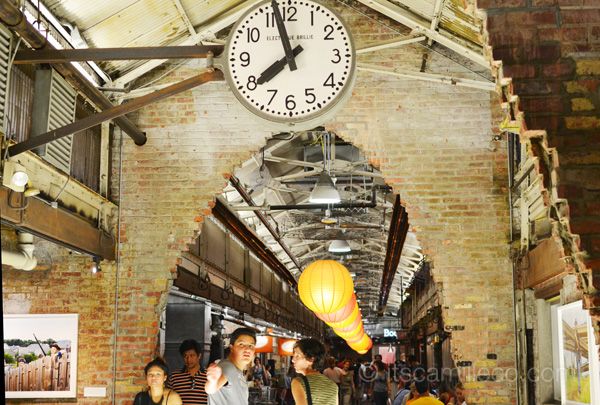 I wish I have a clock like this.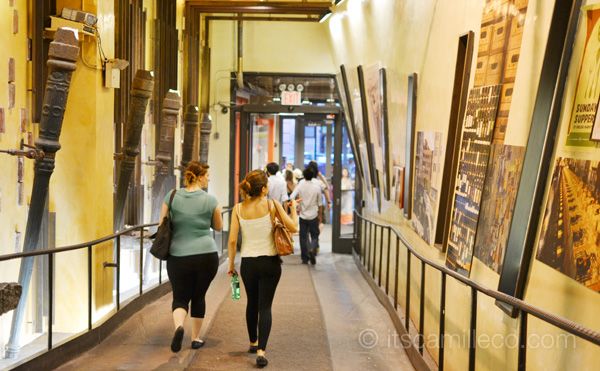 The way out from Chelsea Market.
And now, time to make our way to somewhere close to the Hudson River for the fourth of July fireworks!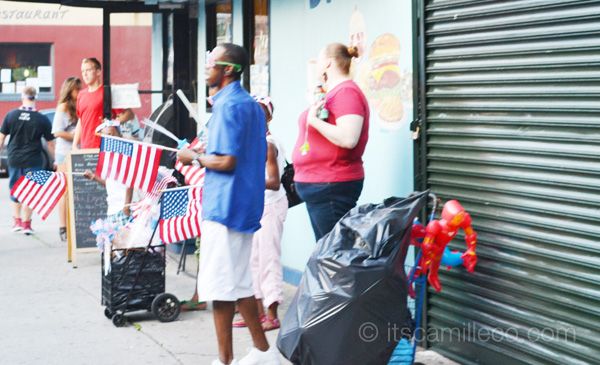 It was easy to find our way since all we had to do was follow the throng of people. I could really feel the Independence day spirit! So many people lined up the streets. By the time Carol and I reached the venue, we literally couldn't move. It was soooooo crowded!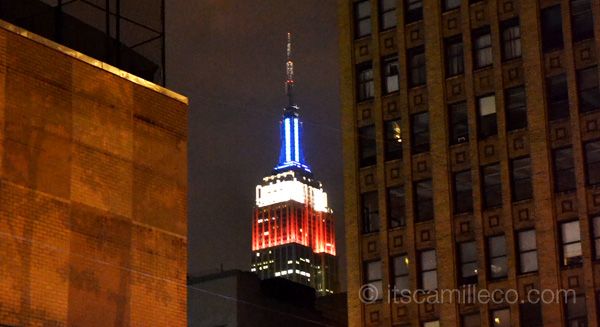 Even the Empire State Building was feeling the Independence day spirit–red, blue and white.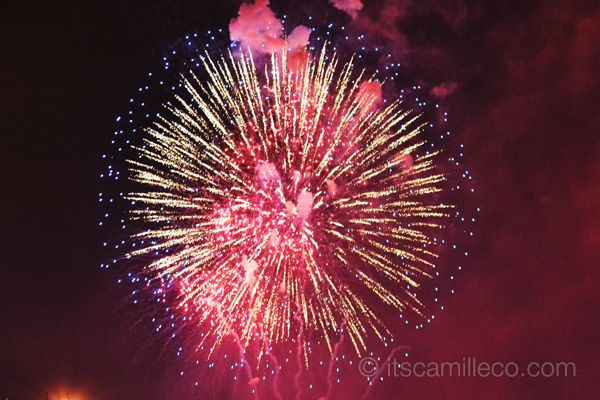 Having to walk so far and standing in the middle of the huge crowd in the hot summer weather were all worth it though when the show finally started! Red and blue fireworks!
Some even formed shapes like these hearts. I saw a few smileys too!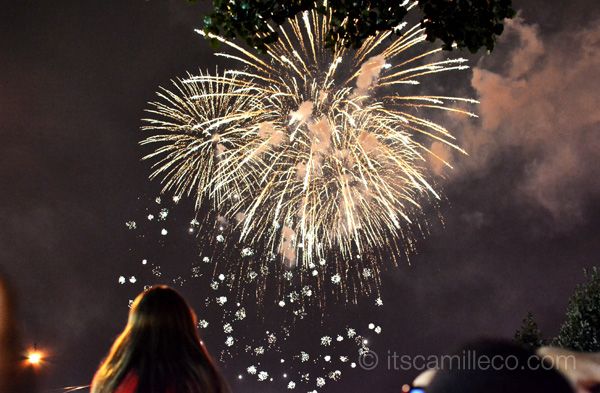 Happy fourth of July! It was definitely a great experience. Thank you to my dear friend Carol who endured this with me and showed me around the city the entire day. I miss you Carol!