Finally, I'm at NYC, after soooooo many years! I was still a kid then when I last went here. Oh how it has changed!
We had quite a lot on our agenda this day–a lot of shopping that is. It was fun navigating through the streets and subway system of New York City. How New Yorkers do all these in heels, I will probably never comprehend. Since I lack the ability to run down the streets like how Carrie did, I think I'll stick to my favorite summer sandals for now.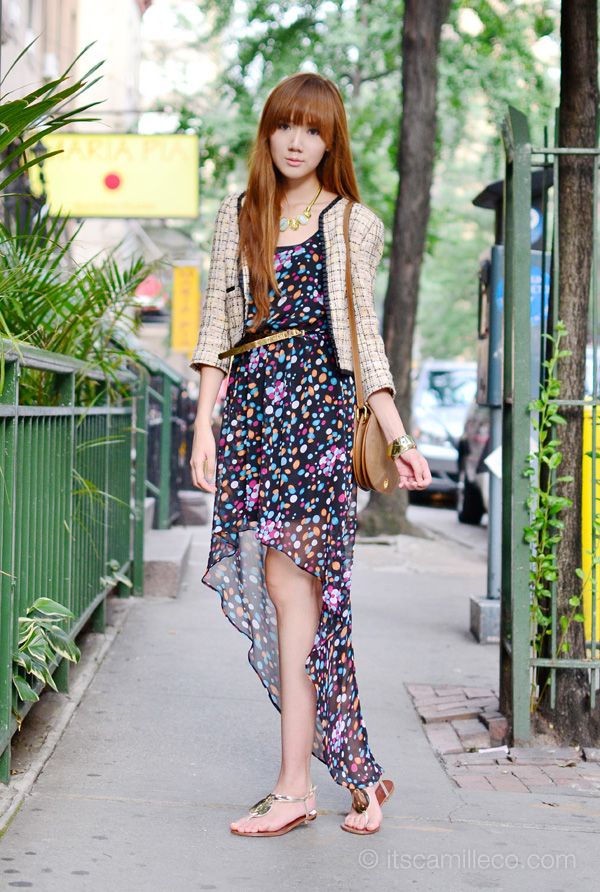 [button link="http://lookbook.nu/look/3826325″ size="small" bg_color="#e5b3b9″ window="yes"]Hype this look on Lookbook.nu[/button]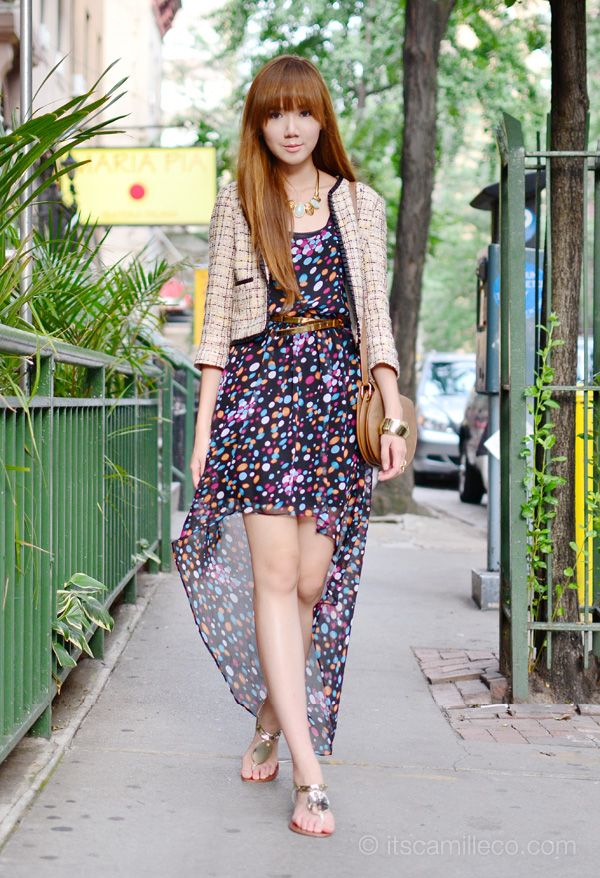 Aldo sandals
Stylista dress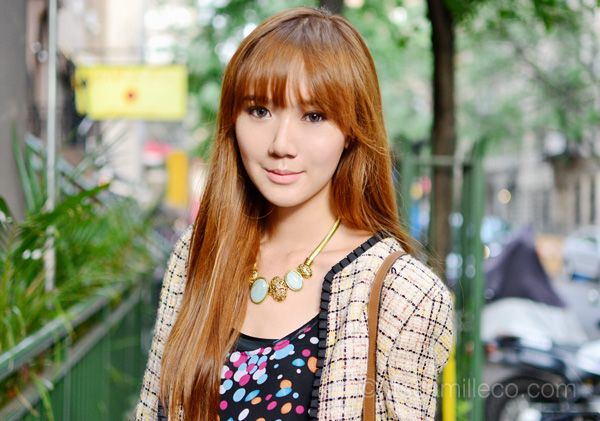 Primadonna necklace
Topshop tweed jacket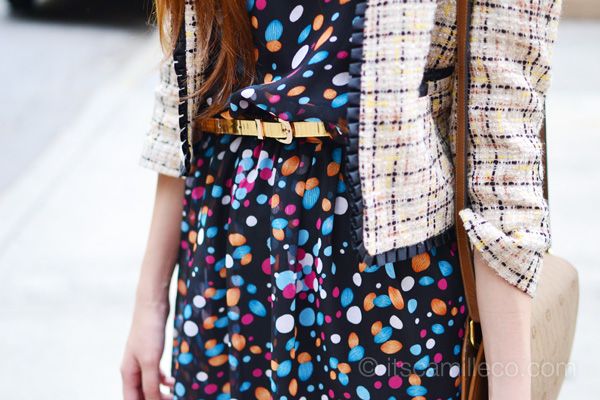 Mango belt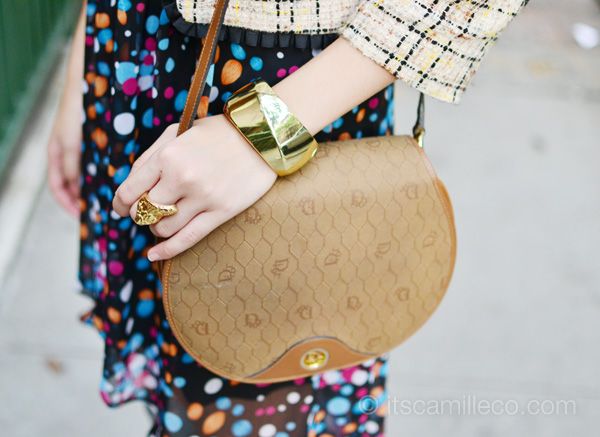 Dior vintage bag | SM Accessories ring & cuff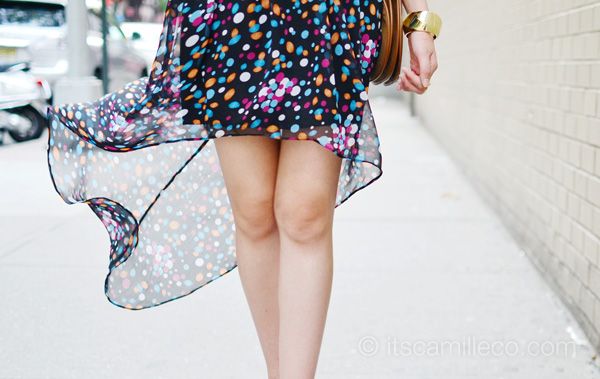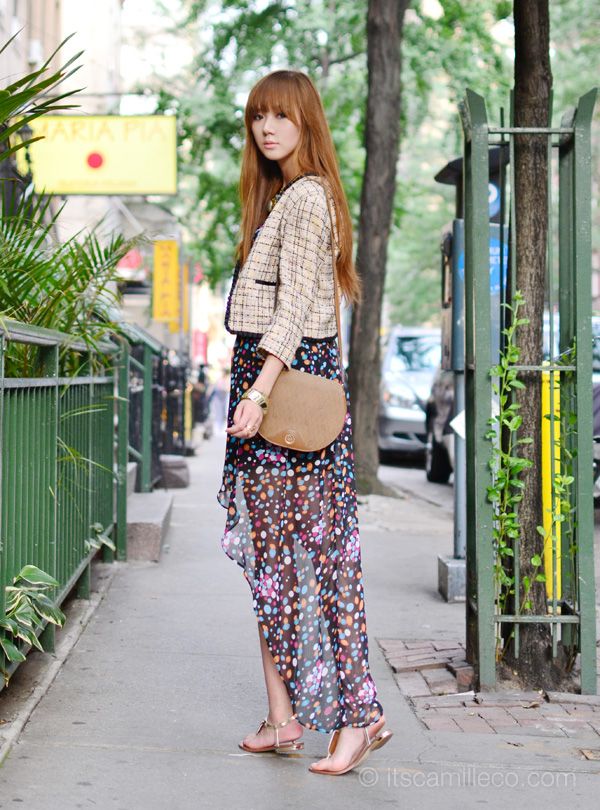 As you can see, if it weren't for my flats, my outfit was a little bit dressy for a casual day of shopping. This is because we were watching the Broadway musical hit, Wicked, later that night. I just changed my shoes and I was good to go!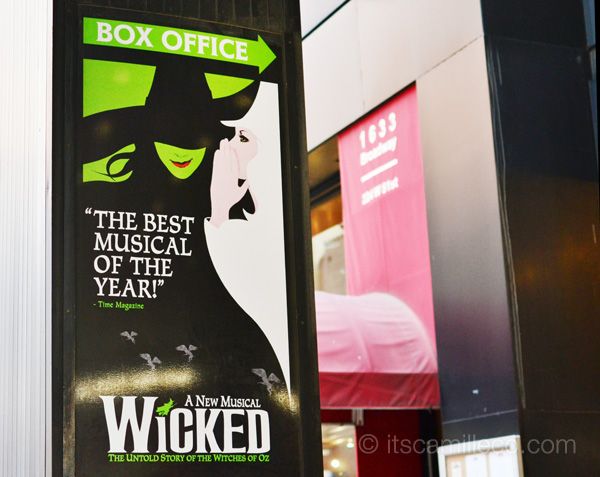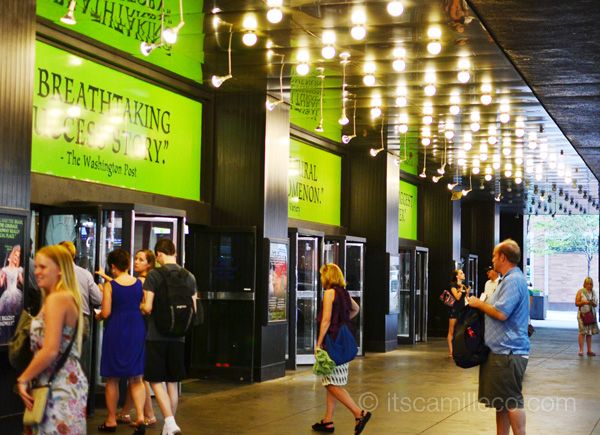 Can I just say, WICKED WAS AWESOME!!! I enjoyed the show thoroughly. Glinda the Good Witch was such a delight to watch!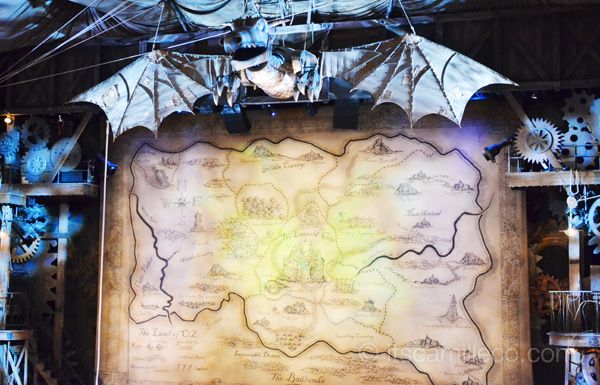 Here's a little snapshot I took of the center stage before the play started.
After the show, this is the sign that greets you on your way out. I found it really cute!
This too!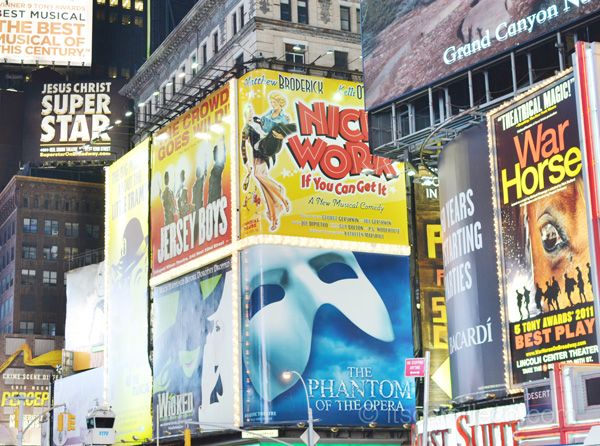 I wish I was able to watch more shows during our stay in NYC. I wanted to watch the Book of Mormons the most but scoring good tickets were so hard! Guess where this collection of Broadway show billboards are situated?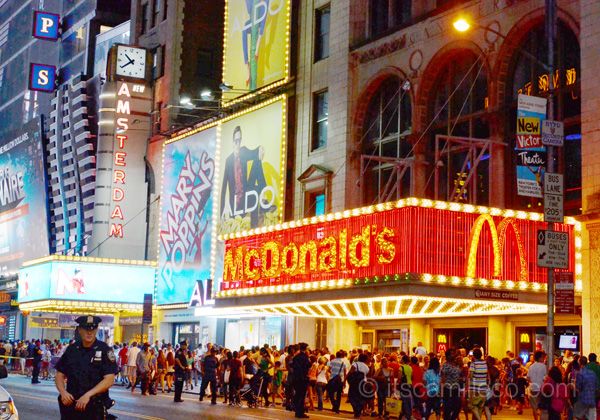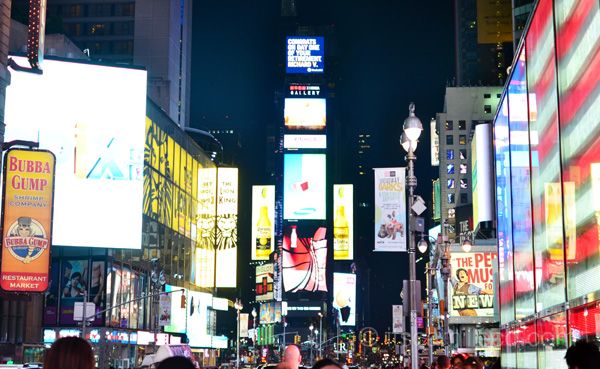 Yup, you guessed it! No other place but Times Square! It's one of the few places I remember seeing when I went here as a kid. Don't you just love those lights?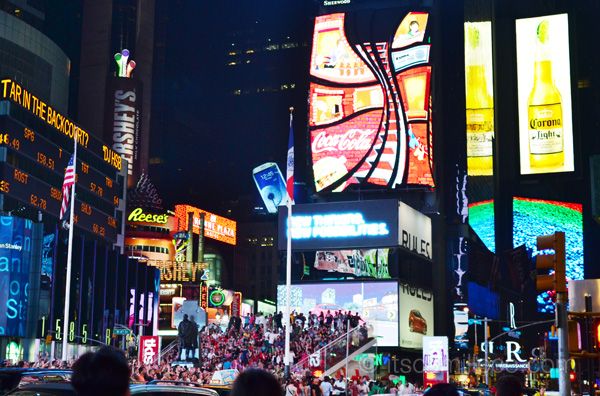 There's actually a set of stairs on the bottom of the LCD screens located at the center where people can just sit down and take the view in.
Then to your right, there's a HUGE LCD screen where you'll get the chance to see yourself for a few minutes. Try to spot me! My friend and I had such a hard time looking for ourselves. Clue: I'm wearing a blue buttondown. Look at how much people are there! It was already past midnight, mind you!
Sigh, I just love doing touristy stuff. More touristy stuff tomorrow! :)