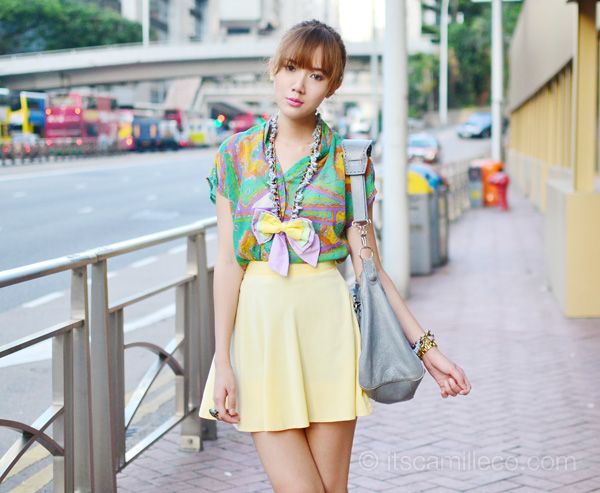 Every time I'm in an Asian country (outside of the Philippines of course), I tend to pack at least one cutesy outfit. This is it! Doesn't get any cute than this! I mean, have you seen how big my ribbon necklace is??!! Galit sa ribbon!
I find this outfit kind of preppy. It must be because of the huge ribbon and my Keds. Keds are God's gift for travelers who seek comfort. Out of all my shoes for traveling, these are by far the most comfortable I've worn.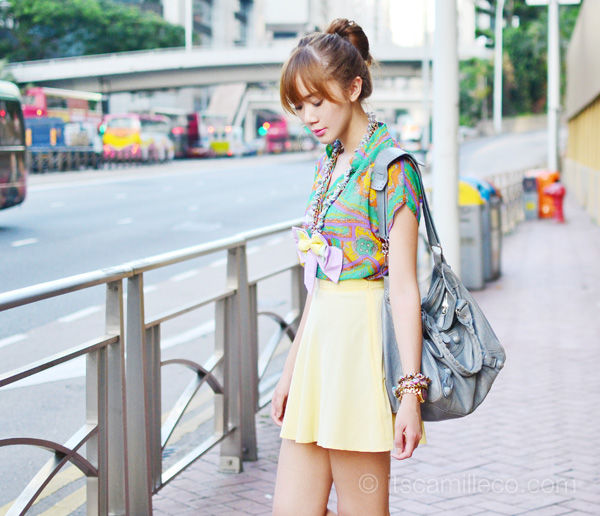 If you've noticed, my accessories are actually matching. They're mostly braids and chains. They sort of remind me of the friendship bracelets we used to make back when we were still kids, except these are the upgraded versions. Don't they make me look like a teen? :)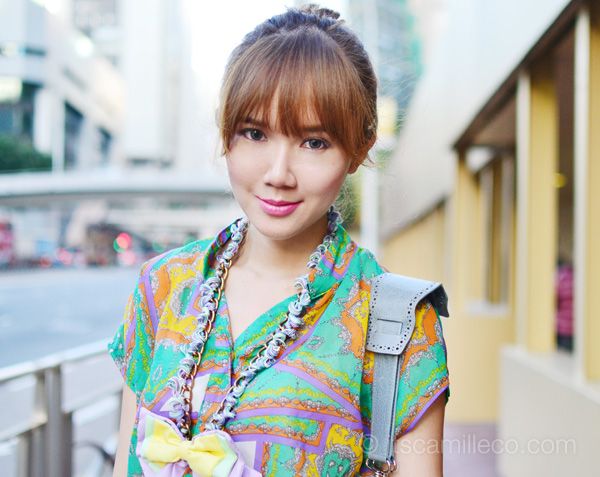 [button link="http://lookbook.nu/look/3864666″ size="small" bg_color="#e5b3b9″ window="yes"]Hype this look at Lookbook.nu[/button]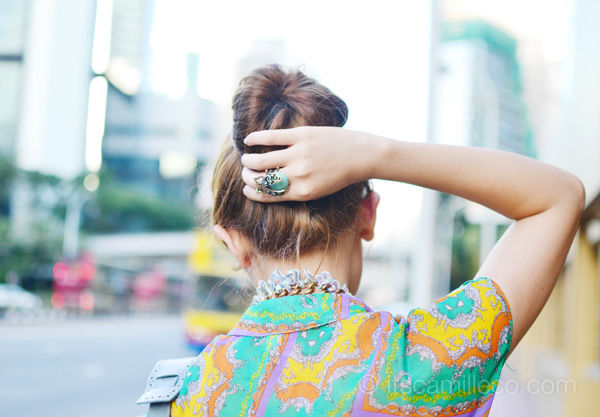 Goody elastics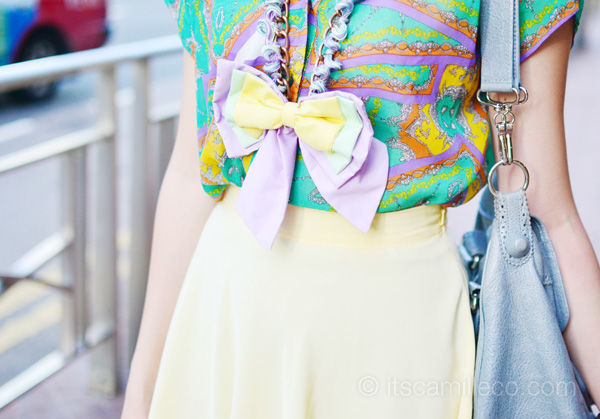 Flatterbuy necklace | Monkee Business top | Miss Selfridge skirt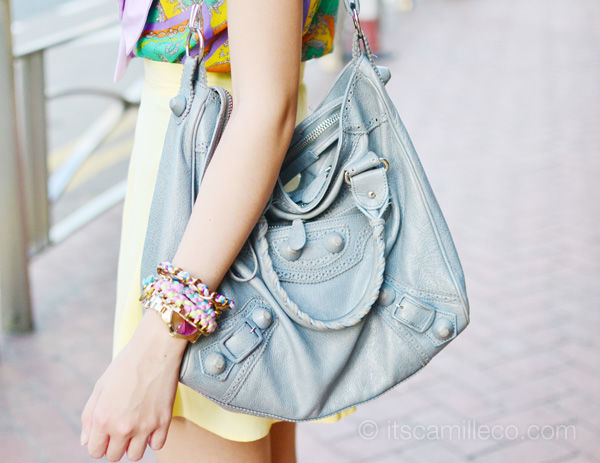 Balenciaga bag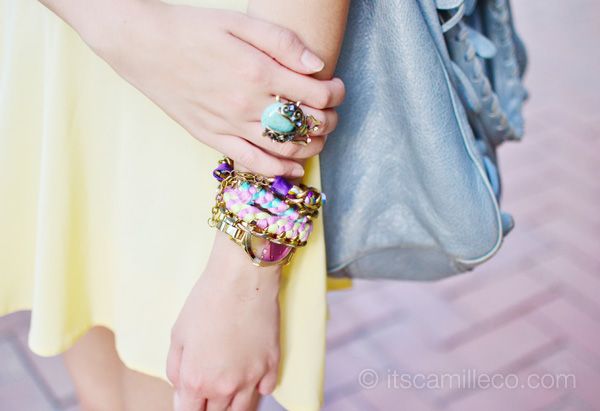 Extreme Finds bracelets | Marc By Marc Jacobs watch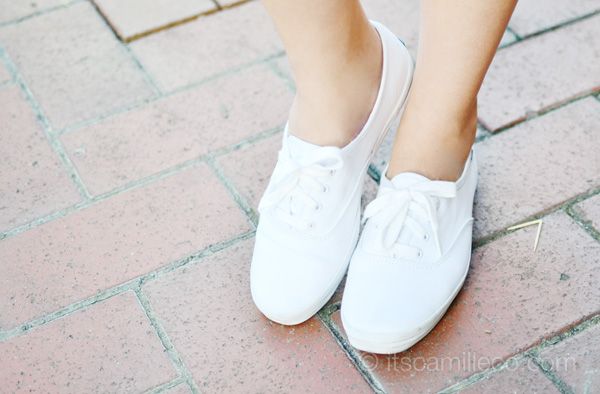 Keds shoes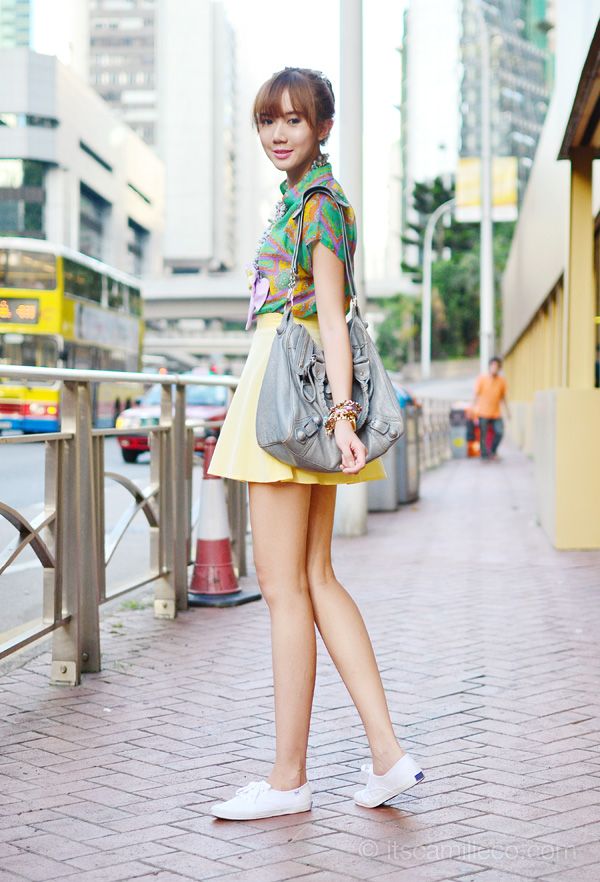 This marks the end of my travel posts! Until my next trip abroad! Whenever I travel, I try my best to bring just a bag or 2 and a few pair of shoes. The challenge is always coming up with outfits that match these bags and shoes without looking too similar. Challenge accepted!
P.S. I just joined Fashiolista.com! Do you have an account? Follow me to see what items I'm currently lusting over. I get to recreate my outfit posts ala "get that look" too! :)