The sun finally came out again!!! I'm making the most out of it by dressing up all summery in watercolor floral prints. I love how they're not like the usual watercolor prints. They're much more vibrant and bright–perfect for the weather!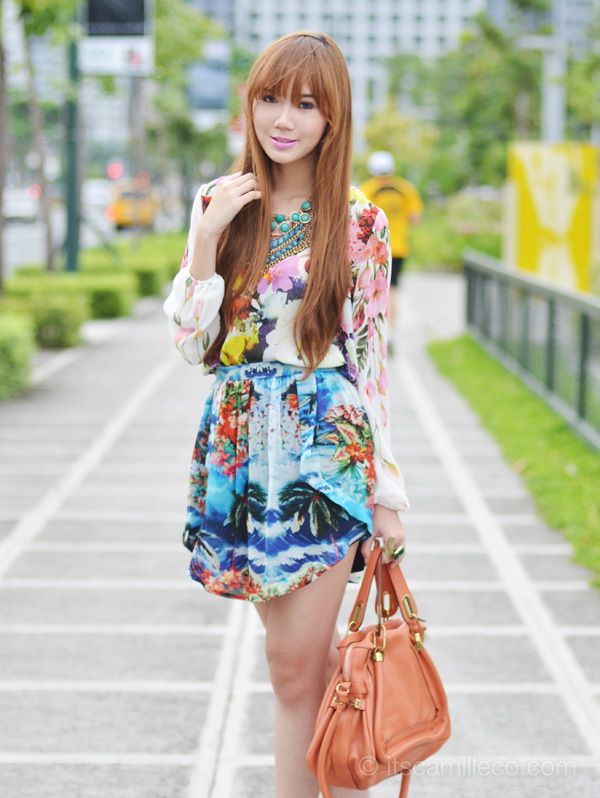 I can already see my mom stealing this top from my closet. She loves chiffon tops like this! It's really pretty how the floral print goes all the way to the sleeves instead of just on the body.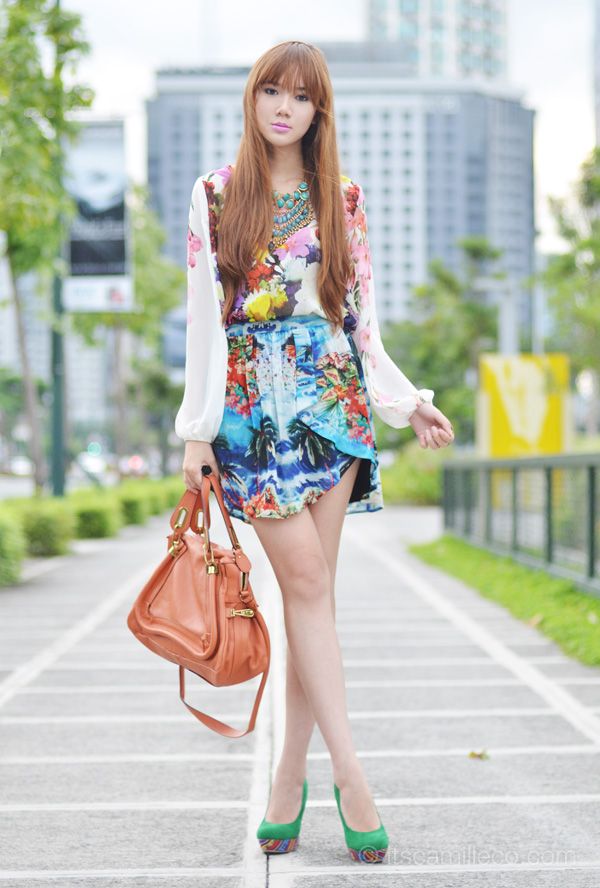 I then matched my top with this floral skirt from Zara. Although the floral print on it doesn't really resemble my top's, they still look quite good together and transition from one to the other smoothly. See, this is what I've been saying all along. Fashion really has no rules. I mean there are a few tips that can help us along the way, but at the end of the day, if it works, it works.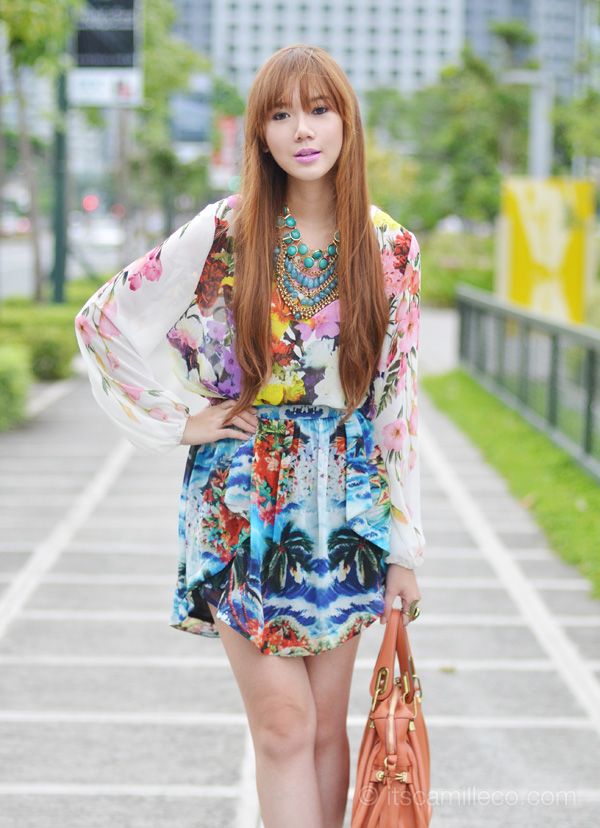 To complete my look, I tried to add more greens and blues through my accessories to balance off the pinks and oranges from my top and bag. This is a great way to make the entire look more cohesive and put-together.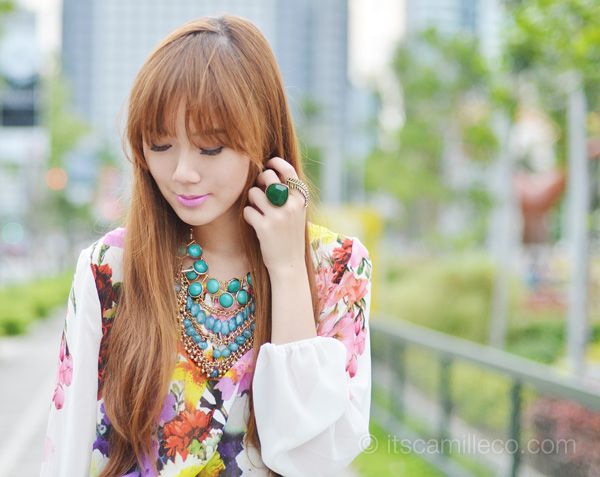 [button link="http://lookbook.nu/look/4051276″ size="small" bg_color="#e5b3b9″ window="yes"]Hype this look at Lookbook.nu here[/button]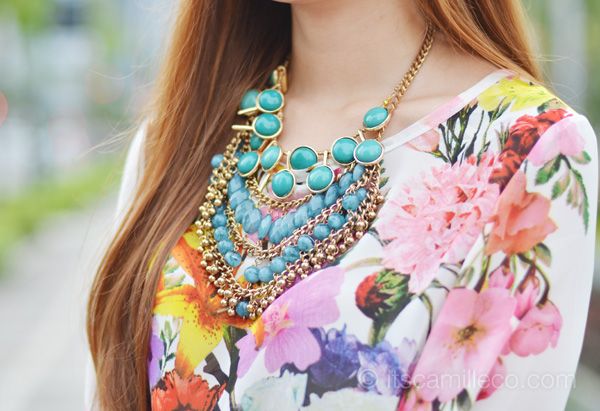 Mia Casa necklace (top) | Forever 21 necklace (bottom)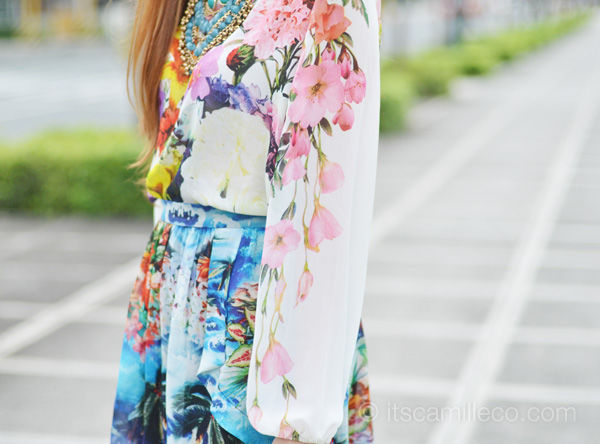 Pinkaholic top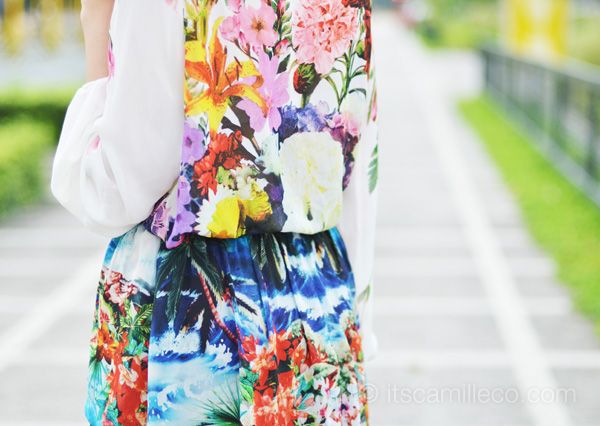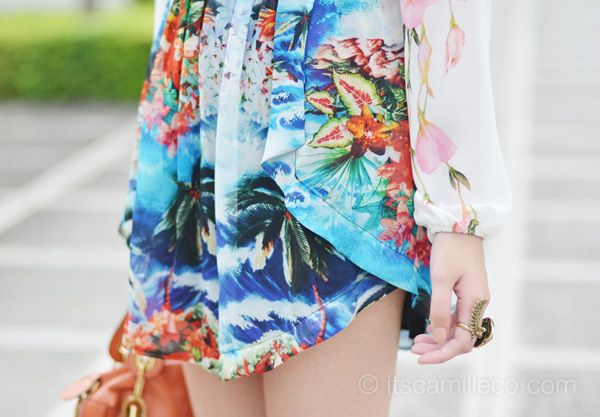 Zara skirt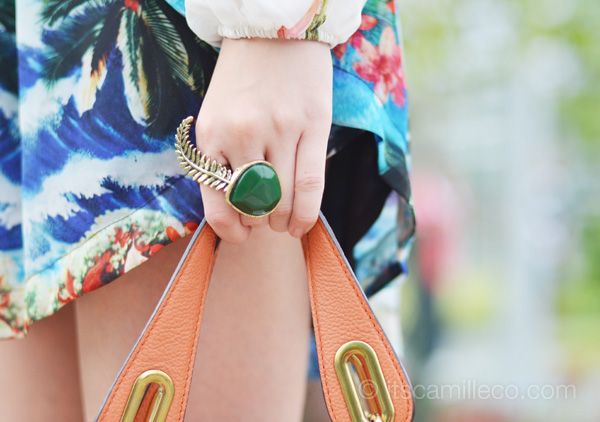 SM Accessories green ring | Butingtings feather ring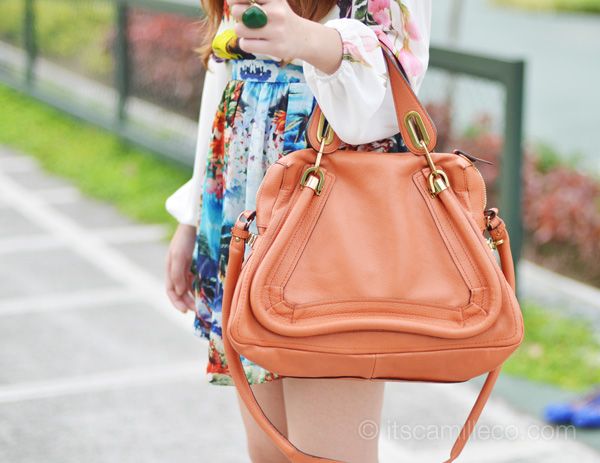 Chloe bag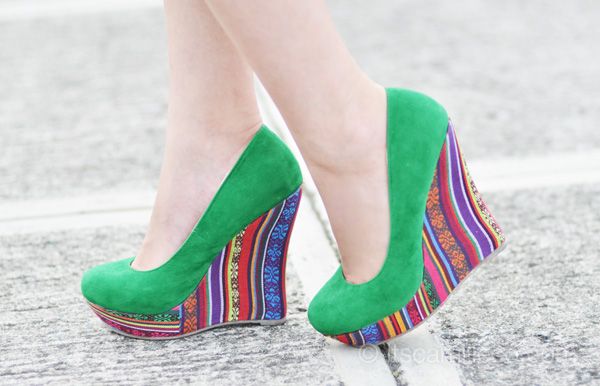 Sugarfree wedges