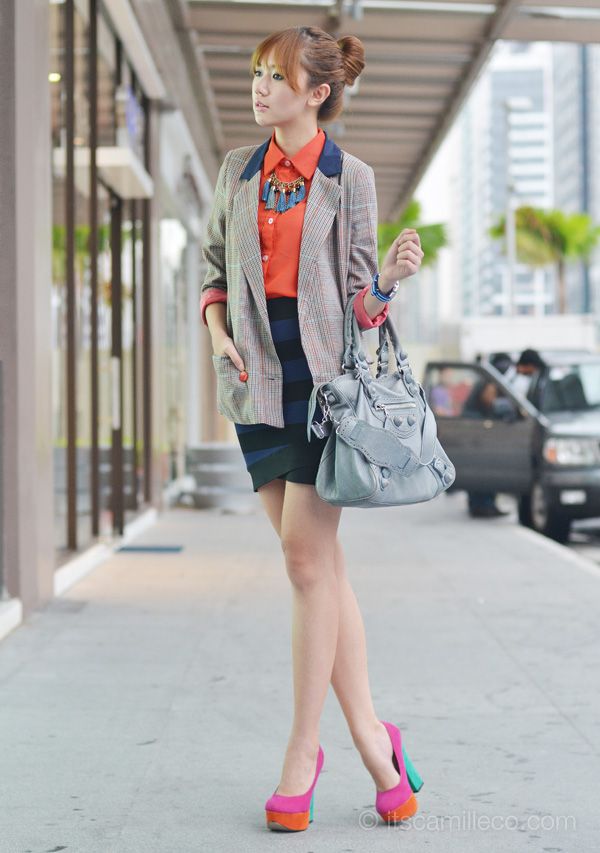 I feel like I'm going to school in this outfit. It must be the plaid blazer. Its colors remind me of Harry Potter actually. But then I'm not really a Harry Potter fan so I wouldn't even know if Harry Potter fans would think so too. What do you think?
Meh. Harry Potter or not, this blazer is preppy!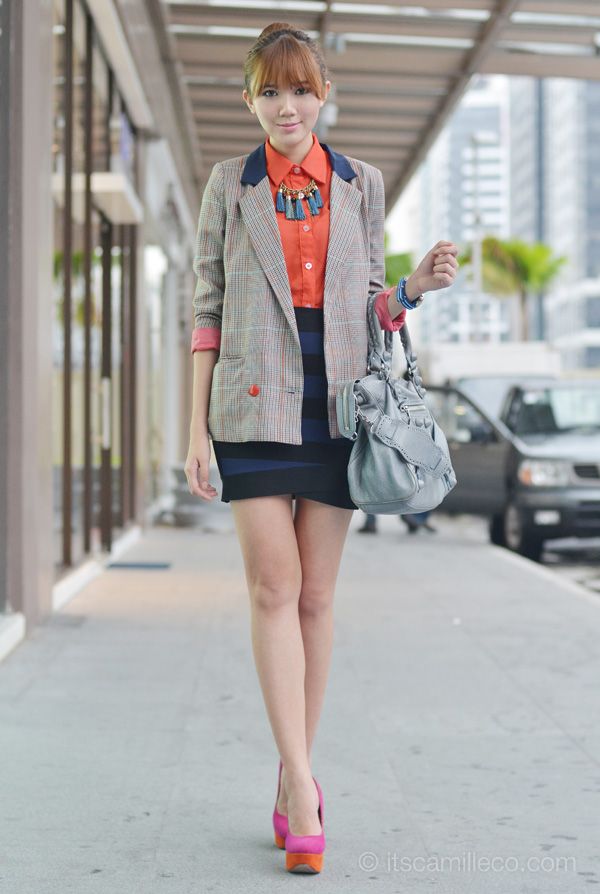 Extra points for this blazer for being long and loose too! I always love pairing boyfriend blazers with tight skirts or shorts. I love how they offset the sexiness and make anything look so effortless.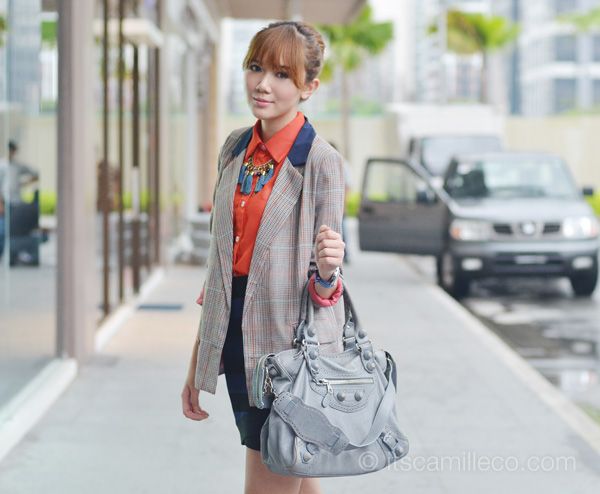 Anyone else notice the pops of color on the plaid print? In my opinion, it's what makes this plaid blazer charming. Instead of just the brown and midnight blue, it has lines in cyan and orange plus this cute salmon color for its lining. Because of this, I decided to inject more color into my look as well to make this school uniform-inspired outfit just a tad bit more fun!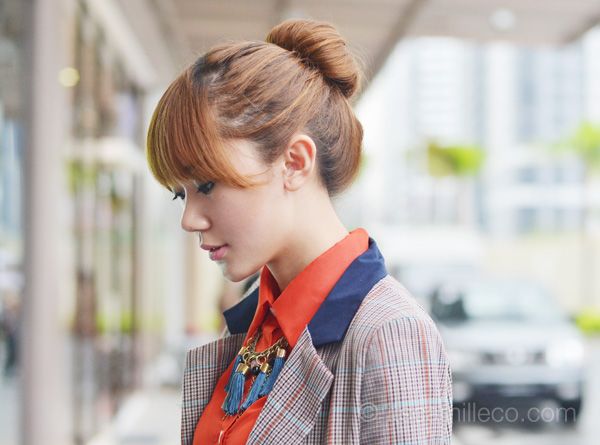 Goody elastic
Holic necklace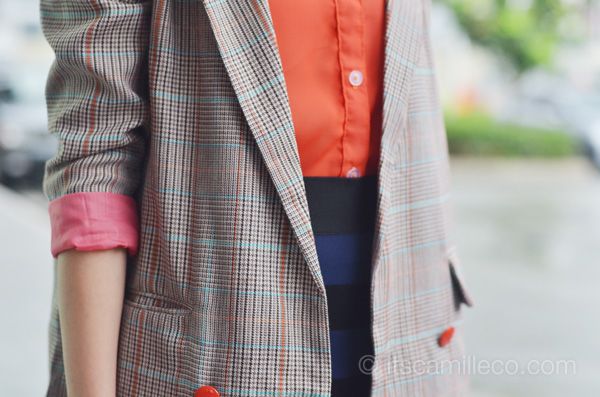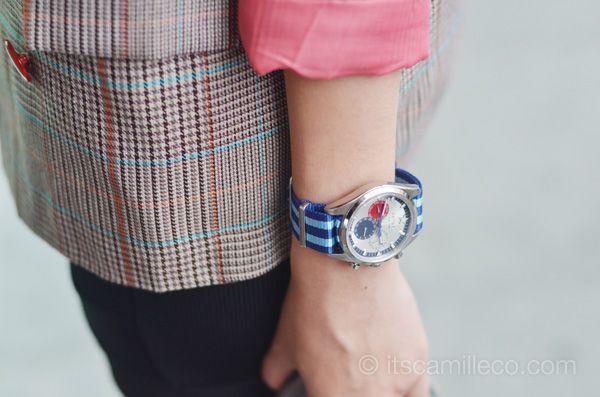 Oxygen Paris watch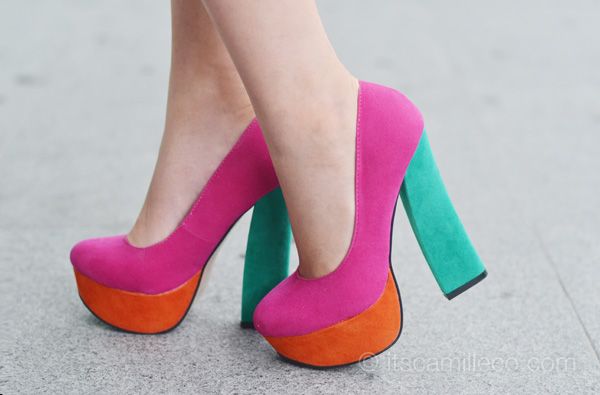 CMG shoes
BCBG bandage skirt | Balenciaga bag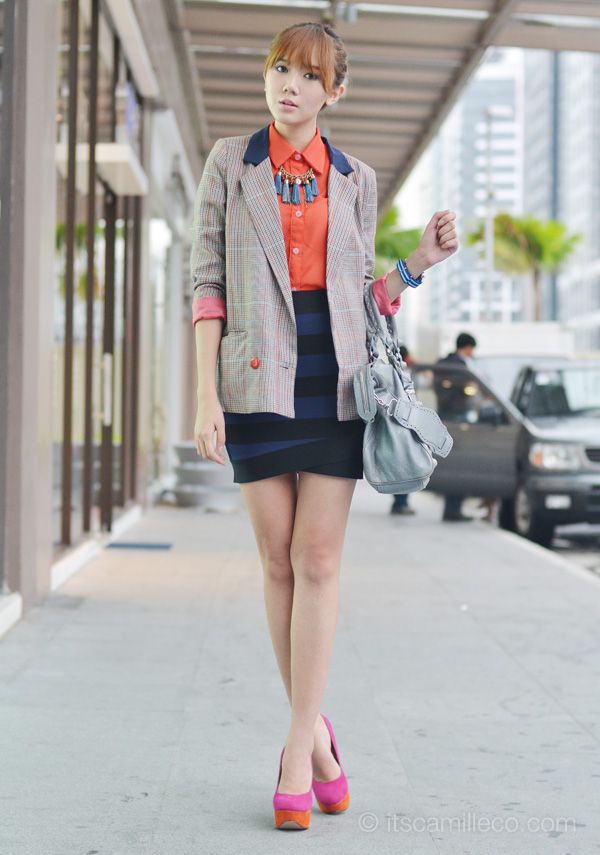 [button link="http://lookbook.nu/look/4055380-Off-To-School" size="small" bg_color="#e5b3b9″ window="yes"]Hype this look at Lookbook.nu here[/button]