Want to know why my photos are so freaking awesome?!!! It's because Tricia took them! I'm so happy a professional photographer with lighting equipment was around to take them. I always love shooting with Tricia. Her photos are always so clean and pretty. These were taken right after our shoot for Miss Selfridge which took place at Heima's LRI branch. I'm so excited for all of you to see the final output!
But since I can't show you the photos from our shoot just yet, let me share with you what I wore behind the scenes first.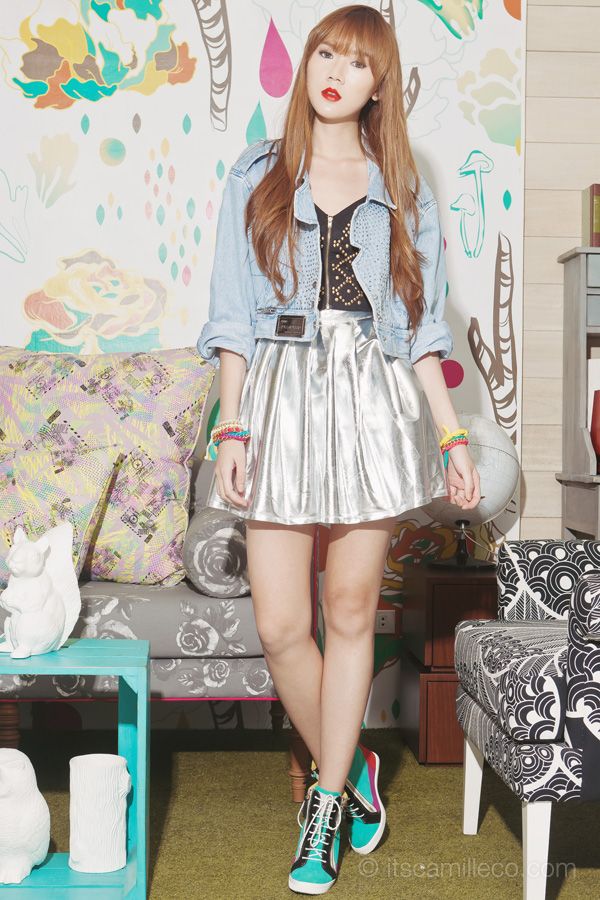 Funky!!!! With such a shiny skirt like this, who needs reflectors? Haha! But seriously, I've been searching for a shiny silver skirt like this for the longest time. It's such a statement-making piece. I've been addicted to the color ever since I laid eyes on the Givenchy Antigona bag in mirror silver. (Someone give it to me pleeeeeeeaaaaase! Christmas is right around the corner. *Cough* *cough* LOL I know, I'll just keep dreaming. TT)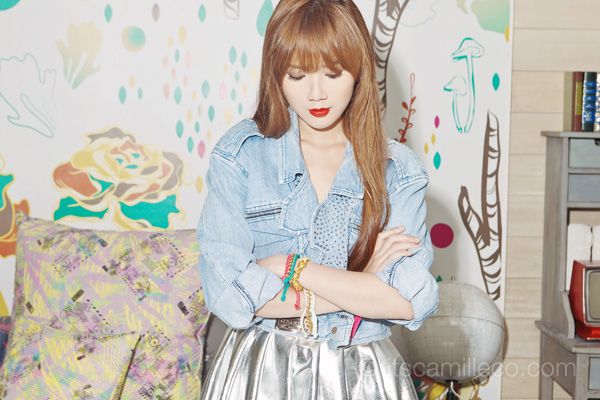 Silver with denim is such a nice combination. It tones down the metallic color a tad bit and makes it more wearable.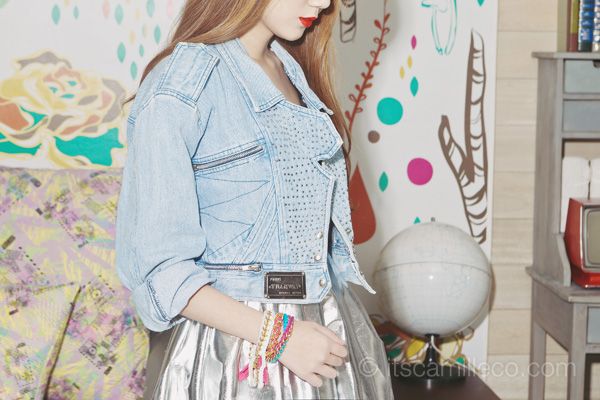 Chictopia Shop denim jacket | Topshop studded corset | Market HQ silver skirt
This jacket actually reminds me of the 80s. It has that bulky thing going on. If you look at it's design closely, it looks reworked as well which I find so charming.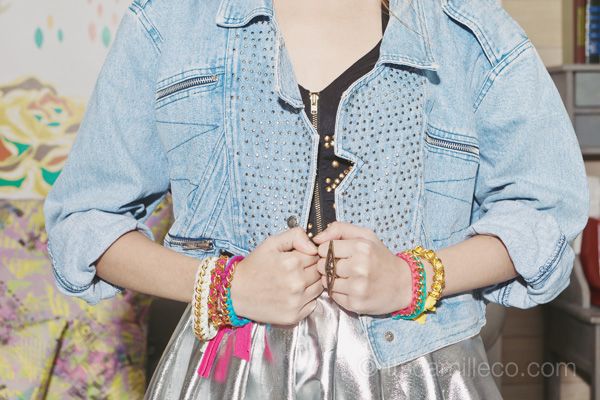 Extreme Finds bracelets | Butingtings ring
To make the look even funkier, I added colorful arm candies and these Giuseppe Zanotti look-alike sneaker wedges.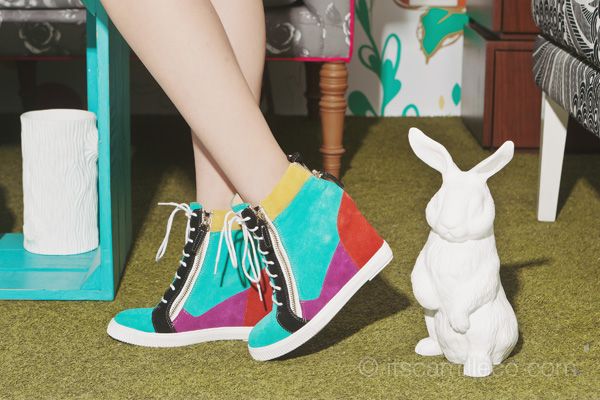 Choies sneaker wedges
FINALLY, I have them! I AM IN LOVE WITH THIS PAIR! Excuse the random rabbit beside my feet haha! It's just too cute! Actually everything in Heima is really cute. All the furniture and decors you see here are from Heima.
[button link="http://lookbook.nu/look/4058828-Blinding" size="small" bg_color="#e5b3b9″ window="yes"]Hype this look at Lookbook.nu here[/button]