Dresses are always one of the best solutions to solve a lazy day slump. You just slip it on, pile on a bunch of accessories and you're good to go! Just make sure you select a simple dress. Think of it as a blank canvas so that you're free to style it however you want.
In my case, I chose this blue chiffon dress that I got from Closet Goddess. It's so soft and light which makes it perfect for the hot weather. The only problem is, it's sheer all the way! If you're a little conservative like me or you need to go some place where eyebrows will raise once they see your underwear through sheer fabric, wear a slip inside. Problem solved!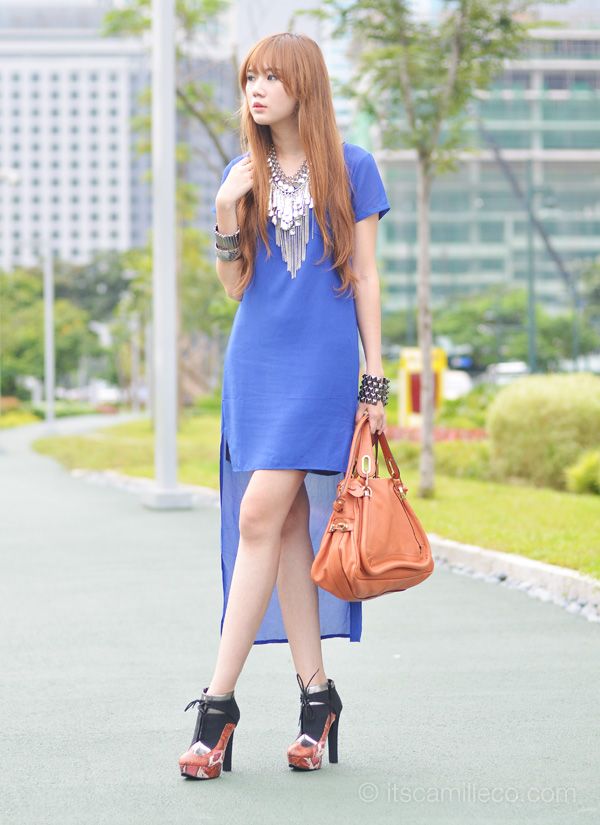 Since the hem of my dress is designed high and low, it's easy to look edgy and modern. With the addition of my snakeskin + metallic high-cut booties and silver necklaces that feel like they weigh a ton, I've managed to turn my lazy day slump around.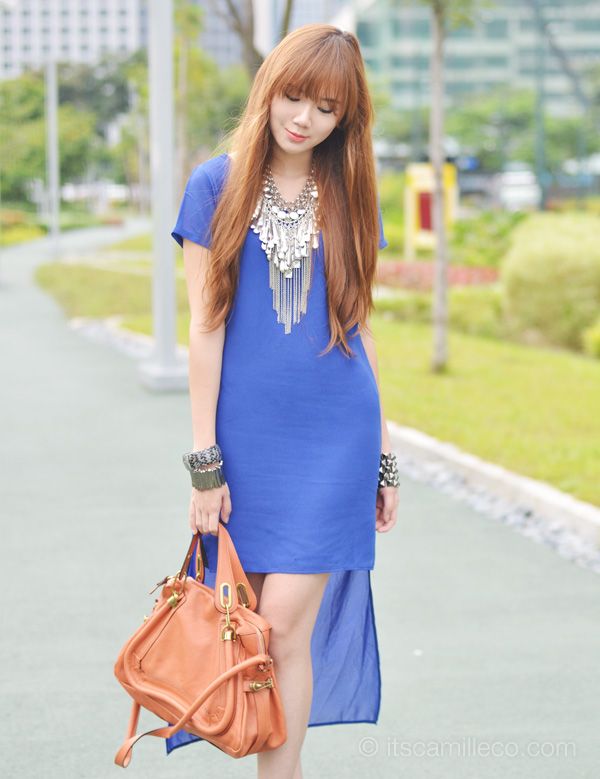 [button link="http://lookbook.nu/look/4062708-Royal-Blue" size="small" bg_color="#e5b3b9″ window="yes"]Hype this look at Lookbook.nu here[/button]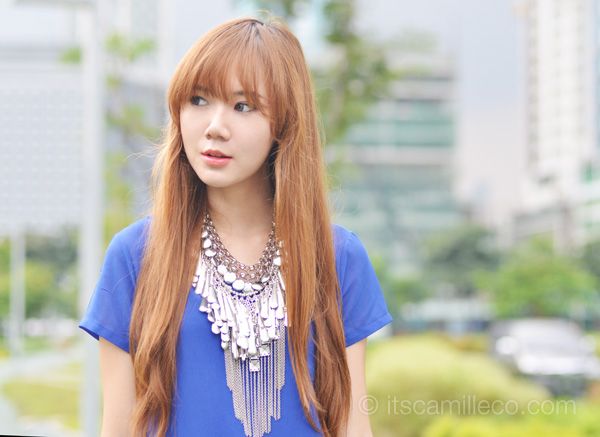 Closet Goddess dress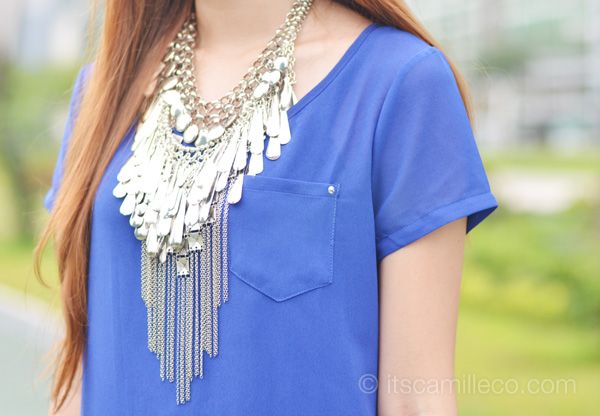 Wear Mauve necklaces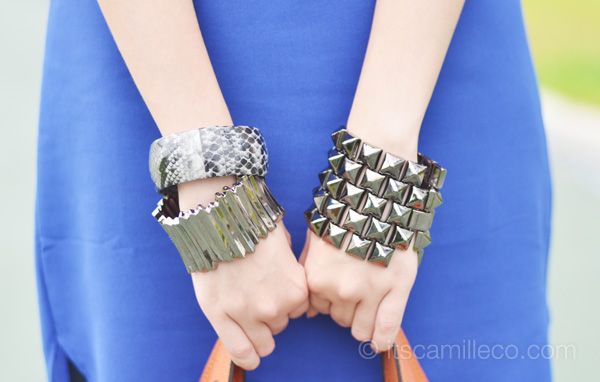 H&M snakeskin print bangle | SM Accessories gunmetal cuff | Gothic Princess (Singapore) wide cuff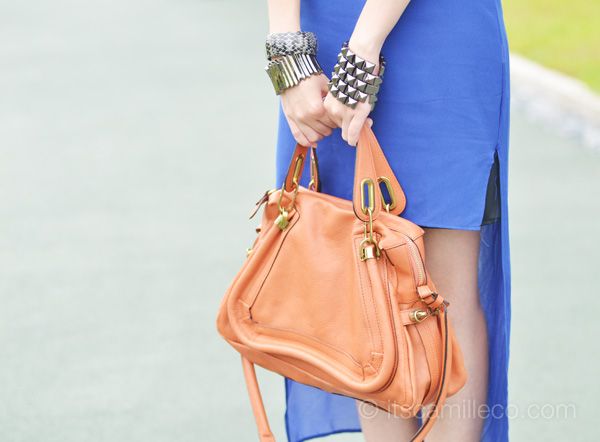 Chloe bag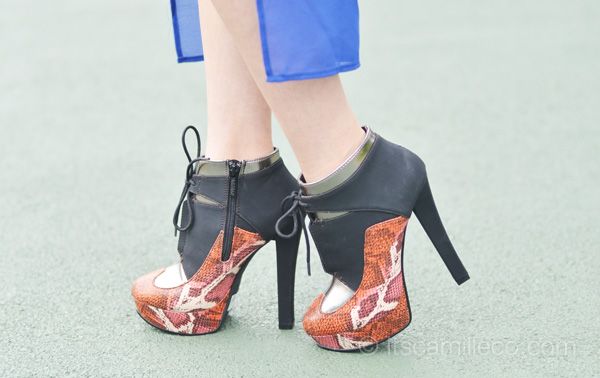 Michael Antonio shoes